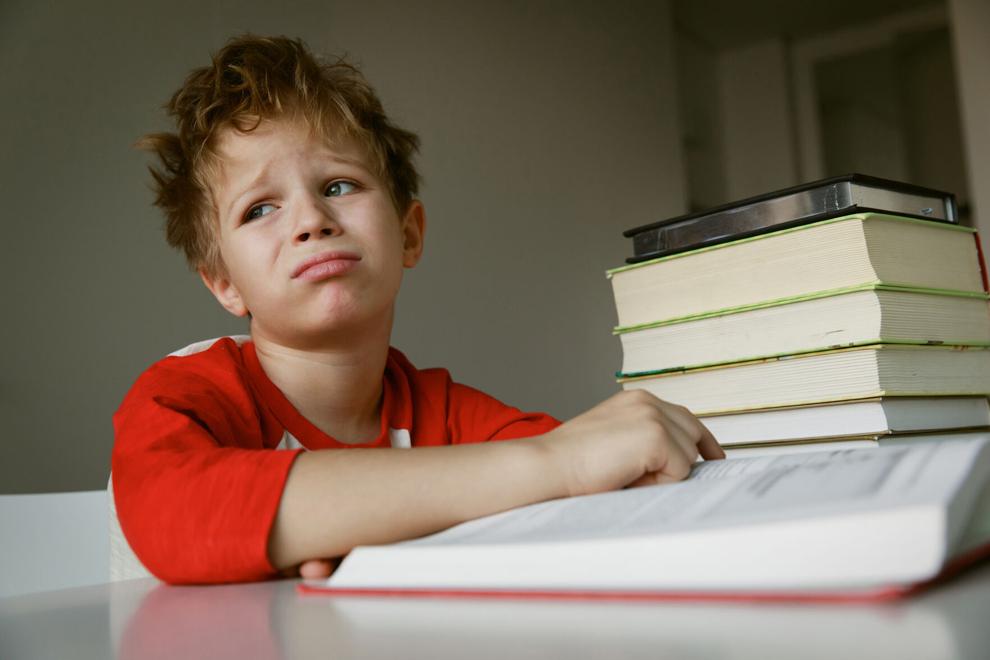 "Man, you teachers need to go back to work. I'm tired of babysitting your kids."
"My son was expelled from school today. Sure, we're homeschooling, but he has 24 hours to move out."
"Homeschooling update: My son just said he hopes he doesn't have the same teacher next year."
"If a homeschooling mom is talking to herself, is she crazy, or is it considered a parent-teacher conference?"
"Been homeschooling a 6- and 8-year-old for one hour and 11 minutes. Teachers deserve to make a billion dollars a year. Or a week."
Those weren't jokes (hopefully) or comments from parents who didn't like their own children. (Well, maybe not all of them.) Those were from parents who, because of a worldwide pandemic, found themselves stuck at home trying to take on a role for which they weren't quite prepared or trained.
The spring of 2020 will go down in infamy as one of the strangest periods in modern times. Not just because of a virus, but also because of its effects on our education system. Once the lockdowns were imposed, schools closed their doors for safety's sake and sent students and teachers home for the rest of the semester. What ensued was both a mess and a blessing – depending on who you asked.
Parents took on the bulk of the burden. Suddenly, every mom and dad became a teacher. Homeschooling, for years an alternative to public schools, became the norm. The prayers went from "Dear God, let this only last a few weeks" to "Oh, God, this is never gonna end."
I've been an educator for nearly 20 years now, so I couldn't resist sitting back and chuckling (OK, maybe laughing hysterically) at some of the reactions. Normally, I'm not one to celebrate another's struggles or misfortunes, but I'm also human. I remember every parent who went out of his or her way to tell me how to teach. If Little Bubba wasn't learning as much as he was misbehaving, well then, there obviously was something lacking in my teaching skills, according to Mom and/or Dad. I specifically remember two parents in a conference giving me a full list of exactly how I should teach their child every day.
The list was awesome, and it would have worked just perfectly – if Little Bubba had been my only student. He wasn't. See, for some reason, public schools insist on having full classes. Some of those attendance numbers range anywhere from 10 to as many as 25 at a time jammed inside a classroom. I tried explaining the situation to those parents, but they didn't want to hear it. They didn't care about the other 24. They wanted me to focus on Little Bubba.
"You need to teach this way," was their overall message.
I asked them both what time they were scheduled to work the next day. They wanted to know why I asked.
"So I can come there and tell you how to do YOUR job," I replied.
Over these past few weird months, hearing the lamentations of parents-turned-teachers was amusing at first. Eventually, I developed empathy simply by remembering the times I tried to help my own children with their math homework. I've always sucked at math, so I provided no assistance whatsoever. I was the one whose kid had to inform me, "Hey, Dad, we got an F on our last assignment."
Spring 2020 moved toward the summer, and I noticed something as the school situation progressed.
Some of those parents were figuring things out.
They reached out to teachers in the community. They asked for ideas and help. They went online to find homeschooling resources. They even came up with their own ideas for curricula and lesson plans. Their activities were both creative and instructional. From what I could see, a lot of them looked just plain fun.
Parents learned right along with their little permanent students. In so many cases, the way moms and dads figured out how to parent, teach and work from home simultaneously was remarkable. Somehow, they made it all happen. Even weirder was hearing how much some of those parents were enjoying the experience.
On the other side of the coin, teachers accustomed to having their classrooms filled with pretty much everything they needed for instructional purposes had to figure out how to do everything online. As a guy who loves being in front of students, I felt the pain. After doing this for so long, I recognize immediately the looks of confusion when a student isn't understanding something I've demonstrated. I usually don't even have to ask if he or she understands. I see the look, and I automatically backtrack and re-explain until I see the look disappear. Any educator can share the same story.
There's no way to do that in a virtual classroom. Nothing can replace the interaction taking place in a real classroom setting.
Nevertheless, teachers showed their resilience. Man, did they ever. I saw where so many had converted rooms in their homes into classroom replicas. When their students saw the videos, they experienced much-needed familiarity.
When some of those teachers knew their students didn't have access to the necessary technology, they went into the neighborhoods and delivered packets to the kids' homes.
Somehow, they made it work.
I saw numerous videos of teachers standing in those front yards talking to their students. The only sad part was seeing how badly those little ones wanted to hug their teachers. They really missed each other.
Between the parents' and teachers' efforts, one way or another, those kids were about to learn some stuff.
As we roll right into August and the usual time for returning to school, COVID-19 still hasn't bothered answering all our questions. What will school look like? Will there still be full classrooms? How will educators "bring up to speed" any students who fell behind?
How is anybody gonna expect a child to keep wearing his or her mask all day? Some kids can't even keep their pants or shoes on for an entire class period.
The coronavirus is giving us a multiple-choice test without bothering to give us any notes to study.
At this point, we really have no idea how things are going to look or work.
I do know this, however.
More parents have a greater appreciation for the men and women who devote their lives to education. If Mom or Dad didn't understand before just how challenging this profession really is, they certainly do now.
I also know teachers aren't going to stop teaching, whether they're doing it in front of a classroom, in front of a computer screen or standing in someone's yard. Teachers gotta teach. It's a calling, and not just a job.
I don't know how it's going to look in the fall. I don't think any of us do.
But I guarantee:
One way or another, those kids are about to learn some stuff.