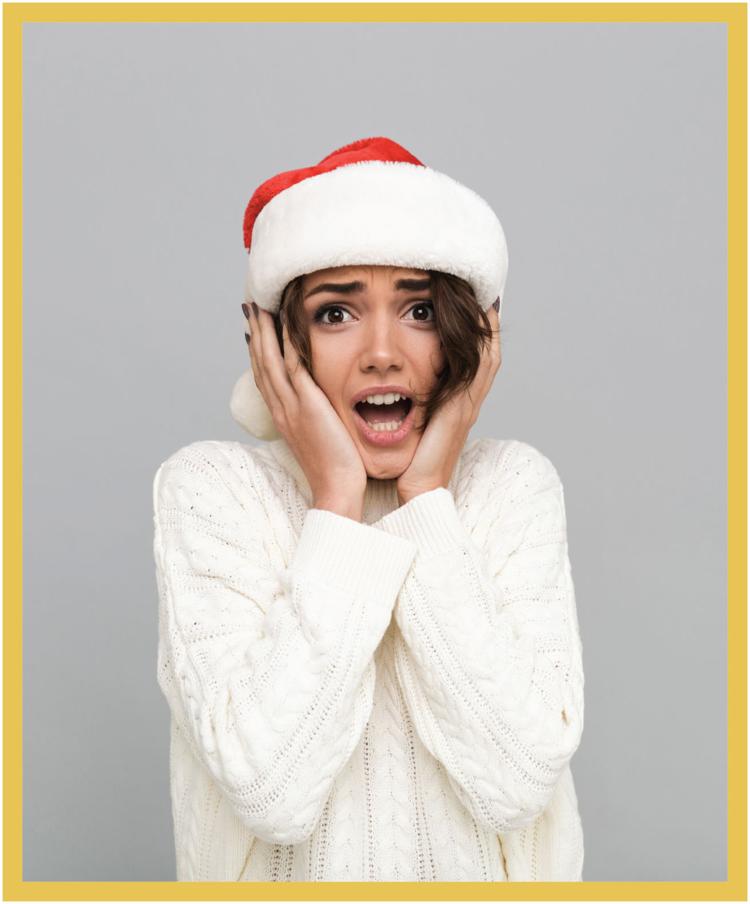 Deep East Texas is well known for providing a jam-packed holiday schedule. Local cities and local organizations do an amazing job of bringing Christmas cheer in a variety of ways to entertain children of all ages.
Parades, shows and concerts, waffle bakes, parties, fun runs and 5Ks — all of these events are crammed into December in in celebration of the holiday season. Then you have your own traditions. Do you cut your own Christmas tree? Bake cookies to deliver to friends and family? Plan an ugly Christmas sweater party? Wear your PJs while watching "The Christmas Story''?
There is So. Much. To. Do.
We try to make all these fun activities happen in one little month, and it's exhausting. Sure, we mean well. We want our families to have the full holiday experience, but at what cost? Holiday stress is no joke. Here are a few tips to help you deal with the stress and make the most out of the season.
1. It's OK to say no.
This is a tough one, so let's get it out of the way first. There are so many incredible things to do during the holidays, so many people to see, so many places to go, plus all the things that must get done (shopping, wrapping, still remembering to make dinner once in a while, etc.). But trust me when I say, your children will not suffer if they don't make it to every party, gathering or event. And neither will you.
We're trying to eliminate some holiday stress, right? Well, sometimes that means eliminating the things that stress us out. Pretty simple, huh? Now, I know it's easier said than done. But if you can find just a couple of things to mark off your to-do list, something that won't haunt you with guilt going into the new year, I promise you will feel better.
2. Don't leave your shopping to the last minute.
This is true, especially when trying to find something for that hard-to-buy-for person on your list. It happens to me every year as we scramble to find that perfect gift for my dad and father-in-law. (Sorry, guys!) Try to purchase those gifts at the beginning of the month. Props to all of you who started shopping in July. Please don't gloat.
3. Don't overdo it.
And speaking of shopping, remember that the holiday season is short in the grand scheme of a year, so be sure to set realistic financial expectations — for yourself and your family. If your expenses are adding up to the point you will be in a financial bind come 2020, it's time to scale back. Relationships with your family and friends definitely are more important than expensive gifts. The American Psychological Association encourages you to track your spending and avoid temptation by limiting the time you spend in stores or online.
4. Delegate.
Do you really need to do it all yourself? Maybe there are a few things that your husband could pick up on his way home from work. It's OK to ask for help ... then, try not to stress when he waits until the last minute to get them.
5. Let them help.
So maybe I bought all my kids their own $15 Christmas tree so they wouldn't want to help me decorate the family tree. Maybe I wait until they're all in bed before I start putting up decorations around the house because I'd rather do it myself. Maybe I send them to the grandparents when it's time to start wrapping presents because I want to do it a certain way. Just maybe ...
In all seriousness, if this is you, then please know you are not alone. This kind of goes along with No. 4, but trusting your significant other to pick up light, not dark, brown sugar from the grocery store can be very different from trusting your 6-year-old not to dump an entire bottle of glitter in the carpet while making homemade cards. I understand the anxiety of letting little ones help you with whatever it is you're doing, but I know that the times I have let them help, my kiddos faces are worth my mild panic attacks. They love to help. Don't quench their spirit. This world could use a lot more of their willingness to help.
6. Remember the reason for the season.
Christmas is a time to stop and reflect on the real gifts in this life — love, peace, kindness and family. If at any time you start to feel overwhelmed, beat down and just down right stressed out, then stop whatever it is you're doing at the moment and take a deep breath. Remind yourself of all the reasons you're doing this.
7. Take time for yourself.
You are only one person and can only accomplish certain things. The American Psychological Association suggests a little bit of self-care. The experts at APA say, "Others will benefit when you're feeling less stressed. Reflect on aspects of your life that give you joy; go for a long walk; get a massage; or listen to your favorite music or read a new book. All of us need some time to recharge our batteries. Be mindful and focus on the present rather than dwelling on the past or worrying about the future."