East Texas summers are no joke. The sweat starts pouring before you even make it to your car. But staying cooped up all summer isn't much fun either. It can be tricky finding something enjoyable to do – whether it's on your own or with the whole family – that doesn't involve a heat stroke or breaking the bank. Luckily, we've found several cheap and easy ways to have fun and keep your cool this summer.
This is in no way an extensive list of the dozens of attractions that can be found in and around Deep East Texas. So get out and explore this summer!
WHEN YOU WANT TO DO SOMETHING FREE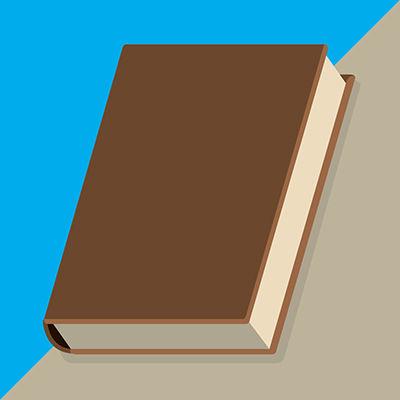 Public Libraries
Kurth Memorial Library (Lufkin)
Judy B. McDonald Public Library (Nacogdoches)
T.L.L. Temple Memorial Library (Diboll)
McMullen Memorial Library (Huntington)
A membership is free, and new books come in all the time. Find a public library near you. For those who prefer audiobooks or reading on an electronic device, you can also use your library card on the free app Libby to access thousands of titles in the palm of your hand.When You Want to Learn Something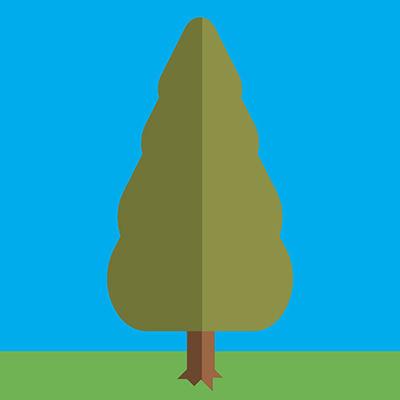 Forestry Museum (Lufkin)
One of the largest museums of its kind in the United States, the Texas Forestry Museum is a fun place for the whole family to look at the past, present and future of trees, including how we grow, harvest, transport and process trees, and use them in our daily lives. Bonus: Visit the sawmill town depot and a logging locomotive set up behind the museum.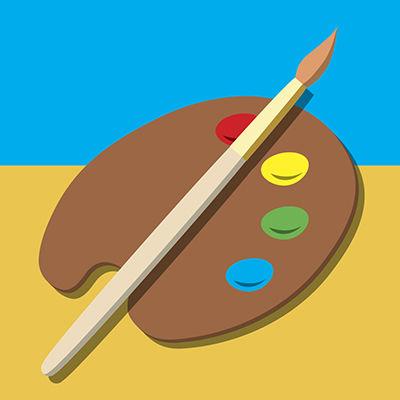 Museum of East Texas (Lufkin)
Nestled in the heart of downtown, the museum contains an extensive collection of paintings and sculptures produced by East Texas artists as well as American, Latin American and European artists, with new exhibits featured regularly.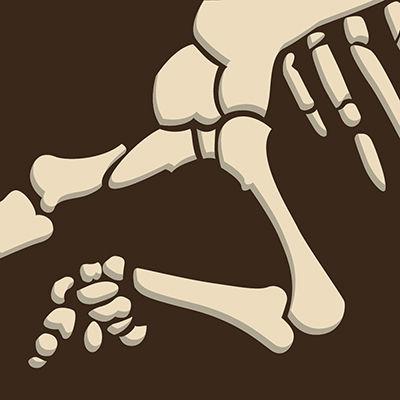 Naranjo Museum of Natural History (Lufkin)
The Naranjo collection contains several thousand fossils, including a 26-foot tall Hadrosaur, a ferocious, life-size replica of Tyrannosaurus Rex, a fully grown Woolly Mammoth and multiple unhatched dinosaur eggs.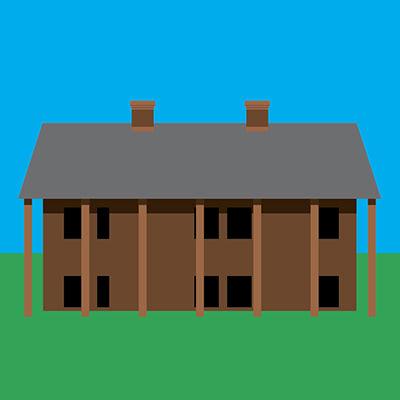 Stone Fort Museum (Nacogdoches)
Step back in time with a visit to the Stone Fort Museum, housed in a 1936 replica of a Spanish Colonial house built by Antonio Gil Y'Barbo in the late 18th century. Situated in the heart of the Stephen F. Austin State University campus, this educational center is dedicated to the natural and cultural history of East Texas.
WHEN YOU WANT TO BURN SOME CALORIES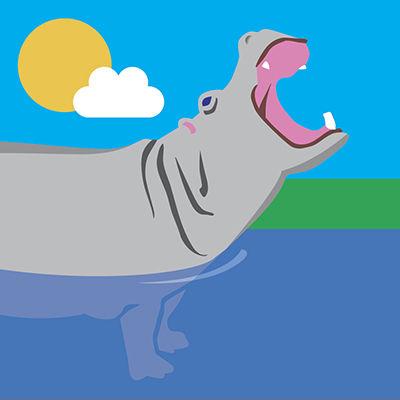 Ellen Trout Zoo (Lufkin)
The Ellen Trout Zoo, while an outside activity, is a well-shaded option. Trees and lush vegetation have grown up around the property to create a more jungle-like experience as you move from exhibit to exhibit. And don't forget to take a trip on the Z&OO Railroad – a true Lufkin experience that costs just $2 dollar per person. Kids 4 and under ride free.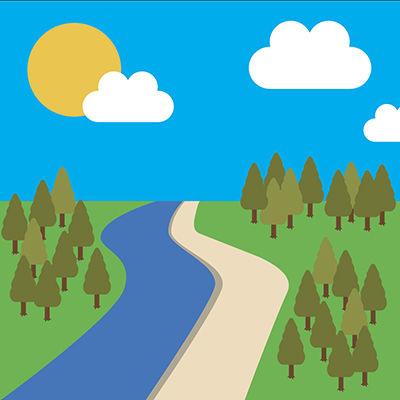 Lanana Creek Trail (Nacogdoches)
Originally an Indian footpath, this is a relatively easy trail for the entire family to try out. The 2.5 mile trail starts at Liberty Hall on East Main Street.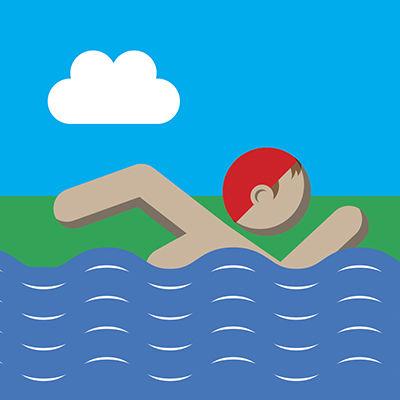 Lehmann Swim Center (Boys & Girls Club — Nacogdoches)
The Lehmann Swim Center is a 25-yard competition size pool with seven lap lanes and an offset shallow area and entry. You can pay a daily fee of $5 or buy a punch card with 20 visits for $60. Available times can vary, so check out bgcdet.org before you go.
The Lufkin Swim Center (Boys & Girls Club — Lufkin)
The 25-yard competition-size swimming pool has eight lap lanes and an offset shallow area and entry. It is open year-round and there are several sessions a day for the public to come swim. Available times can vary, so check out bgcdet.org before you go. Daily fee is $3 or you can purchase a punch card with 20 visits for $50.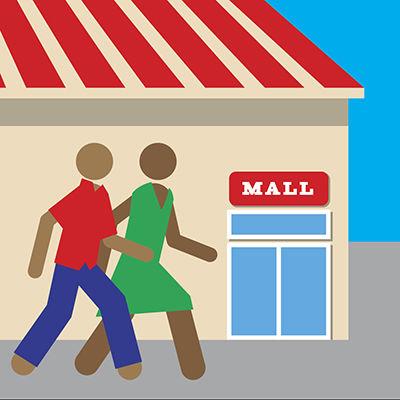 The Mall (Lufkin & Nacogdoches)
If you've got fitness in mind, but don't want the commitment of a gym membership, try "mall walking." Grab a friend and window shop as you make laps around the mall in Lufkin or Nacogodches.
The Pineywoods Native Plant Center (Nacogdoches)
This 40-acre garden offers an other-worldly experience as you casually stroll through the towering trees searching for native plants and a variety of birds. The Tucker House serves as the central feature of the property, which is surrounded by two miles of accessible trails. Located on the Stephen F. Austin State University campus, this is a free and safe option for some outdoor fun.
WHEN YOU WANT TO BUY SOMETHING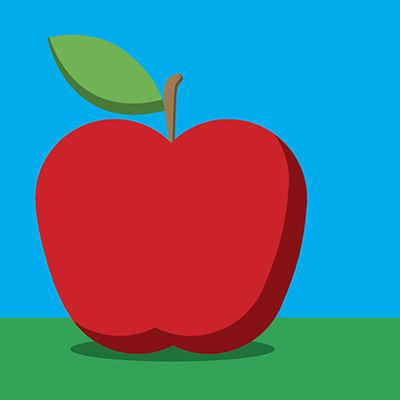 Farmer's Markets (Lufkin & Nacogdoches)
Both Lufkin and Nacogdoches have farmers markets. This is a prime time to stock up on Mother Nature's summertime gifts. Lots of fresh fruits and vegetables are available for sale, many of which were grown right here in East Texas.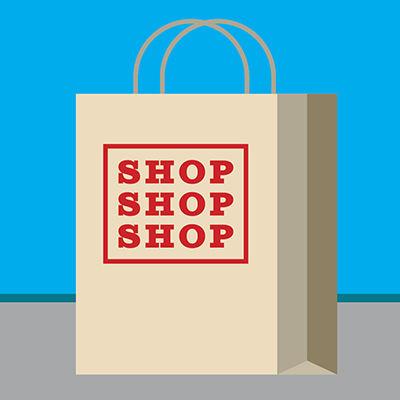 Historic Downtown (Lufkin & Nacogdoches)
With plenty of fun boutiques located in downtown Lufkin and Nacogdoches, you won't need to walk far to find another new treasure to explore.
Breweries & Distilleries
Fredonia Brewery (Nacogdoches)
Angelina Brewing Company (Lufkin)
Front Porch Distillery (Nacogdoches)
If you're looking for a more grown-up option, check out the local breweries and distilleries.