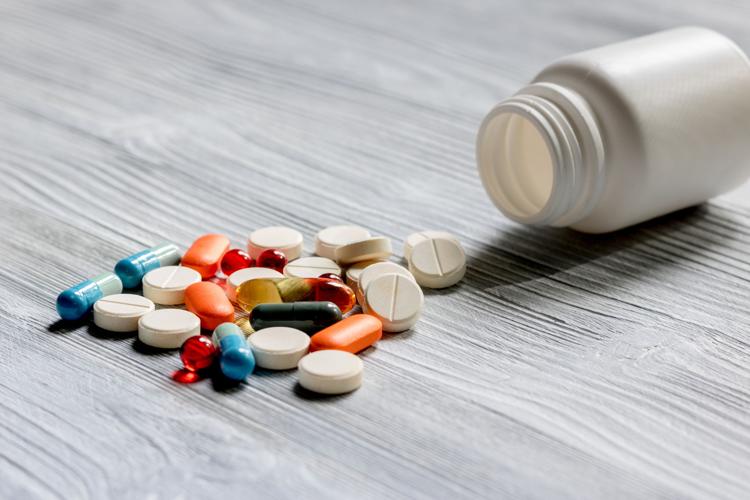 If you use dietary supplements, then you are not alone. The popularity of dietary supplements has been increasing in the United States. A 2018 survey by the Council for Responsible Nutrition found that out of 2,004 U.S. adults, aged 18 years and older, 75% were supplement users. In the past 20 years, the supplement industry has grown from $6 billion to more than $35 billion in annual sales. Improving or maintaining overall health were the main reasons why consumers used dietary supplements.
HOW SUPPLEMENTS ARE REGULATED
Dietary supplements are regulated differently than prescription drugs. Since 1994, the Food and Drug Administration regulates dietary supplements as a subset of food, not as drugs. This means that dietary supplements do not need approval from the FDA before they are sold to the public. Any supplement found to be adulterated or misrepresented on the label is subjected to regulatory action from the FDA after it reaches the market. If you think about it, it would be impossible for the FDA to police every food manufacturer and to test their products before hitting the store shelves. That is why you hear about recalls after the fact. The same holds true for dietary supplements. Since they are considered food, they are not subject to the same rigorous oversight as drugs.
To help make sure supplement companies are walking a straight line when it comes to manufacturing practices, in 2010 the FDA required that all supplement companies must adopt Current Good Manufacturing Practices (cGMPs). The federal cGMPs require that all persons manufacturing, packaging, holding and distributing supplements establish and follow cGMPs to ensure product quality and truth in labeling. However, the FDA cannot enforce every supplement manufacturer to ensure that they are following these standards.
QUESTIONABLE PRACTICES IN THE SUPPLEMENT INDUSTRY
Researchers wanted to know if supplements being sold to the public at major retail stores were truthful in their labeling. In 2013, they investigated 44 products representing 12 different companies. The investigation found that 59% of the supplements contained DNA of plants that were not what the product label claimed to be. In addition, many supplements were contaminated with allergens that were not listed on the label, such as wheat and nuts. The results of this study were all over the news, and a New York Times article titled "Herbal Supplements are Often Not What They Seem" warned consumers to beware of dietary supplements.
In 2017, the FDA inspected more than 600 supplement manufacturers, and they found that about half the companies were not complying with the cGMPs. So how do you ensure that the gingko biloba or St. John's wort supplement you pick up at the store isn't contaminated with invasive weeds and walnuts?
TIPS ON HOW TO ENSURE YOUR SUPPLEMENTS ARE SAFE
The following tips will help you choose companies that are ethical and avoid companies that are not following the mandated FDA cGMPs.
1. Check for recall and market withdrawal notices. These notices are published on the FDA website under "Recalls, Market Withdrawals & Safety Alerts." In addition, the FDA contains a database called CFSAN Adverse Event Reporting System (CAERS) that contains information on adverse events and product complaints. For more information, visit FDA.gov.
2. Find companies who pay for third-party regulators. Legitimate supplement companies want more regulation. They are frustrated with rogue companies who make their industry look bad by selling inferior and adulterated products. These companies pay thousands of dollars to third-party regulatory agencies that verify their compliance to cGMP procedures. The most popular agencies that provide these services include United States Pharmacopeia (USP), NSF International and Underwriters Laboratories (UL). Look for a seal of approval on the supplement label or visit the company website to know if they are utilizing a third-party regulatory agency. Note that one study evaluated 2,315 products sold in retail stores, and only 12% of the products sold in these venues had third-party certification by either USP or NSF.
3. Look for companies with a long-standing history. Many supplement companies are not able or willing to undergo the necessary assessment, inspection and expense required by third-party regulatory agencies. Instead, these companies will either conduct the product testing on their own or contract with an independent lab for testing. In these circumstances, you have to trust that the company is doing what they say they are doing. Look for companies who have been in business for a long period of time and have been in good standing.
4. Companies that conduct research are typically dedicated to quality. Visit the company's website or email them to find out if they participate in research. Legitimate supplement companies want more research on the quality and efficacy of their products and will support research initiatives.
5. Subscribe to ConsumerLabs.com. Some companies have a one-time verification of a product; for example, when a product is randomly tested by Consumer Labs. CL independently and randomly tests products straight off the retailer's shelf and publishes the results to paid subscribers. Companies that meet their criteria can display the CL Seal of Approval on their labels. Go to consumerlab.com to subscribe for less than $4 per month.
6. Be proactive. If you are unable to identify products that have third-party regulatory agencies or that have passed the random CL tests, you can take matters into your own hands. The Office of Dietary Supplement Programs suggests that consumers be proactive by calling or emailing the company and asking the following questions:
• Have they been investigated for making false claims or had complaints of adverse events?
• How do they test for safety and efficacy?
• How do they document that they are following cGMP?
You will be surprised at the answers you will get and can quickly determine a company's commitment to quality.
7. Avoid supplements known for adverse reactions. Some classes of supplements contain active ingredients that are associated with adverse events, or they contain banned ingredients not disclosed on the label. Classes of supplements that are commonly associated with adverse effects include weight loss, energy enhancement, sports performance enhancement and sexual enhancement supplements. If you want to take any of these supplements, take the time to investigate the ingredients, work with your health care practitioner and follow these tips to determine the company's commitment to quality and safety.
Once you find a company you can trust, be sure and tell your health care practitioner what you are taking. Some supplements can interact with prescription medications and laboratory tests.
News of adverse events and poor-quality control in the supplement industry can discourage people from taking supplements. Scott Gottlieb, the FDA's commissioner, released a statement in 2019 indicating that the majority of supplement companies are legitimate and responsible. It is the companies who are unethical and violate the guidelines that taint the industry and give them a bad public image. Hopefully, these tips can help you choose supplements that are safe and support your health goals.