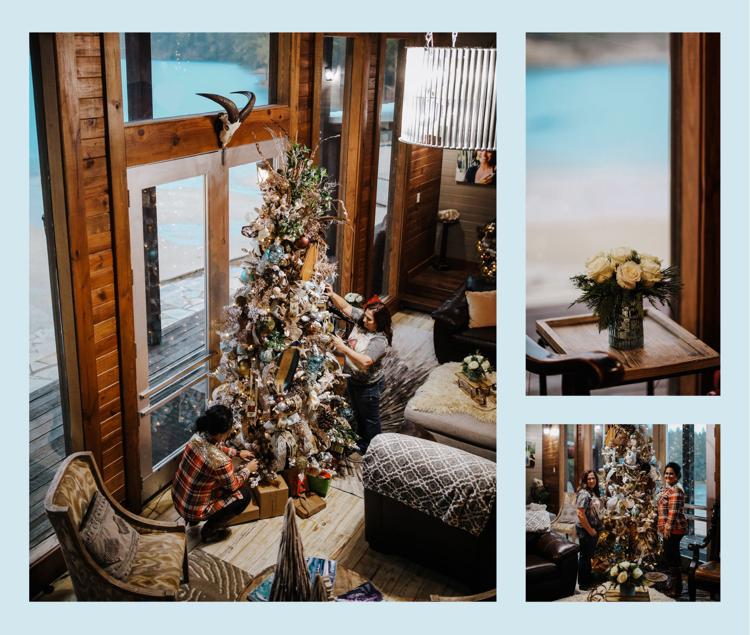 Samantha McCoy and Sheila Wilson, holiday decorators and co-owners of the Christmas Attic in downtown Lufkin, travel all over East Texas turning people's homes into winter wonderlands. We asked the ladies to give us a few tips and tricks for decorating the perfect Christmas tree and asked them about this year's hot new trends.
Q: What is your No. 1 tip when it comes to decorating your tree?
A: Do what you love. "Do whatever you like. If you like it, then you're going to love your tree when you're done. It doesn't necessarily have to go with the rest of your house. It's Christmas, it's festive; it's whatever you want to do," Wilson said. "Do what makes you happy and brings you the most joy. Whether it's a tree with nothing that matches or if you have all these mismatched ornaments. It's truly customizable to what anyone wants."
Q: What is one of your favorite items to incorporate into trees?
A: It's all about the ribbon this year. McCoy and Wilson suggested incorporating several different patterns of ribbon into the tree. They said customers should pick wire ribbon because it holds its shape and is easier to manipulate. "Ribbon makes the tree," Wilson said. "It brings a lot of different textures and a lot of different elements. You can make a tree look completely different just by putting ribbon on it." Use a variety of lengths to create dimension.
Q: What are the hot new color palettes this year?
A: Black, white and red. Silver, champagne and gold. Navy, red and gray. Pastels.
Q: I've seen all these bigger items on trees. How do I get those to stay on?
A: "It's good to have a variety — bigger things and smaller things. That way it takes up more room in the tree," McCoy said. They use pipe cleaners, floral wire or the pipe cleaners that actually look like little tree branches. "We like to put different things that you don't normally put on trees. In one of our trees in the back (of the store), we have old, antique window frames. We've put it in several different levels of the tree, just to give it that added interest in the tree," Wilson said.
Q: I love my old family ornaments. Can I still use those on my tree?
A: Yes! Wilson and McCoy emphatically agreed you should definitely incorporate the ornaments your teenager made when he was a toddler or the hand-spun glass ornaments passed down from your grandmother. "A lot of people want to do the new trends, but they want to keep their family ornaments, and that's totally doable," Wilson said. "Just add the new trends in, like ribbons and big statement pieces, but add in your own personal touch with your own ornaments. That's what makes it Christmas."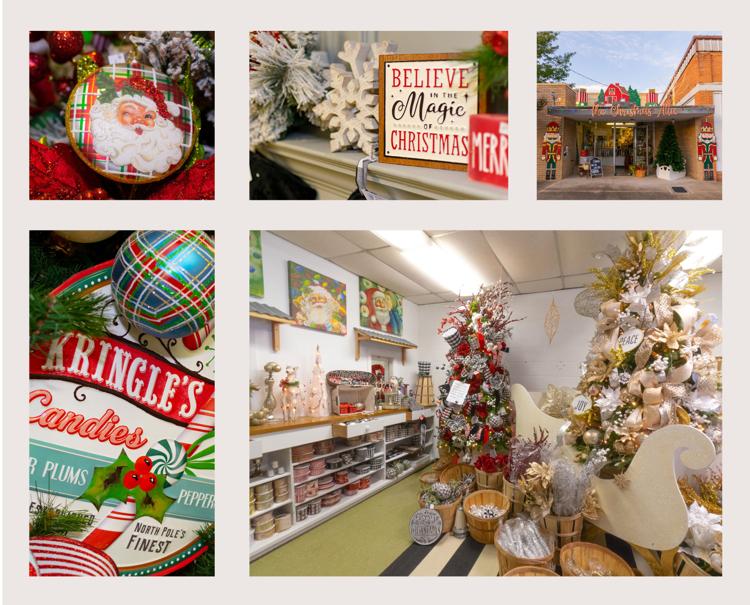 Q: If I'm starting from scratch on an entirely new tree, how should I get started?
A: First, find your idea. Wilson said Pinterest is a great place to start. Then, choose your color scheme and theme. Next, buy your ribbons, then picks, for the top of the tree, then ornaments. McCoy added you should get everything in order before spending any extra money on bigger items.
Q: OK, now that I have everything, what should go on the tree first?
A: McCoy said she starts building the topper first, and then they work their way down. Large custom bows go on next, then large statement items, then smaller ornaments, and finally, the ribbon. "You want the ribbon to look like it's woven throughout the tree. It takes up a lot of space and covers a lot of holes. Be sure to shove it back in there," Wilson said.
Q: What is out of fashion?
A: "Certainly not a bow on top," McCoy said. "That's not something we do. We do the picks on the top in several different styles. We use three to four stems of each style, and three to four different styles." Mesh deco ribbon is also out, Wilson said.
Q: What if you have zero creative capabilities?
A: "Then you come to us and say, 'Sheila and Sam, come decorate my tree,'" McCoy said. "And we're always here for a consult if people want to come in," Wilson added. They also make the large custom bows. The Christmas Attic has a wide selection of ribbons, picks and ornaments for purchase, and the shop is packed with several decorated trees from which to derive inspiration.