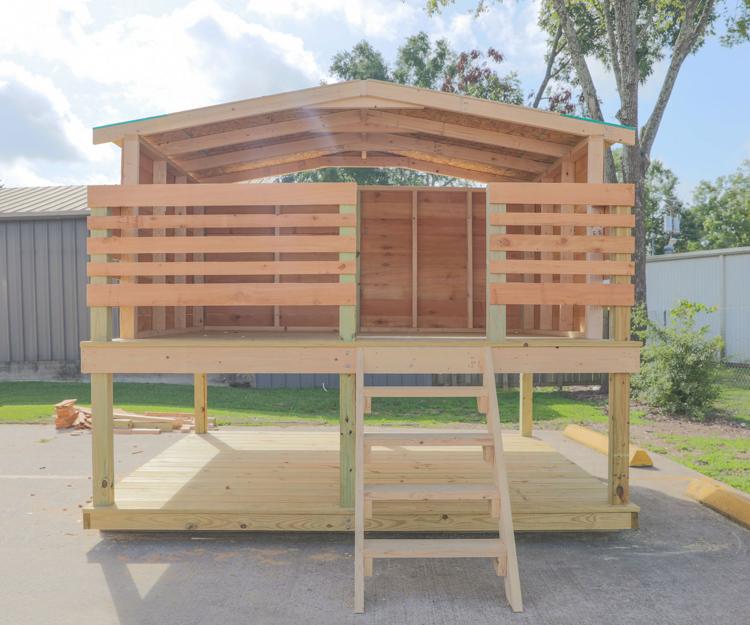 Once upon a time, we sat out back in our playhouses made of trees, cardboard boxes and abandoned sheds. We built forts out of sheets and pillows and dreamed of what our houses might one day look like.
Some of us were lucky enough to grow up, find that dream home, paid for with our dream jobs, and fill it with loving family and friends. But some of us have met challenges as we fought for that dream — the old shed was knocked over, and we're still building those eventual realities.
For decades, Habitat for Humanity of Angelina County has been finding those who are still pushing against the current and giving them the tools to build their forever homes. For the first time in more than 20 years, the local nonprofit is raising funds to ramp up the good work they're capable of doing each year.
"We wanted to do something fun and lighthearted, but is mission-focused and what we already do," said Susan Robertson, executive director for Habitat.
For its inaugural Playhouse on the Plaza event, crews from McWilliams and Sons Heating and Air Conditioning, ServPRO of Lufkin/Nacogdoches, the Diboll Correctional Facility and Habitat for Humanity have spent the last few months building child-sized playhouses to auction off later this month.
"There are other Habitats who do fundraisers, and there is one close to us who built playhouses," Roberston said. "So we wanted to do a fundraiser that is not like something we've ever had in town and is related to what we do already. So the playhouses go hand-in-hand. It's construction, getting someone to build something and it's houses. Just a tinier version."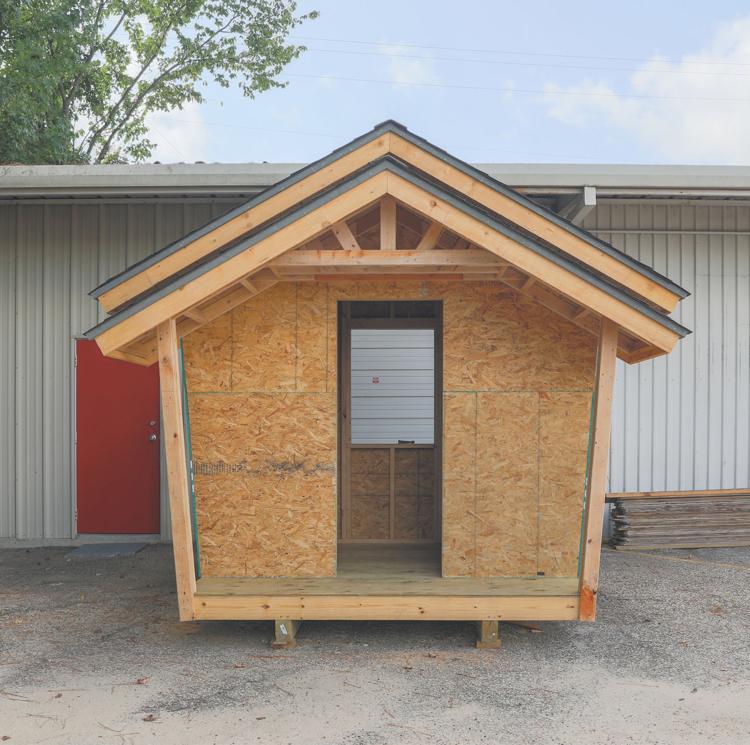 Each of the teams participating are building the houses at their own cost, Robertson said. And, considering the level of detail, materials could cost upward to $2,000.
"If you think it would cost us between $60,000 and $80,000 for us to build a big house, then $2,000 is a good estimate," she said. "They're using treated wood and everything for them to stand out in the weather, just like a regular house would."
Each of the playhouses is unique.
"Our construction director (Chuck Philp) came up with specifications and guidelines so they're safe," Robertson said. "They all got a set of rules, so they're built to specifications — like that they're easily moved, safe for kids to go in."
On Thursday, Sept. 26, Habitat will host the Playhouse on the Plaza event at the Pitser Garrison Convention Center. Attendees can participate in the live auction for a chance to win one of the handcrafted houses, as well as silent auctions for custom-designed dog and bird houses. This is an adults-only event. For ticket information, contact resource@angelinahabitat.org. However, the community will get a chance to check out the houses ahead of time.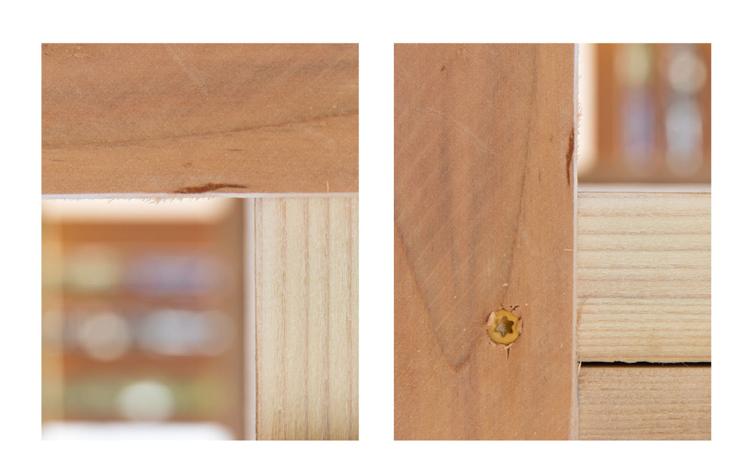 "The fun thing is we're going to set up the houses at the Forest Festival — all five days — so we're not going to put who did what on it. We're going to let the community come up and vote on their favorite house. So when we do the fundraiser that night, we'll announce the People's Choice of what Angelina County liked the most."
With the money raised from the playhouses, Habitat for Humanity plans to increase the number of houses they can build to four per year. This is a huge leap from the one a year they've done in the past, Robertson said.
Playhouse on the Plaza will be Thursday, Sept. 26 from 6 - 8:30 p.m. at the Pitser Garrison Convention Center Plaza. For tickets go to angelinahabitat.org.