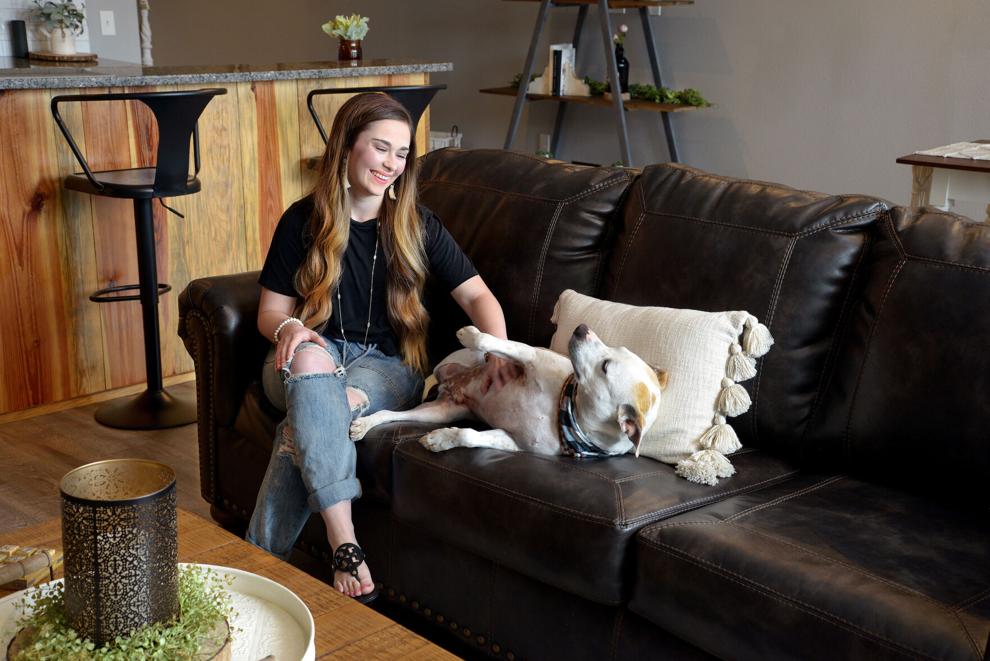 Historic downtown Lufkin has certainly experienced an age of reformation over the past decade. New retail and dining options abound, and as more lofts become available along First Street — thanks in large part to Hicks-Co Real Estate Development, downtown living has become more attractive than ever.
The century-old Taylor Woods building, near the corner of West Shepherd Avenue and South First Street, was once home to Lufkin's historic health clinic. A few years ago, it underwent a major renovation: downstairs became the home of the Angelina Brewing Company, a popular, local restaurant and brewery, and the upstairs was transformed into a series of lofts. Caitlin Cadwalder, 23, an emergency room nurse, said she lucked out when she came across a Facebook post seeking new renters.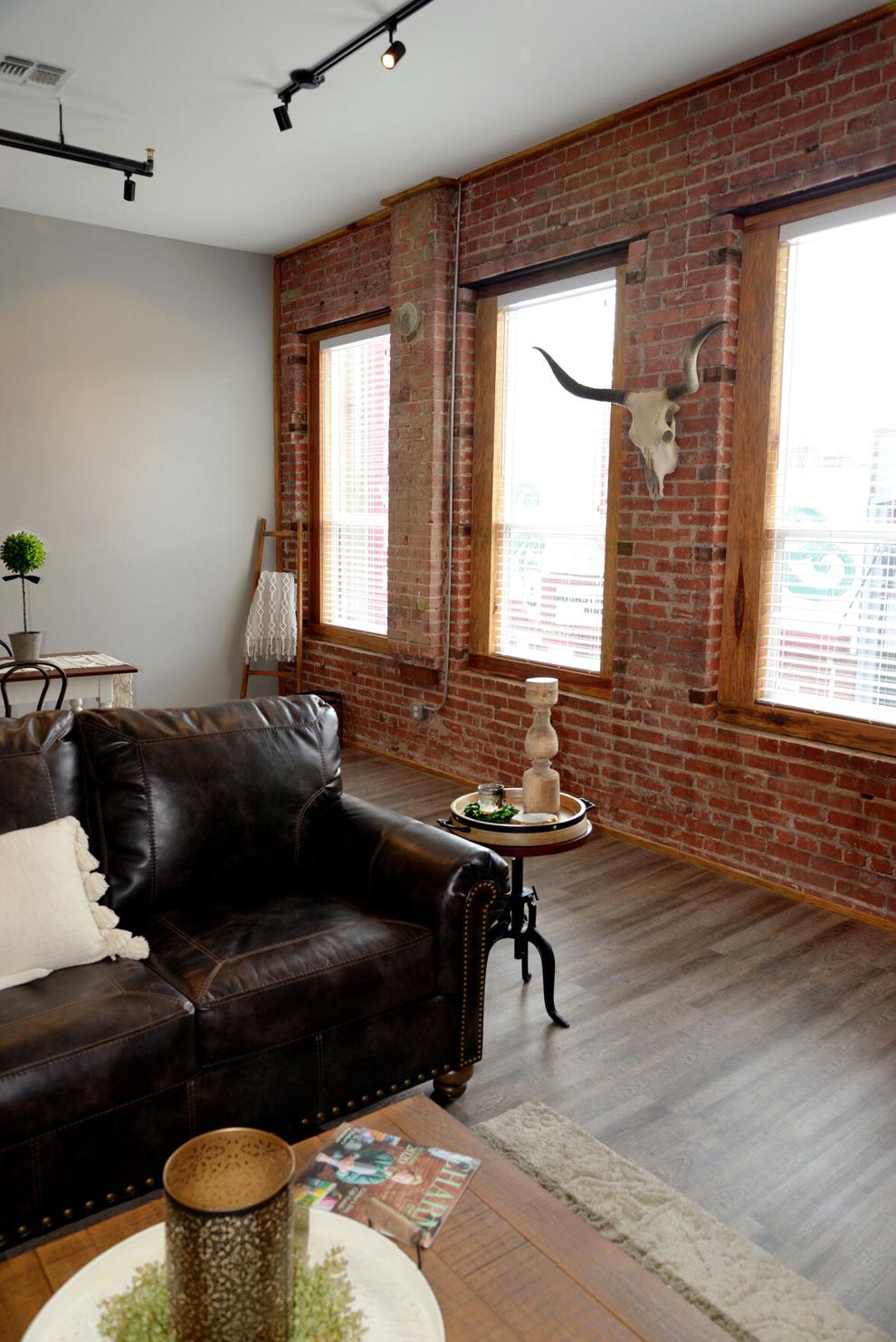 "I saw this and just kind of jumped on it because I'd always wanted (a loft)," Caitlin said. "I just like the atmosphere; how everything is growing and all they've added (downtown). When I saw the pictures of the old historic (building), I just fell in love with it. That's my thing: I like old."
From her hidden retreat on the second floor, Caitlin enjoys watching the hustle and bustle of downtown. Music from the brewery below floats upstairs, each night the lights that have been strung across the streets flash cheerfully through her windows, and she has one of the best views for Lufkin's annual downtown Christmas parade. And when she's ready to be a part of the crowd, she and her three-legged, rescue dog, Sammy, take a stroll around the block.
"You walk out your door and you can interact with somebody. You're not out secluded. Everything is close — I can walk across the street and get coffee, if I wanted, or go downstairs and eat. It's just very convenient."
The large windows, tall ceilings, exposed brick walls and gorgeous wood floors give this 1,200-square-foot loft an air of Old World grandeur. But it's Caitlin's style that makes the space feel so warm and cozy.
In the open living space, white cabinets line one wall opposite a long kitchen island. Caitlin's large leather sofa counteracts the softness of the rug and mobile wooden coffee table. Exposed pipes, dark kitchen chairs and barstools and black track lights on the ceiling add a touch of gravitas to the otherwise neutral color palette.
Caitlin said she enjoys mixing antiques with newer pieces from stores, like Bloom and Layered Home, and her inspiration often comes from the TV sensation and owner of the Magnolia Market in Waco, Joanna Gaines. Caitlin's kitchen table, with its rich, wooden top, was one of her favorite pieces she bought from Facebook Marketplace, rescuing it from "the burn pile" and restoring to its current beauty.
"I like to bring old things in, antiques, things you might not see every day," she said.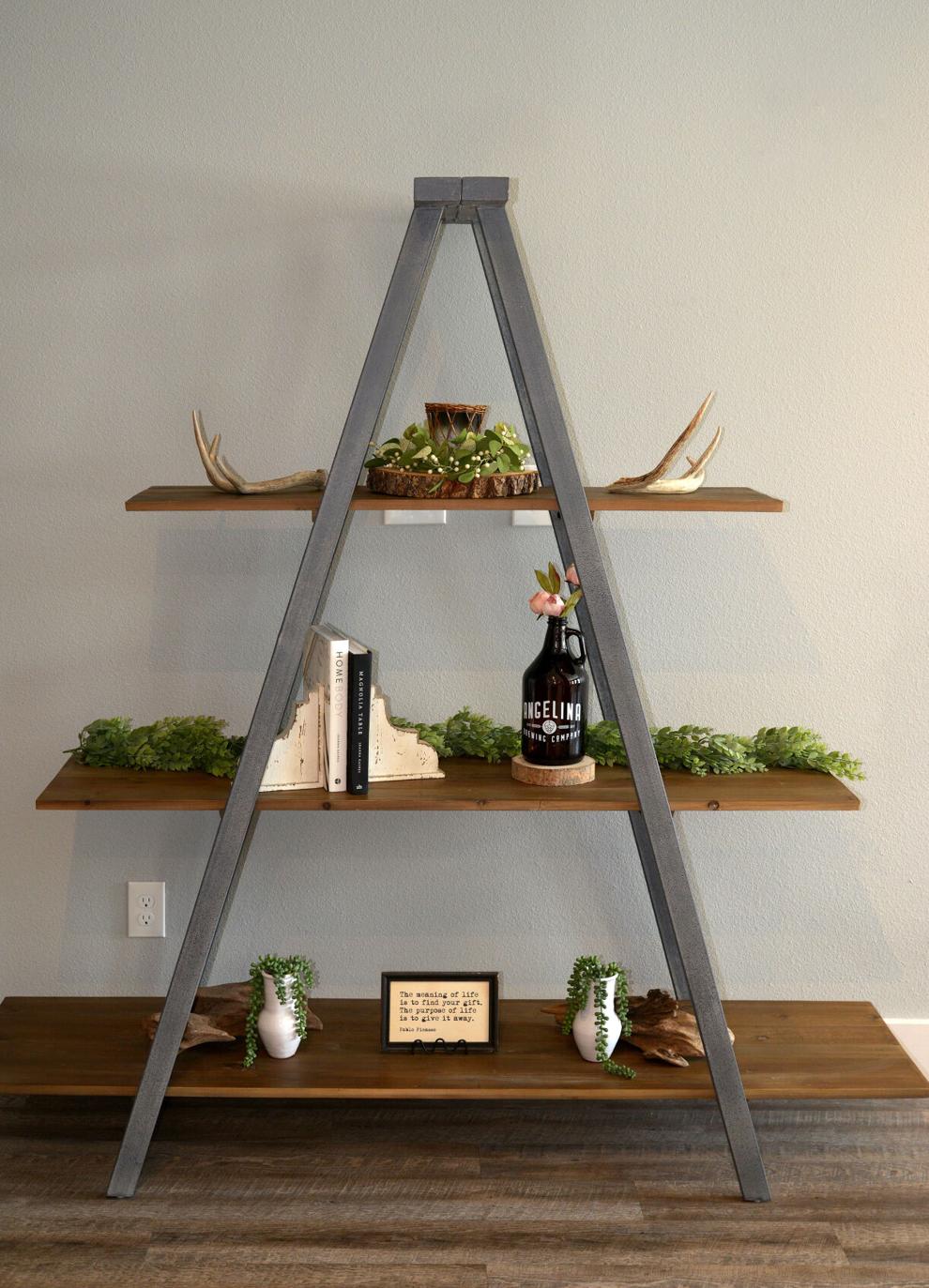 Everywhere you look, there's something new and different to discover — a special treasure she picked up here or there, each with its own story. Like the large quote from Maya Angelou hanging in her entryway: "…I've learned that people will forget what you said, people will forget what you did, but people will never forget how you made them feel."
"I love this saying. I feel like it's kind of my lifeline being a nurse," Caitlin said.
And her kitchen towel, "I just want to be a stay-at-home dog mom."
To see more of Caitlin's unique finds, visit @thetaylorwoodsloft on Instagram.