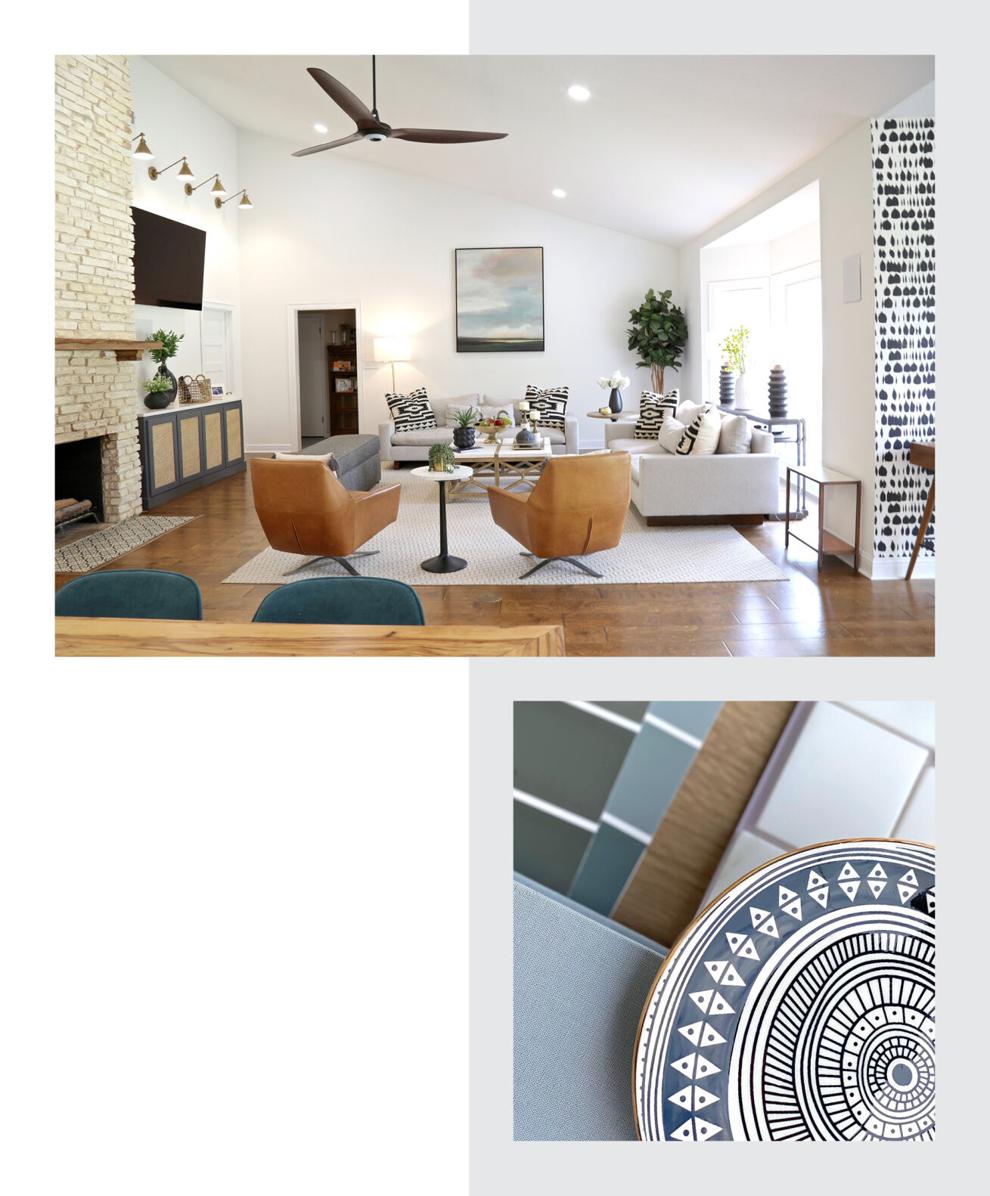 I was so happy to hear that Charm was doing a "Black and White" issue because black and white is not only one of the most popular color palette trends in home design right now, it's also a fantastic place to start when building a color foundation for decorating a space and layering colors.
As an interior designer, incorporating opposite contrasting colors (like black and white), is one of the first things I look at when creating color palettes and design plans for my clients.
Contrast is the Hot New Color for 2021
Of course, contrast isn't technically a "color," but rather a design trick and an interior designer's secret weapon. I frequently layer opposite colors when I need big impact in a space. This bold mix will bring instant drama and make a statement. Mixing contrasting colors is a great trick for transforming an otherwise average space into something amazing.
Even if you're not a fan of black and white for your home, it's the concept of mixing any light and contrasting dark color together that catches attention and will draw the eye into a space.
Repeating the contrasting colors also will help to make the space feel cohesive and pulled together. A light warm gray wall color mixed with a dark charcoal or a rich deep shade of dark blue will give the same contrasting impact as you get from mixing black and white. Of course, the broader the color difference, the bigger the impact.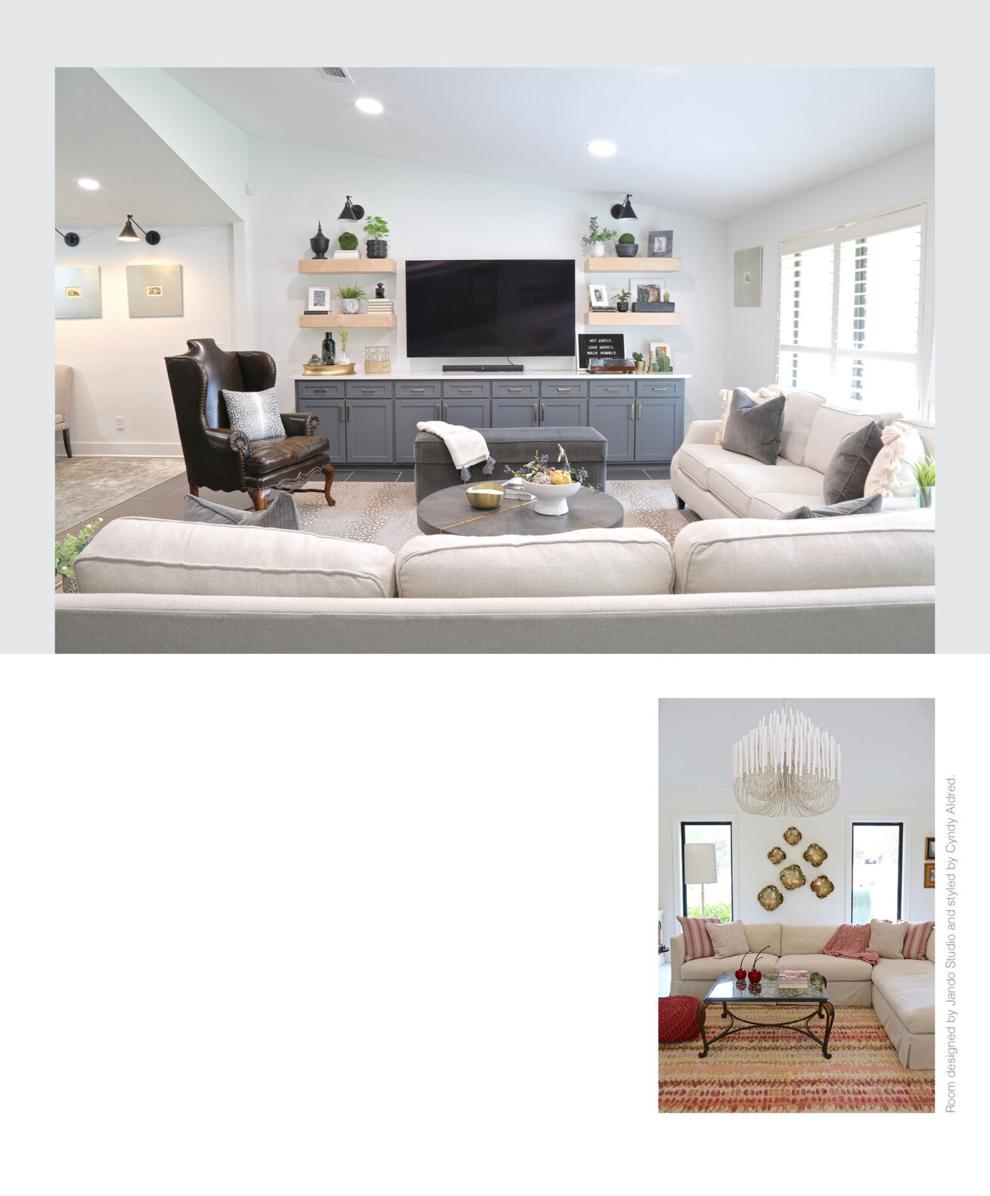 White Walls Don't Have to be Boring
Paint manufacturers have reported that consumers and home builders trended lighter and less saturated with their wall color selections in 2020. In fact, Sherwin Williams and Benjamin Moore's top-selling paint colors last year are beautiful whites; Alabaster (Sherwin Williams) and Simply White (Benjamin Moore).
I have seen the lighter trend movement in my own business. It's common for my clients to tell me on our first visit that they want their homes to feel brighter and airier.
As I transition homes into lighter shades, these spaces require something to replace the deeper saturated colors that were the focal point on walls in years past. Incorporating contrasting colors, textures, shapes and wood tones are especially important to balance the light. White walls don't have to be boring if you strategically mix in the right statement pieces, including beautiful art, styled floating shelves and interesting wall lighting.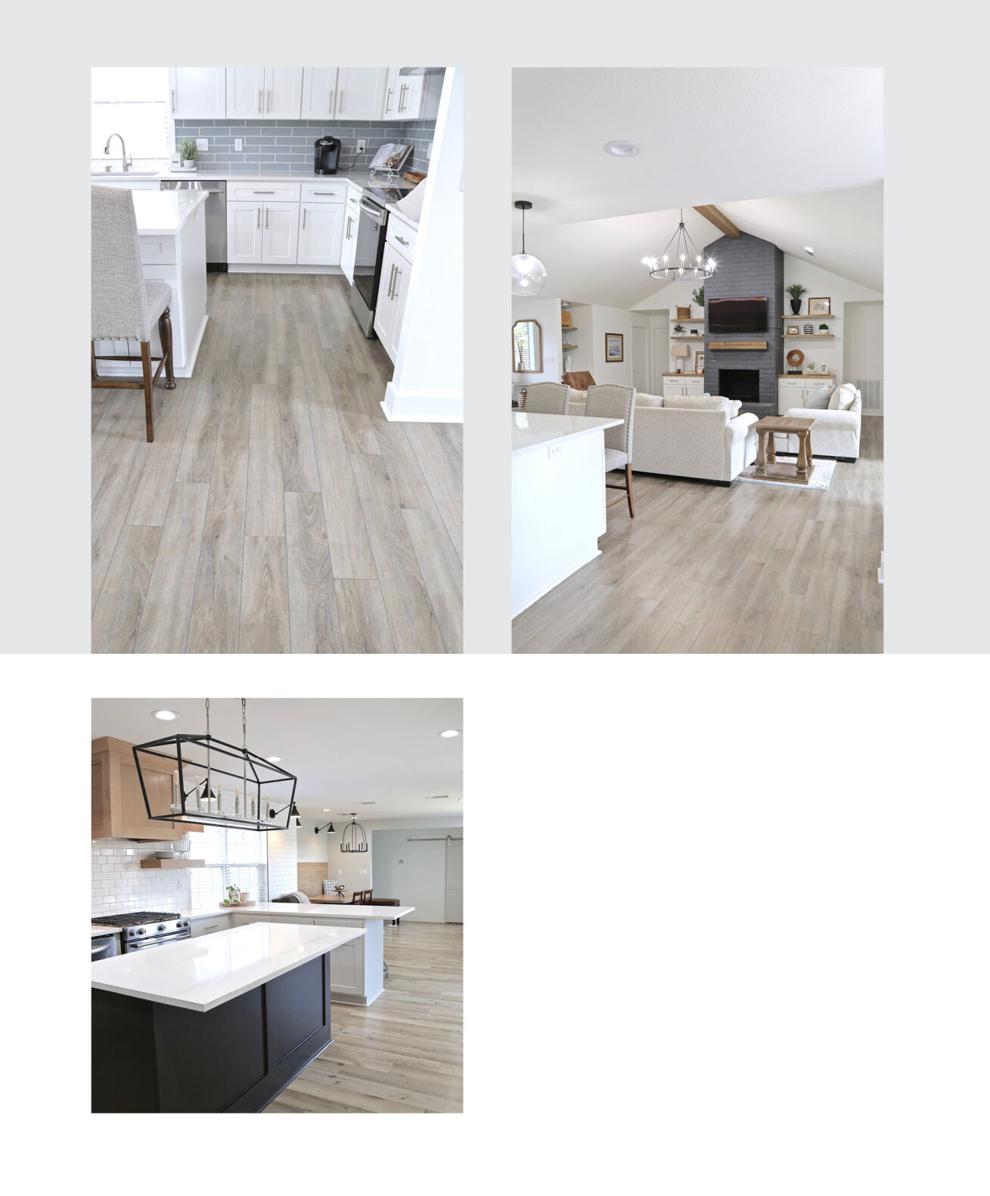 Textures and Wood Tones
The beauty of transitioning to a lighter wall color is that textures and wood tones (that we never really noticed before) will instantly stand out and capture our attention. Organic textures worked into a lighter colored room, like wicker baskets, soft fabrics in furniture, beautiful wood tones and branches/greenery will stand out, instantly giving a more natural feel.
While some may feel white kitchens are boring or too trendy, I gravitate toward them because white is the perfect clean palette and design opportunity to create something beautiful with contrast.
Rich wood flooring textures, unique tile backsplashes, veining in countertops and metal finishes in lighting and hardware become the focal point in light colored kitchens. White kitchens are only boring if there is no contrast.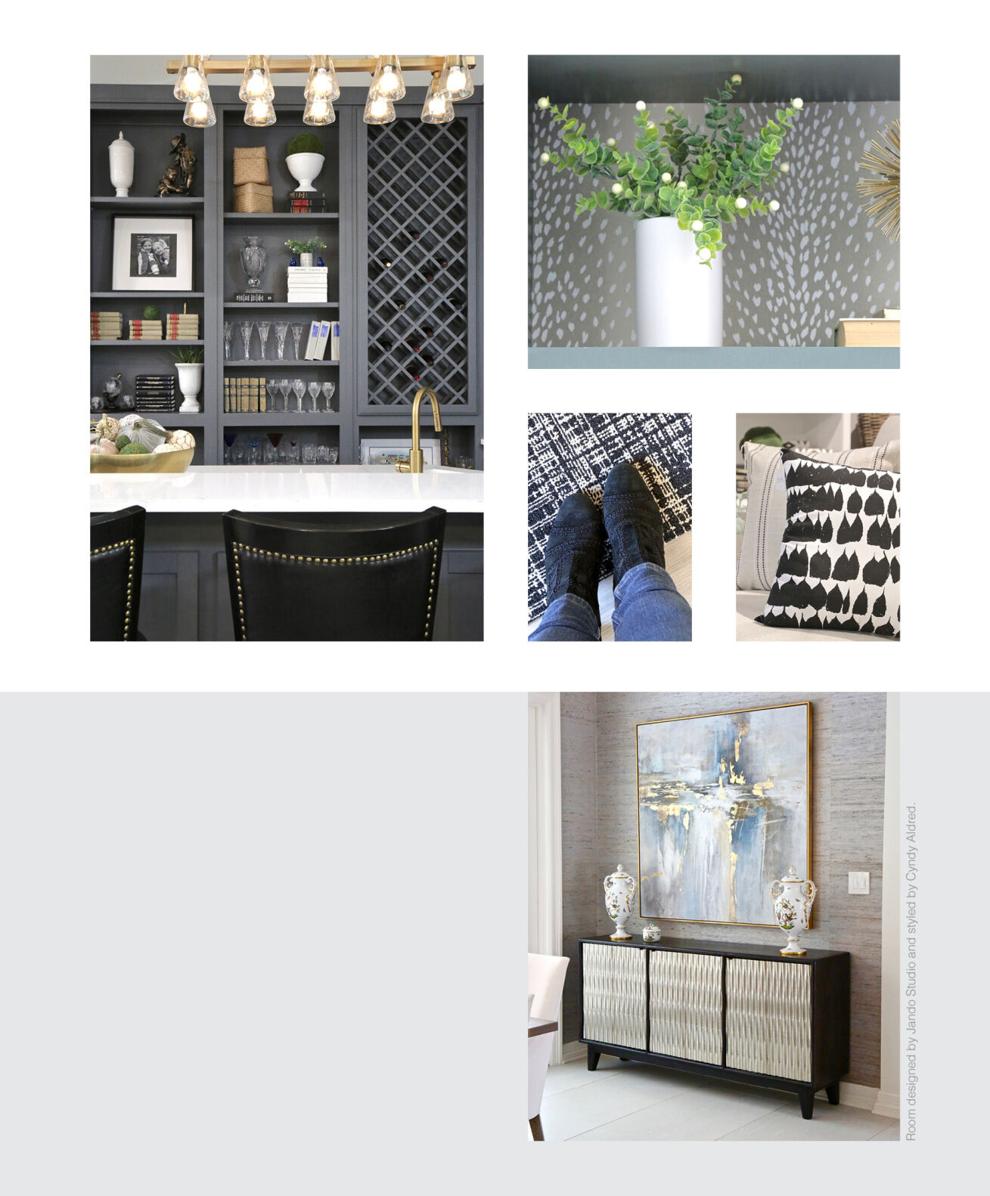 Adding Contrast with Accessories and Furniture
If you're not interested in changing your wall color anytime soon, you can still easily get the beautiful eye catching benefits of contrasting colors in your own home by simply working in a few key home decor pieces. If you have a dark area like a media cabinet or painted bookshelves, consider adding in white accessories including vases, urns and white books. The white against the dark will really pop and stand out.
Adding greenery will not only bring an organic element to a space but it also will bring contrast.
Bold patterned rugs are one of my favorite ways of making a statement in a room.
Wall art will create an instant statement wall if the piece is large scaled.
Switching out pillows for bold colors and patterns is always a great idea.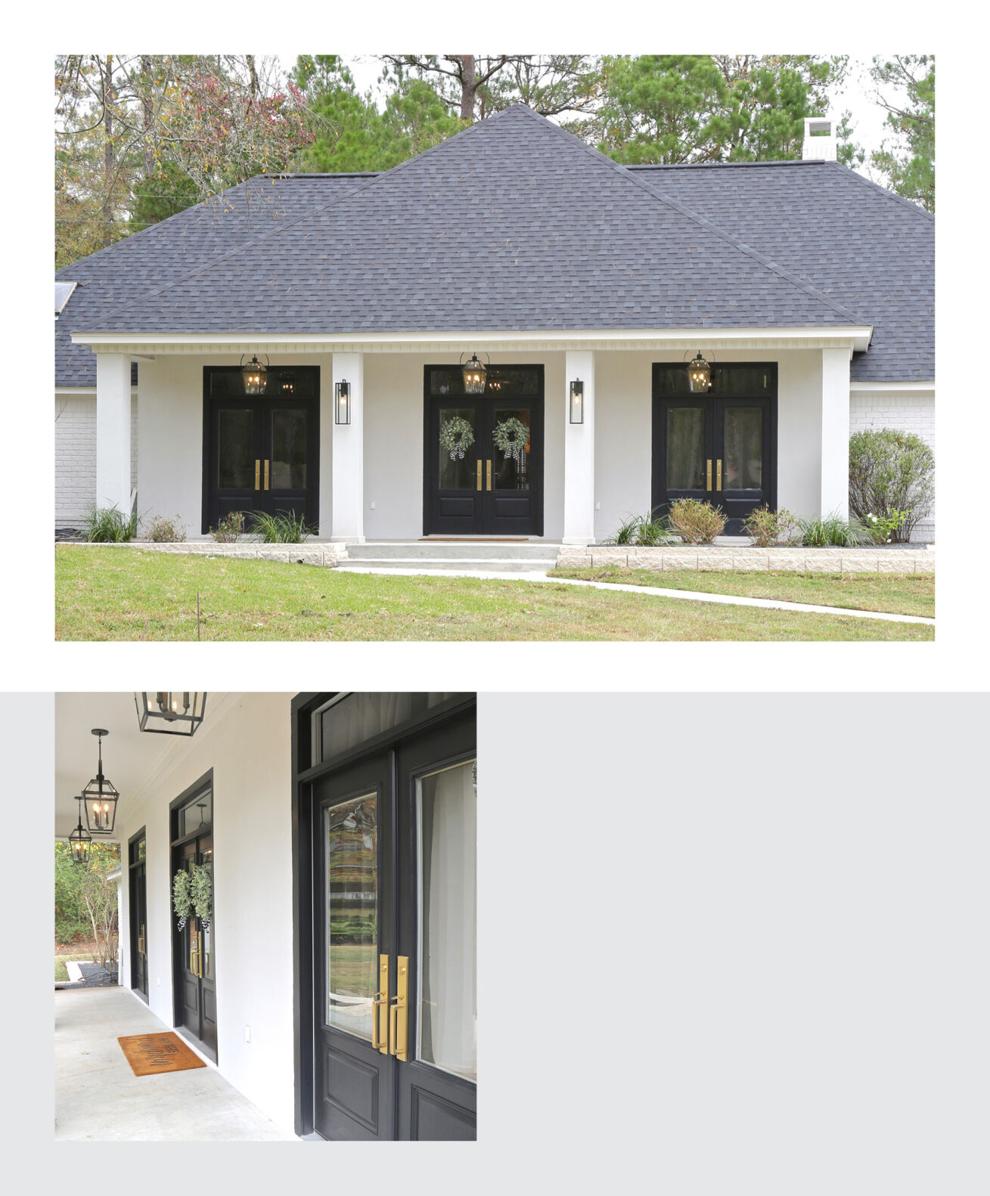 Black and White Home Exteriors
If you're thinking about painting or remodeling the exterior of your home, contrasting color is just as important on the outside of the home as it is on the inside.
Drawing the eye to beautiful architectural elements on a home is magic when using color minimally. Less (color combinations) is more when it comes to painting exterior elements, as architectural details on the home may get lost if there are too many colors on a home.
For an instant exterior refresh, a fresh coat of contrasting paint on the door, updating lighting and door hardware are a great way to boost your home's curb appeal.
All spaces designed and styled by Cyndy Aldred unless otherwise noted. To shop these looks visit Layered Home.