On Thursday, Dec. 5, the CASA Christmas Home Tour features beautifully decorated and specially selected homes that are overflowing with Christmas joy. The tour is from 2:30-8 p.m. You can visit the homes in any order you wish, and stay as little or as long as you like. You should allow about two hours to complete the tour.
Individual tickets are $20, with a $5 increase on Dec. 1. They may be purchased online at Eventbrite; at the CASA of the Pines office, at 317 E. Shepherd Ave. in Lufkin from 8:30 a.m. to 5 p.m. Monday through Friday; or at the homes or museum on Dec. 5 from 2:30-7 p.m. All proceeds benefit CASA of the Pines.
"CASA of the Pines is near and dear to my heart because of its mission to help guide children to permanent and safe homes. My family and I participated in the tour a couple of years ago and thoroughly enjoyed our house being a part of such an important event," said Lacey Luce, chair of the Home Tour committee. "This inspired me to join the CASA Home Tour committee to help continue to make this event grow. This year my sister and best friend are on the tour, which is really fun to see. We decorate our homes for people to tour and enjoy, but the most important reason we decorate our homes is to raise money for CASA and these special children."
CASA of the Pines serves abused and neglected children in Angelina, Polk and Houston counties. The CASA Christmas Home Tour began as a Lufkin tradition 21 years ago.
"The Christmas Home Tour is a wonderful way for families to start their holiday season and help support the children," said Suzanne Lively, former Home Tour participant and current committee member. "Not to mention, you can get some great ideas for decorating your own home."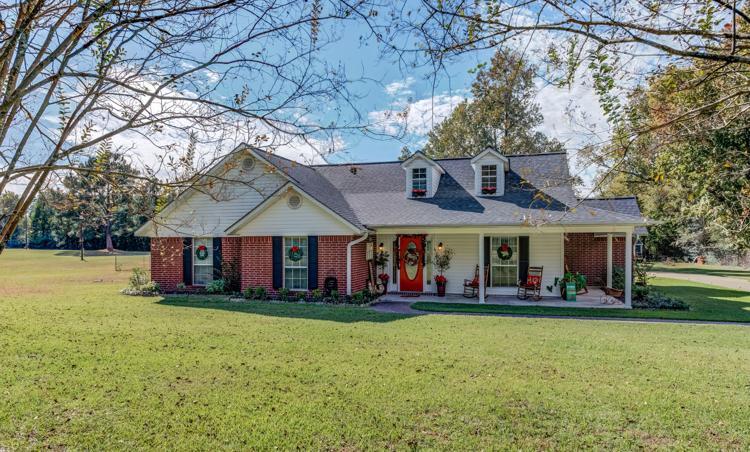 381 Ellen Street
Peggy and Jimmie Berry's home was bought as a compromise for his country tastes and her city activities. As you enter the home, you see the first and largest Christmas tree that hosts biblical verses on ornaments, reminding everyone of the "reason for the season." Each bedroom features holiday-themed bedding. The master bedroom is decorated with snowmen, and you'll find Mr. Snowman taking a relaxing soak in the tub. The hall bathroom is also occupied. Mrs. Snowman is enjoying a relaxing soak and a glass of wine to unwind from all her busy Christmas activity. Each bedroom features unique décor from antiques to western furnishings.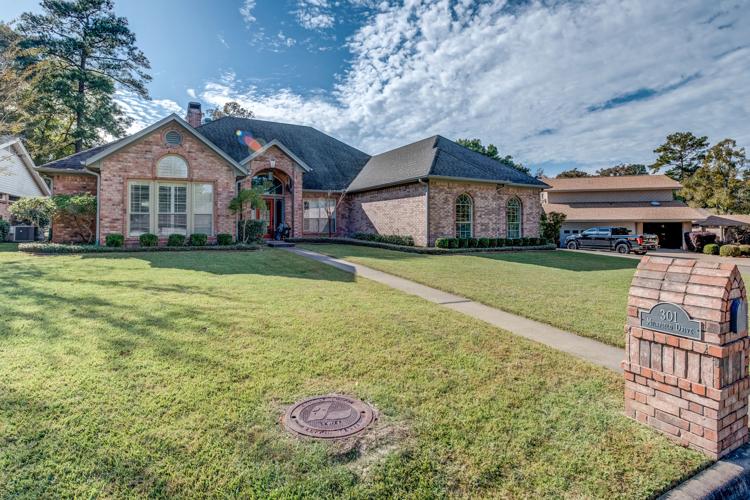 301 Muirfield Drive
Blaire and Matthew Craven's 1987 home sits on the 18th hole of the Crown Colony golf course. A beautiful vaulted entryway is flocked in traditional white lights, and as you enter the foyer, you'll find Blaire's childhood piano adorned with a handmade ornament garland and vintage Christmas sheet music. The formal living room features 20-foot ceilings with a grand fireplace decorated with fresh greenery. The 12-foot featured tree is the focal point of this room, decorated in shades of white, gold and silver. Inspired by the family's three dogs, a dachshund-themed tree sits in the family room.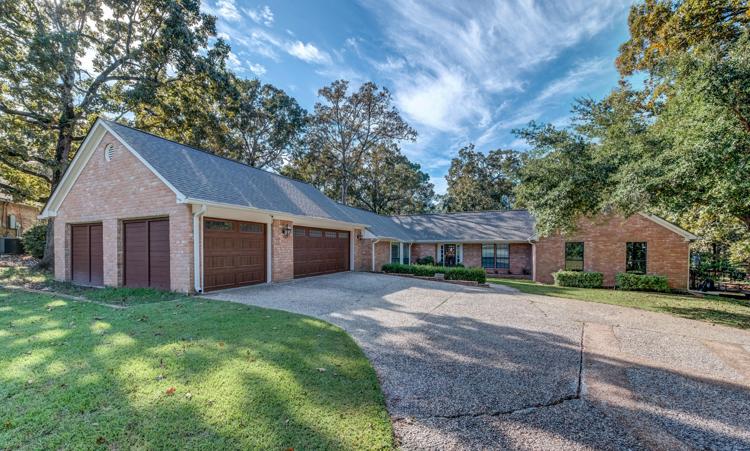 4 Shady Oak Court
Leeanne and Hunter Haglund welcome you to their recently renovated home this Christmas season. The house sits on a quiet cul-de-sac in Crown Colony. Leeanne's godparents, Lisa and Richard Warner, built the home in 1980, so when it came on the market in the spring of 2016, Leeanne knew it was meant to be.
Inside the home you'll find several trees, including a University of Texas Longhorn tree in the study. The family also picks a fresh cut tree for the living room every year. Another special feature is the children's stockings, lovingly handmade by Hunter's mother, Vickie Evans. Also, don't miss the nutcracker collection in the living and dining rooms. Hunter has received one every year since birth, a tradition that has now been passed on to their children.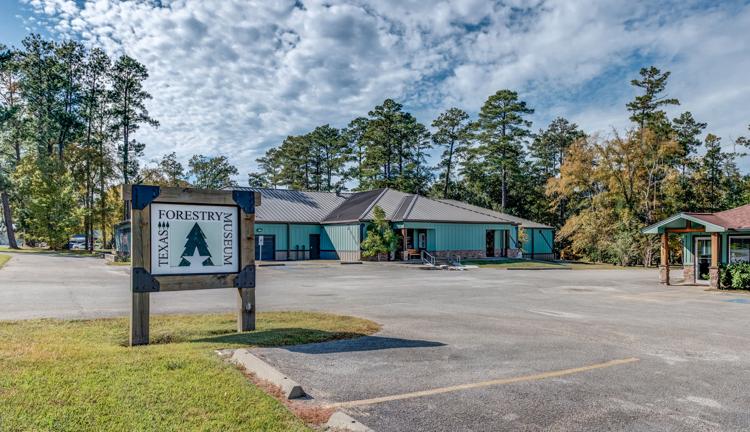 1905 Atkinson Drive
The Texas Forestry Museum, 360 Media of East Texas and Texas Custom Catering are partnering this year for a one-of-a-kind home tour. As the only forestry museum in Texas, this Lufkin landmark provides an opportunity to learn about the past, present and future of trees while enjoying a unique interactive learning experience for the whole family.
With the help of Yvette Alverson and many others, the museum has been transformed into a forestry-themed Christmas celebration. Following the tour, stop by the Children's Wing for desserts from Texas Custom Catering and a selfie opportunity provided by 360 Media of East Texas.
1711 Copeland Street
Experience a truly remarkable winter wonderland at the home of Sam and Rebecca Brightwell in the Brookhollow subdivision. With 17 individualized Christmas trees, your senses will be dazzled by the magical displays. From the classic Coca-Cola tree to a golden Nativity tree or the blue and white chinoiserie kitchen tree, there is something for everyone!
There is also an extensive collection of nutcrackers throughout the traditional Colonial home. During the tour, Paula West will serenade guests with classic Christmas favorites on the piano and carols.