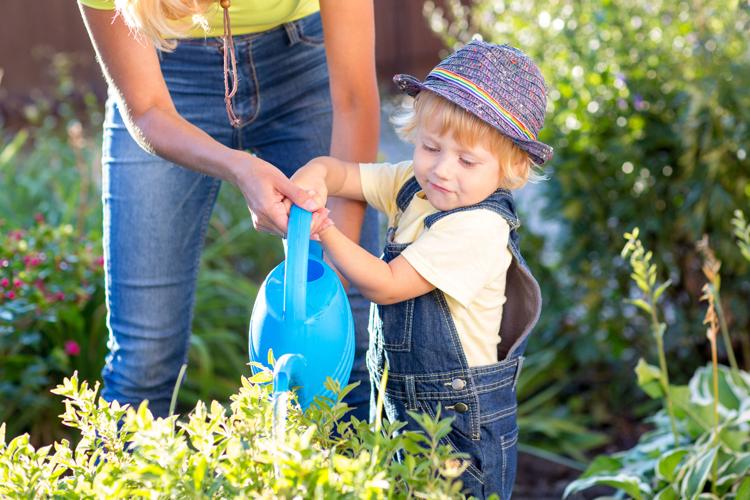 We all want our kids to develop patience, learn responsibility, learn to plan and organize. We'd love for them to advance in their science and math skills all the while learning about the environment. And to put a pretty bow on this wish list, lets do it all while enjoying some quality family time.
You can do all of this with some small-scale gardening with your kids.
My youngest and I planted vegetables into a "pallet garden" several years ago. Those small pallet-garden locations still remain and have been used to grow onions and lettuce this spring.
Be sure to keep the first garden small, very small in fact. Depending on the age and maturity of your kids, you certainly don't want to frustrate them with too large a project with their first venture.
Gardening teaches patience as we wait for the vegetables to grow. Even radishes, with their incredibly short 45 days from seed to table, still require four to five weeks. Pumpkins, on the other hand, can take three months or more. Patience is a virtue.
Once planting is done, the regular work of weeding and watering need to be kept up for good results. Oh, that we would all weed and water our own selves, how much more productive we would be.
Deciding the number of turnips that will fit in a row will take some planning. Not too difficult to figure, but the fertilizer rates and, when some pest shows up, diluting the insecticide will take some math skills.
Want your kids to be more environmentally aware? How much rain (or lack thereof) did we get? What are the temperatures doing? When will the first frost arrive that will kill warm season vegetables?
All this gardening effort is not done on their own. It will take your input, your guidance and best of all, your time. Your time with them outside. Your attention with them studying a seed packet. Your interest in the flowers or vegetables you both grow to bring to the table.
If you are thinking that you've missed "garden season," you haven't. We can garden year-round, and we are just in time for fall gardening, which is, perhaps, the best time to garden in East Texas. It may be a little warm at the start but harvesting the veggies during cool months is fantastic.
If you want to start really small like we did, you can look up "pallet gardening" and see just how simple it is. All you need is to lay some newspaper on the ground that is the same size as the pallet, place the pallet on top and fill it up with a bag of garden soil and plant.