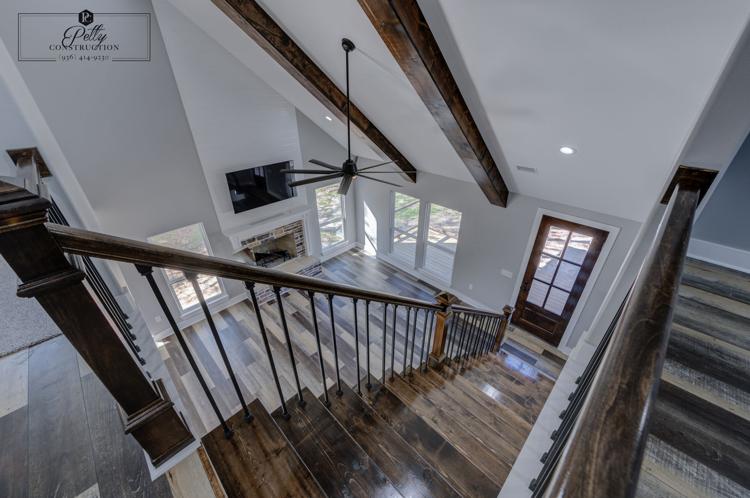 This custom home built by Petty Construction for Dustin Morris and Kelly Reeves beautifully captures the modern farmhouse chic trend. Dark wood is paired with clean, spa-like neutrals throughout, creating an inviting and cozy atmosphere. Tricolored hardwood floors break up the space and add interest. The master bedroom is downstairs, and two bedrooms and a game room are upstairs. A roomy balcony on the second floor overlooks the backyard, perfect for enjoying the East Texas skies.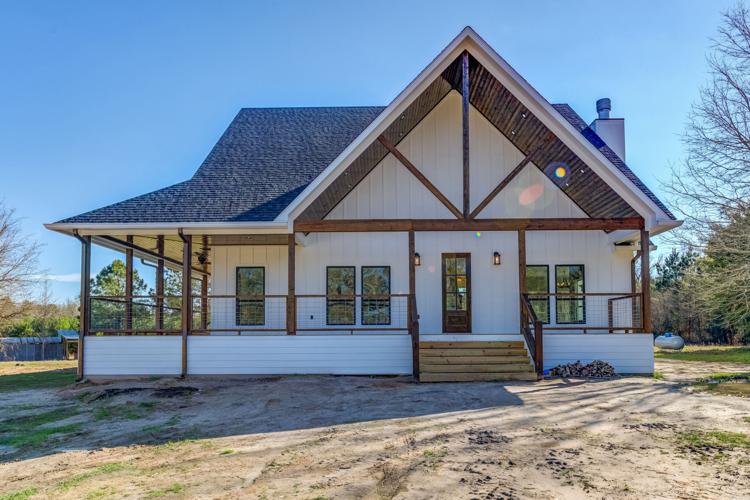 To learn more about properties like this, contact Kristy Petty with Brookshire Real Estate at (936) 414-6002 or Randall Petty with Petty Construction at (936) 414-9230.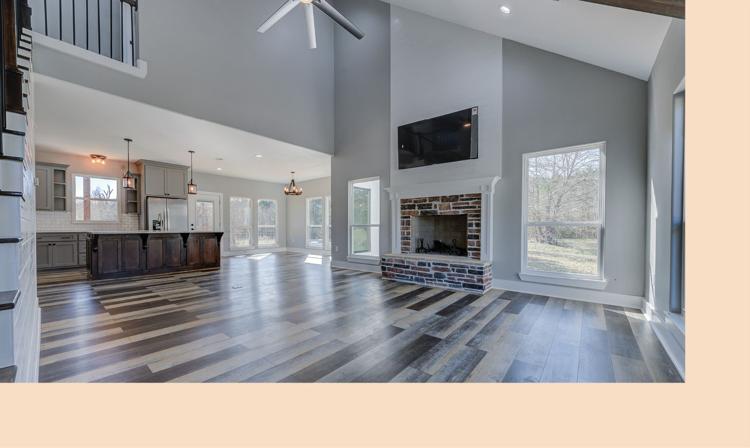 Natural light pours in from every angle of the living/dining area, thanks to the generous use of tall windows on each wall. These windows and a half-vaulted ceiling help to further define the open-concept plan here.
This particular custom home is unique because the homeowners wanted a pier and beam house, as they love the charm of older houses. A gorgeous wraparound porch, complete with fans and glossy wood paneled ceilings, pulls everything together.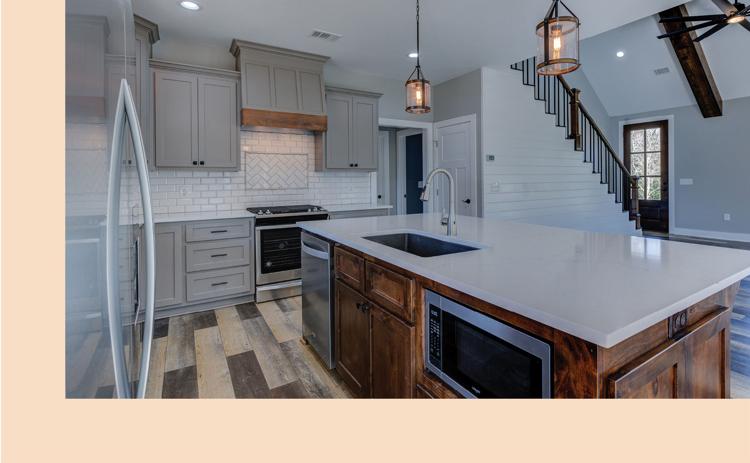 A combination of muted gray cabinets and sleek white countertops and backsplash make up the kitchen. A sizable island with plenty of storage and a built-in sink acts as the centerpiece.