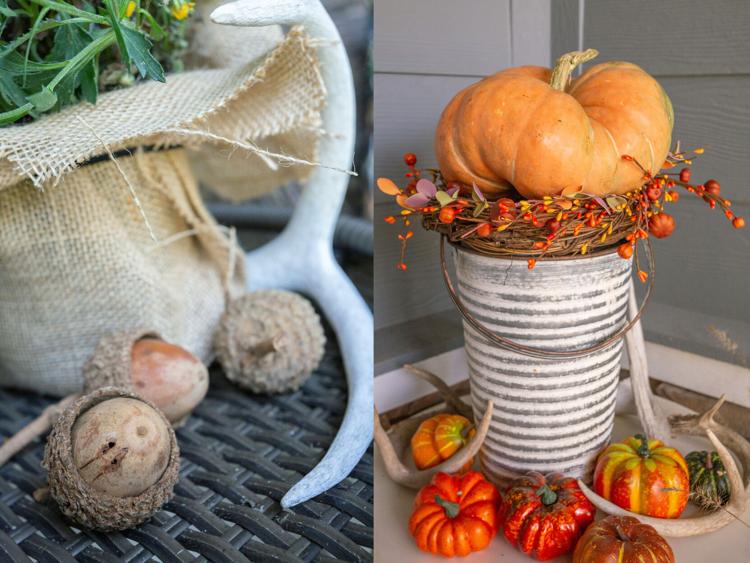 Living in Texas, where no one meets a stranger, we know the the value of making your front porch inviting. It's the extension of hospitality that beckons friends, family, neighbors and strangers alike. It welcomes barbecues, birthday parties and a glass of cool iced tea on a hot day. It's filled with memories past and present. It's a place to kick back, relax and enjoy life from your perspective. It provides a reflection of you and what's important in your life.
Here are some easy fall ideas to make your porch more appealing and festive for this season.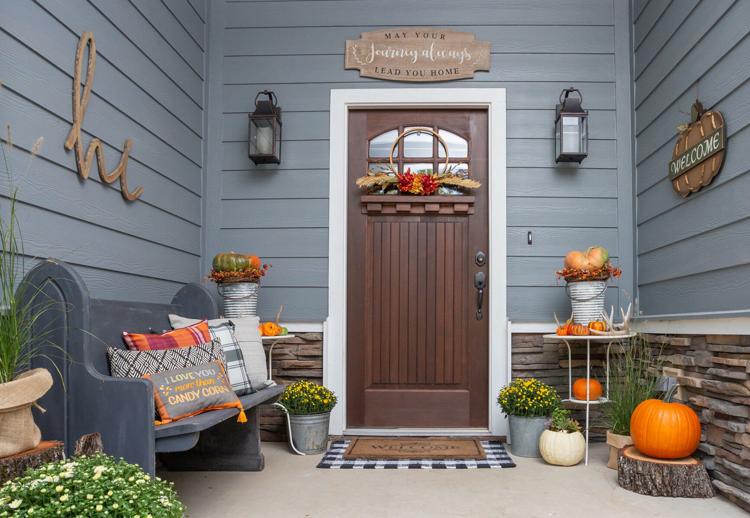 Layer
Create dimension by layering anything you can. Pillows, rugs, flowers and pumpkins are a few good ideas to start with. Don't be afraid to mix different patterns and textures. Not everything has to be an exact match. Make it fun and uniquely yours.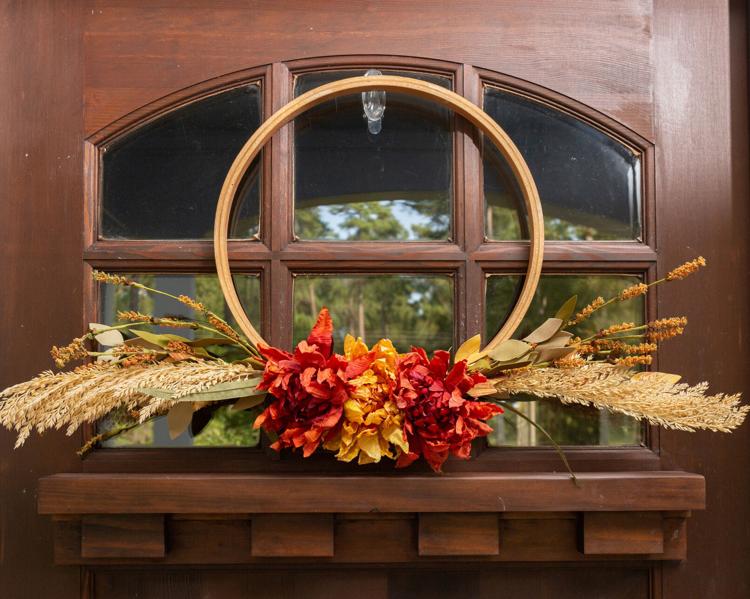 Use nature as a medium
Pumpkins make great planters. Old tree trunks can be used to add dimension and texture. Antlers make a beautiful addition to any decor, no matter what the season is.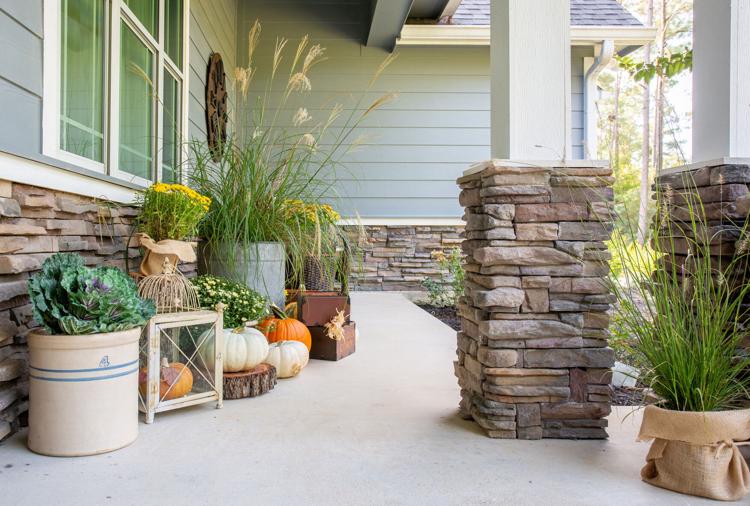 Use a variety of containers
Mix metal, vintage crocks or tins, boxes and baskets. They all make gorgeous vessels to display pumpkins, acorns, flowers or greenery.
Special thanks to Crown of Thorns for graciously providing containers, plants and flowers.