What is the one thing that reminds you most of October? Pumpkins, of course! So if you plan to stock up this season for your front porch décor or you're just looking for something fun to do, be sure to visit one of the many local pumpkin patches this month.
Seasons of Hope Center
364 Foster Road, Hudson
• Open to the public on Saturday, Oct. 19 and 26 from 9 a.m. to 5 p.m. and Sunday, Oct. 20 and 27 from 2-5 p.m.
• Open during the week for local schools and day cares from Oct. 21-31. Call Pam Hudson at (936) 465-0377 to schedule.
• Tickets are $5.
• Activities are designed primarily for children 4-7 years old, including a hayride, barrel train, bounce houses and more.
The Pumpkin Patch Express
The Texas State Railroad, Rusk
• Open every Saturday in October at 9 a.m. Trains depart at 10 a.m., 1 p.m. and 4 p.m.
• Tickets range from $10-$40.
• Activities include interactive games, hayrides, bounce houses and Trick or Treat Street. Everyone is encouraged to wear Halloween costumes.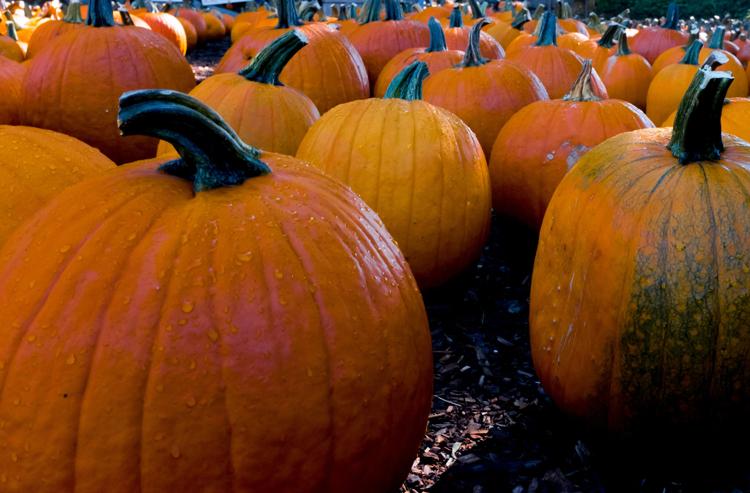 Double Creek Farm
1288 Oakdale Loop, Livingston
• Open every Saturday in October from 10 a.m. to 6 p.m. and Sundays 1-6 p.m.
• Tickets are $7. Children 2 and under are free.
• Admission includes hayride, hay jump, playhouse, train ride, bounce house, corn maze and pumpkin painting.
St. Matthew's Episcopal Church
214 College St., Henderson
• Open every Saturday in October from 10 a.m. to 4 p.m. and Sundays 2-5 p.m.
• Special events each weekend, including a Blessing of the Animals, casserole and bake sale and Movie in the Patch.
• All activities are free.
Christ Episcopal School
1428 N. Mound St., Nacogdoches
• Open Friday, Oct. 4 through Thursday, Oct. 31. from 10 a.m. to dusk, Monday through Saturday, and noon to dusk on Sunday.
• There is no admission fee, but donations are welcome.
St. Patrick Catholic School
2118 Lowry St., Lufkin
• Open daily from 8 a.m. to 6 p.m., starting Sept. 29, weather permitting.
• A story and craft time will be every Saturday from 10-11 a.m.
• All visitors are welcome and donations are greatly appreciated.