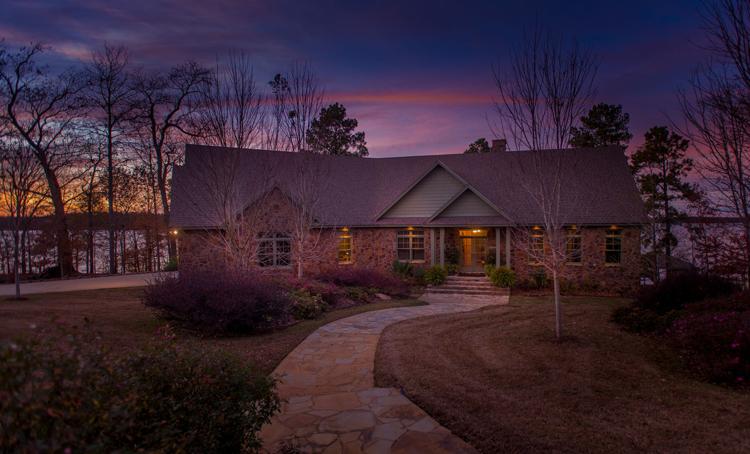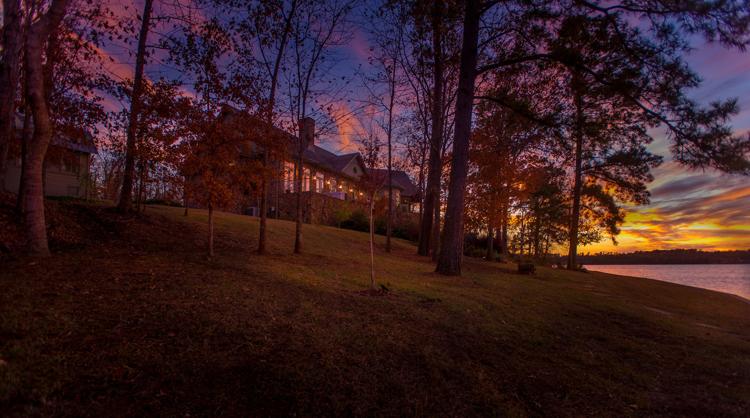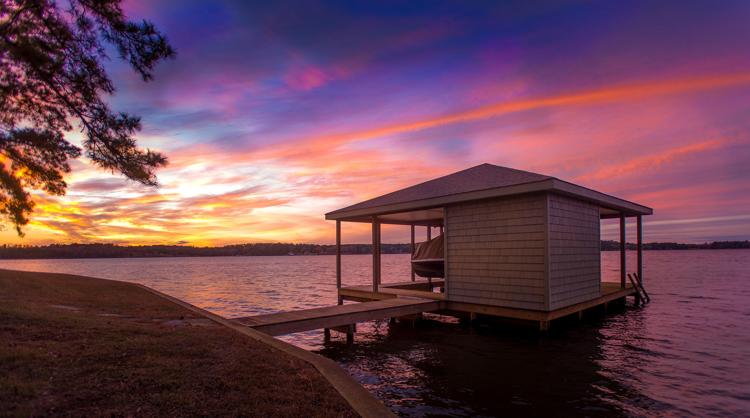 The Buckingham home lies nestled among its own grove of trees facing north toward a clear view of Lake Nacogdoches. This three-bed, two-bath, two-story 3,429-square-foot home is punctuated with solid Oklahoma moss stone, picture windows that line the front and an extensive flagstone walkway and stairs from the front door to the terraced garden area that was featured in the 2017 Garden Capital of Texas Garden Tours and flagstone-surrounded fire pit area overlooking the lake.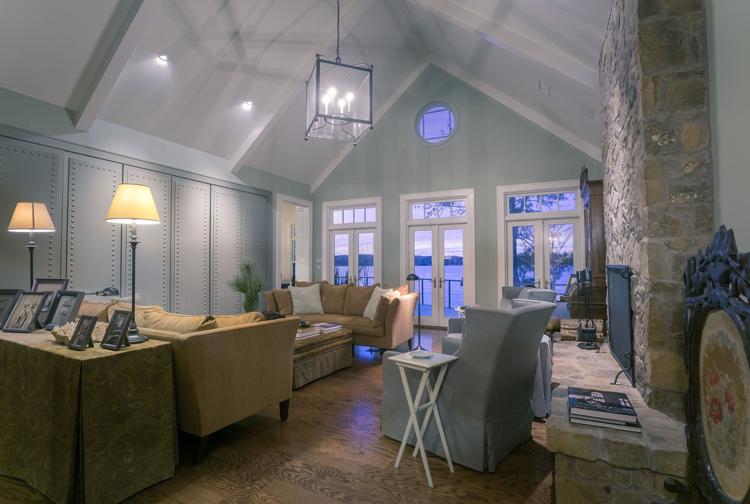 The home boasts a large deck with two levels of sealed concrete and stained wood that are surrounded by contemporary porch rails without taking away from the view of the sunsets off to the west. The wooded lot to the west is also a preserved archeology site.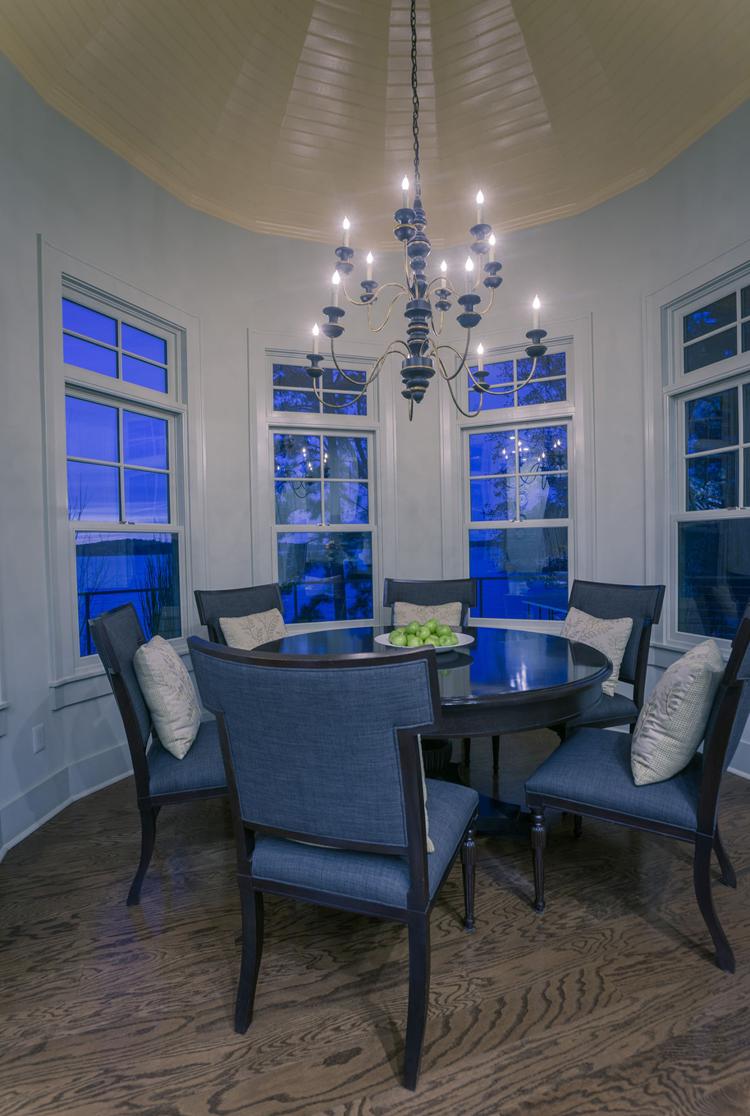 The boathouse by the lake includes a boat lift, covered deck area with ceiling fans, a ladder and storage area, and the lot is surrounded by a concrete sea wall.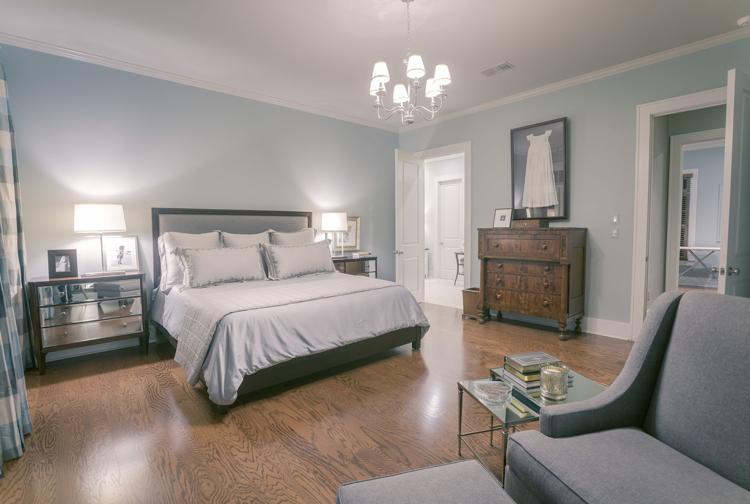 Everything about the interior of this home says light and airy with a touch of sophistication. The blues, yellows and creamy oranges work well with the notes of chrome. The entry hall is lined with stone and a light yellow lit by two simple, yet classy, chandeliers. The kitchen is a creamy light blue with chrome inlays and loads of counter, shelving and drawer space for storage and appliances. The dining space inside the kitchen is accented by a multilayer chandelier and a beautiful bay window with a view of the lake beyond.
The living room is blue and white with hardwood floors and a flagstone fireplace, again accented by French, picturesque glass doors with access to the deck and a view of the lake. A smaller media room lies off of the living room. With room for a mounted flat-screen TV, shelving for DVDs or video games and ample space below to place consoles or to display valuables, this is a cozy space to spend an evening together.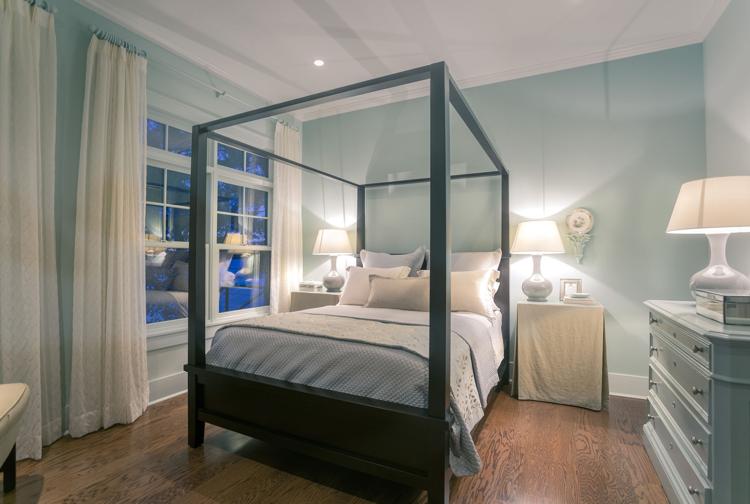 An open office area with custom built-in file cabinets and drawers with acrylic drawer dividers lies at the foot of the stairs.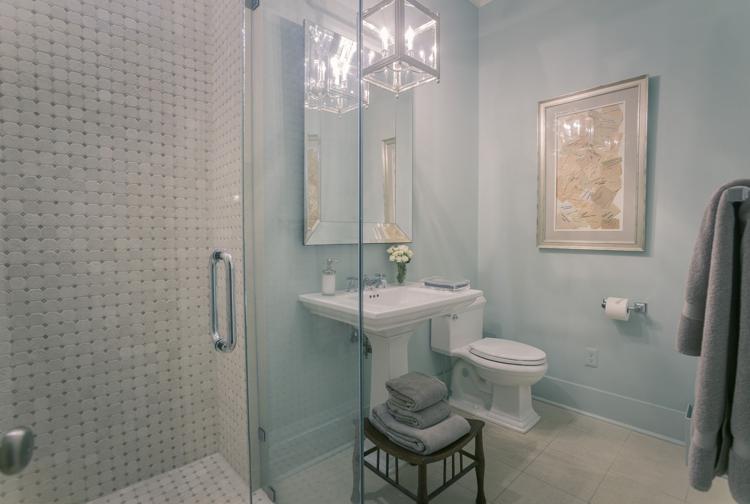 The bedrooms are smaller, but they don't lack the aforementioned grandeur made subtle by the unassuming light blue offset by the hardwood flooring. The master bedroom has room for a few cozy chairs and an end table in addition to a king-sized bed and dresser drawers.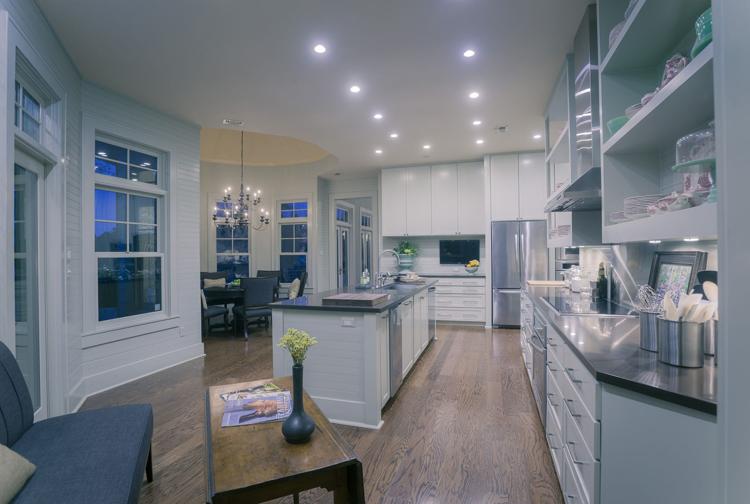 Overall, this home is made unique by many accounts with most rooms boasting lake views, 10-foot ceilings, hardwood floors and a light, airy concept. In this home, the Buckingham family made many memories. If you would like to begin making your own memories in this space, contact Andrew Middlebrook with Charles Pool Real Estate at (936) 564-2622.