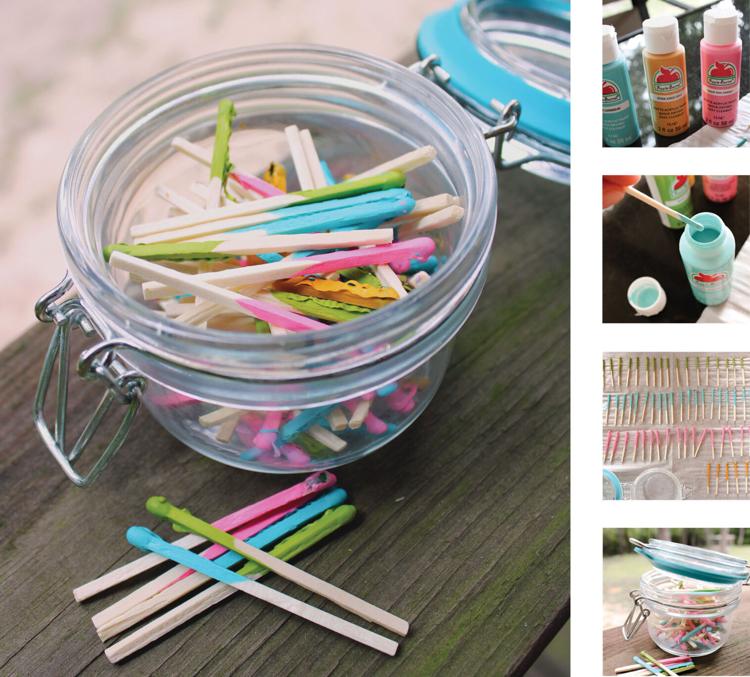 This time of year has everyone itching to get outdoors. These do-it-yourself waterproof matches are a fun way to keep your kids busy while you pack up for your next camping adventure; and they can save your fire in a pinch.
What you will need:
Acrylic paint
Mason jar
Matches
Wax paper
Instructions:
1. Put down wax paper to protect your area.
2. Take wooden matches and swirl them around in the paint, coating the head.
3. Set them aside to dry.
4. Once the matches are dry, store them in a cute jar, and they are ready to use.
We hope you enjoy this DIY. Be sure to share your creation with us.
XO, Ashton