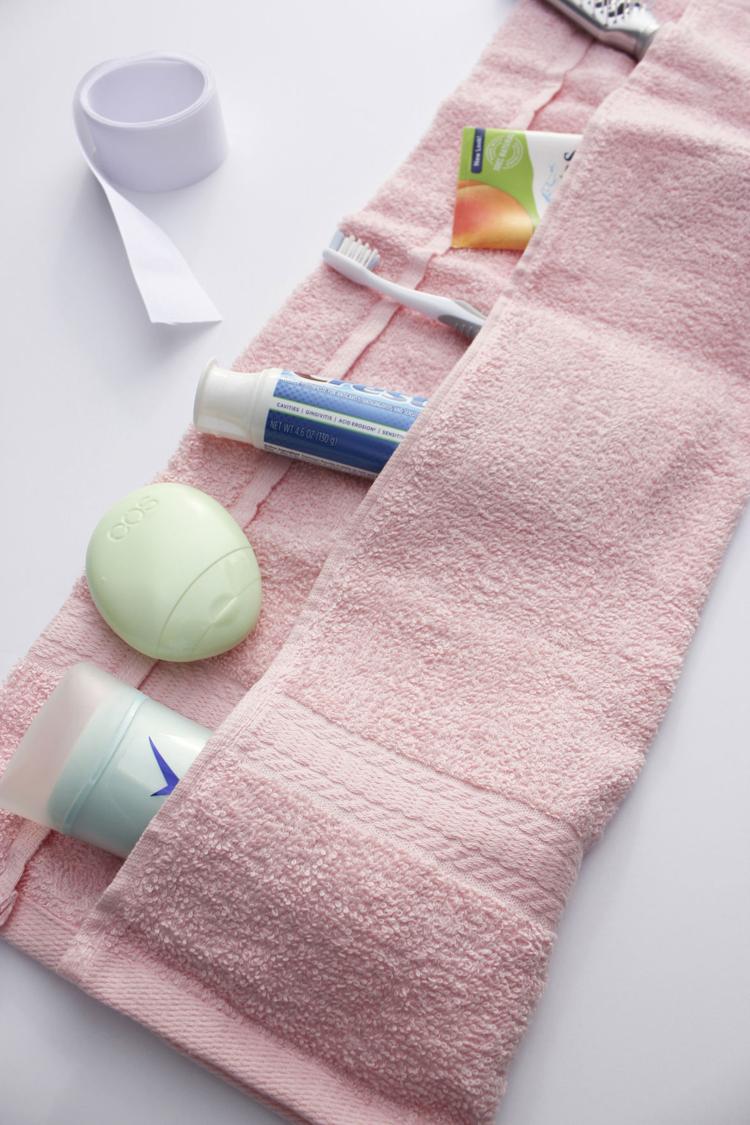 Whether you are heading out on a beach getaway or sending your kid off to summer camp, this quick and easy washcloth doubles as a travel kit that holds your stuff and cleans your face. Pick up a cute washcloth and a strip of fun ribbon to create the cute carrier that also makes a great handmade gift.
Instructions:
1. Fold a washcloth in half lengthwise 2 inches from the top edge. This gives the travel kit enough room to hold your products so they don't fall out. Stitch up the sides and through the center with a sewing machine or using a needle and thread.
2. Create compartments by stitching sections to fit everything you need in the shower. Then fill up your pack.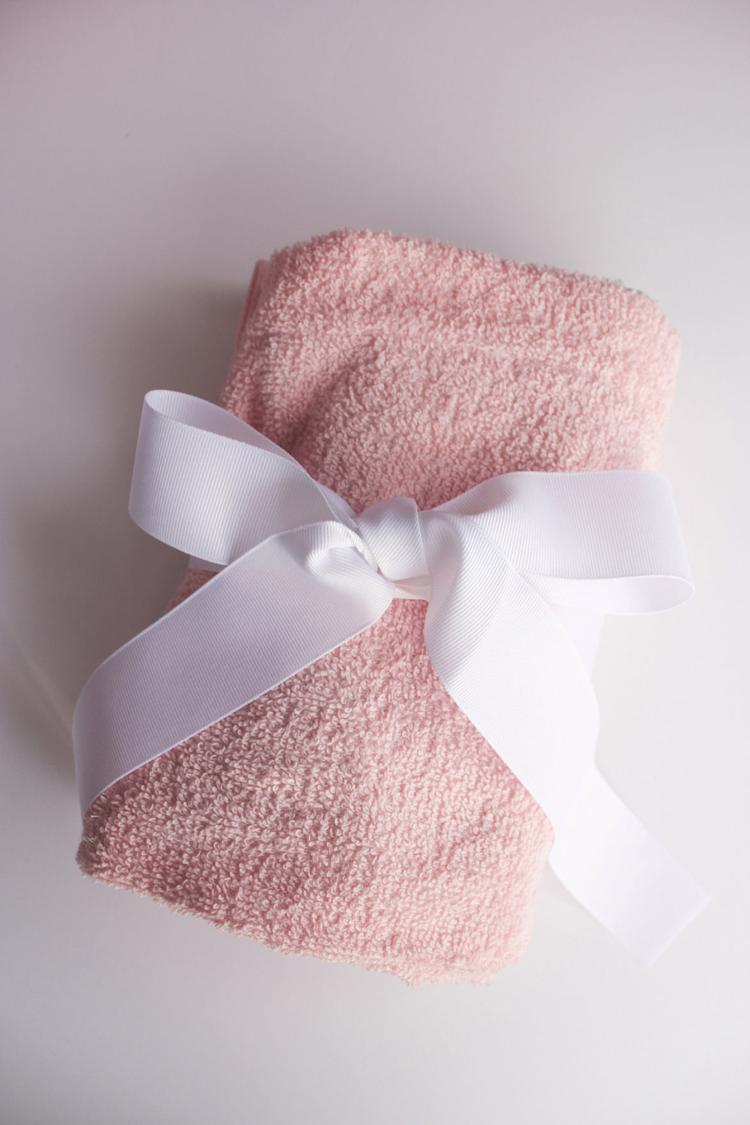 3. Simply roll up the washcloth, wrap the ribbon around and tie.
4. And what's wonderful about this cute travel kit is once emptied of items, simply feed your fingers through the compartments to create a soft mitt for washing your face.
We hope you give this DIY a try and share your creation with us.
XO, Ashton