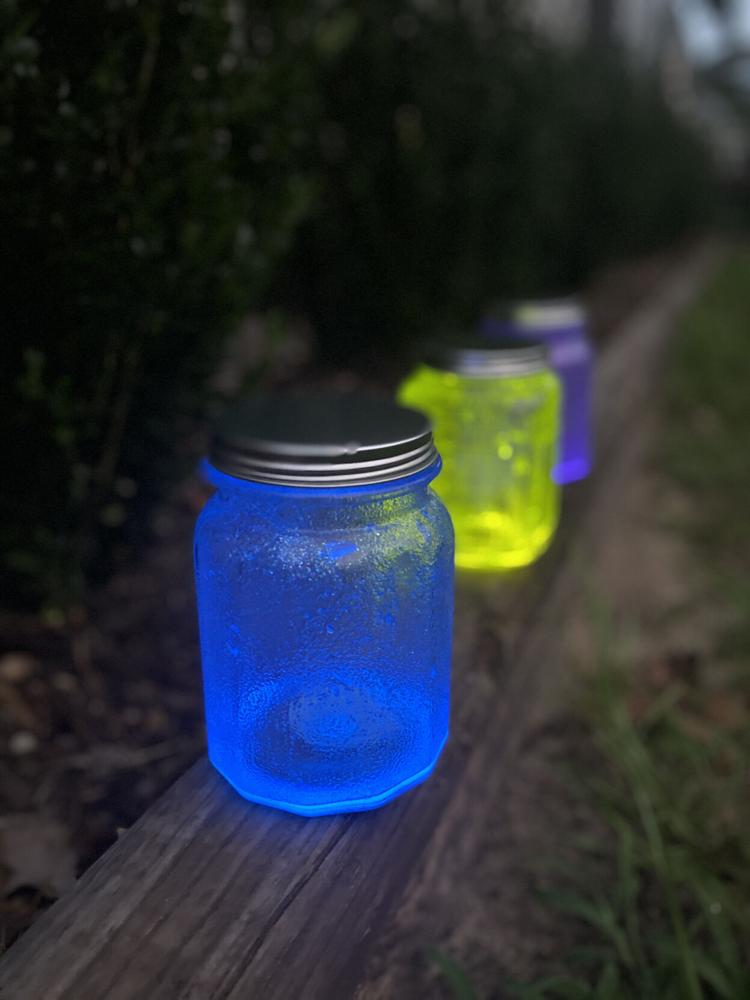 Did you know you can make glow-in-the-dark lanterns using just a glass jar, glow sticks and lots of glitter? There is just something about cracking glow sticks that makes me feel like a kid again. It would be awesome to line these DIY lanterns down a sidewalk or patio railing for a party. Be sure to wear protective gloves, because the glow stick substance is toxic.
What you will need:
• Glow sticks
• Gloves
• Mason jars
• Glitter
• Scissors
Instructions:
1. Crack the glow stick so that it glows brightly.
2. Put on gloves.
3. Take scissors and cut the clear end of the glow stick off, letting the liquid drip into the jar. Flip it over, cut the other side of the glow stick to allow the rest of the liquid to flow into the jar.
4. Pour glitter inside, replace the lid and shake it up.
For inspiration all month long, visit Ashton's blog sistersageco.com and follow @sistersageco on social media.