Mosquitoes are the worst. Here's a simple DIY to help you enjoy being outside on these hot summer nights. And because this homemade bug repellant not only works well, but also looks pretty, these make great centerpieces for any back-to-school bashes you might be hosting.
A couple of notes: You could switch out the rosemary sprigs for basil and the rosemary essential oils for lemongrass for a totally new scent, but one that's just as unappealing to mosquitoes. You'll also want to make sure to use high quality essential oils.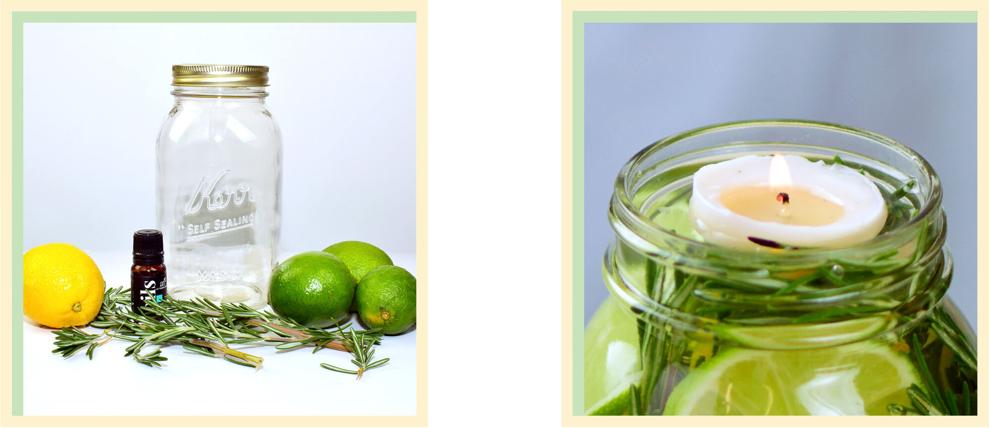 What you will need:
2 Mason jars
20 drops rosemary essential oil
1 lemon
1 lime
8 fresh rosemary sprigs
2 tea light candles
16 oz water
Instructions:
1. Slice the lemon and lime.
2. Place 2 slices of lemon and 2 slices of lime in the Mason jar.
3. Place 4 rosemary sprigs in each jar.
4. Fill a measuring cup with 16 oz of water, add 20 drops of rosemary essential oil, and stir.
5. Divide the water into each jar.
6. Remove the tea lights from the silver containers and place them on top of the water.
When you're ready, light the candles and place them outside. Change out the ingredients every couple of days.