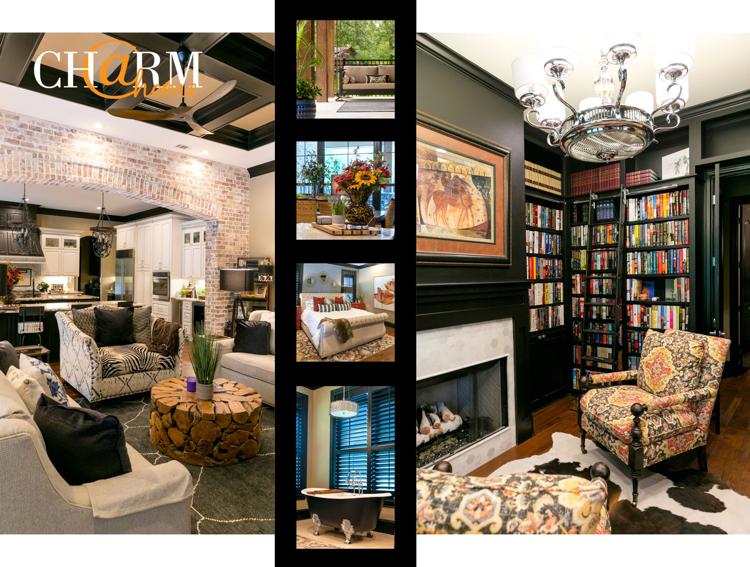 After years of living in their 1,400-square-foot "barn-dominium," Tina and David Price decided it was time to upgrade.
"I said, 'We are going to vote twice and both votes have to be unanimous. Who wants to live out here? Raise your hand.' So we raised our hands," Tina said. "The second vote says, 'Tina gets everything she wants in a house, raise your hand. And if it's not unanimous then we're not moving.' He slowly raised his hand, but he came through with every single thing."
After a year of planning and a second year for Randall Petty's construction crews to complete the vision, the Price's custom-built 4,100-square-foot chateau, located on the outskirts of Corrigan, became a reality last summer.
Tina handcrafted the entire design, going with her Louisiana roots and choosing a French country-style.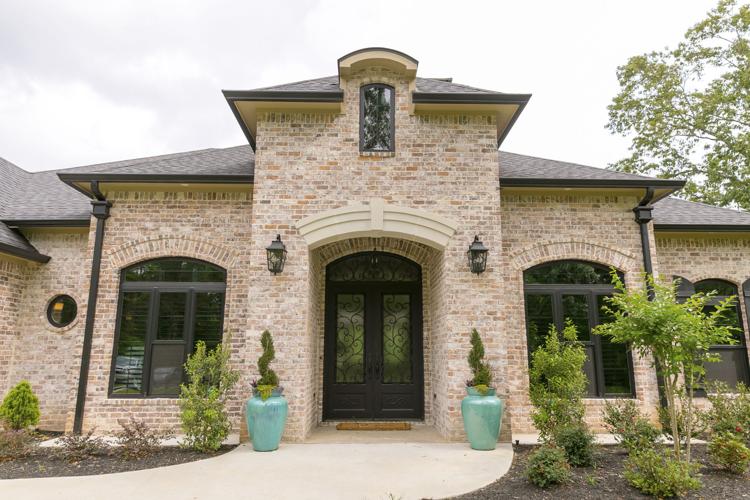 "I got out of bed at midnight, and I stayed up all night. By then I had drawn (the plans) out. By the time the sun came up, I had it ready," Tina said. "I didn't know exactly how I wanted it to look, but it looks better than I thought it was going to."
Guests are welcomed through large wooden and glass doors into the spacious, open main living area. Tall ceilings, adorned with unique chandeliers, help offset the abundance of black featured throughout the home.
"I like black. It's my favorite color, and I wanted black everywhere," Tina said. "Randall taught me to put it everywhere. I was worried it was going to be too dark, but he said, 'If you like, then go for it.' And I did."
She chose black for the doors, cabinets, bookshelves, trim, molding and baseboards. Lighter colored furniture and décor creates a unique balance and a homey atmosphere.
The entire floor plan centers around the main living area and kitchen, separated only slightly by a brick archway. The kitchen features two large islands, plenty of storage, stainless steel appliances and custom cabinets lining the walls.
Behind the kitchen are two guest rooms, each with adjoining bathrooms, a large pantry, laundry room, home gym and game room. On the opposite side of the house, is the impressive library/office combo, half-bathroom and the master bedroom and bathroom.
The first item Tina said she purchased for the house was a deep, black and white claw-foot tub measured to her exact specifications. Everything else was built up around the tub's style, and she said it's still one of her favorite pieces in the home.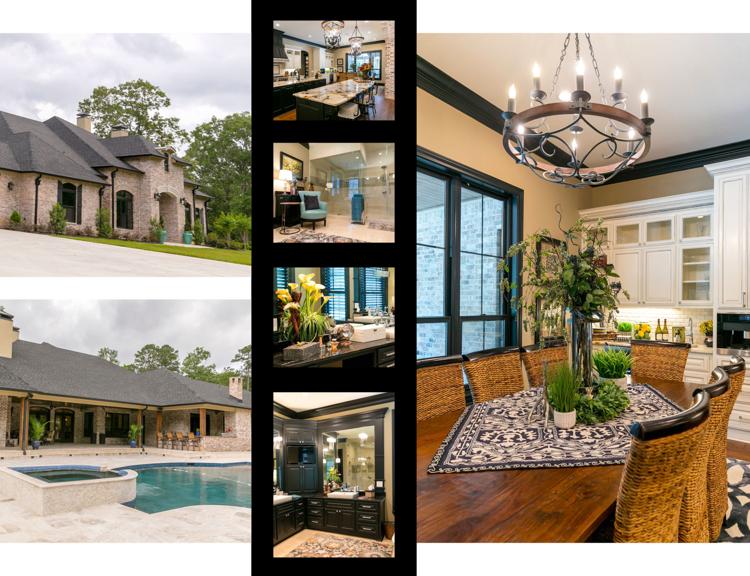 David's requests included a sauna in the master bathroom and his own garage, which is connected to the house by a spacious portico. The backyard oasis has a full kitchen with a special Argentinian grill for David, covered patio, rock fireplace, daybed swing and a gorgeous multi-level pool — the perfect escape from the day-to-day grind.
Tina said her style has been described as eclectic, but she prefers to think of it as making her house as comfortable as possible.
"I don't stick to just one style. I wanted the house to look old, even though it was new. I wanted plenty of room, but I wanted it to feel like home."
To see more homes custom built by Randall Petty Construction, call Kristy Petty at Brookshire Real Estate.