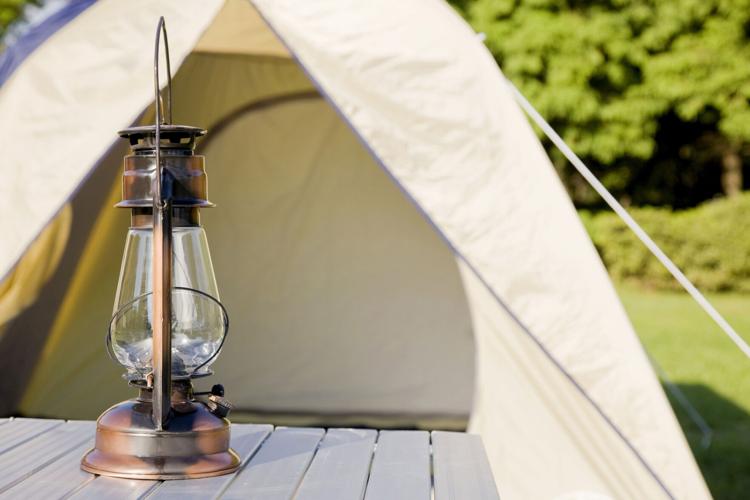 Looking for ways to social distance this fall, while also creating some distance between yourself and the stress of the real world? Camping may truly be one of the best ways to do that. If you're not interested in all of the packing, planning and traveling, why not set up camp in your own backyard.
Backyard camping has all the same benefits of the real-deal, plus access to anything you may have left behind, including a clean bathroom.
The best part about camping is escaping reality for a while and becoming one with nature. Even if you're staying (a lot) closer to home, you can still reap the benefits, while also creating a newfound appreciation for your own backyard.
Here are a few helpful hints to better plan your mini-getaway:
Sleeping Arrangements
Go all out and treat this like a real camping trip. Find a nice, dry, flat area to set up your tent, and pull those sleeping bags out from the back of the closet. Make it nice and cozy in there.
Be sure to bring flashlights or lanterns for any late-night bathroom breaks.
Bonus: If you own an RV or fifth-wheel travel trailer, you could also set it up for a night or two and camp out in your own driveway!
Food
You don't need a campfire to eat like a camper. If you don't have a fire pit to make traditional camp fare, such as hot dogs or s'mores, then just pack a few sandwiches and snacks.
You could also use your outdoor grill. (We promise we won't judge!)
Fun
Think about all the things you would do on a real camping trip.
- Create an outdoor scavenger hunt around your neighborhood.
- Ride bikes.
- Tell scary ghost stories around the fire pit.
- Take pictures.
- Throw a blanket down and gaze up at the stars. Take a moment to escape the everyday stress, breathe in the cool night air and just relax.
Be prepared
To make this feel like a true camping experience, gather up everything you'll need to stay outside, including sleeping bags, stuffed animals, pillows, flashlights, books, bug spray and a cooler packed with drinks and snacks. Then make a pact to stay put. Leave all electronics inside.