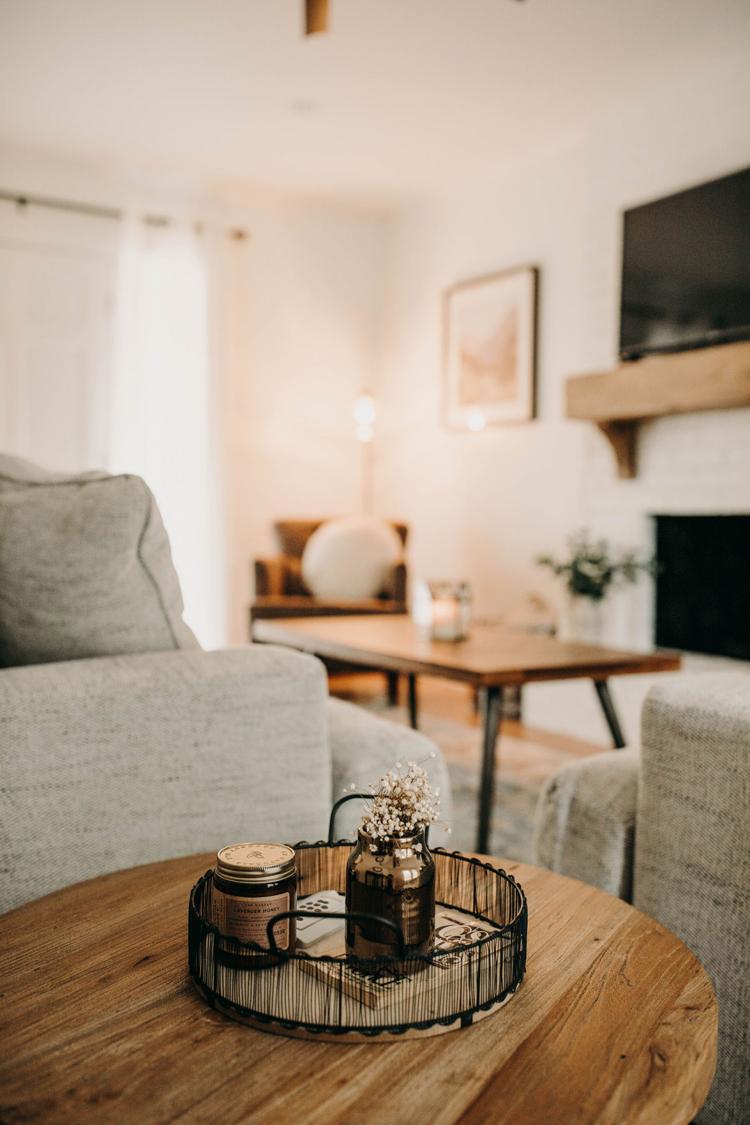 Tucked into a quiet neighborhood off Appleby Sand Road in Nacogdoches sits the home of Coy and Leslie VanDyke. The couple met in college and started dating seven years ago. As of this past December they are now first-time homeowners along with their furbabies, four dogs and one cat.
"I love that it has a secluded living while still having access to city life. … This is our first purchased home together, and the location was the main reason for purchasing the home," Leslie said.
Access to the buzzing college town within minutes makes the location of the VanDyke home even more appealing.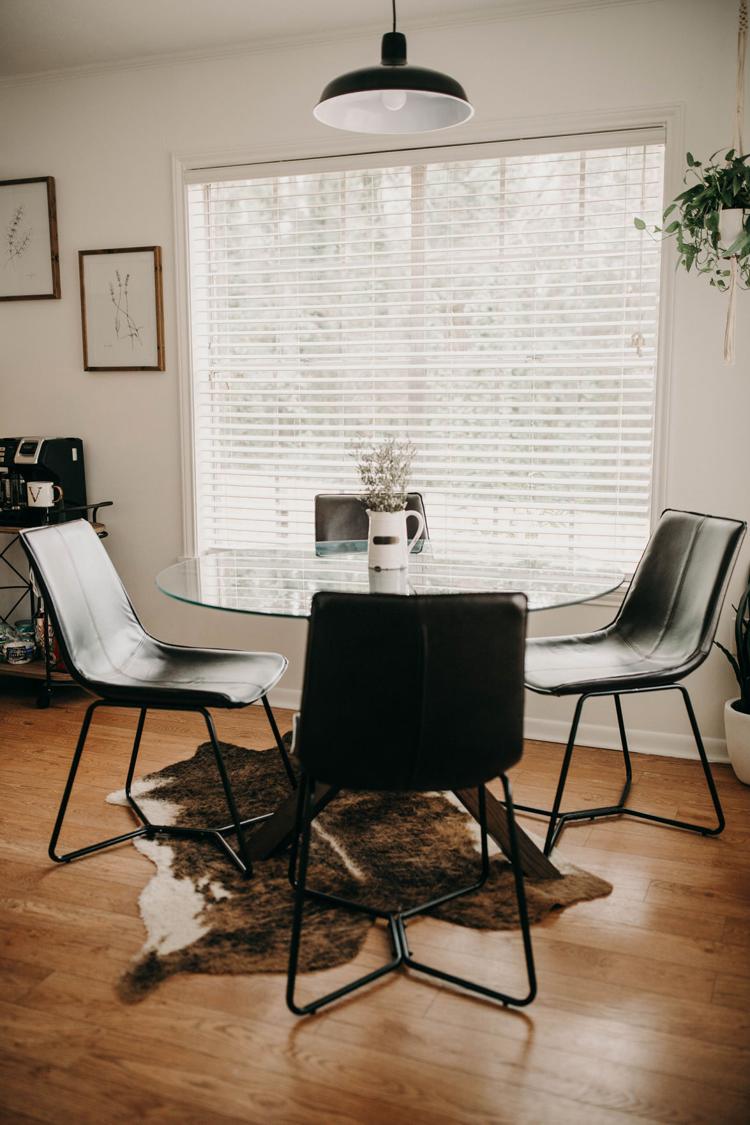 The home features a multi-toned brick exterior that is well complemented by a cream-colored covered front porch and matching shutters. The interior of the three-bedroom home continues this simple and practical feel but with a mix of mid-century modern.
"We tried to keep it neutral for the most part but have pops of varying blue, orange and gold tones. I love the look of a neutral home that isn't too overwhelming but has splashes of color to keep it fun," she said.
The living room is a tranquil space with windows on either side to provide a glow that opens the area up. Leslie said she and Coy love to travel and would enjoy living in Colorado because of the scenic mountain landscape. Being a photographer, she said it would be a beautiful backdrop for her photos. She brought a bit of that feel into her home by decorating with accents of greenery and wood. The contrast of the dark, treated wood and the painted white brick fireplace and surrounding walls follow the popular minimalistic home-decorating trend.
"The mountain painting in our living room is my favorite. … Pinterest is my go-to and definitely gave me the most inspiration on how I wanted our home to look," she said.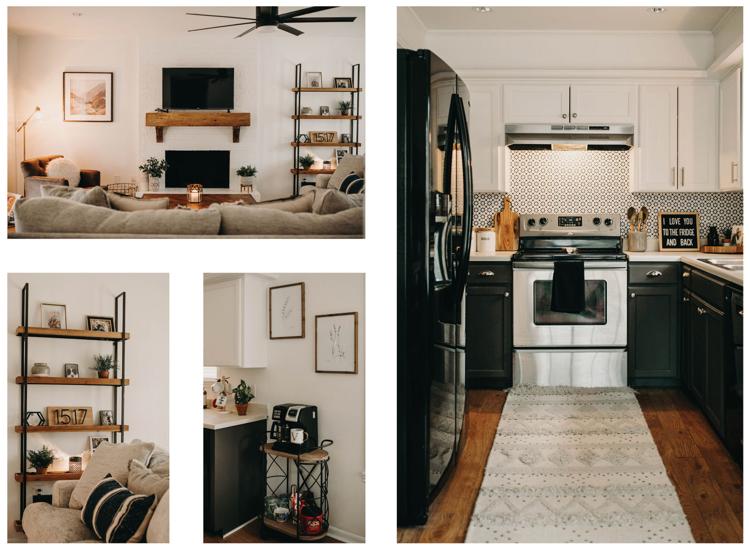 Their kitchen continues the monochromatic style from the rest of the home, featuring neutral tones of black, white and silver with a bit of modern flair.
"One of my favorite things in our home is the faux cow skin rug. It's the perfect fit for our little breakfast nook/dining area. I also love our kitchen 'peel and stick' backsplash we scored from Etsy. It was affordable and an easy way to transform our kitchen," she said.
The three-bedroom home is just enough space for the couple's first home, so that friends and family who live out of town can always stop in for a visit and enjoy the inviting space that the VanDykes have created.
"Coy and I love to entertain, have our friends over for dinner and play board games. We also enjoy relaxing, reading and cooking together. We love our home because we put a lot of time and love into making it our own, and we look forward to all of the fun times and ahead and memories to be made there," Leslie said.