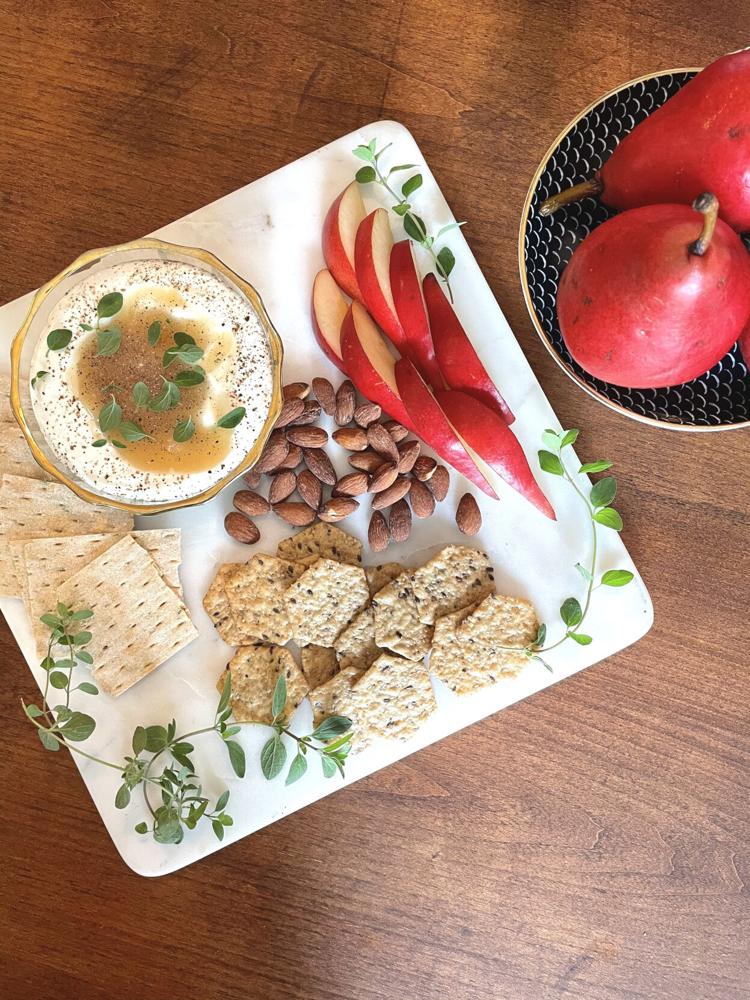 The holidays are a busy time filled with a million family gatherings and parties to go to. So, here's a super quick and easy party dip to whip up that everyone will love. It's the perfect combination of sweet and savory.
Here's what you need:
Feta cheese — 8 oz
Goat cheese — 4 oz
Raw thick honey — 1 tbsp plus more to drizzle on top
Cracked black pepper
Fresh oregano or thyme
Here's what you do:
In a food processor, add the cheeses and honey. Pulse until smooth. This takes 2-3 minutes. Remove and place in a bowl. Drizzle with a lot more raw honey. Finish off with cracked black pepper and fresh oregano or thyme.
Serve with sliced pears and your favorite crackers. I like to use Rosemary & Sea Salt Wasa Thins.
Note: This recipe is meant for very thick, raw honey. If you use regular store-bought thin honey, the dip will be very runny. Use local if you can. The Angelina County Farmers Market carries great local honey.
Bon Appetit!
Nicole