"The foolish man seeks happiness in the distance, the wise grows it under his feet." — American poet James Oppenheim
Dolli and Steven Geyerman crossed mountains and plains in search of the perfect place, but when they found Nacogdoches, they instead found a home they could perfect. They began by opening Olde Towne Restaurant and General Store, a grocery, deli and bakery-style store. They then opened Dolli's Diner, a mom-and-pop-style diner, and Dolli's dream.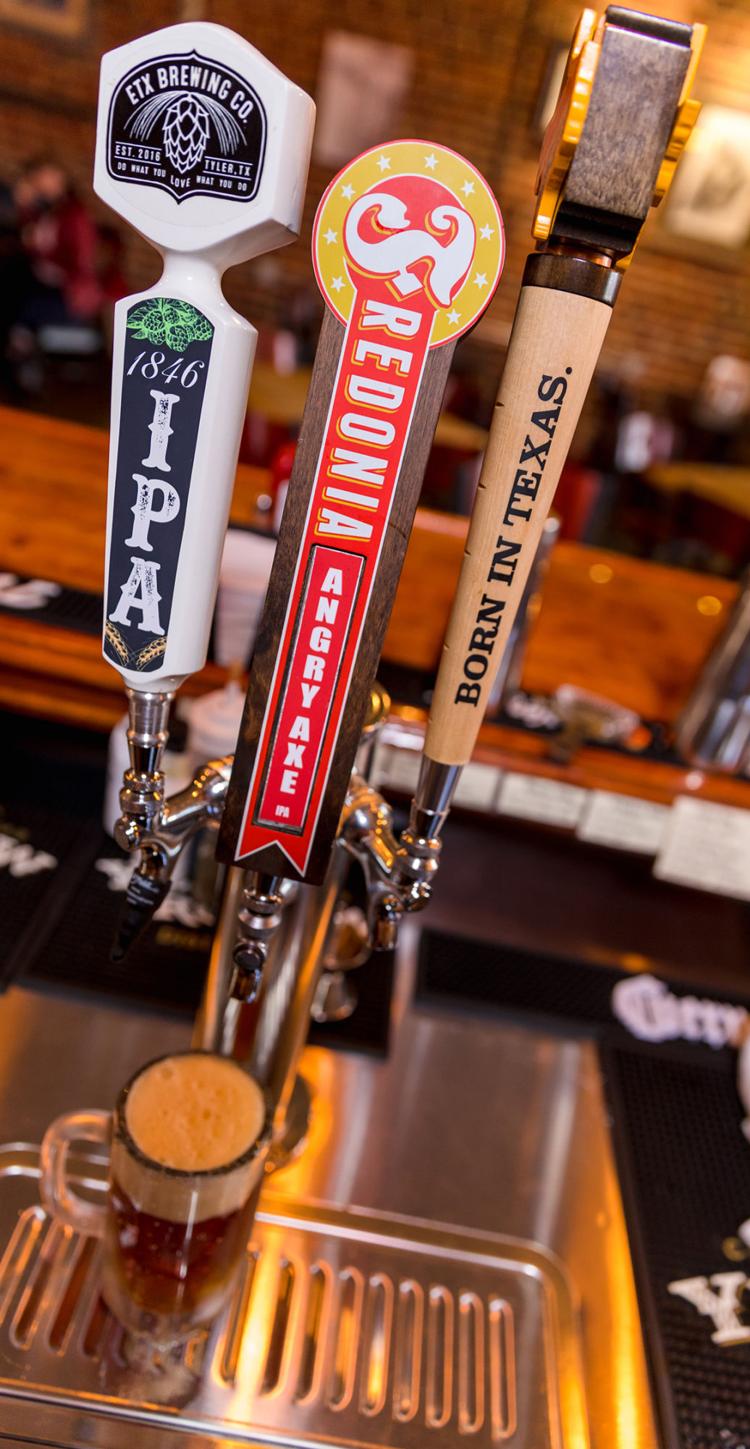 They have now opened Cowboy Jack's Saloon, a sharp contrast to Dolli's Diner and Olde Towne with their spin on an old-time cowboy bar featuring a high-quality lunch and dinner menu.
"The space is just incredible, we've always loved the location and the space," Dolli said. "We never really thought about being a bar owner, it wasn't something we really dreamed about ... but when the opportunity came we both felt like, once again, it was a need to fill within the community."
Walking down Nacogdoches' Main Street, it's difficult to miss the saloon-style Cowboy Jack's sign hanging over the eave of the bar's entrance.
The distinctive style of the bar reflects both of its owners; beautiful mismatched wood tables and rickety chairs fill the open floor space, and the walls are lined with one-of-a-kind photographs and paintings. Among the remarkable paintings is a large, nearly nude flapper with a blue flower over one breast that commands attention without diminishing the business's class.
"It's rustic, it's old Western, it's homey and comfortable for the both of us," Dolli said. "You can wear your old boots in, you'll see someone all dressed up come in or someone who just finished tending their fields. It's a combination of people."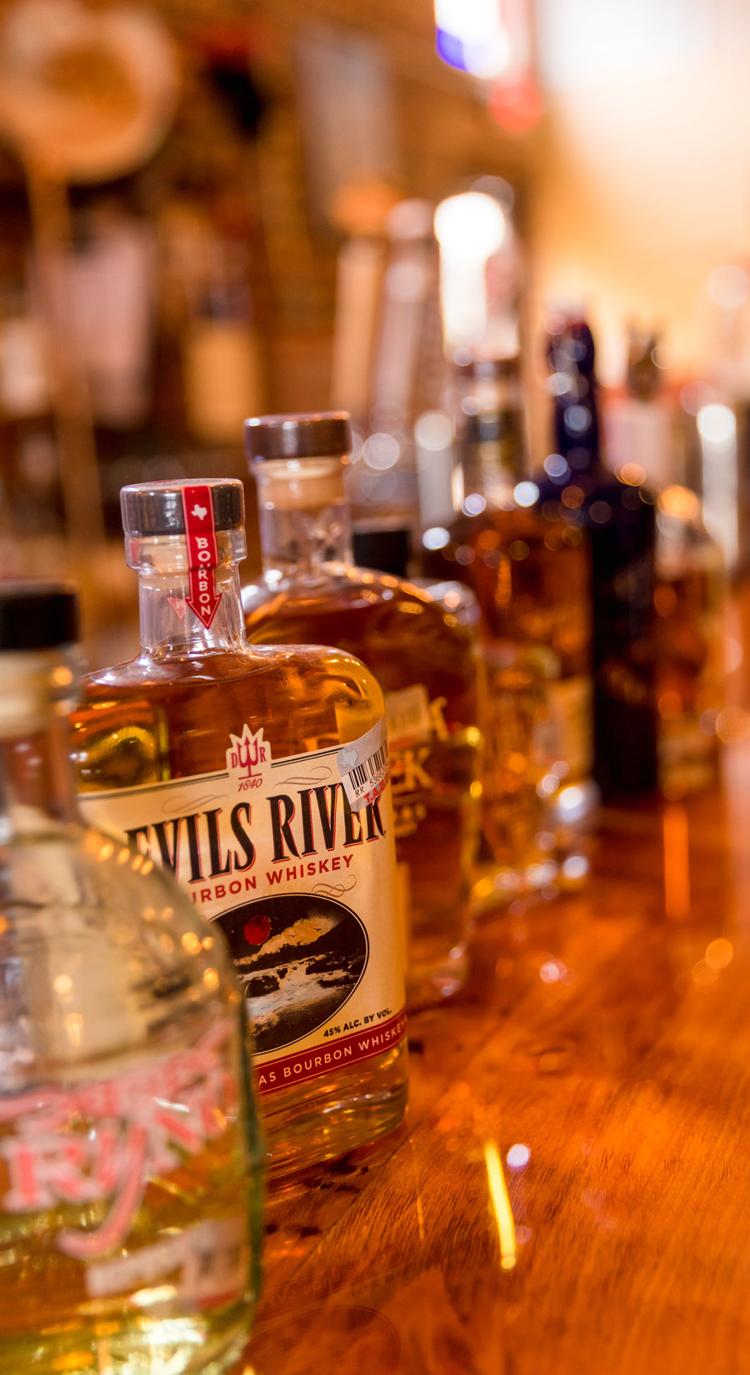 They focus on providing a "unique to Deep East Texas" vibe in everything they offer. From the aesthetic, to the beverages, to the menu ... they're recreating what they've found since moving to the area.
"The beer and wine and liquor are kind of odd," Dolli said. "I wouldn't have thought that'd be odd to Texas people. We're not even from Texas and we support Texas."
Everything behind the bar is purchased from local or Texas brewers. Instead of the typical Bud Light, Michelob Ultra and other standard taps they have beers from the Fredonia Brewery. Instead of Jack Daniels, they have spirits from the Front Porch Distillery.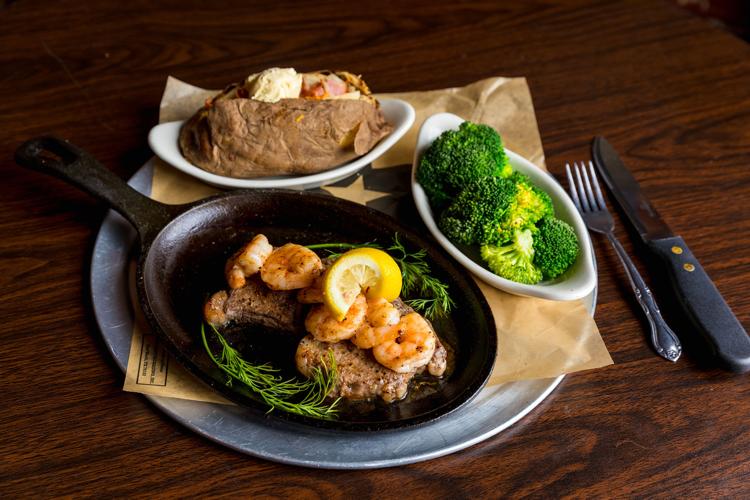 "Our job is to find those incredible things," Steven said. "To find something that is as good or better than what you're used to."
And they're willing to work with customers to find the drink that fits their needs. While holding the criteria of entirely local, they've managed to build a repertoire of tastes and signatures so customers don't have to sacrifice their cravings to what is available. Their bartenders are well versed in determining what a customer is looking for and offering the best possible option.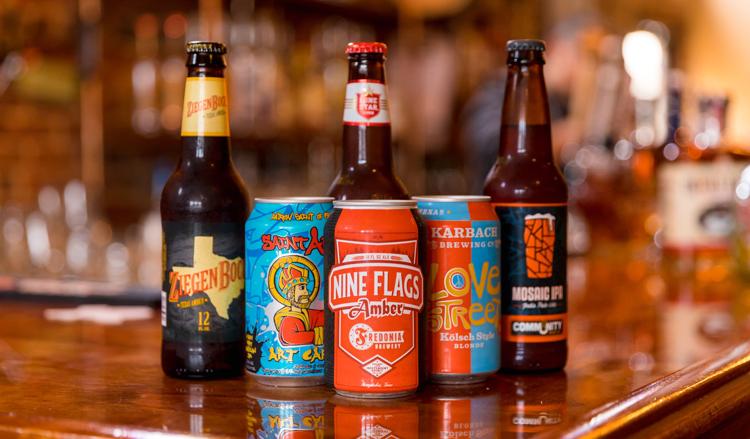 "We just pour Texas," Steven said. "Texas beer, Texas wine, Texas spirits. We cross over the border into Mexico because the Texas-Mexico border has been so fluid for years that it's OK. … we don't import… Texas first."
Their lunch and dinner menus reflect the same mindset. The food is familiar — catfish, steak, burgers and fries. But all have an alternative spin, whether it's in the taste of their pickles, the cut of meat, or the origin of ingredients.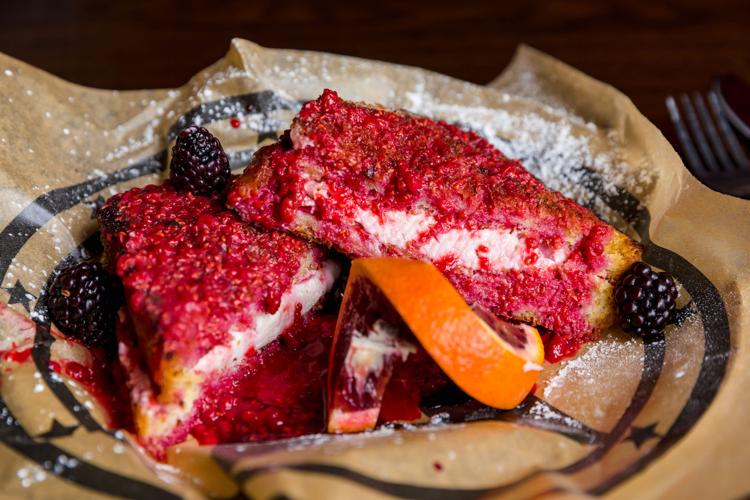 "How would they serve it on the open range?" Steven asked. "How can we make it rustic, how can we make it look like it's a chuckwagon, cowboy meal."
"We don't use a lot of plates, everything is what you'd eat at a campfire," Dolli said.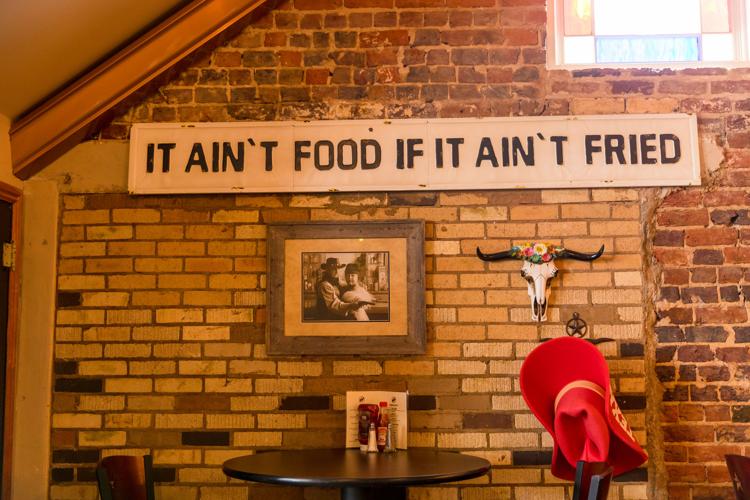 While the plates and cutlery certainly express this, the food screams it from the first bite. None of the flavors would have seemed at odds with a nighttime meal prepared at a campfire. The steak was simply seasoned with the perfect ratio of salt and pepper — nothing else.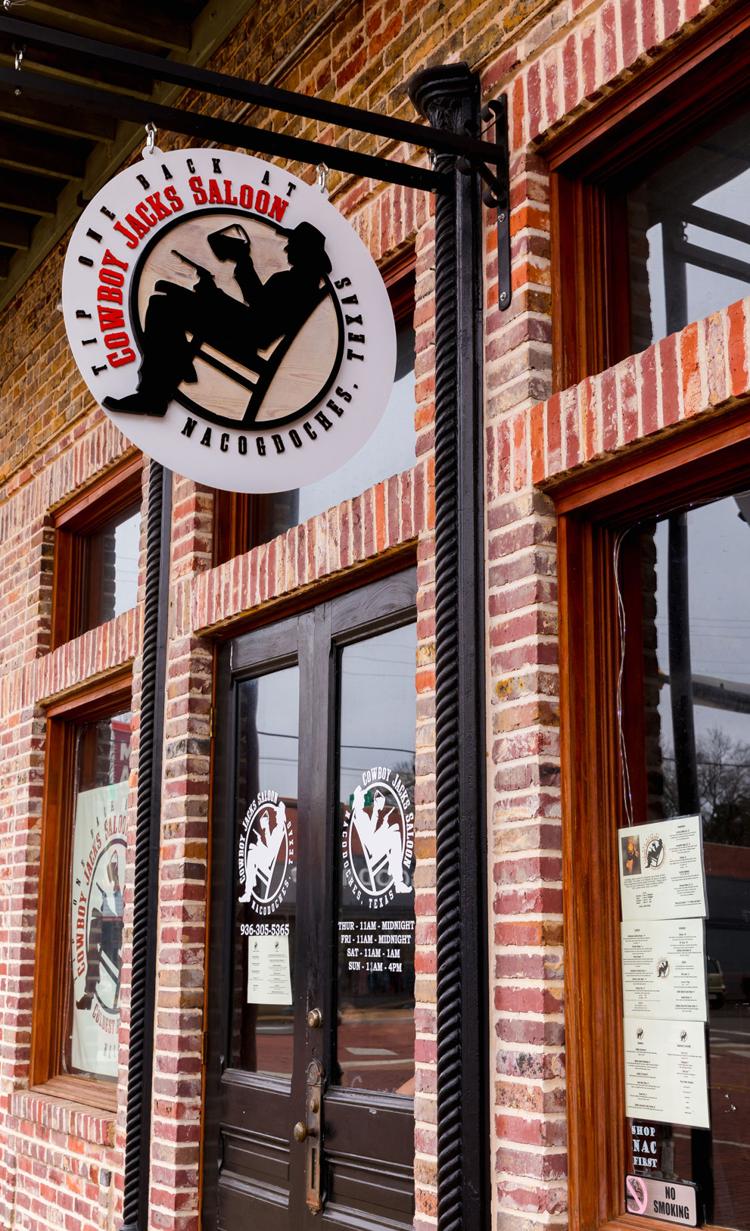 "This is the only place in the entire world where you have the crossover of the old South and the Wild West," Steven said. "It is completely unique to East Texas ... this is a great crossover of so much history and culture, and especially with Nacogdoches being the genesis of the Texas Revolution and of the independent mentality in Texas."