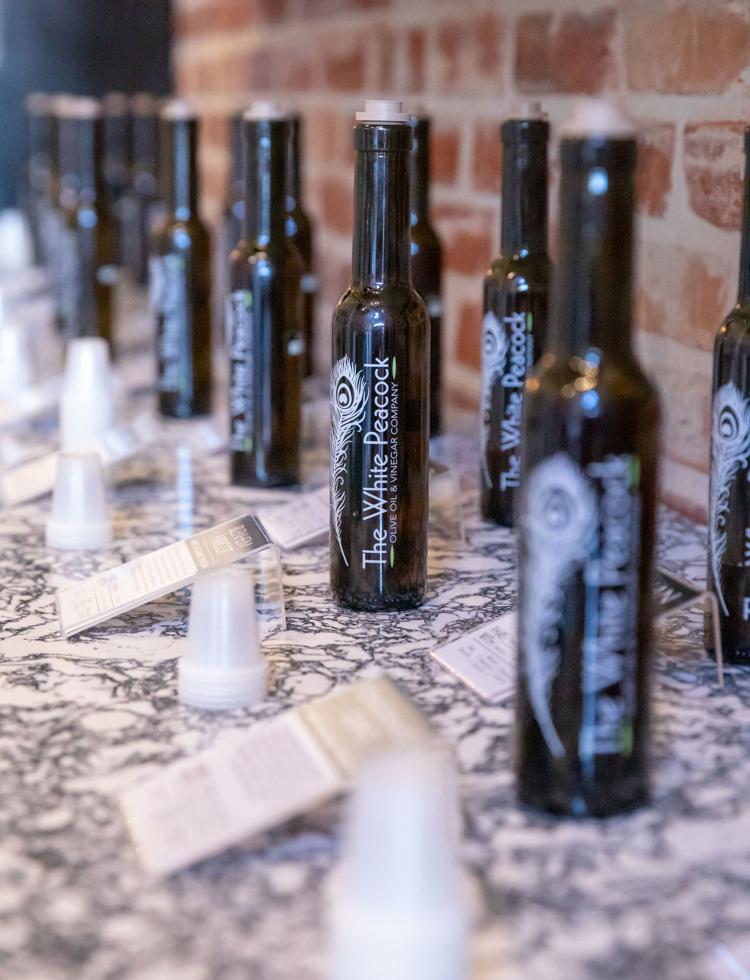 Downtown Lufkin's newest boutique is serving up specialty foods that will make your mouth water. The White Peacock Olive Oil & Vinegar Company opened its doors for the first time during Lufkin's Bistro on Oct. 5.
Inside the former Abram's Department Store are shelves lined with exotic cuisine from around the world: spices, mustards, beef jerky, Bourbon barrel-aged maple syrup and maple sugar pearls, summer sausage, toffee, truffles and other delightful delicacies.
"The majority of stuff in the shop is all-natural. I have some vegan stuff and some that's certified Kosher. It's all small-batch stuff, so it's something people really put their heart and soul into," said Rebecca West, shop owner and lifelong Lufkin resident.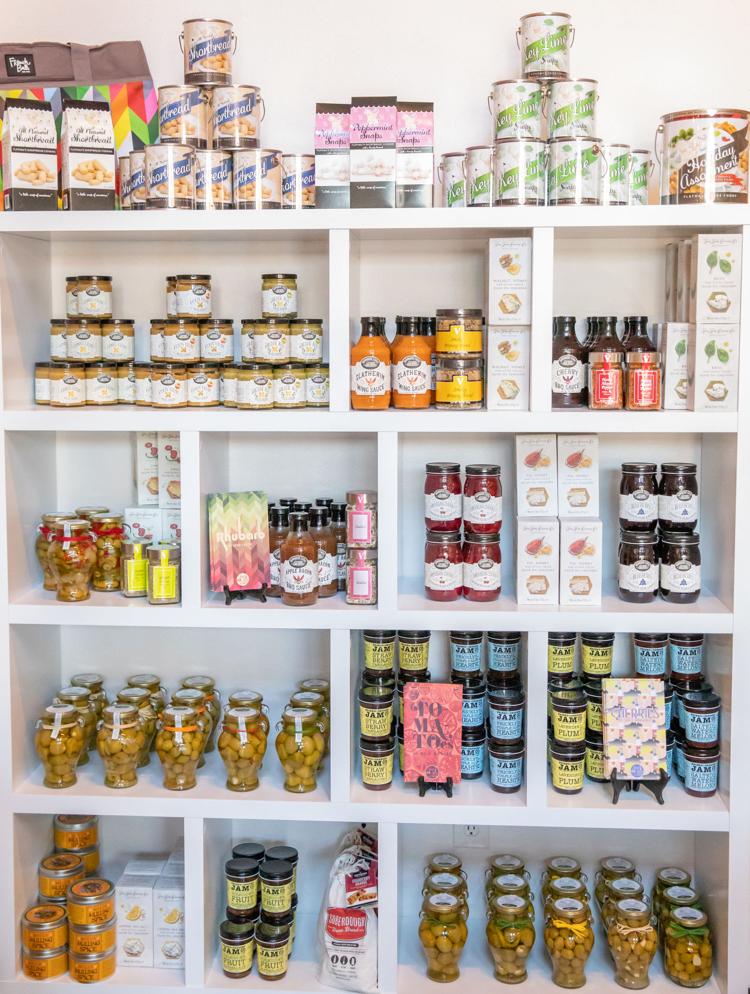 There's also a stylish collection of kitchenware, short stack cookbooks featuring specific ingredients, such as chickpeas or avocados, and a line of brightly patterned melamine products.
But it's the specialized olive oils and vinegar that West is most excited about introducing to Angelina County. The wall behind the checkout counter is lined with stainless steel vats, called fustis, containing a variety of premium, fused and infused olive oils in an assortment of flavors such as butter, garlic, herbs de provence, dill, lemon and orange. She also carries authentic dark and white balsamic vinegars from Italy. Customers are allowed, and even encouraged, to sample the oils and vinegars before buying.
West emphasized that everything in her shop is made with the highest quality ingredients to make the most palatable food possible. And she would know. West said she sampled each of them before adding them to the list of what to sell.
"These are products that we've used for many years. We were familiar with the products. We knew the quality of them," West said. "We've been going to market and tasting some of these. I've been reading reviews and seeing what else there is and trying it out. It's been a big trial and error, but I've been extremely lucky to find some of the stuff I did."
West's olive oil supplier, Veronica Foods, provides 75 to 80 percent of all olive oil and vinegar sold to specialty stores in America. They've been in business for more than 100 years, harvesting olives across the globe.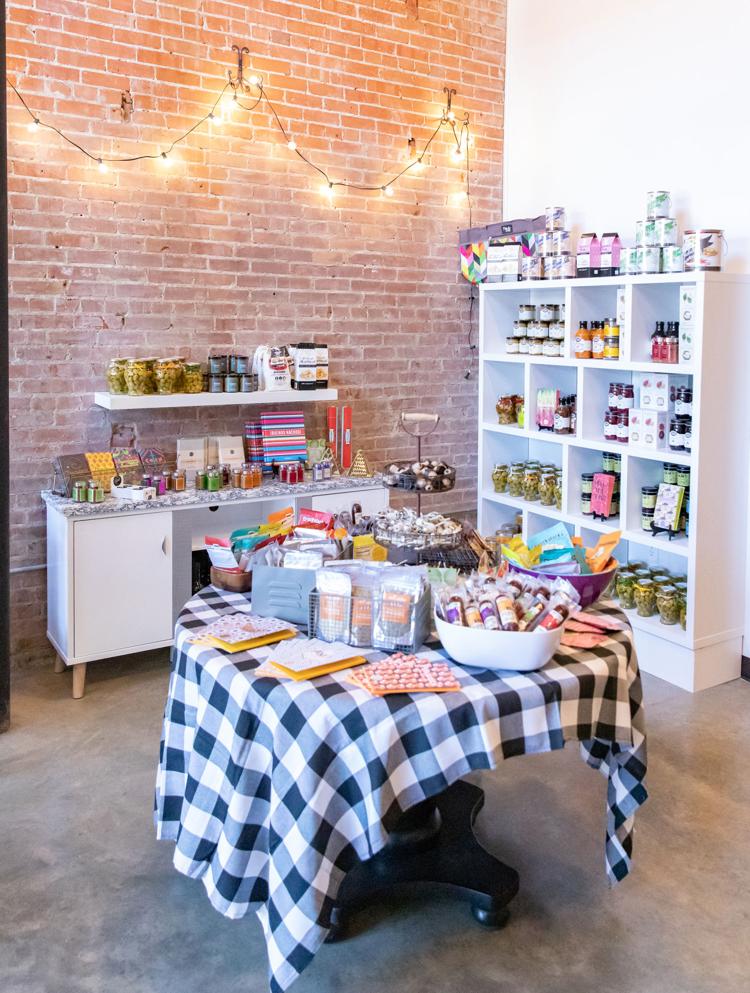 "Olive oil has a short shelf life. The way they do it, it's all done in smaller batches. It's not sitting on a shelf for a couple of years. If you look at the expiration date at olive oils that you can get at some larger stores, it has an expiration date of years out. Olive oil does not last for years. It lasts about six months. You should replenish your olive oil every six months, if not sooner."
Polyphenols are naturally occurring micronutrients found in olive oil that boast numerous health benefits, even offering protection against the development of cancers, cardiovascular disease, osteoporosis, dementia and diabetes.
The fresher the olives, the higher the level of polyphenols, West said. Light, heat, time and cooking can degrade the nutrients.
"When you see a clear bottle of olive oil, all that light is taking all those polyphenols out. The goal is to have something at the highest polyphenol count starting out, so that as you use it, as you cook with it, you're getting the benefits of it, and it's not degrading down to zero."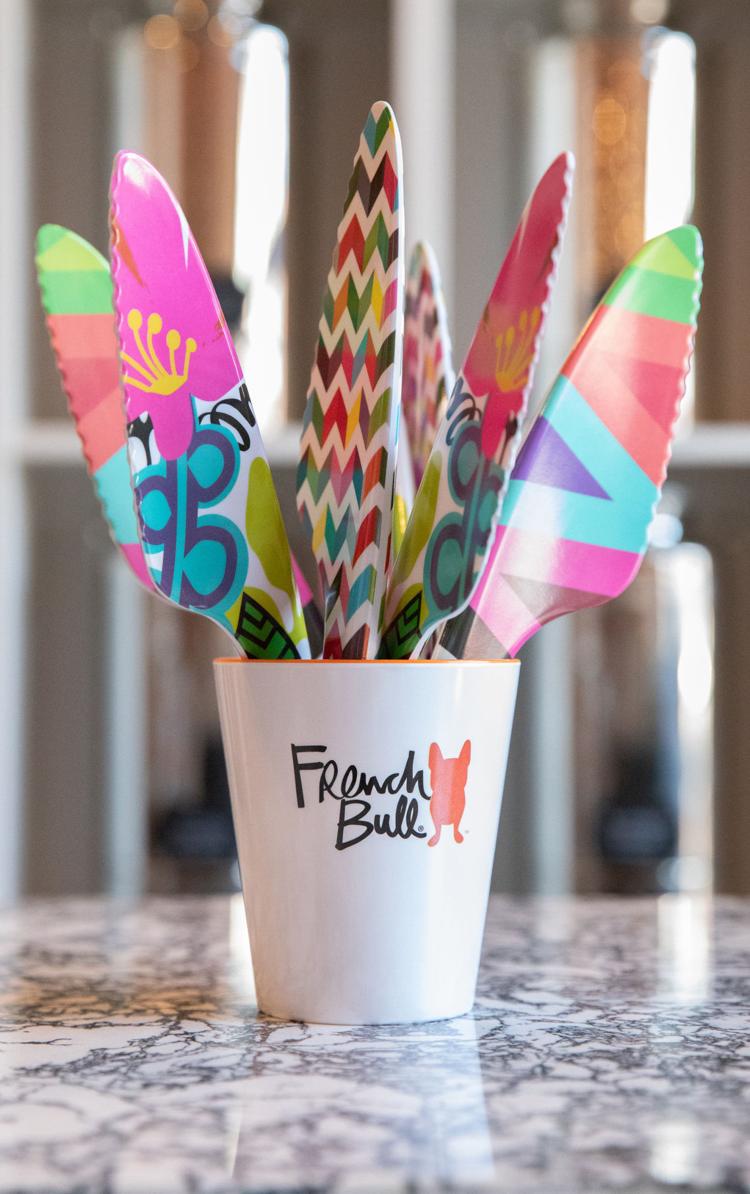 West's mother, Mary Jane, was the brainchild behind the new business after years of shopping at the family's favorite specialty foods store in Ruidoso, New Mexico.
"Mom said, 'I had an idea.' And she told me this, and it was like a light bulb kind of flicked on. It just made sense."
West said she has three passions in life: food, animals and her community.
A longtime advocate and friend of the Ellen Trout Zoo, West said she was looking for the perfect moniker when a friend suggested naming it after a Lufkin icon — the white peacock.
"It's exotic, it's rare. It's not something you see every day. Which is what I'm hoping my products will be. Something that people go downtown and say, 'Oh, I've never seen this before,' or 'I've never tasted something like this.'"
Through her new business venture, the lifelong Lufkin resident also found a way to honor the city she loves.
"I'm bringing together a bunch of directors of nonprofits in Lufkin and I'm going to have them taste the oils and vinegars and choose one that will represent their nonprofit. From then on out, anybody who buys, say the butter olive oil, 10 percent of that purchase will go to that specific nonprofit," West said. "It's a great way for people to inadvertently support the community, it makes people feel good and I want to give back to the community, as well."
The White Peacock is at 112 S. First St. and online at whitepeacockoliveoil.com.