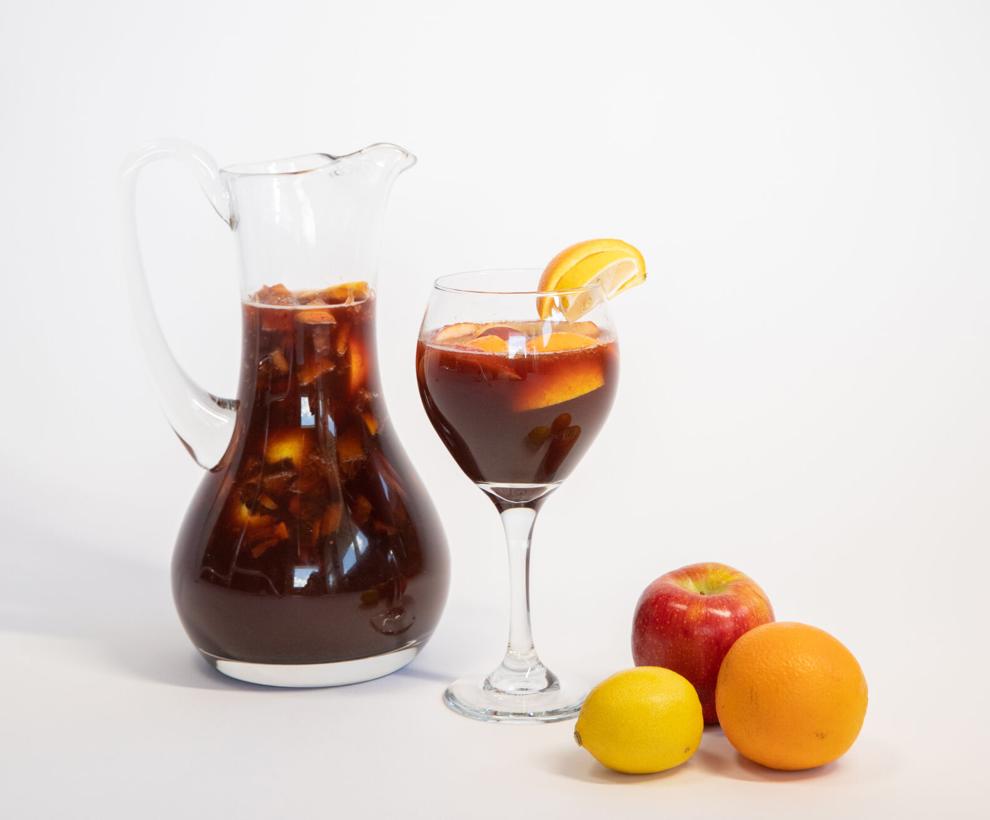 3 oranges
3 lemons
¼ cup of brown sugar
½ cup orange juice
1 bottle of dry red wine
1½ ounce brandy
2 peaches, peeled and sliced
1 apple, sliced thin
1 cinnamon stick
* club soda
A glass of "Red, Red Wine" is always fabulous, but in the heat of summer, an iced variation is a must. Grab some fruit, a bottle of red wine, and let's rock and roll.
Zest 1 orange and 1 lemon, making sure to not get the bitter white pith of the fruit. Put zest in a medium bowl, then juice the zested fruit along with 1 more orange and lemon. Add brown sugar and orange juice. Stir until sugar is dissolved. Set aside.
Slice the remaining orange and lemon, leaving the peel on. Pour full bottle of wine into a pitcher and add brandy, peach slices, apple slices, orange and lemon slices, and cinnamon stick. Add the juice sugar mixture. Give a good stir and serve with ice or let marinate in the refrigerator for a couple hours to let the flavors really marry together.
* If you like a light, fizzy sangria, add club soda when serving.