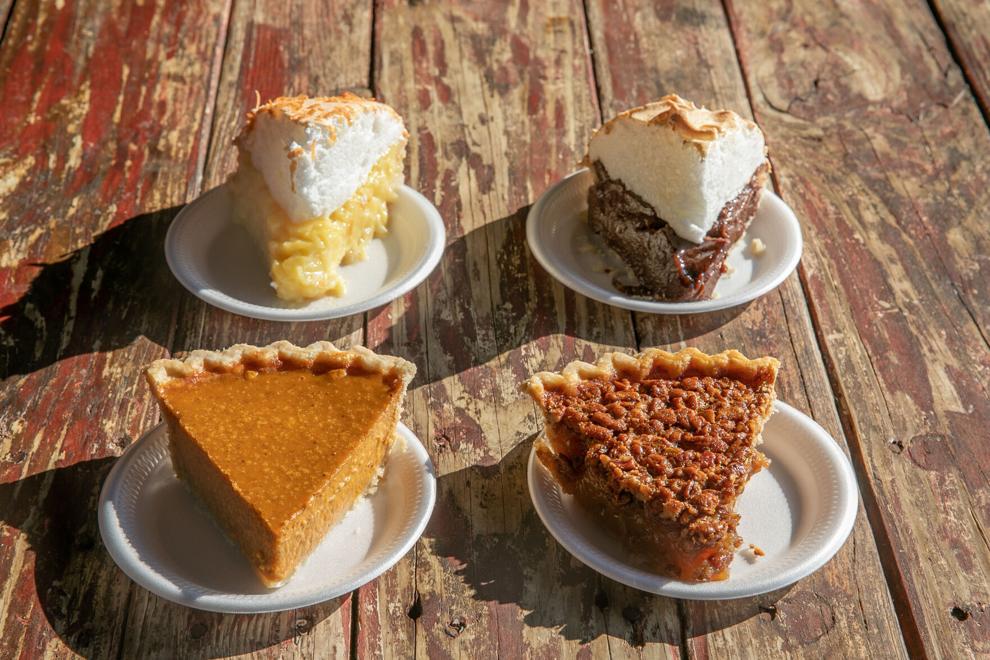 Cut my pie into four pieces, I don't think I could eat eight.
— Yogi Berra.
Pie. It's a Southern staple. It's perfect for any occasion. It's the foolproof dessert to share with friends and loved ones or can easily be appreciated alone.
Nestled among the historic buildings of Old Town Palestine is a small shop filled with these delicious delicacies. Oxbow Bakery opened its doors in 2009 and has been serving up these scrumptious slices of perfection ever since. The bakers, mother and son duo Becky and David Wolfe, have spent the last decade creating plates of pure happiness.
Their mouthwatering pie menu consists of 14 different flavors: Buttermilk, Pecan Praline Cream, Coconut Meringue, Chocolate Pecan, Pecan, Lemon Icebox, Chocolate Icebox, Banana Blueberry, Cherry Cream Cheese and Cherry. They also seasonally prepare Strawberry, Pineapple Cream and Pumpkin Pie. You can purchase pies whole or by the slice. Either way, you can't go wrong. I will note, one slice will leave you wanting more.
Oxbow Bakery, housed in a former mule barn, resembles a general store and oozes with charm. Customers walking in are greeted with a smile, a "Hey y'all!" and the rich aroma of freshly baked pies as they walk through the front door. The shop is filled with fun finds and antiques such as unique coffee and teas, glass-bottled sodas, candles, spices and, of course, Oxbow caps, T-shirts and coffee cups. The warm-toned wood walls are covered with vintage signs and decor.
People travel near and far to enjoy their offerings. Patrons have traveled from as far away as California and Georgia just for a coveted slice of Oxbow pie. They regularly have customers drive hours from parts of Arkansas, Louisiana and Texas. Locals also flock to the location. On any given Friday morning, you'll find a group of ladies who meet weekly for "Friday Pie Day."
The Pie Gods will certainly be shining down on you when you partake in a piece of Oxbow pie perfection. Oxbow Bakery is open from 10 a.m. to 3 p.m. Thursday-Saturday or until they sell out, which is typically the case, so plan on arriving early. You can visit them at 215 E. Crawford St. in Palestine or oxbowpies.com.
As far as Yogi Berra and his thoughts on cutting pie — he clearly never had the opportunity to have an Oxbow pie.