Beneath the soft glow of a giant neon green cactus sits one of Lufkin's favorite Tex-Mex restaurants, Café del Rio. Out front, you'll find giant metal art like a multicolored cat and her kittens, a bobblehead dog and his pups, old mining carts and even the mariachi band from the restaurant's original location on South First Street. Walk through the large wooden doors (or, if you prefer, the smaller door "para los niños") and you're immediately transported a world away.
"We just wanted something to be festive. I think junk on the walls and hanging makes it look like fun," said Letty Vargas, regional supervisor and former general manager of Café del Rio for the past 24 years. "It's a dance, it's a ride here. It's pretty cool. There's always something new."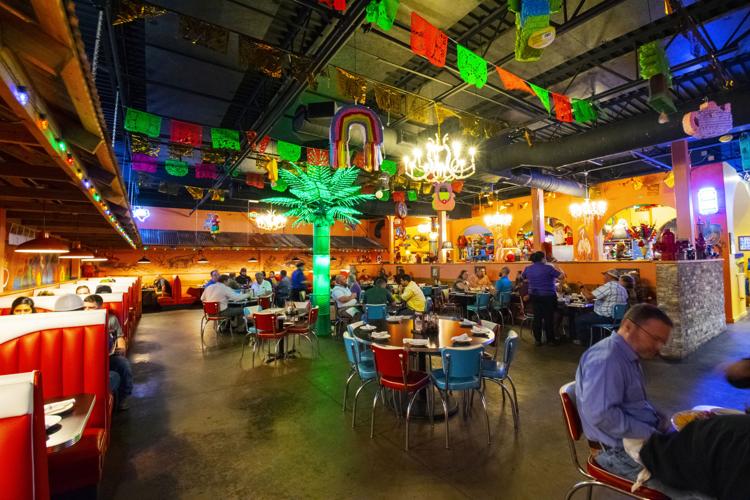 Inside, customers are greeted with terracotta orange, purple and yellow walls, exquisite chandeliers, large lit-up palm trees, paintings of Mexican markets, and tin overhangs along the walls — you name it, Café del Rio's got it. Their fun, eclectic vibe helps create the laid-back atmosphere they were going for.
"It's all played down. It's all, you know, thrown together so people can enjoy it," Vargas said.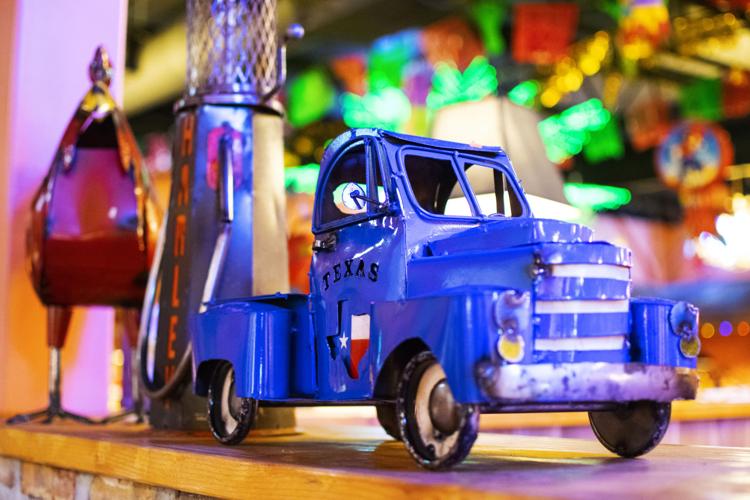 The casual dining experience, friendly waitstaff and extensive menu is enough to keep many customers coming back for more.
"I think they come because they know it's fast, it's something that doesn't have to take forever. You're just comfortable walking in the front door. It's not uptight. We want people to know that we're here for everybody, and it's not anything you have to dress up. People come in here in their swimsuits on the weekends, coming through (from) the lake. Our parking lot is big enough. I mean you see boats, you see campers, you see everything lined up on the side," Vargas said.
After 24 years of Café del Rio being located on South First Street, Vargas said it was time to find a bigger location. They relocated in 2017.
"Our building was old. We were outgrowing ourselves, and we knew it," Vargas said.
Two years later, they have more than doubled their traffic just by being next to the loop on the U.S. Highway 69 south exit. Whereas the old location could fit around 325 hungry customers, the new location can seat 600-plus and is often filled to capacity. Besides its loyal customer base, Del Rio's employees also are dedicated to the establishment.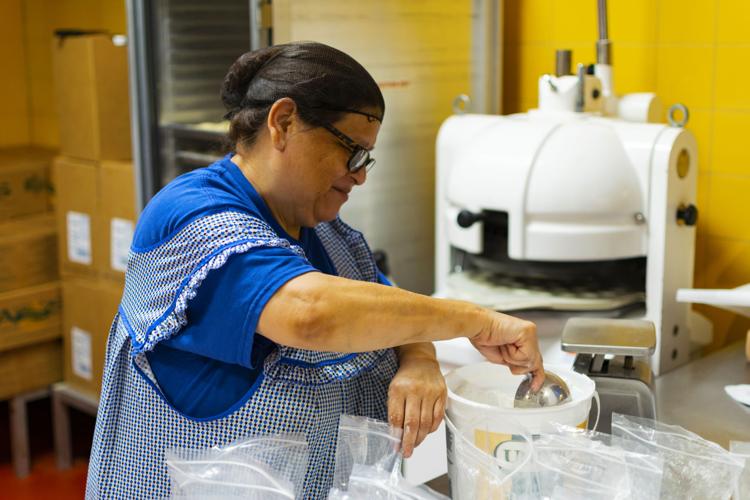 "We have like 120-130 employees at this store, and I'm gonna tell you about 80-85 of them have been here at least 10 years or more. We have a strong holding," Vargas said.
When building the new space, it was important to the restaurant's owner that children enjoyed their dining experience as much as the adults. One unique feature that Del Rio brings to Lufkin is the small working train right outside.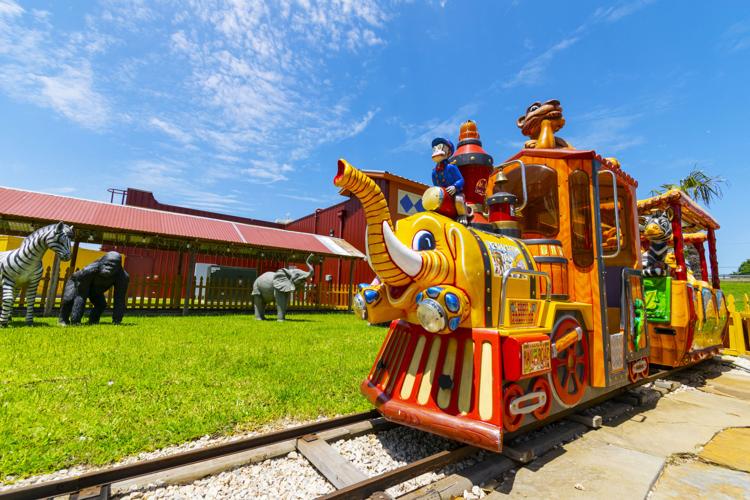 "We try to make it kid-friendly. (The train) is $2 a ticket, and the time is longer on it now. During holidays — Memorial Day, Labor Day, Fourth of July — those days we let them ride for free if they're coming through here to eat," Vargas said.
"The Safari Train" is detailed with a cheerful yellow elephant at the front, a zebra, a lion and its cub and a chimpanzee flashing a lantern on the caboose. The tracks circle around even more freestanding animal statues, including a hippo with its mouth opened wide.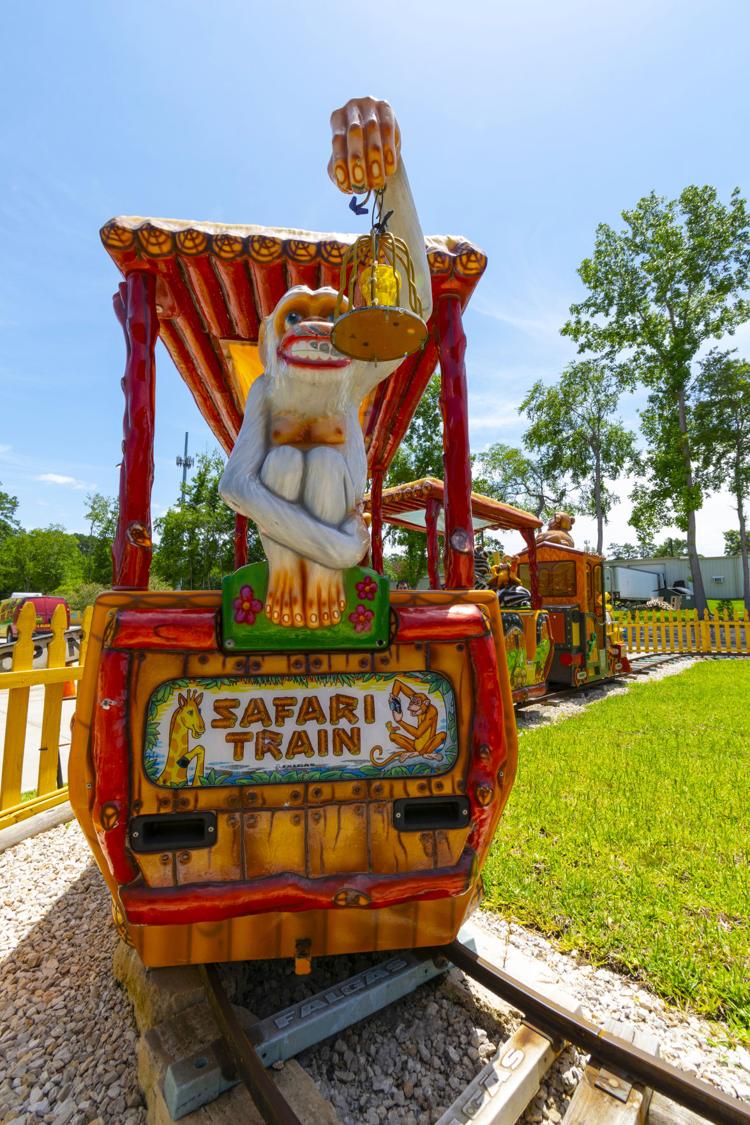 "Nobody has a train in Lufkin, so we had to do something. My boss (Don Davis) loves carnival stuff. He just wanted to do something different. He's got an airplane that goes up and down. It's in the plans to put it out there."
A gift shop at the center of the restaurant offers small toys, salsa bowls, soccer balls and piñatas of all kinds, but their best-selling item is the large bottles of vanilla extract. It's inexpensive and imported straight from Mexico, Vargas said. Also popular is the colorful variety of Mexican-style clothing, neatly embroidered with flowers, lace and other traditional patterns. Customers can enjoy the convenience of ordering and picking up to-go orders in the gift shop as well.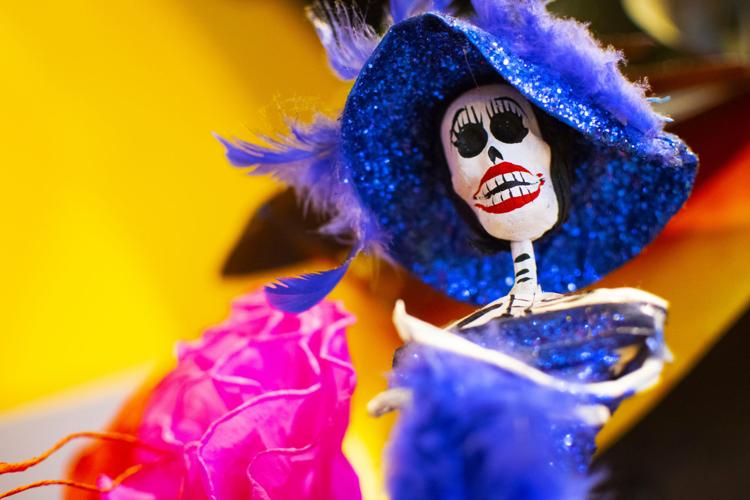 A consistent winner in the annual Best of Lufkin awards by The Lufkin Daily News readers, Café del Rio won first place in Mexican food, nachos, quesadillas, queso, salsa, fajitas, margaritas, waitstaff and bartender in 2019. They also received runner-up for tamales and fast service.
The restaurant takes pride in their delicious, fresh, homemade food.
"It's not something you pop out of a box. We shred, we dice everything, we trim — everything," Vargas said with a smile. "We do the homemade tortillas, we do ice cream and we do butter and honey on the tables."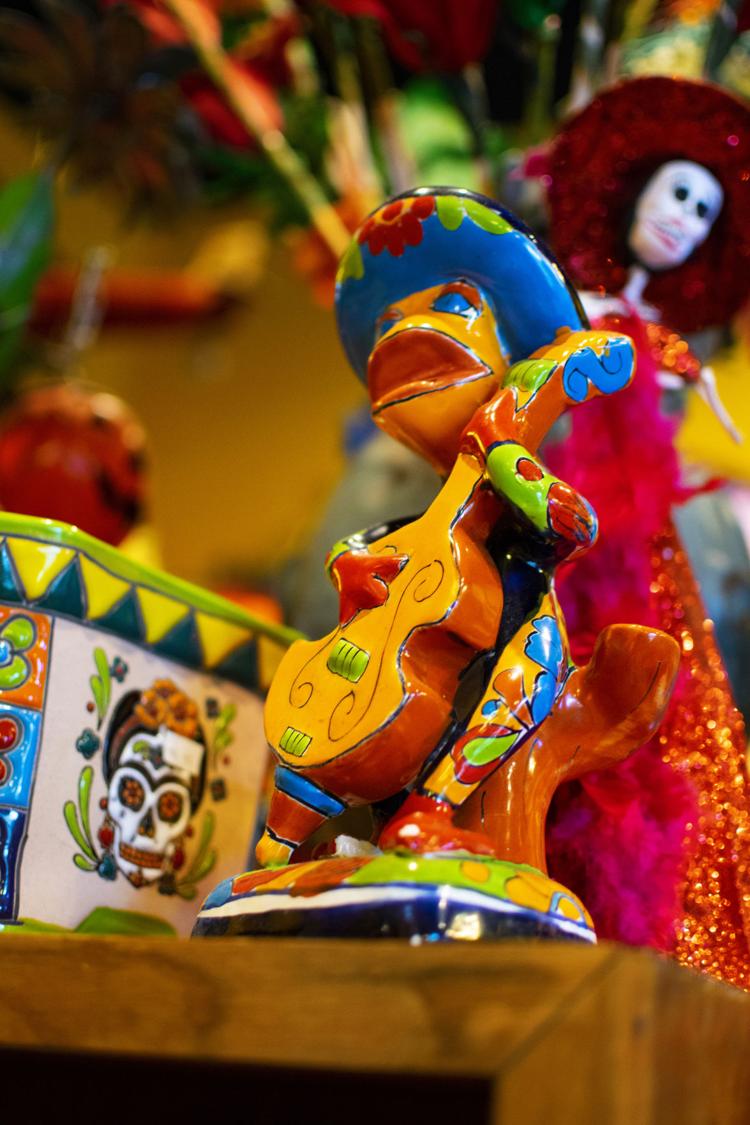 A well-established local fan favorite for the past quarter-century, Café del Rio will remain a fixture in Lufkin.
"There's so much that everybody brings to the table. I know where we are, I know what business that we do and we're up there. We're blessed."