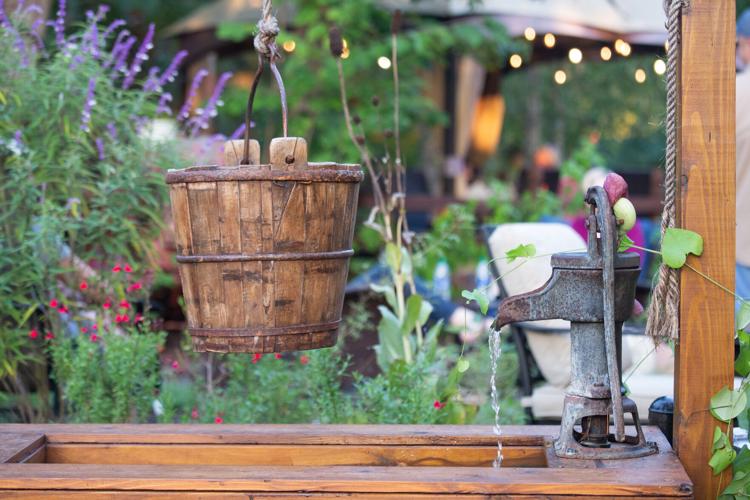 More than three years after debuting in the piney woods, the East Texas winery known as Naca Valley Vineyard has adapted to the times.
Offerings at the family-owned business reflect the skills and personalities of its owners. Among a recently added outdoor pavilion, water features and gravel footpaths lies a butterfly garden, a project of co-owner Chelsea Mouton.
"Her background is in horticulture; it's a true butterfly garden," says Naca Valley co-owner and Chelsea's mother-in-law, Wanda Mouton.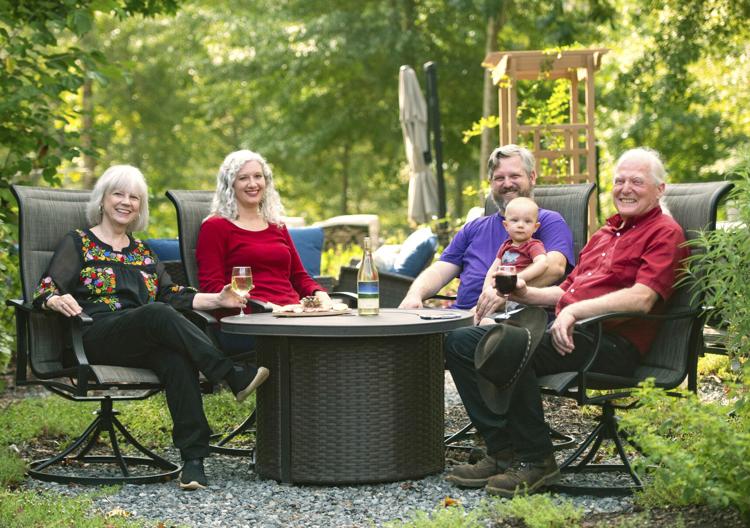 A retired SFA professor, Wanda and husband Buzz over the years visited wineries all over the world, taking notes on the wine experience and vineyard management. Their business today includes Buzz and Wanda, son Scott, wife Chelsea and now their 1-year-old, Jules.
When their venture was in the planning stages, Wanda had been adamant that the location and products reflect Deep East Texas — no fake Tuscan look or Bordeaux imitations. Thus, Naca Valley was branded with a rustic, pioneer style that Wanda describes as "modest, but quality."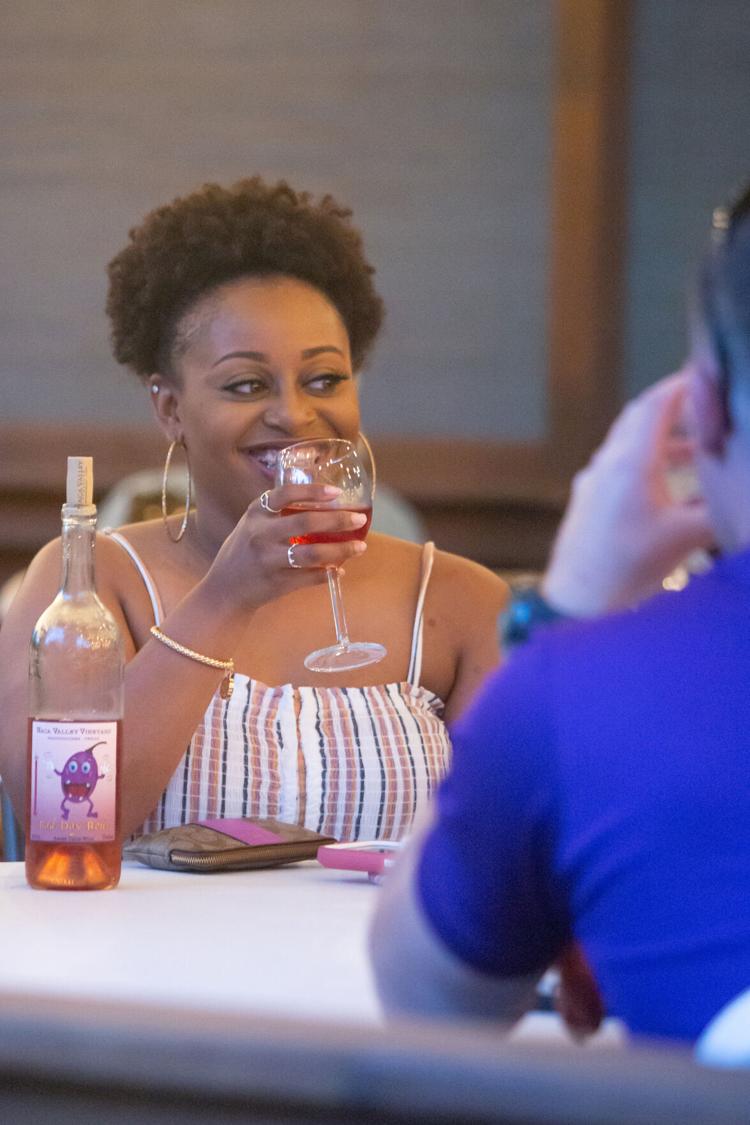 Located about six miles outside of Loop 224 on FM 1878, Naca Valley in recent years established itself as a tranquil location for private events. Most recently, it re-opened to the public as a dinner destination featuring the mobile eatery Andy's Cookery and Catering, another family-owned business.
The addition of the winery's outdoor areas, trails and seating pre-dated the pandemic, the family says, but have come in handy as a way to provide visitors with a comfortable but safe experience. The 65-acre property serves as a Harvest Host, one of a network of wineries, farms, breweries, museums and other attractions that invite self-contained RVers to visit and stay overnight. Future plans include guest cabins, extensive hiking trails and a gazebo.
At the core of the business is the wine, bestsellers such as Bad Day Rose and a seasonal blueberry wine. All are crafted onsite by Naca Valley vintner Earl "Buzz" Mouton.
Buzz was a teenager who'd just moved to Nacogdoches when he discovered dewberries growing wild and decided to try his hand at winemaking. Since Google didn't exist in 1971, he misjudged how much space to leave inside the fermenter, information that — unfortunately for him — turned out to be pretty vital. The resulting explosion of purple liquid in his mother's dining room was the beginning of a new hobby that he began tweaking right after he finished repainting the room.
Almost five decades later, Buzz has collected enough awards — including from the Texas Wine and Grape Growers Association and Houston Livestock Show and Rodeo — to laugh at his early mistake. And a longtime hobby has turned into a second career. Winemaking is both an art and a science, he says, relying on details such as fermentation temperatures and yeast selection.
"There are so many variables involved," he said.
One thing is certain: You don't have to be an expert to enjoy wine.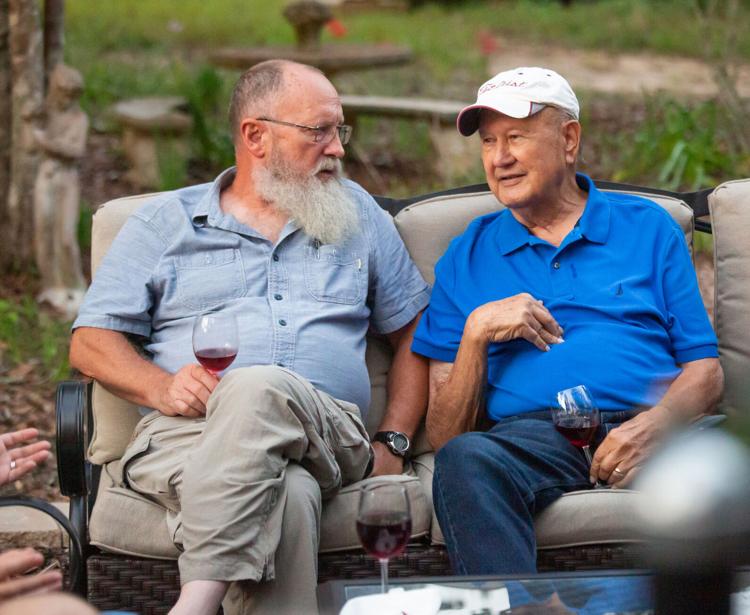 Even if experts and everyone else says you should like something, wine is always a matter of taste, Chelsea said.
"People usually start off with sweeter wines," she says, "then their tastes move toward drier.
Depending on the season, Naca Valley offers between eight and 12 wines at any one time. Products are shipped all over Texas, and wines also are available in Nacogdoches at Liquor Mart, Continental Liquor and South Street Liquor, in Longview at Heritage Wine and Spirits and in Palestine at Capital Gains Liquor.