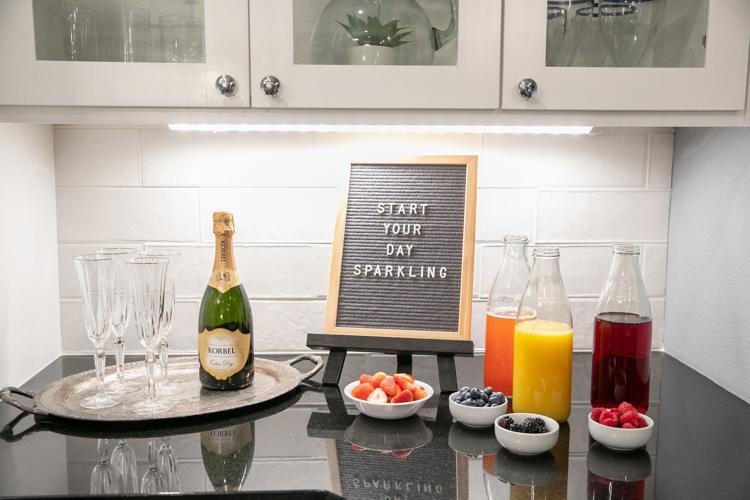 What to do with all that leftover sparkling wine or Champagne from New Year's Eve? Invite your friends over the next day for mimosas, of course.
Mimosas can be made with more than just orange juice, which means you can take your New Year's Day brunch to the next level by setting up a mimosa bar with plenty of options.
Here's what you need:
• Chilled Champagne*
• Orange juice
• Cranberry juice
• Pineapple juice (you can also try peach nectar or pureé, mango juice, watermelon juice, pomegranate juice or strawberry purée)
• Sliced strawberries
• Blueberries
• Raspberries (mix it up with blackberries, fresh herbs like mint, basil or rosemary sprigs, orange slices, pineapple wedges or kiwi rounds)
*For every 750 ml bottle of Champagne, you should get about 6-8 mimosas. For a party of 10 people where each guest will likely have two to three drinks, plan on 4 bottles of Champagne.
To make sure your mimosas aren't overly sweet, use the ratio of 1/3 juice to 2/3 Champagne, or about 2 ounces of juice per drink.