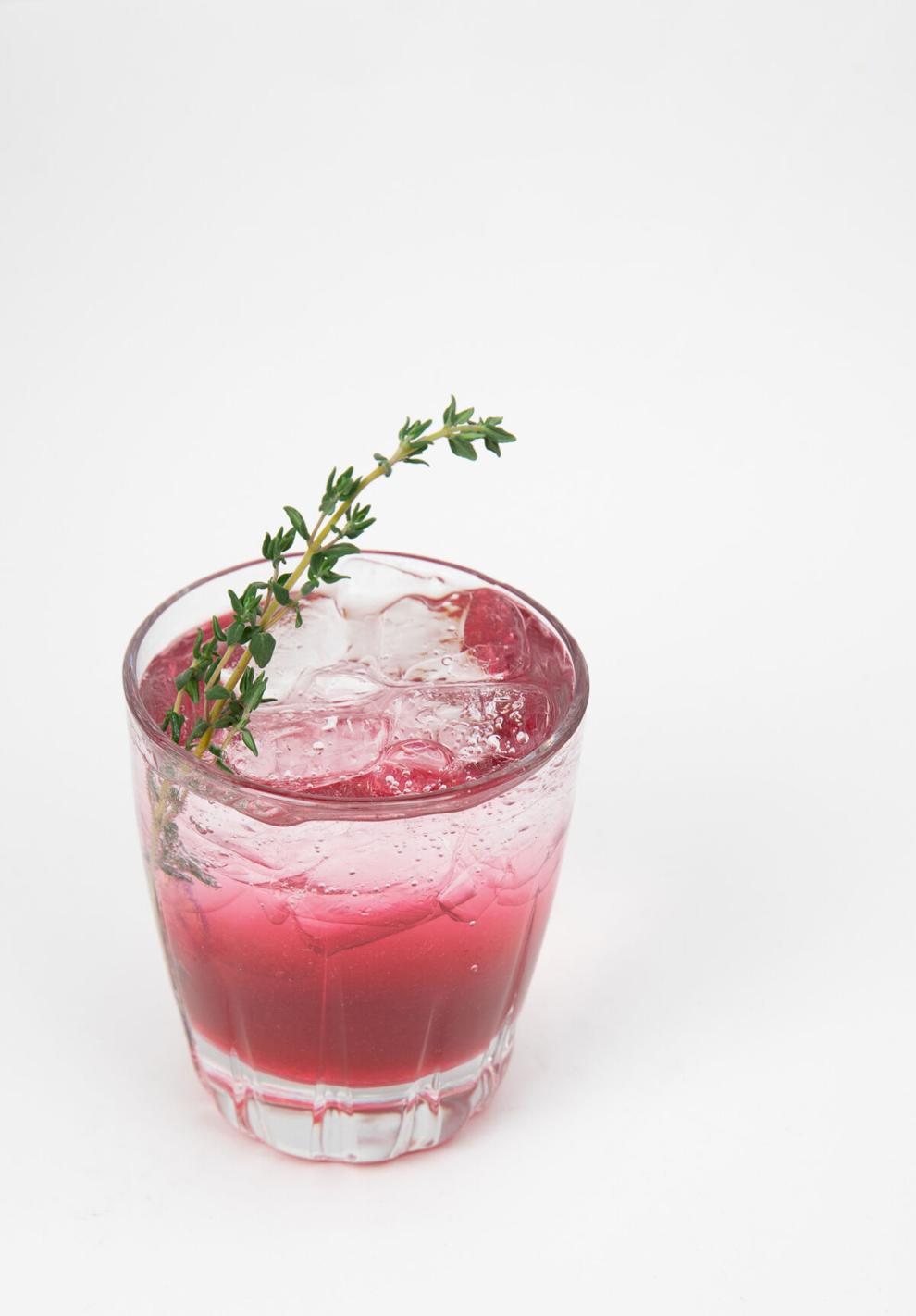 Ingredients:
2 pints blackberries, rinsed
½ cup sugar
1 cup water
4 ounces of Vodka
Seltzer, plain or flavored. I used plain seltzer
Fresh thyme sprigs
Directions:
Combine sugar, water and 2 pints of the blackberries in a small pot. Bring to a boil. Let simmer for 10 minutes. Remove from heat. Mash the blackberries. Strain and let cool.
Combine 4 ounces of vodka with 4 ounces of the blackberry syrup. Stir.
Fill glass with ice. Top with seltzer. Enjoy!
You will have syrup left to make additional drinks.
I used Vodka, but you could use Champagne, white wine or gin.