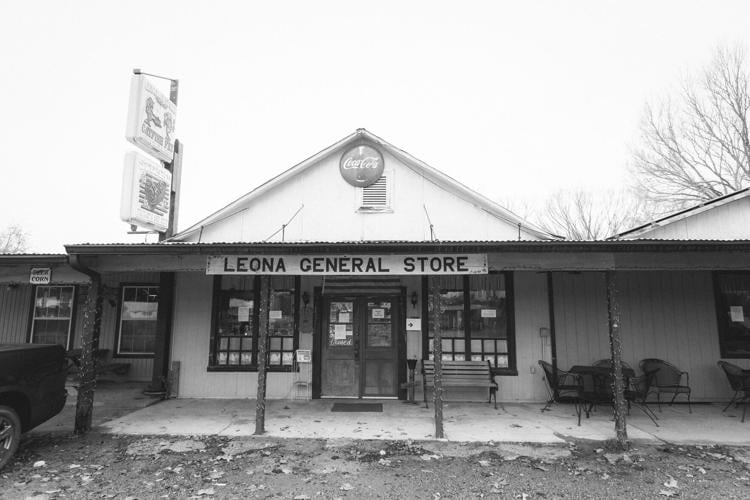 Leona is a short hour-and-a-half drive from our neck of the woods. The small town has a population of 182, with a post office, a cafe, a few churches and a general store.
But it's not just any general store — The Leona General Store specializes in steaks.
A few hours before the restaurant opens, a line begins to form. Awaiting patrons make new acquaintances and talk about all the things we Texans love to talk about: hometowns, distances driven to get there and other fun road trips.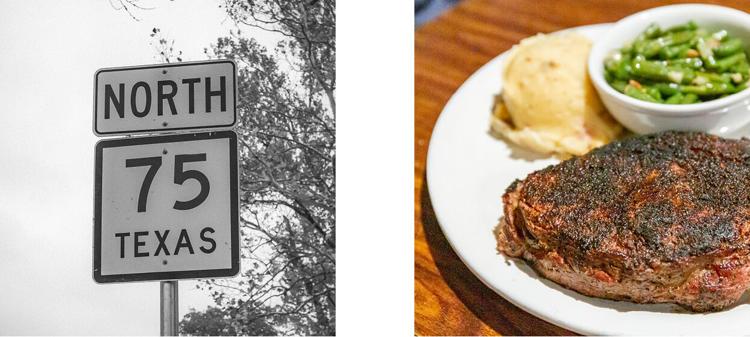 We were the third group of people to arrive and quickly claimed our spot in line. There were five or so other parties who quickly lined up behind us when I realized I had lost an earring. Half a dozen people quickly formed a search party to locate my lost accessory, which ended up having had fallen into my bag.
We learned we were sharing our wait with folks from Onalaska, Waxahachie, Huntsville, Montana and, believe it or not, Alaska. We talked about quality stretchy pants, fun bars and how we were going to have our steaks prepared.
Chatting with our new friends made the time fly by, and we were soon walking through the doors. We were instantly swept back to a simpler time and place. The restaurant still has the feel of an old mom-and-pop general store. The decor ranges from old cowboy hats hanging on the wall to vintage toys and sports memorabilia. It touts a dimly lit John Wayne room, a retro cafe room with vintage rodeo posters and photos and the main dining room, which is set up for family-style dining. It's truly a whimsical place, but the best thing is the whole place smells like steak.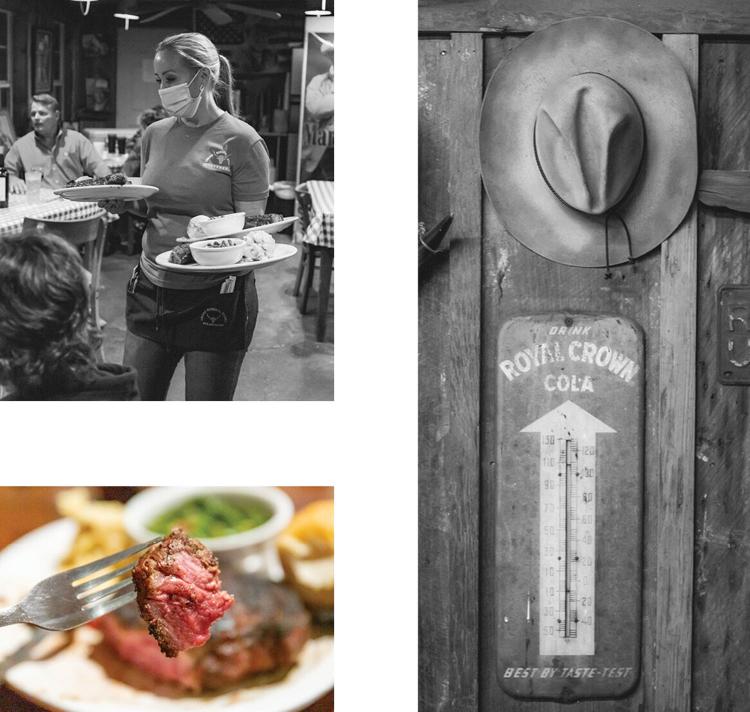 The friendly staff had everyone seated quickly. There are no menus. Your options are simple: chicken or steak, and if the later, what size and how do you want it cooked?
After ordering, we headed back to the grill to observe the grill masters in action. When asked who the best cook was, all fingers in the room pointed to Laura, the daughter of owners Jerry and Cynthia House. We learned that even Leona's mayor, Bubba Oden, cooks at The Leona General Store and has for more than 20 years.
We didn't have enough time to take in all the charm of the place before our meal was being served. But after that first bite, we instantly agreed with all of the hype surrounding this joint. The meat was grilled and seasoned to perfection — a delicate medium-rare rib-eye that melted in your mouth. The sides were noteworthy as well — cheesy mashed potatoes, green beans with bacon and dinner rolls. We paired it with a blended red wine that we brought, however, they offer sodas and iced tea.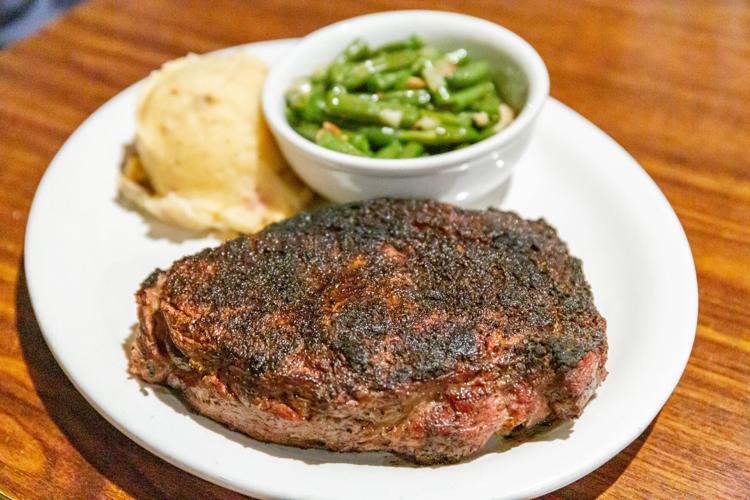 After inhaling our steak and sides, we were presented several dessert options — various cobblers, pies, banana pudding and brownies.
Our waitress Dorinda explained their famous "Oh Baby" dessert. She's the only employee who can tell the tale of this creation, according to her co-workers. She enthusiastically replayed the events leading up to the creation of the iconic brownie, ice cream and chocolate syrup dessert. We settled on a banana pudding to go, which later in the night, we throughly enjoyed.
The Leona General Store is well worth the beautiful drive through some of the most pristine national forest in East Texas. The people are friendly, the service is excellent and the food is top notch.