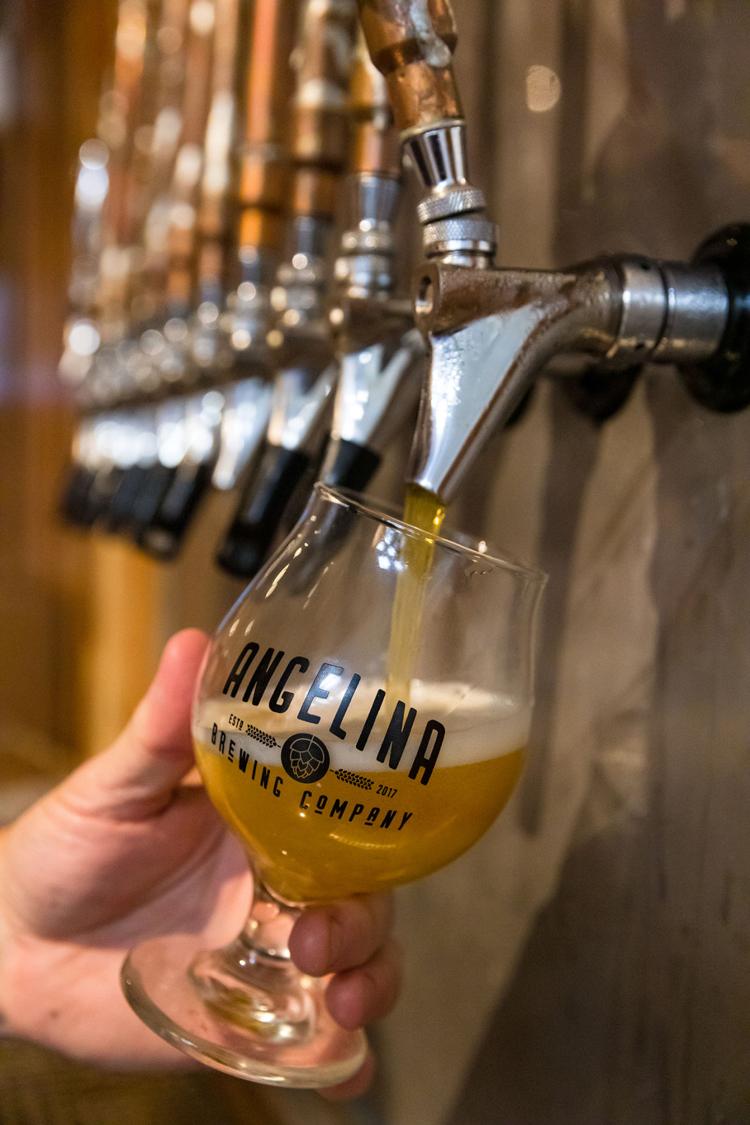 Great, quality brews in Deep East Texas are hard enough to find and only a few breweries have found real love from locals.
When the Angelina Brewing Company first mentioned they would be opening in late 2017 to early 2018, the business garnered a lot of interest from local brew fanatics. Months flew by, self-set deadlines passed and speculation grew as to whether the business would get a steady enough footing to open.
A little over a year from when owner Mark Hicks first mentioned the bar, Angelina Brewing Co. opened in early June — much to the gratification of those who waited months for a good, local craft beer.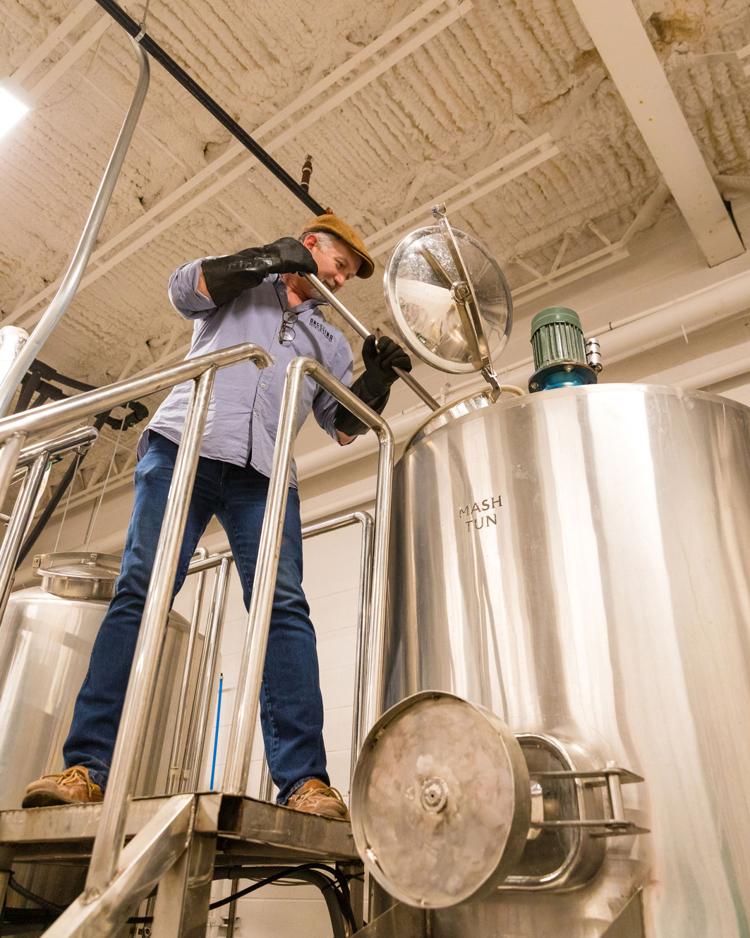 The large downtown building draws attention from passersby first because of the detailed stonework mural of Texas, large red brewery sign and wide, inviting front porch.
Inside, customers are first struck by the almost cabin-like aesthetic. Hicks used leftover wood from when Angelina Hardwoods transferred ownership to Overseas Hardwood Company. The Southern yellow pine — a soft, light, locally produced wood — makes up the brewery walls and bar.
"It's really great because we always try to do something unique in the building," Hicks said. "I'd say this wood was probably milled in the 1950s — but some of this wood is up to 80 years old."
The large rectangular room is comprised of an open dining space, a stage that can also hold tables if needed and, toward the back, the bar is fully stocked with 100% locally brewed beer.
Along the walls, the opposing colors of signs, text and even some tools bring attention to the rich texture of the wood. The light walls seemingly amplify the size of the brewery's dining quarters.
Brewmaster Trey Allen spent several months concocting recipes and perfecting his favorites techniques. His brewery makes up a large part of the Angelina Brewing Co. interior and is located at the back of the dining room. Customers can see the large stainless steel drums where fermentation processes continue to brew the next few hundred casks of beer.
Before allowing the brewery to open, Allen wanted to have at least 1,800 gallons ready with another 1,200 fermenting, he said.
"I'm familiar with how styles of beer should taste and a lot of it is through trial and error," Allen said. "In recent years, I have computer programs that help me develop that recipe based on what the styles could and should be. A lot of it is just through taste. If a beer sucks, I don't do that again, and you need to figure out what you need to change to make it better. That's the bottom line of it."
He said he's had a few recipes that he wouldn't sell to customers because they weren't up to his quality standards.
"There are beer failures, it happens," he said.
Earlier this year, he had a Belgian white on tap he was not impressed with, but by the grand opening, he had an entirely new brew to debut.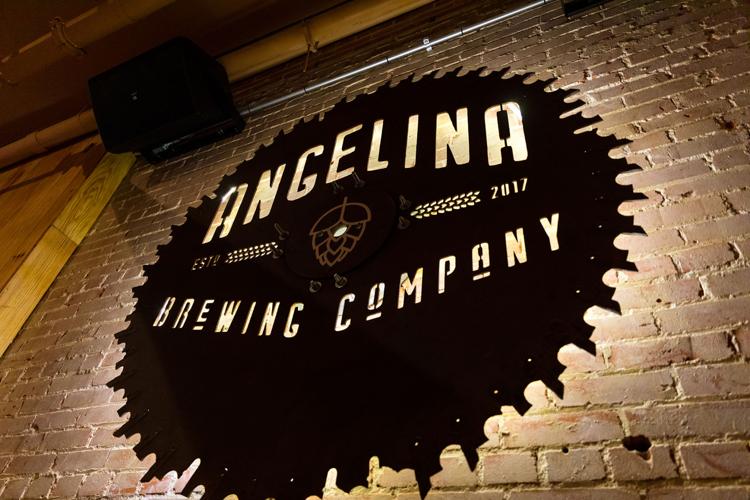 The brewery features several different styles of beers with wildly different tastes. Among those is the Hefeweisen draft, called Moonlight and Magnolias, which is a sweet, spring seasonal beer with a bigger emphasis on the malty flavors than the bitter hops. Another is the Shenanigans, a Belgian-style tripel, notable because of the high alcohol content while maintaining a fruity and spicy flavor profile.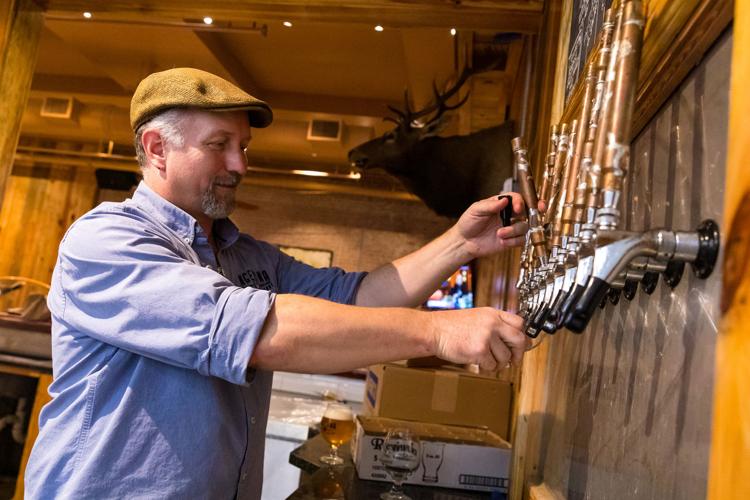 A crowd favorite during the grand opening on June 7 was the Redneck Amber Ale, an American amber ale-style that's super easy to down because of its smooth finish. The flavor profile is low, but every sip is refreshing.
But the brewery isn't just about beer. The true Texas menu was created by Doug Atkinson, the former executive chef at The Fredonia Hotel in Nacogdoches, and has enough options to keep real foodies excited about their next visit.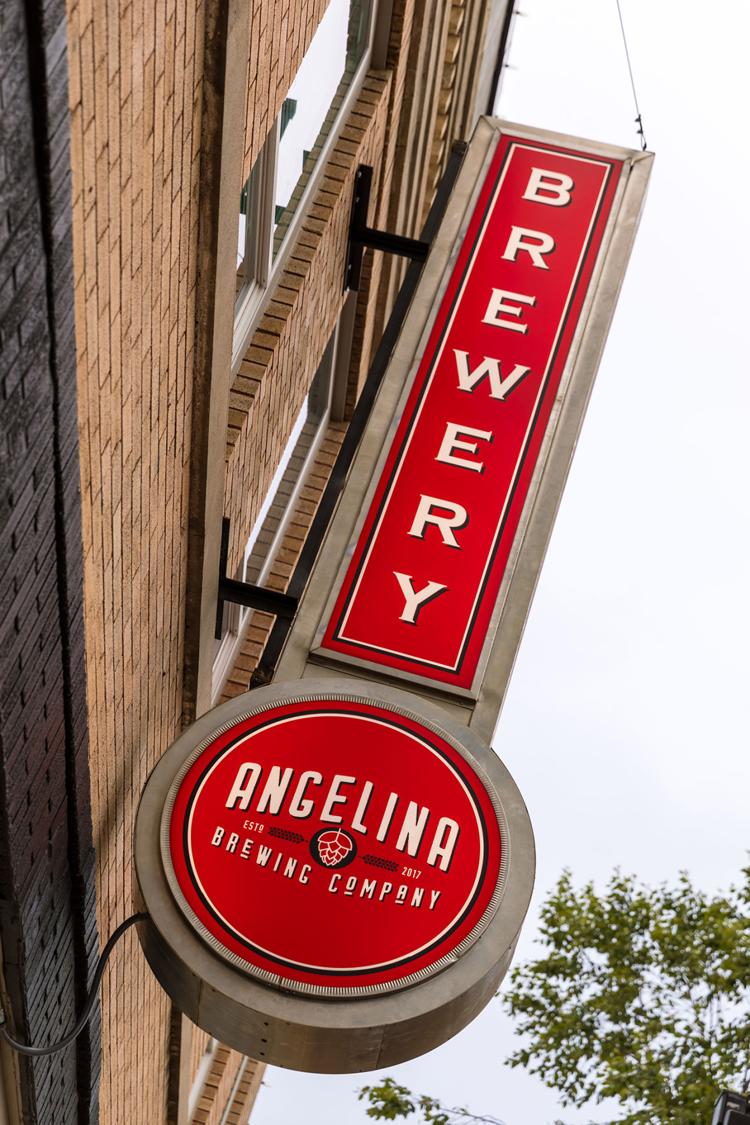 They offer basics like a 10-ounce ribeye and fries and the beer-battered fish and chips, however, each of the menu items adds something new and interesting to keep the meal unique to the brewery. While many may go in just for the beer, they would be remiss to forgo a meal to match their beer cravings.
Hicks hopes his new brewery brings in more than just beer lovers and foodies. He's going for a family-friendly atmosphere by offering a children's menu and live music. Angelina Brewing Co. is located in historic downtown Lufkin.