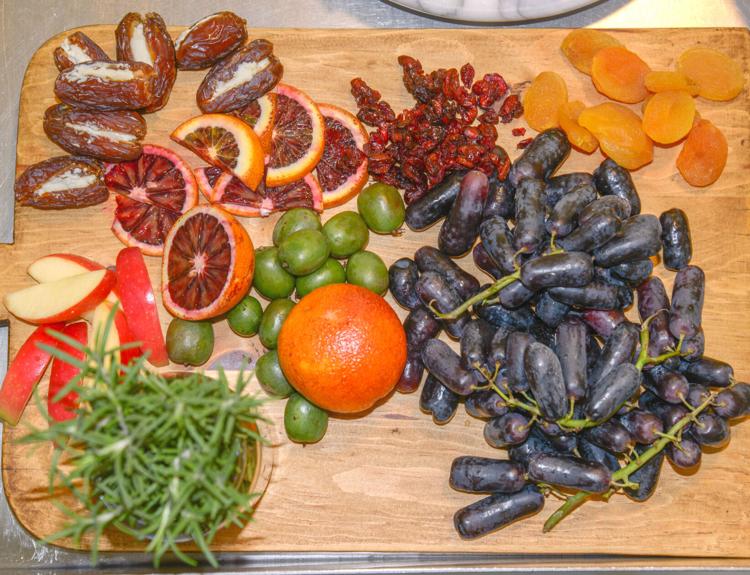 A Lufkin native recently traded her career as a substitute teacher for one that stokes her passion for food — and it appears to be a recipe for success.
Over the summer, Whitney Carlile turned her kitchen into her workspace and rolled out NOSHbox, a charcuterie business that delivers handmade packages of cured meats, cheeses, crackers, fruits, veggies and spreads to homes, offices, businesses and parties around Angelina County.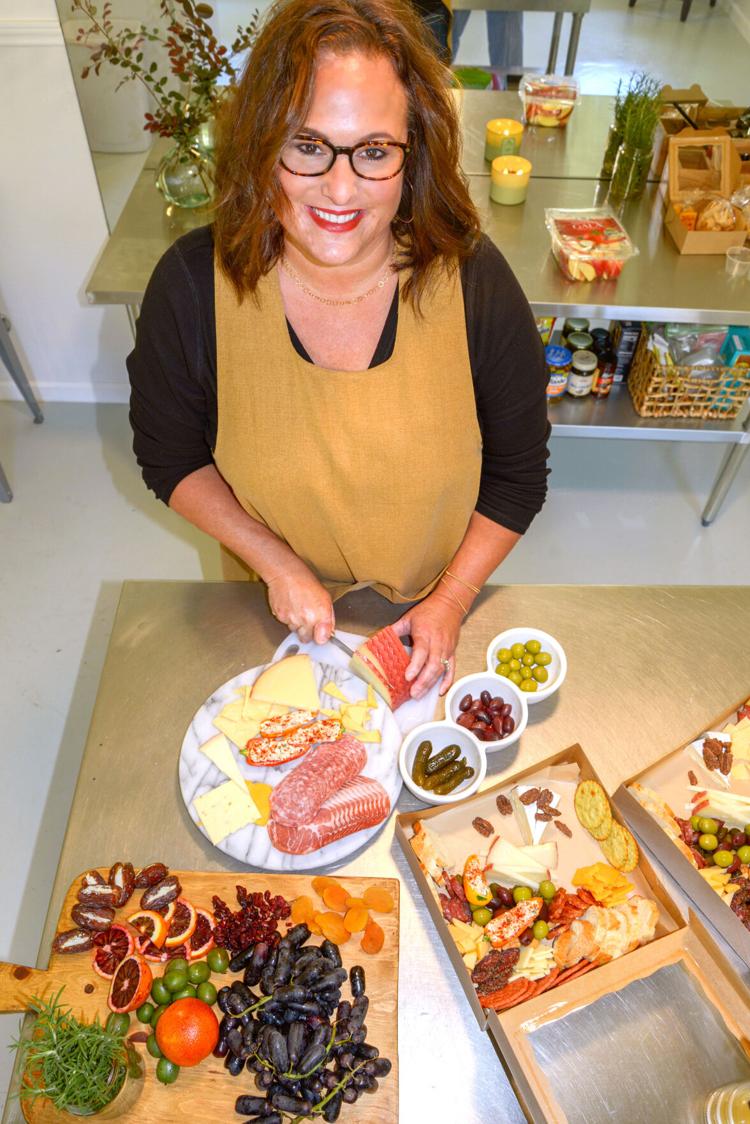 "The word NOSH means to 'eat or snack,'" Carlile said. "My goal was to create a product for snacking and appetizers. I've been creating charcuterie boards for family and friends for as long as I can remember, but never dreamed of turning it into a business."
With the encouragement of two of her best friends, Carlile decided to take the plunge on starting her own business and the move appears to be paying off. Due to demand, she's now in the process of creating a new workspace for her business that will allow her to "serve my customers and offer the same exceptional products, but on a larger scale."
"NOSHbox ingredients are all locally sourced and are of the highest quality," Carlile said. "Items in each box can vary depending on availability, but most consist of five to six different types of specialty meats and cheeses, fresh fruits, fresh vegetables, assorted nuts, olives, breads and crackers. I also include fresh local honey, preserves, roasted garlic hummus and marinated artichoke hearts."
This writer was fortunate enough to have been gifted with a NOSHbox for my birthday during the business' soft-opening, and more recently ordered one as "research" for this article. And while everything in that box spoke deeply to my love for charcuterie, the homemade hummus, artichoke hearts, fig preserves and raw honey added an artisanal touch that elevates these rustic yet elegant snack boxes to some seriously delicious "noshing."
"This is like Christmas Eve in a box," I thought to myself, recalling those childhood nights gathered around my grandparents' dining room table sampling a smorgasbord of similar delights.
"I am a creative person and my creativity shines in the kitchen," Carlile said. "Cooking is a labor of love for me. For as long as I can remember, I've enjoyed creating new recipes, cooking for others and the joy it brings me to share it all."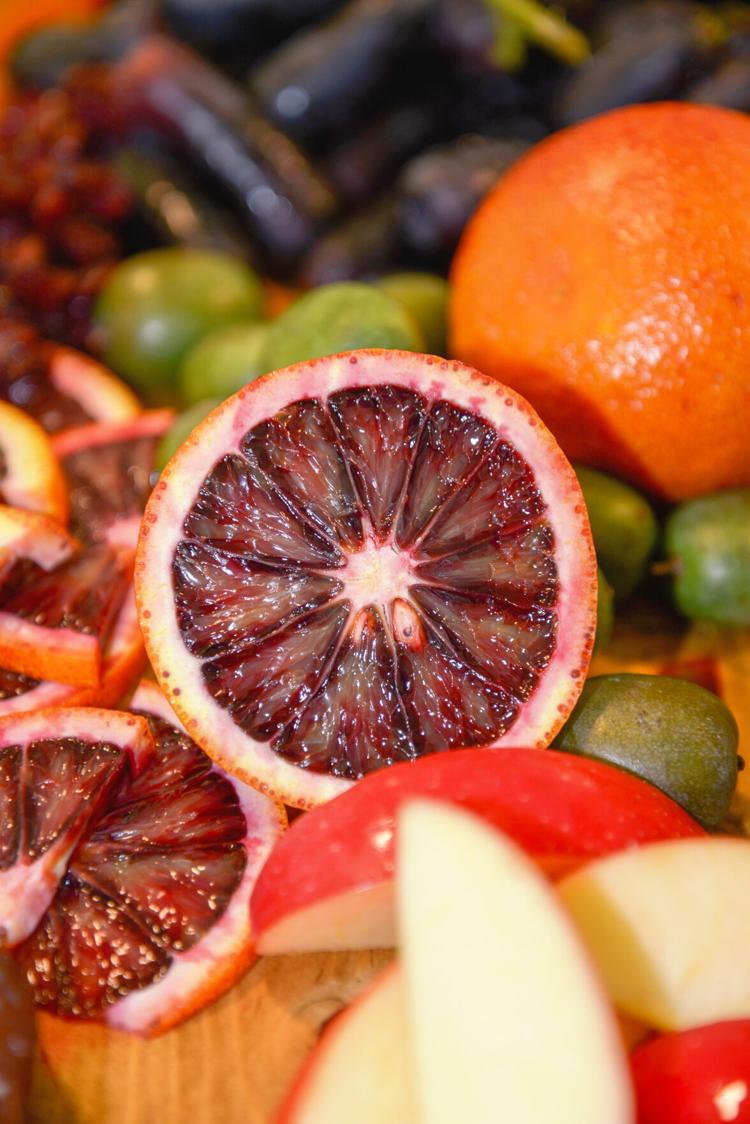 NOSHboxes come in three sizes: The mini NOSHbox serves two to four, the original serves six to eight and the super NOSHbox serves up to 12. And while the quantity in the box varies, "it is stuffed full," Carlile assures, adding that while the boxes are typically the same each time, she will always make seasonal and holiday adjustments. And if a customer has a special request, she will do her best to accommodate.
"There are customers with nut allergies, so I would, of course, take that into consideration when preparing their NOSHbox," she said.
NOSHboxes have been purchased for and served at many different occasions, including birthdays, girls' night out, baby showers, office parties, wedding days, bridal showers, real estate closings, beach trips, customer appreciation gifts, road trips, romantic getaways, Friday nights on the porch, teacher appreciation and thank-you gifts, Carlile said.
"It is so exciting to me," she said. "The occasion possibilities are endless."
With school back in session, Carlile has been offering Panther Noshes — sweet and savory boxes of snacks for students. And with October drawing to a close, Halloween Noshes are now on the menu.
Carlile also recently unveiled a Hot Nosh featuring Massingill's jalapeño and cheese summer sausage, peppered salami, Flamin' Jack and jalapeño jack cheeses, stuffed sweet peppers, cream cheese with red pepper jelly, Firecracker Crackers, pretzels, pork rinds, hot and sweet jalapeño slices, zesty bread and butter chips, smoky almonds and spicy mustard.
NOSHbox also is accepting a limited number of orders early for the Thanksgiving and Christmas holidays, so Carlile recommends customers get their orders in as soon as possible.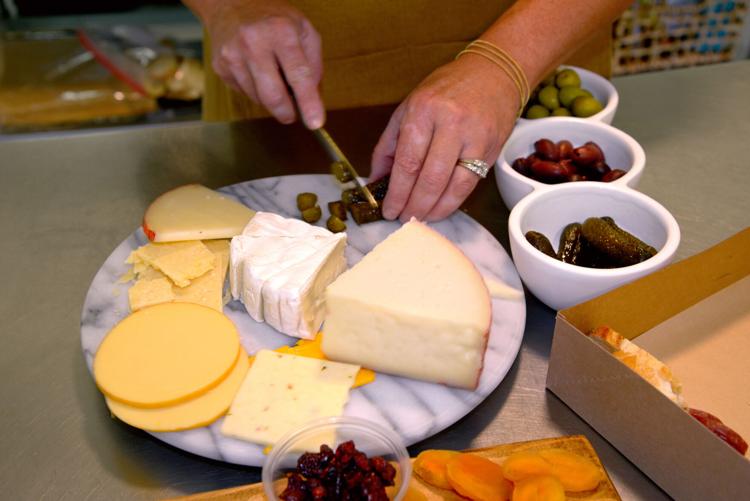 "Business is better than I ever dreamed it would be! But because I prepare and assemble each NOSHbox on my own, I am limited to the number of NOSHboxes I can prepare on a daily basis," she said. "I will only prepare and serve fresh boxes, so I assemble each box the day they're to be delivered. When I reach a set number per day, I post that I'm sold out. My customers can expect the freshest ingredients in each NOSHbox they purchase."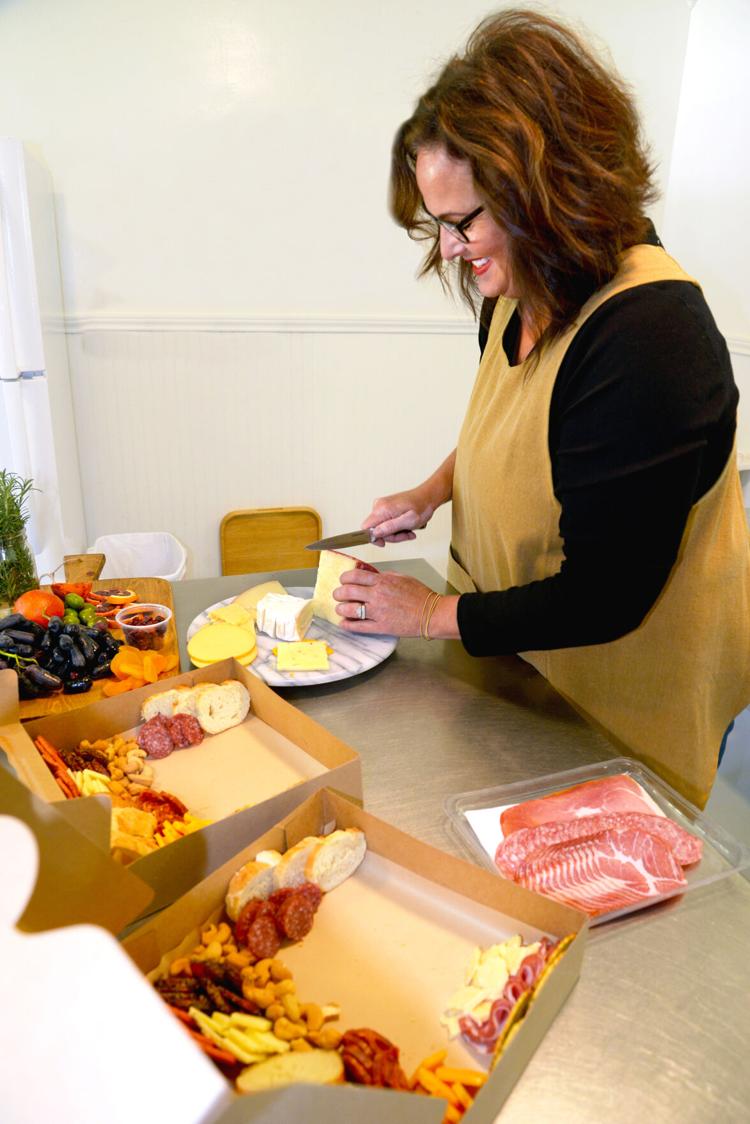 Both born and reared in Lufkin, Carlile and her husband, Jamie, will celebrate their 23rd wedding anniversary in November. They moved back here 14 years ago to raise their family: Haley, 21, a senior human resources major at Texas A&M University, and Emma, 17, a Lufkin High School senior who hopes to pursue a degree in musical theater in New York City.
While Carlile prepares and assembles each NOSHbox on her own, Haley and Emma sometimes lend their mom a hand with deliveries.
To order a NOSHbox, send a text to Carlile at (936) 676-3817. She accepts payment through Venmo or cash or for friends and family through PayPal. For large orders, she also accepts credit card payments.
For more information, find NOSHbox on Facebook or Instagram.