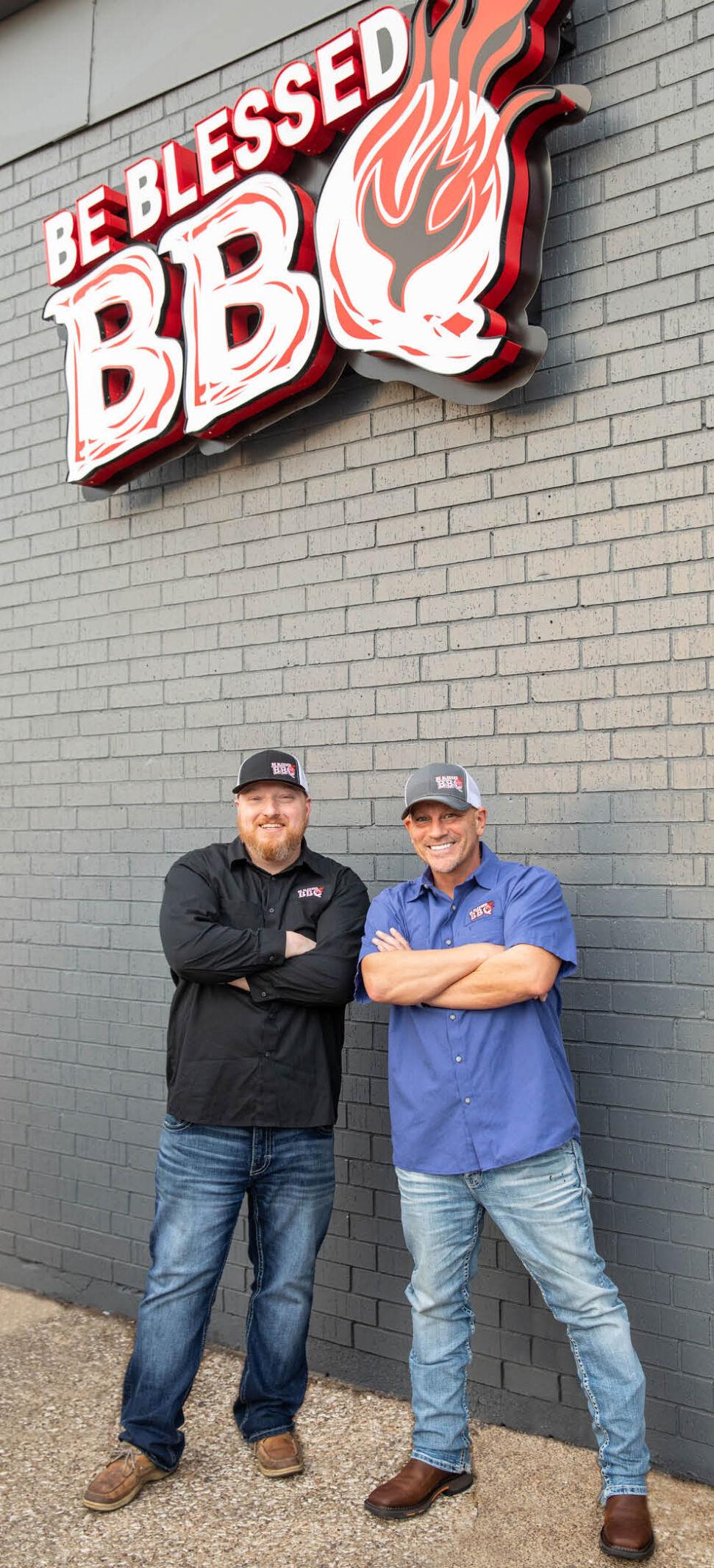 Barbecue is a well-known staple in East Texas. In the past few months, a new barbecue star has made a quick rise to the top. Be Blessed BBQ is a local business operated by Lufkin country singer Flint Thompson and Nacogdoches pastor Jeremiah Moss. The duo opened their first brick-and-mortar restaurant in Lufkin last December.
The roots for this business began around eight years ago, driven by the motto "Barbeque With Purpose." Moss said the church he pastors was planning to travel to Nicaragua and help the community but needed funding. Amidst prayers for guidance about how to achieve their financial goal, Moss stumbled upon an old barbecue pit behind a building.
"It had a tree growing up through the firebox, and I said 'Lord, if it's coming from you it's supposed to be brand new, not broke, busted and disgusted,'" Moss joked.
From there, they inserted a tin plate where the tree once was and began their barbecue fundraiser. Moss said he had never smoked barbecue before the fundraiser, but in five short weeks they had earned enough money to make the journey. While in Nicaragua, Moss remembers passing by a landfill that served as a place for children to live. He was told that due to the conditions, most didn't make it to 25.
Moss said he immediately called his wife and told her to go purchase more brisket and, with that, their "fundraising" journey began.
Since that point, Be Blessed BBQ has evolved into a full-blown business, but the motivation behind it is still the same. Profits go toward feeding centers, digging wells in India and humanitarian efforts.
Right before the pandemic hit, Be Blessed opened its first food truck in a store parking lot in Nacogdoches. "Two months into the food truck and now we're all curbside, and we're basically the only ones open. Now the whole city is coming to our trailer," Moss said.
With the success as a family business, the couple decided to buy another food truck with the desire to help employ other East Texans. Four food trucks and 19 people on the Be Blessed team later, Moss partnered with Thompson to open a Be Blessed BBQ restaurant.
Thompson had the idea for the restaurant despite the business climate at the time.
Moss originally took it lightheartedly. He said "if you find a building, then we'll do it."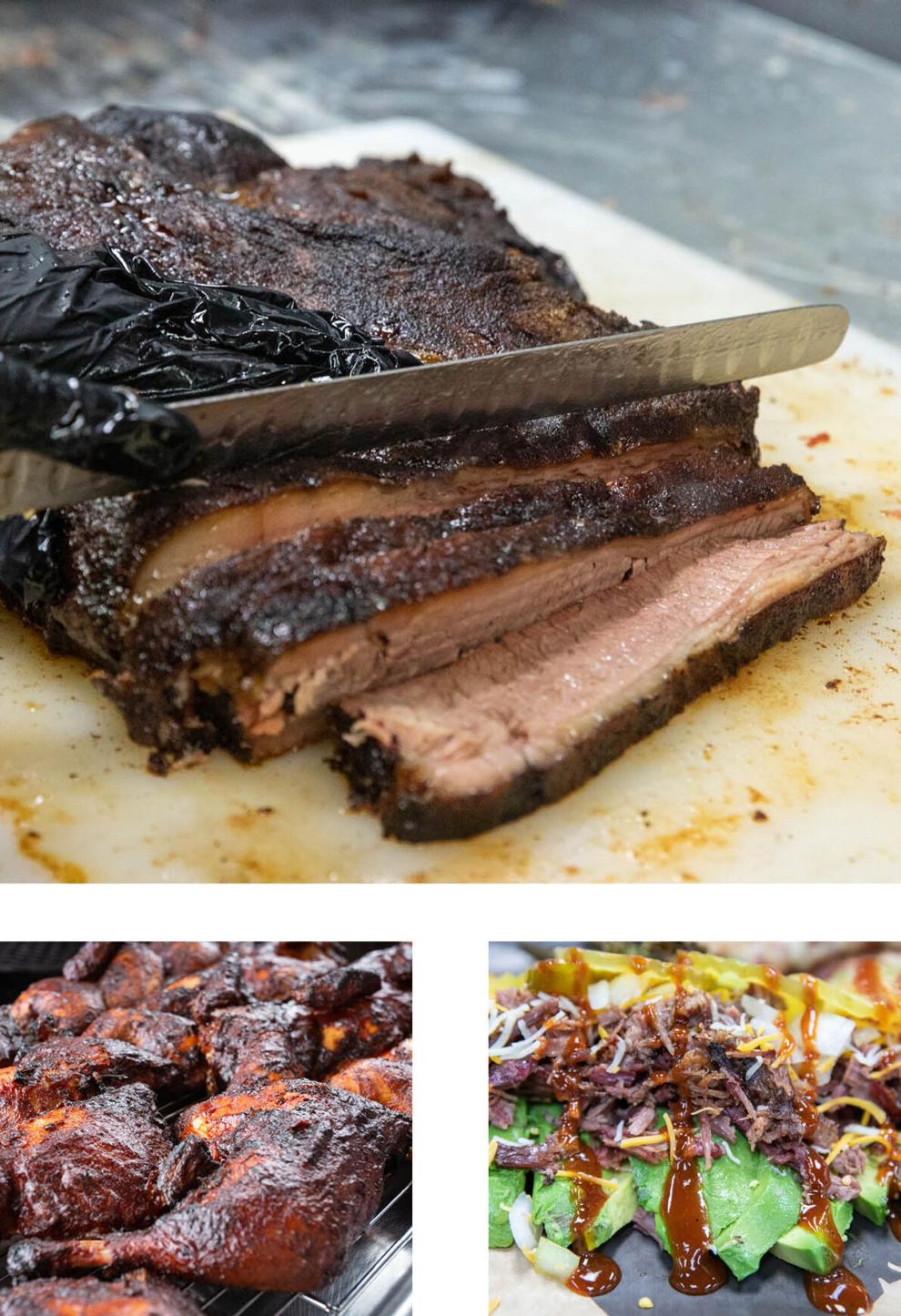 Thompson chimed in, "About an hour later I called him and said 'I've got one.'"
"When he called me," Moss said, "I was on the interstate. I about ran off the road."
Opening during a pandemic posed a lot of challenges. Equipment was backordered. Thompson and Moss were anxious to open their store but remained patient to ensure the quality of their food was the same across all platforms.
Upon opening their doors, Be Blessed experienced a rush of excited customers.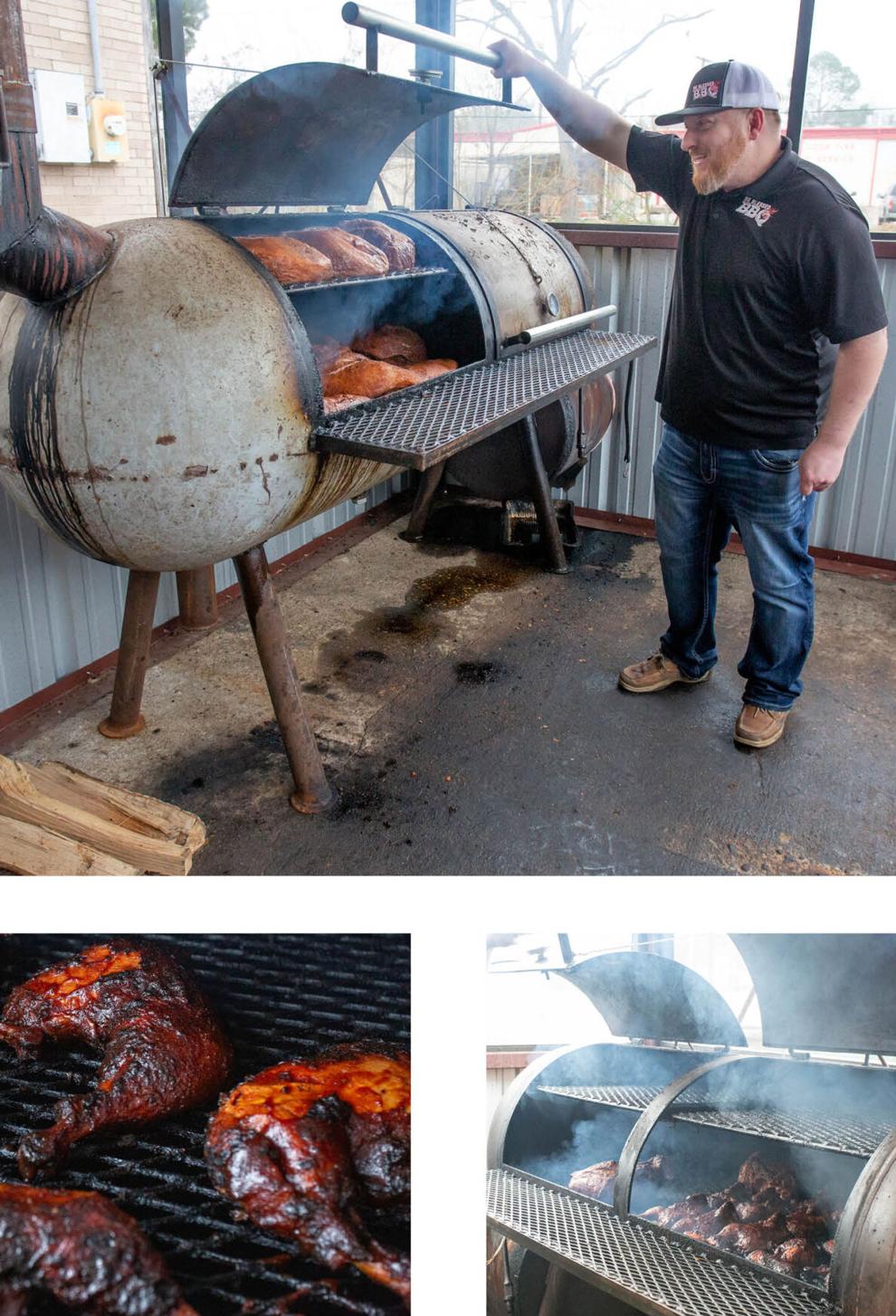 "So many people had lost jobs. For a business like ours to come in swinging at a pandemic time was pretty crazy," Thompson said.
Be Blessed BBQ has employed more than 50 people in the community during the unknowns of 2020.
"I believe we're blessed to be a blessing. You can give it away or you can employ somebody and give them an opportunity. We've got a great team together," Moss and Thompson said.
The two have been friends for nearly a decade. They met through their wives over a dinner and immediately clicked. They work together and use their strengths to benefit each other.
Moss markets the business and puts recipes together while Thompson handles more of the paperwork and business side. Not only did they open a restaurant in 2020, they also created a one-of-a-kind barbecue sauce now available in stores including Brookshire Brothers, Atwoods and Abney & Sons.
"I love barbecue, and Flint loves barbecue," Moss said. "But for me, it's not what keeps me up late at night or gets me up early. It's all about why. We believe we're blessed to be a blessing, and barbecue is just an avenue."