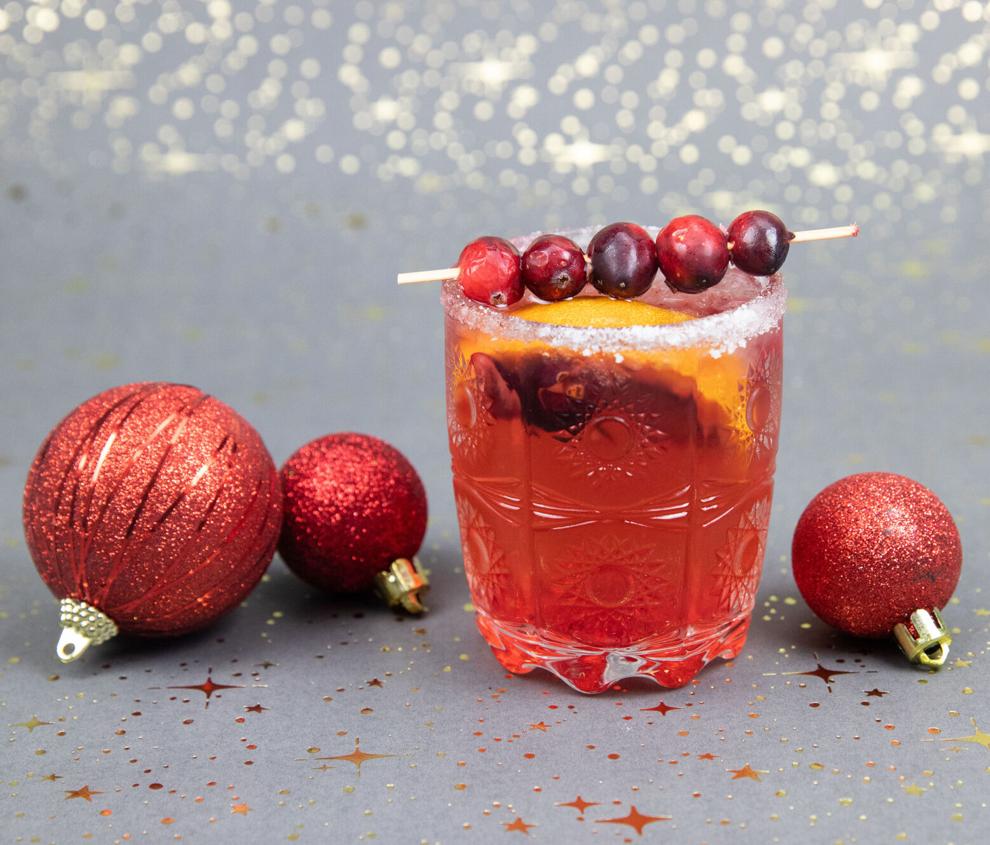 Ingredients:
Sugar
3 cranberries
2 ounces whiskey (I used rye)
1 ounce cranberry simple syrup (see below)
1 ounce water
3 dashes bitters
1 cup ice
1 orange, cut into wedges
Directions for cocktail:
Rim glass with sugar. Muddle cranberries in the glass. Add whiskey and cranberry simple syrup. Top with bitters. Stir, then add ice. Garnish with orange slice and additional cranberries, if desired.
Ingredients for cranberry simple syrup:
1 cup water
2 cup cranberries
1 cup granulated sugar
Directions for cranberry simple syrup:
Bring all ingredients to a boil over medium heat. Reduce heat and simmer for 10-15 minutes, allowing the cranberries to break down. Remove from heat and strain the syrup over a bowl. Let sit until room temperature. Throw away cranberries. Syrup can be refrigerated in an air-tight container for up to a week.