Carla and Ted Morgan's lives and businesses are centered in their community — Hemphill. They own Rodrigues and Morgan LLC and have recently added Sabean's Coffee House and Creamery to their roster.
"I was born here, raised here, work here," Carla said. "I have family here."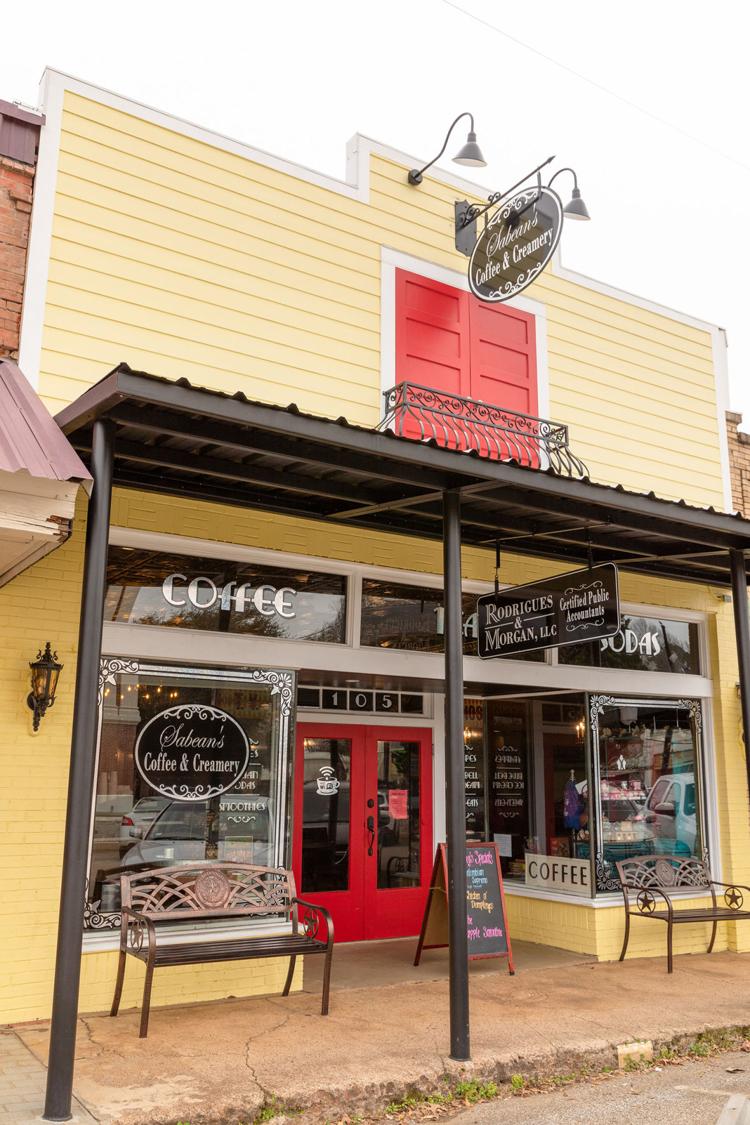 The journey began when Carla and her dad, Charles Moody, went to view a property in downtown Hemphill.
"It was just going to be an accounting office, but since it was the old Casey Drugs, we thought we'd make the reception area in the front a bar area like it used to be, and then it escalated into two businesses," Carla said. "I've always wanted a restaurant. This is a hybrid, I guess."
Carla hopes that her coffee house brings an atmosphere that was lacking in her hometown before.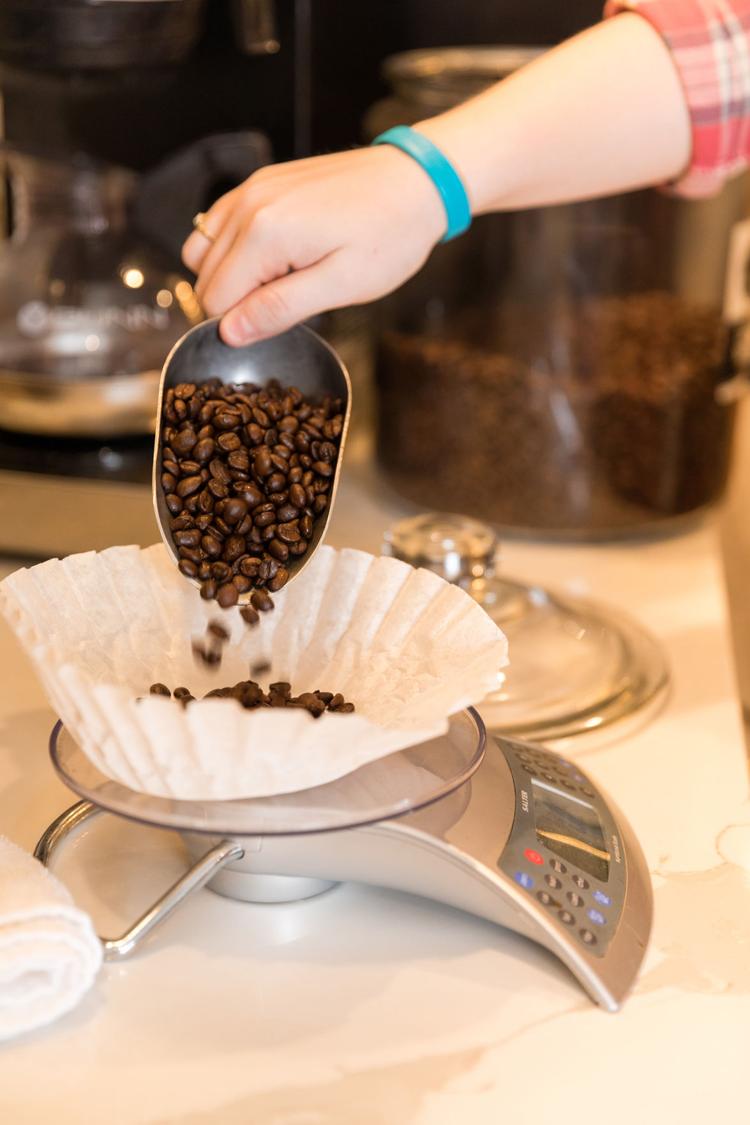 "When I was growing up, there was really nothing to do," she said. "There was a skating rink a long time ago, but there was really nowhere to go."
Now, Carla said kids have a place to go to hangout after school, businessmen and women have a place for a morning meeting, families have a place to spend a Friday evening, especially on one of the evenings when the shop offers live music.
"It's not quite like some of the other places in town where the old men sit and spit tobacco into a garbage can and tell dirty jokes," Moody said. "It's kind of a little more upscale than that, where women and kids can enjoy being here without being worried about having to listen to some kind of garbage."
"It's a good feeling to know that there's a place where people can come and visit and enjoy time with their friends," she said.
Carla was also a lover of coffee. When planning Sabean's, she knew she wanted a 1920s theme. To help accomplish that, Moody set to work. He has an extensive background in construction and remodeling, and with the help of Nacogdoches architect Laura Culpepper and Brenda Hubbard with Designs by Brenda, the design came to life.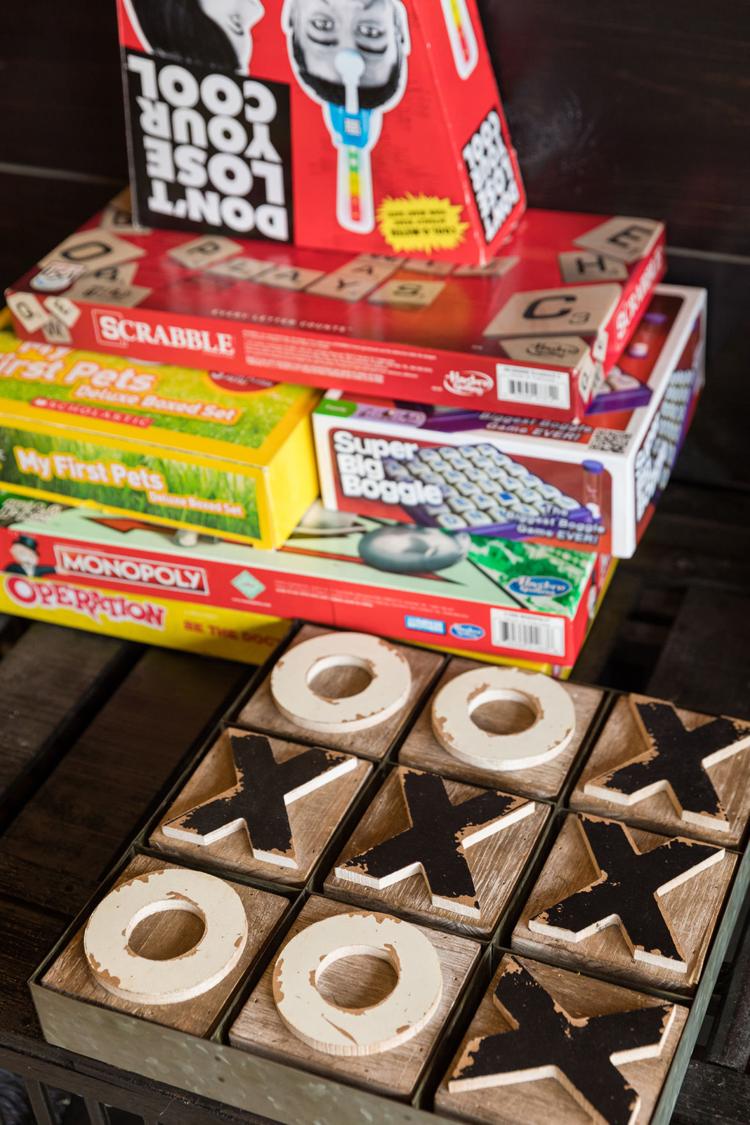 "These brick walls, we added some mud on it to give it a different look, but in the front, that was all solid, so I chipped out the holes to make it look like it was falling apart," Moody said.
From start to finish, the project took about a year and a half.
"It was pretty much a complete, 100-percent restoration," Carla said.
"It looked like a scene from the news from Afghanistan after a bomb went off, everything falling down, wires hanging from the ceiling, dirt piled up in the back," Moody said.
Now the 1920s decor is complete with time-period ads and custom-built furniture. Since opening day on Oct. 6, Carla said one of her favorite things has been the people.
"They love having a coffee shop," she said.
As Carla and the baristas trained, they have been adding to the menu. It ranges from the typical offerings of a coffee house — americanos, lattes, pastries and Italian sodas — to more niche items like milkshakes, malts, paninis, apple cider, frappes and soup in a bread bowl. Carla said the inventing and additions aren't finished yet, and fans can check the coffee house's Facebook page for updates as baristas create new and improved drinks or as they add new food items.

"A lot of it is the baristas," Carla said. "I just say, we need something new, and they take off."
Store manager Kristi Brown said baristas will have a new idea for her almost every single day.
"It's really interesting. It keeps the momentum up for the business," she said.
Brown jumped at the chance to manage the coffee house, even though she was never interested in coffee before this job.
"Before I started this, had I looked into the future, I never would have thought I would have been doing this, but I have thoroughly enjoyed it," she said.
She worked with Carla before at the accounting firm. Brown said she loves being able to interact with the people.
"That's what makes our business — people," Brown said. "I love getting to make people happy. It being here in a small town, too, everybody knows everybody. Really and truly, I love being here."
"Every month is new because we haven't had it to compare," Carla said. "As we go along, we won't know how things are until October.
Sabean's is open from 7 a.m. to 5:30 p.m. on Monday and Tuesday, 7 a.m. to 7 p.m. Wednesday through Friday, 8 a.m. to 7 p.m. on Saturday and 11 a.m. to 5 p.m. on Sunday. For more information, follow the store on Facebook or call (409) 787-1007.