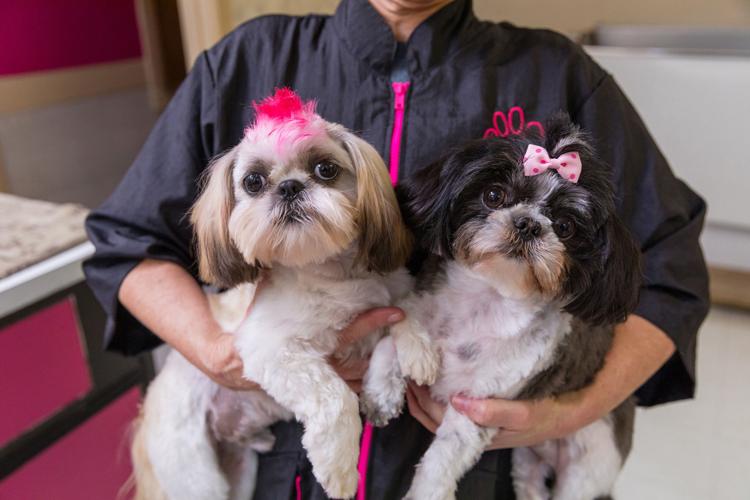 Tucked into a little corner on the outskirts of Lufkin, the Pet Beauty Shop has been beautifying Angelina County's furriest family members since 1978.
Owner Amanda Vaughn began working for the previous owner, Anne Parker, as a pet beautician in high school and fell in love with it, she said. When Parker was ready to retire, Vaughn convinced her parents to buy the Pet Beauty Shop.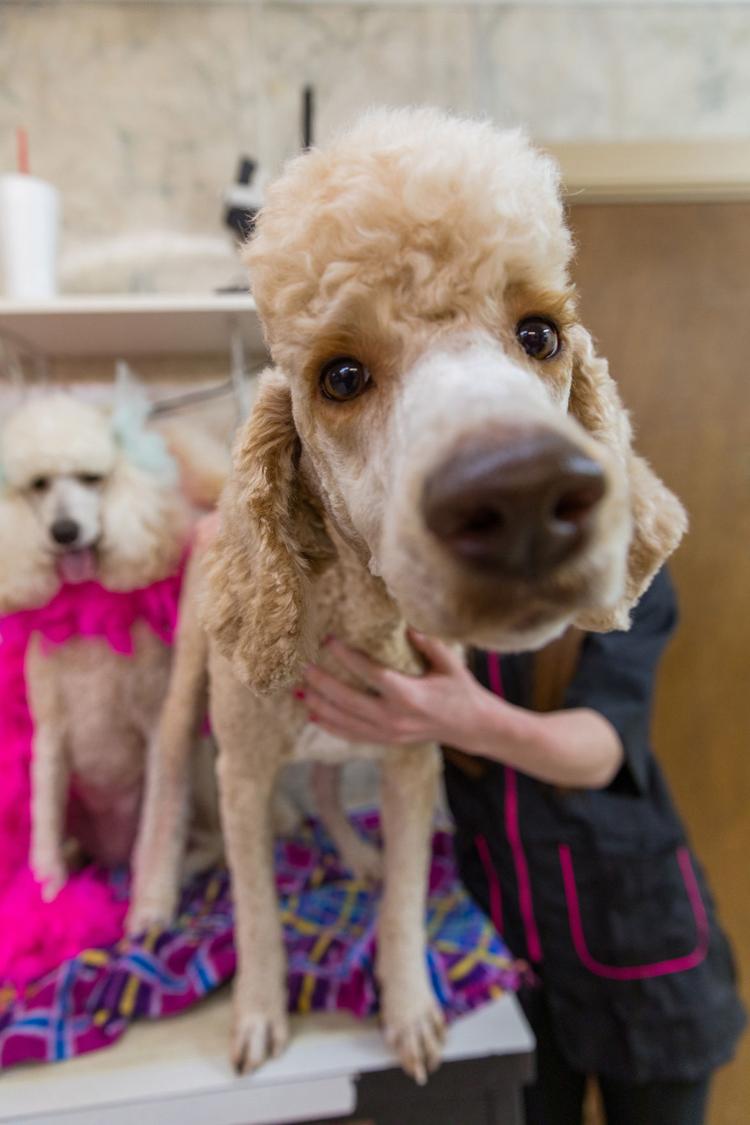 Vaughn and her sister, Hope Wilkins, now run the shop with a crew of women.
"We are beauticians for dogs," Vaughn said. "It's fabulous!"
The beauty shop offers a variety of pet beauty services from the biggest messes to the most colorful projects. They also take care of the county's shelter babies, giving them an opportunity to look their best to charm potential new families.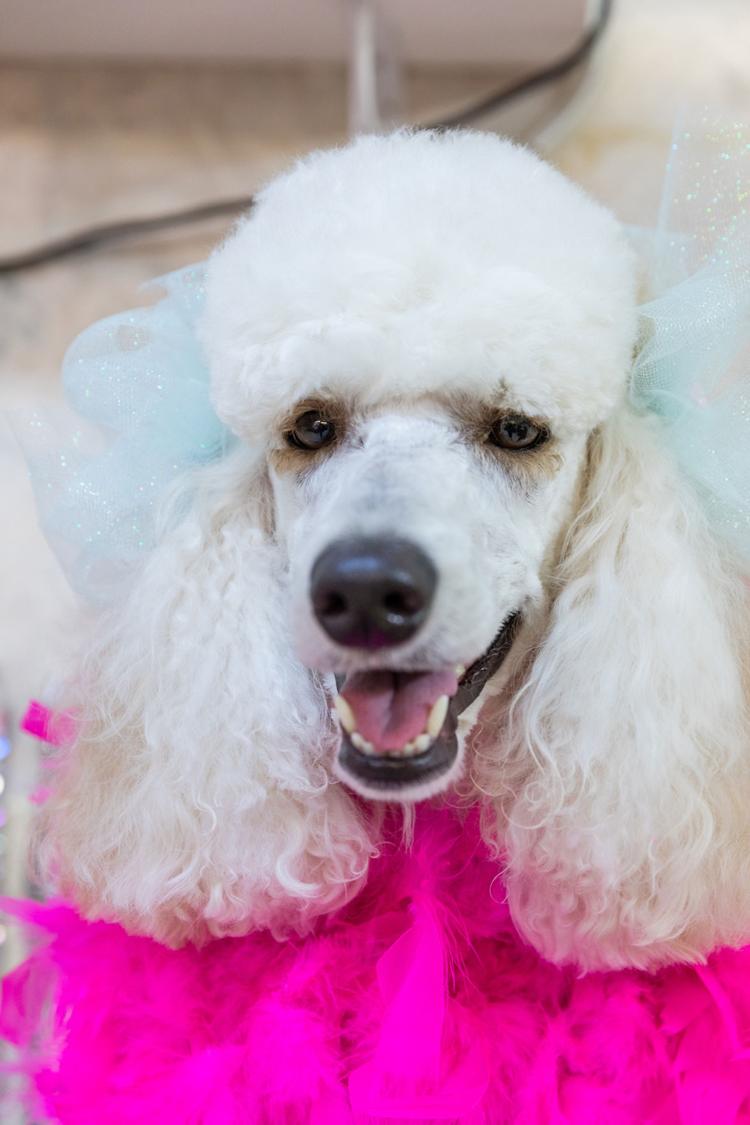 "We've done it since we purchased the shop," Vaughn said. "So for the past 25 years we've offered the service to the pound — Kurth Memorial (Animal Shelter) — and Winnie Berry (Animal Shelter).
"We always felt like these animals don't really have a chance to find the right home if they're not clean and looking their best. Some of these animals come in matted and neglected. We will do whatever it takes."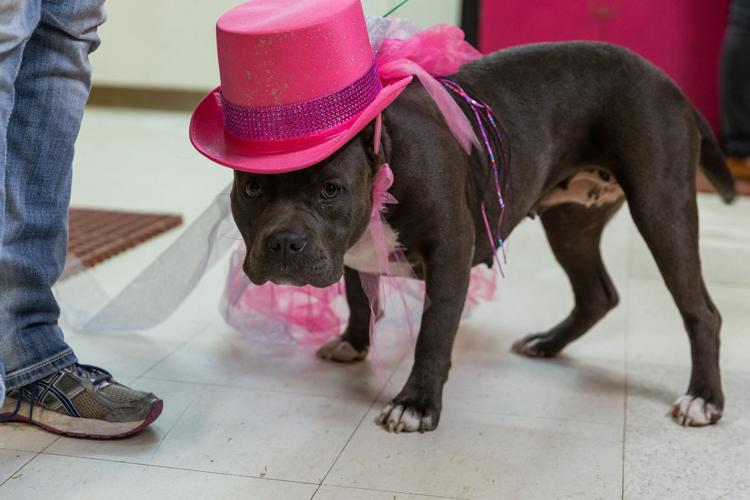 They don't offer sedations while taking care of the animals, beautician Karen Wise said, adding they use "gentle hands and patience" instead. Wise said she loved to see the way each animal thanked them in their own special way.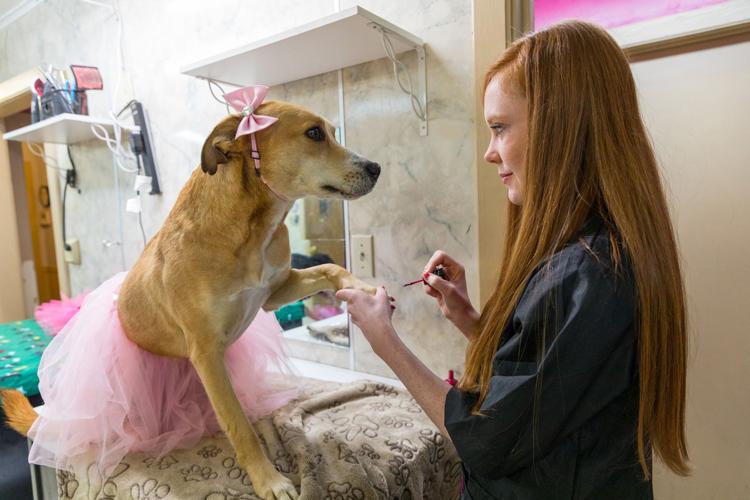 "So they're definitely looking at you like: 'oh wow!' And they usually leave here very happy," Wise said. "They will always find a way to thank you, in their own little types of body language. It's just how they look at you."
"Sometimes you just can't see the diamond in the rough until you shine it," Wise said.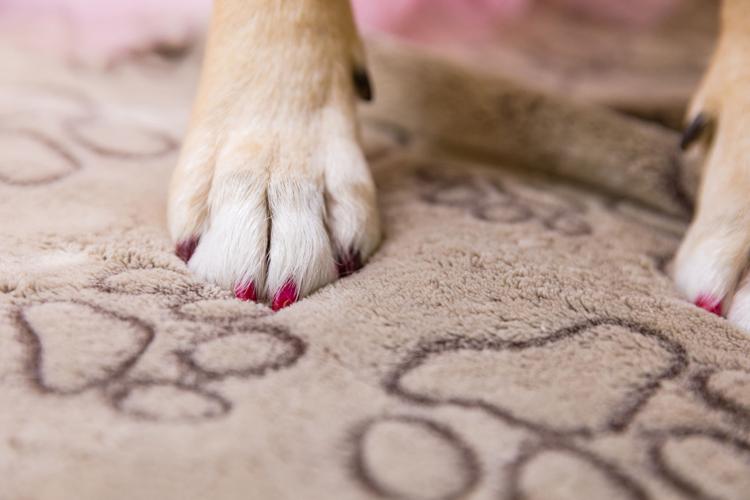 Even animals with regular, loving homes can require extra care from the beauticians, the staff agreed. Animals with thick fur that isn't brushed correctly and regularly can develop mats. Under the mats, sores and lesions can occur, causing problems owners may not know about.
"The whole grooming process does help benefit their health," Vaughn said. "You would be surprised we can hold up hair in sheets. The top layer can still be soft but people are using these little brushes and you're never getting to the skin."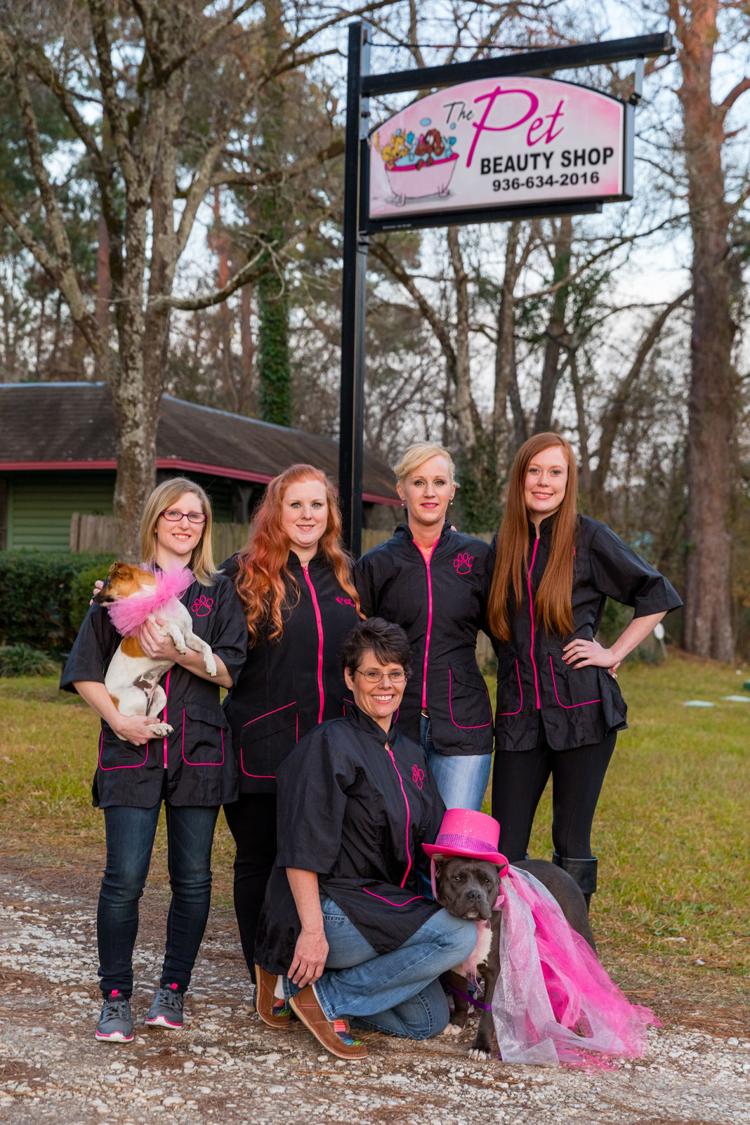 They try to teach owners basics for pet beauty to help them keep their animals in good health, Vaughn said. It helps the pet and it helps the beauty shop.
"It's not always about the dollar bill," Vaughn said. "We want the animals to look and feel good. They're happier."
She said basic advice every pet owner should follow is to treat their grooming like you would kids. Many need haircuts and nails clipped every six to eight weeks.
They also said to not ignore dental work. While they don't offer it at their shop, Vaughn said it's important to keep up with a pet's dental health, as well.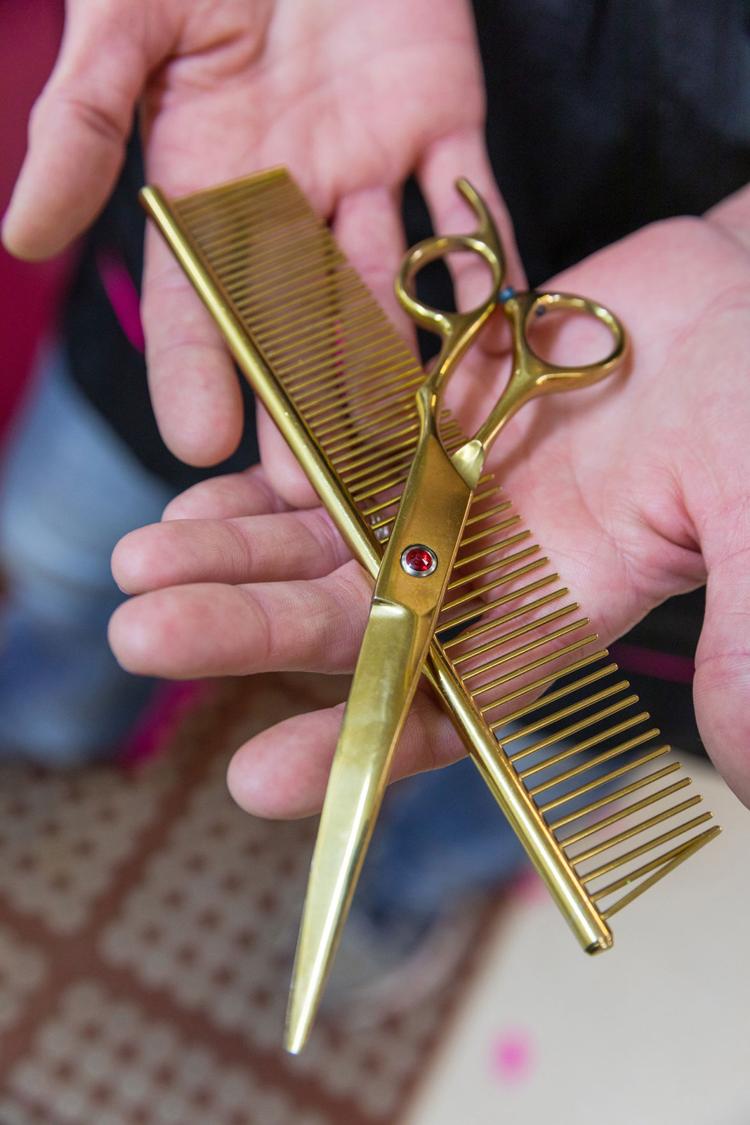 Wise said it's a lot like going to a beauty shop, when you leave you feel great, she said. Pets leave the same way.
"Pets really have become more important than they used to be," Wise said. "They're not just hunting dogs anymore. They're companions."
Getting to know the animals, what they do and don't like and how they look best is all part of the job, the staff said. For return customers, Wise gives character types for each based off how they've seen the animal play and behave.
"They all have their own personalities," Wise said. "Like Copper, he's our frat boy. And then we have two come in and they're our saloon girls, they're like those saloon girls you see in movies."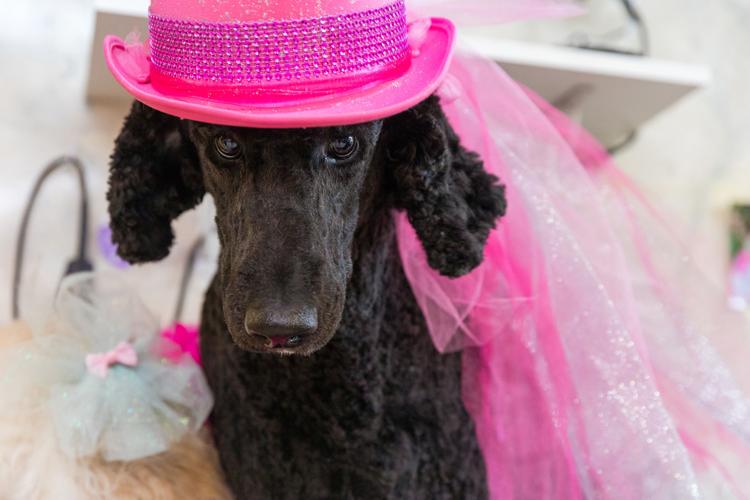 Besides regular care and beauty maintenance, the shop offers more exciting services for dogs and cats. Depending on the critter they can give baths, dipping, clip and polish nails, do hot oil treatments and tie them up in bows, bandanas and feathers.
One of three dogs the staff brought out to showcase their work had a bright pink mohawk, his friend had bows in her hair. The staff had bathed the dogs, given haircuts, colored and styled the hair and cleaned their nails.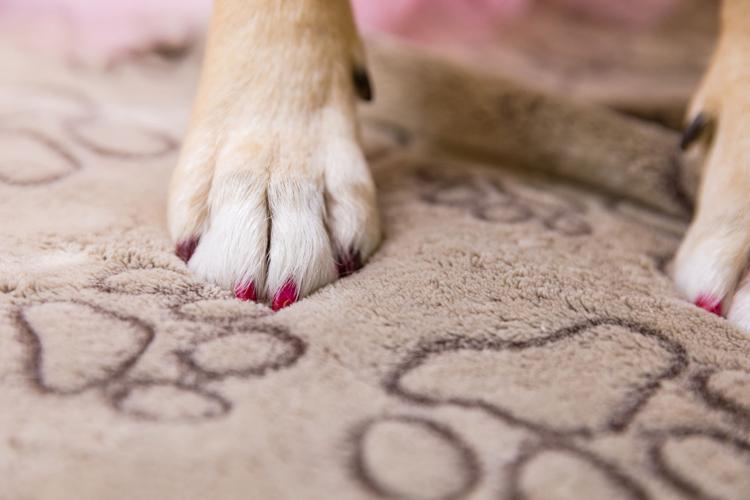 "We get in a lot of different situations between moms and dads," Wise said. "Because we have dads that like certain haircuts — you would not believe the daddies who are into fufus — and then mom wants it short because she's the one who has to brush and maintain it."
The beauty shop also offers boarding, which means the facility runs nearly 24/7 they said. Even when they're not in and accepting new pets or grooming, they're at the shop making sure the animals in their care get the love and attention they need.
Because of their long history in the county, they've seen generations of dog and cat families make their way to the beauty shop, Vaughn said.
Part of the job is creating an atmosphere of family between the beauticians, furbabies and their people. At the pet beauty shop these ladies have prioritized this most of all, ensuring their customers are healthy and leave feeling loved.