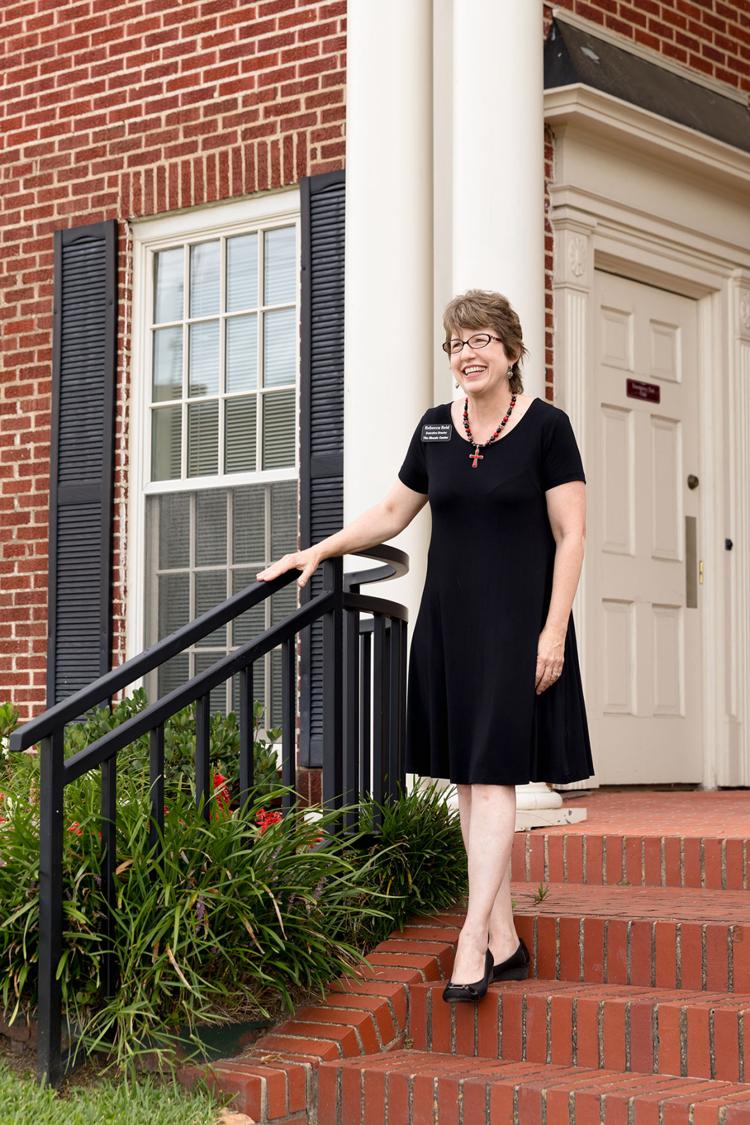 Editor's note: This month we begin our series Women of Nonprofits, a look at the ladies leading local nonprofit organizations.
From her office inside the historic Denman House on South First Street, Rebecca Reid says a silent prayer of thanksgiving for the Mosaic Center, her staff, the students and volunteers that fill the house, and for her own journey that led her to this place of leadership and servitude.
For years Reid said she felt called to help women in Deep East Texas, knowing there should be a place for them to receive a "hand up, not a hand out."
More than 15 years ago, Reid's dream — along with the dream of so many others — became a reality with the creation of the Mosaic Center, a nonprofit ministry that offers education, guidance and hope for women in Angelina County by bridging the gap from dependency to economic self-sufficiency in a Christian environment. Students come from all walks of life looking for the chance to better themselves and their families. As the executive director of the Mosaic Center, Reid couldn't be more grateful for her opportunity to serve these ladies.
"It is so humbling. It's the greatest gift, and I take it so seriously," she said.
Twice a year, the center offers a 12-week job and life skills program, which includes job training, computer skills, step-by-step guides to resume writing, personal money management, parenting advice, nutrition, fitness and exercise classes, CPR training and more. They also offer GED classes and adult basic education, as well as CNA classes through a partnership with Angelina College. The overall program is designed to prepare women to "enter the workforce with confidence," according to the Mosaic Center's website.
"Sometimes they come because they need the GED. Sometimes they come because they've been a stay-at-home mom, and they want to get back into the workforce and want to get the job skills," Reid said. "We try to get them career ready."
Twenty-eight classes of women have graduated from the Mosaic Center in its 14-year history and 70 percent of those "trackable graduates" are employed or have enrolled in higher education. Many students claim their participation in the program transformed their lives and saved them from self-sabotage.
"We welcome them, and we want them here. It's a place that's safe. They're loved. They're going to be encouraged, built up and not torn down," Reid said. "They are able to find hope in what they need to overcome. It gives them an opportunity to do things outside their comfort zone that they didn't feel like they had the support system to do."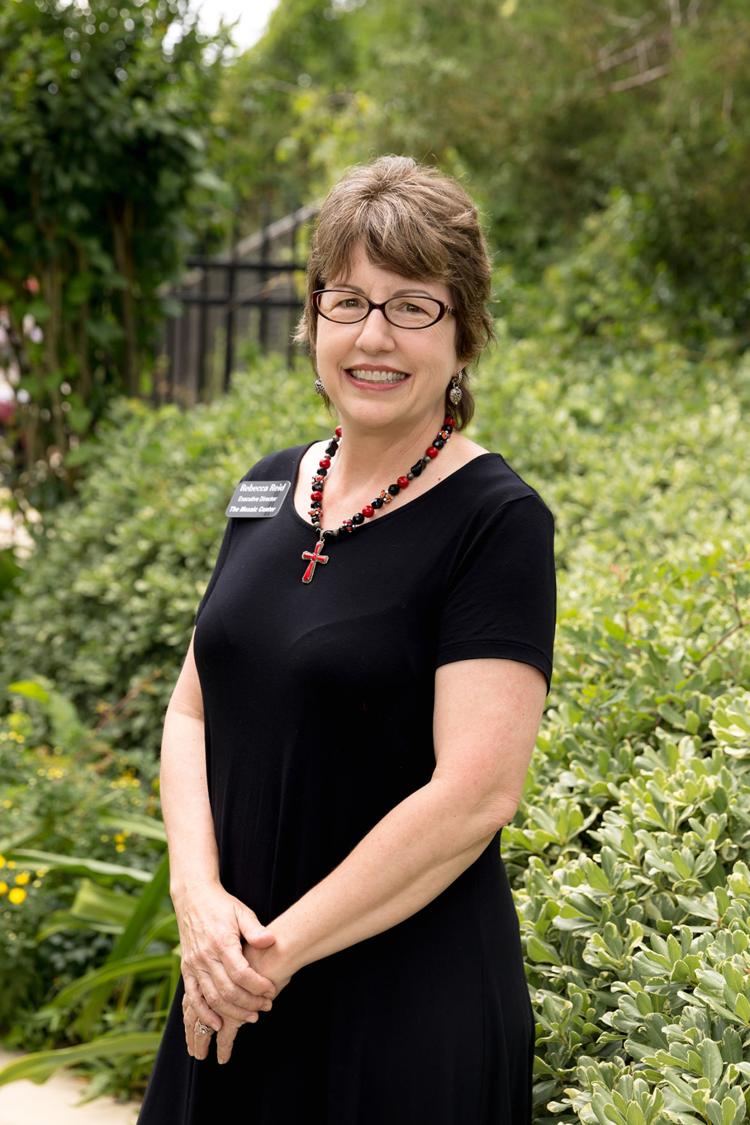 The program thrives on that love and encouragement, as well as on the backs of devoted volunteers who teach classes and Bible studies, help prepare daily meals and help with other odd jobs around the house.
"Volunteers come by the droves. I watch them come and they are so happy to be here, but they are happier when they leave, and that's amazing too. They are so on top of the world when they walk out of these doors, because they have just gotten to do what they were designed to do, what they were created for, their purpose," Reid said.
Reid was one such volunteer. Throughout her adult life, Reid focused her energy on women's ministries — leading women's Bible studies and conferences, mentoring a Mosaic Center student, serving on the board of directors for Seasons of Hope and the Mosaic Center, and then developing the Transformation Prayer Ministry to help women identify issues from their past that may cause them to self-destruct.
"I was content to do those things. I was satisfied that God was letting me be a part of this."
But in the fall of 2018, when the Mosaic Center was looking for a new executive director, Reid was approached by one of the board members and original founders of the center in what she calls "divine intervention." Working as a pharmaceutical sales representative and busy with the Transformation Prayer Ministry, she wasn't looking for a change. But with a leap of faith, she applied for the position and was hired a few weeks later.
"The Lord evidently thought I was ready for this. The Mosaic Center has always been near and dear to my heart."
She may have never imagined she would lead this nonprofit, but she says the key to becoming a great leader requires a spirit of servitude. She encourages all women to find something they are passionate about and get involved in their community.
"There's always opportunity for leadership if you're willing to do the work," she said. "If you're passionate and you believe in what you're doing, you will foster success because people follow passion. Leadership is not self-focused but rather comes from a deep desire to help others. When you stay focused on your desire, it begins to shape your vision. Others will catch your vision and want to follow in your passion and help make it a reality."
Working alongside her staff and volunteers, many of whom have been with the center for years, Reid sees continued growth for its future.
"My greatest dream is to be in this house and to be a part of a true assembling of God's people with no other agenda except to help rebuild these women's lives. Pour into them and let God do the transforming.
"All of us come broken, and it does take a village to help us grow. We have to have that. I think the reason I love the Mosaic Center is because it is my heart, which is God's heart, for all of us to find the hope and the healing to be able to come out of whatever obstacles have been in our past. To overcome them and then to be able to move forward. Not be stuck anymore. To find that hope, that future, that success."