Driving through timber country out Highway 69 east, peaking through the pine curtain to the clear-cut fields, I find it poignant that my destination is a nature preserve. Weaving in and out of logging trucks with both fresh pine and processed boards, I feel closer to my great-aunt Geraldine's lifelong plight.
The drive to Warren, Texas, is hilly, and spring is in full bloom. I think, "Is this what they call 'God's Country'?'' I am reminded of a conversation I had with Geraldine once where she discussed the perfect intricacies of nature and how their sublime balance assured her of the creative genius of God. I feel compelled to switch the radio to a cover of "Amazing Grace," a gospel song that reminds me of our shared Church of Christ background.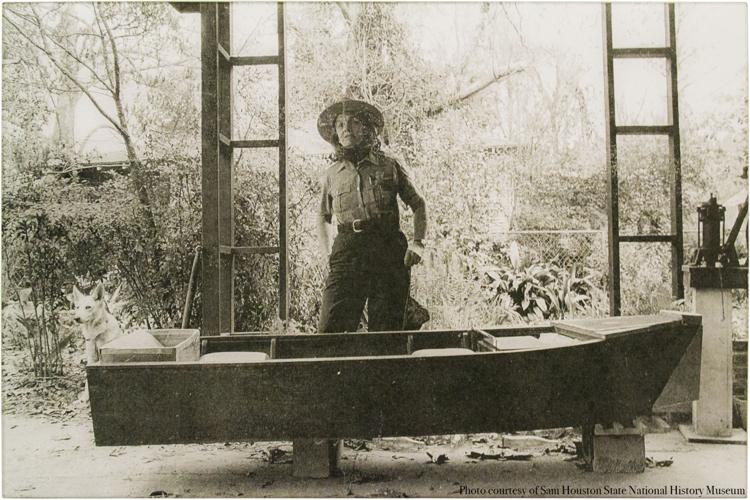 Geraldine Ellis Watson was a self-trained botanist and accidental politician who became instrumental in the salvation of the Big Thicket through the creation of the Big Thicket National Preserve. She published two books: "Big Thicket Plant Ecology: An Introduction" and "Reflections on the Neches: A Naturalist's Odyssey along the Big Thicket's Snow River," which brought international fame to the preserved land. I didn't know her that well; in fact, we may have only spent a handful of days in the same room, but she still managed to leave a lasting impression that would later inspire my earning a master's degree in painting. Though Geraldine was a painter, it wasn't the act of painting or the skill level that was important, but rather the subject matter. She painted endangered species of indigenous East Texas plants, which were her passion. They were the reason behind all of her accomplishments in life. She devoted her life to preserving the eight unique ecosystems that exist in our region. Sometimes this meant going against her neighbors, friends and family, which made her the least popular person in Silsbee, Texas, a city that thrives on the timber industry. Through persecution, Geraldine remained steadfast in her goal to protect a tiny amount of the land she was raised on.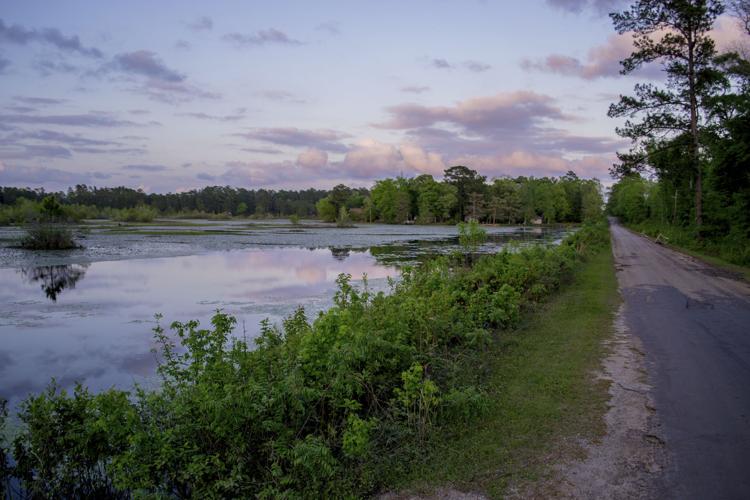 Today in nearby Warren lies her legacy: the Watson Rare Native Plant Preserve on Lake Hyatt. This place is unbelievable. On the drive in, the clouds reflect on the still water of the lake leading up to an A-frame house on the horizon line surrounded by trees. An arrow sign points drivers down a winding road that comes to a slanted-roof building with "Gallery" printed on the wall and a mailbox, which still has my aunt's name written on it. Inside are the remnants of her artistic endeavors, the bulk of which have been purchased by a collector. All the signage, hand-painted in her elegant script, is present throughout the preserve but chipping away due to weather and time.
In an effort to ensure her preserve would be shared with future generations, Geraldine incorporated Watson Rare Native Plant Preserve as a 501(c)(3) charitable organization in 2009. She deeded the land to that corporation and served as the first president. Upon her passing six years ago, control of the preserve was passed on to board members who maintain the upkeep and host tours and nature walks there. They continue fundraising efforts and created a website and blog to keep the public updated on progress and events. I met with board of directors members Pauline Singleton and Jim Willis, who took me on a tour through the preserve.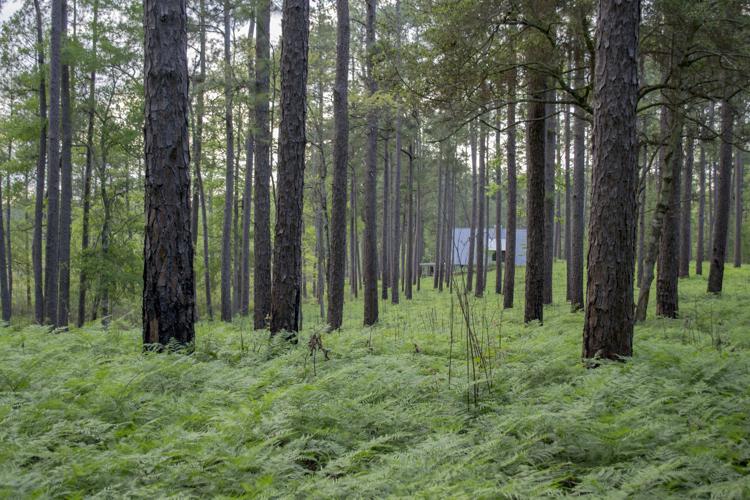 I have a horrible memory for facts and names, but images of this place reside in a corner of my mind that is always within close reach, most likely because it is unforgettable. There is a narrow elevated wooden boardwalk that winds with serpentine grace through the property's waist-high ferns, plants and areas of standing water. It feels a bit like a walk through a rainforest but also is somewhat otherworldly.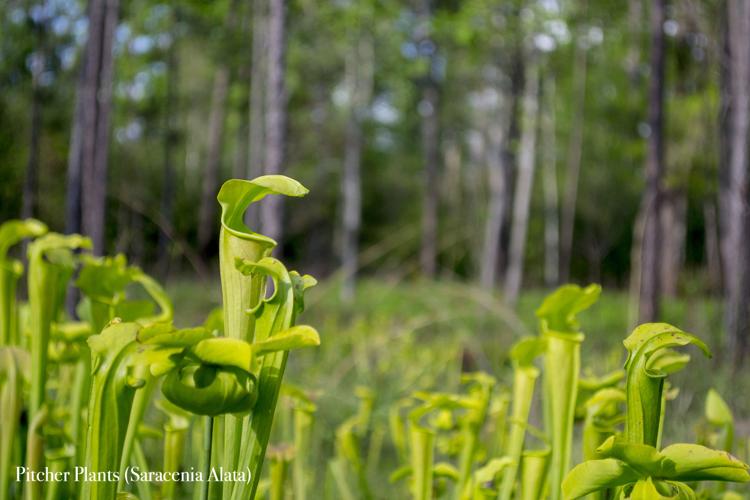 My guides point out the chartreuse green "pitcher plants" (Saracenia Alata), one of several carnivorous species, and explain to me that their hollow tea pitcher-like form allows them to trap their insect victims inside and digest them. They're brilliant and silky, and their "lids" remind me of happy little birds waiting open-mouthed to be fed. Another species we come across is the "sundew" (Drosera Capillaris), which also traps its food. One of the many visitors to come through the preserve over the years, a photographer from National Geographic, had trouble photographing this plant. It only blooms occasionally and the conditions must be perfect. Unfortunately for him, its bloom stayed hidden for his visit, but to my luck, the sundews were showing off.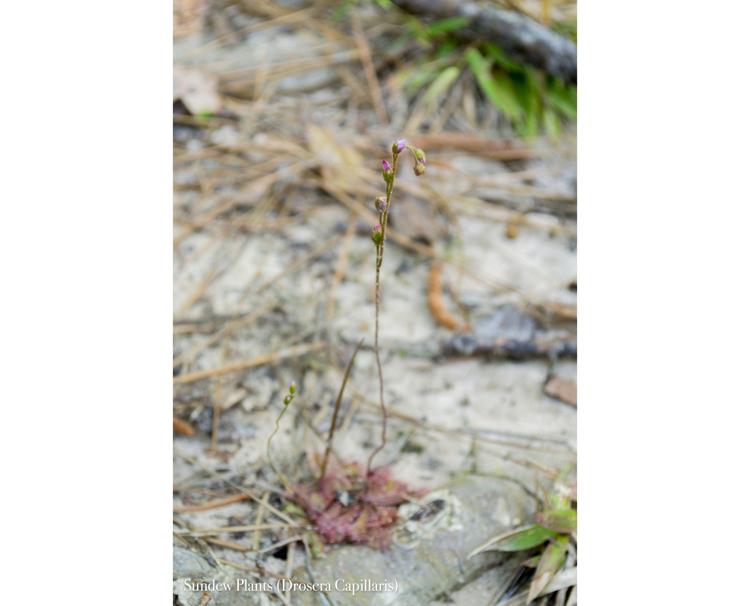 It's hard to look around without encountering a new-to-you species. There are many rare and endangered species of native plants, including seven species of orchids, four of the five types of carnivorous plants native to North America, and 10 species of ferns. The cinnamon ferns are particularly beautiful during my visit. They are considered living fossils dating back 75 million years, and their fiddleheads are considered vegetables in some diets.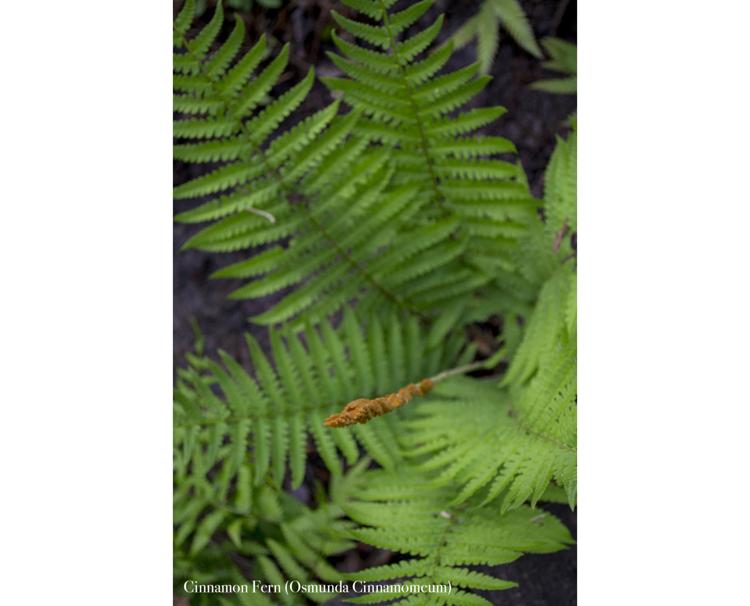 Central to the property lies the A-frame bungalow. Legend has it that my aunt built this with her own two hands. Though her five children might disagree, one thing is for sure: it is one-of-a-kind. I remember visiting as a kid and thinking it was the neatest place on Earth. It feels part-cave and part-tree house, with a tiny bedroom at ladder's end at the very top of the structure. There are four levels: the kitchen and dining area, the reading room, the master and, finally, what I call the tree house room. The master has sliding doors to what used to be a balcony, and it overlooks the lake and the property. The sun shines bright into the room, uncovering Geraldine's home away from home. There's a twin-sized bed, VHS tapes, a collection of books including "The Flowers and Fruits of the Bible" by John Chancellor and many Dick Francis and Agatha Christie novels, and, to my great joy, her painting easel. There's still a canvas there with the beginnings of a graphite underdrawing of bathing figures dancing around a lake. It reminds me of Matisse's "Le bonheur de vivre (Joy of Life)," 1905. There's a dried beehive on the coffee table and a toy gun on the shelf, two sunhats resting on a lamp and blue floral sheet curtains over the windows. In years past, Geraldine would leave the home unlocked with a bottle of wine on the table and a note on the door that said something along the lines of "Come on in, you're welcome to stay, but don't steal anything because God is watching you," which I'm sure both terrified and humored trespassers to the point of leaving it alone. All her possessions are still there in their place and seem frozen in time.
Walking along the winding boards thinking of my frail little aunt, I find it difficult to not consider the enormous undertaking it must have been to maintain the property, and the continued efforts of the board members. Each plank in the boardwalk we're walking along will need repair or replacing eventually, but despite the impracticality of its nature, the character and beauty of it is undeniable. As with the boardwalk, the nonprofit struggles to maintain the bungalow's rudimentary structure and hopes to one day have it sound enough to turn it into a museum and allow small groups in to tour.
It's hard to be in this place and not be fascinated by it. For conservationists, botanists and students of forestry, the preserve is a goldmine of information and learning opportunity. For me, it's a place of reflection and solitude, a chance to reconnect with nature, my family and childhood, where a day spent running through the woods and jumping the creeks was a day well spent.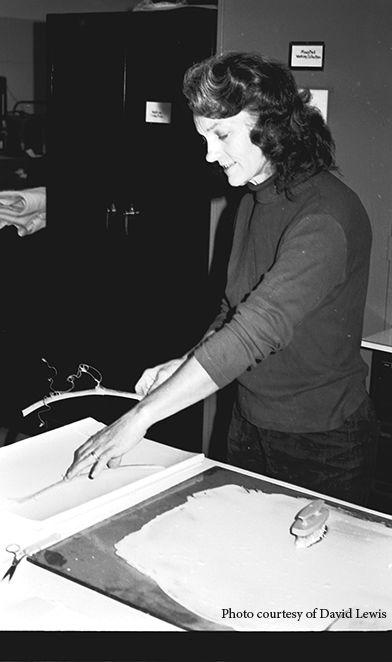 Watson Rare Native Plant Preserve is a 501(c)(3) charitable corporation. The preserve is open to the public at no charge and guided tours may sometimes be arranged (281-421-2469). It is located approximately 4 miles south of Warren, Texas, and about 11 miles north of the Big Thicket National Preserve Visitor's Center. Visit WatsonPreserve.org for scheduled events and details. (Be aware the interior of the house will most likely be closed to visitors.)