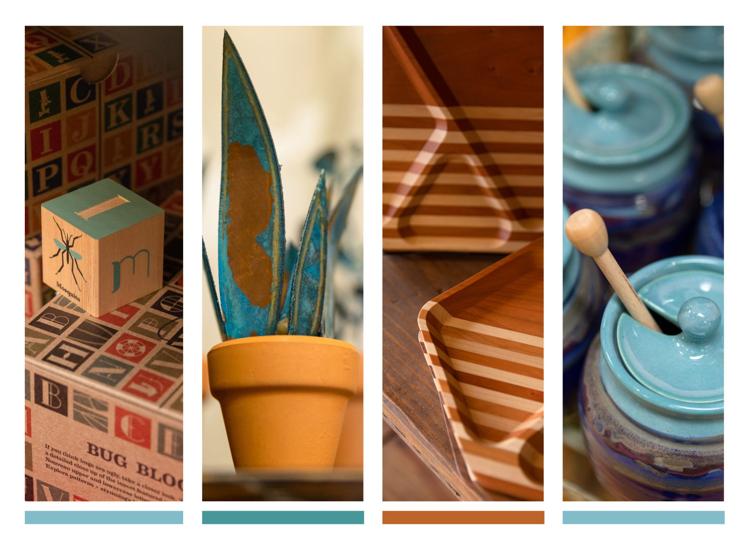 For John and Rebecca Gall, moving back to Texas and opening up a boutique wasn't a purely self-serving desire; it was one based in wanting to raise their kids where they grew up, improving their community and providing a unique product base.
The Galls were big travelers. Rebecca moved to Ohio after graduating college and then to Florida, where she met and married John. Then the pair moved to the Caribbean and then the East Coast.
"We're done now; we're here for good," Rebecca said.
She and John garnered valuable business experience from their careers. Rebecca was a pediatrician, then a teacher at medical school, then a counter manager/makeup artist for an Italian cosmetics line, and then a medical director for a bio pharmaceutical company. Without her experience of the past 10-15 years, Rebecca said she never would have been able to do what she does today.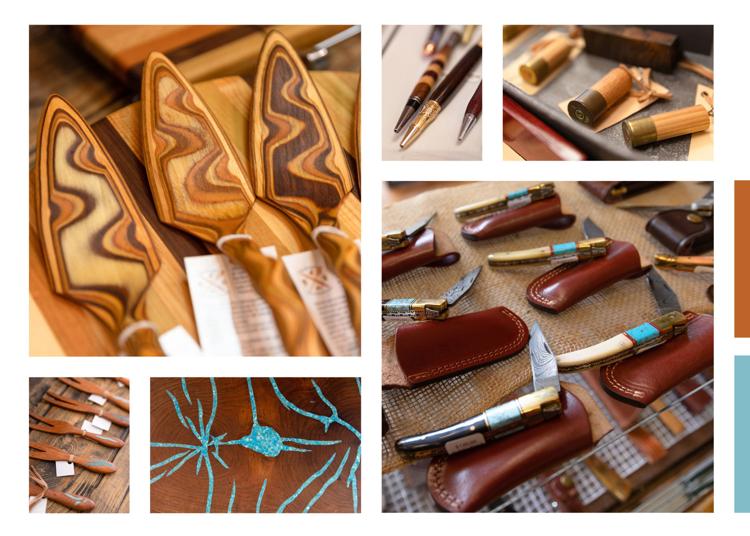 "Then we saved up to leave all that behind and come home to Nacogdoches," Rebecca said.
That was the start of Twigs and Tin, a boutique full of unique, handcrafted gifts, home goods and apparel, and Rebecca said this is way more fun.
"I used to be an HGTV junkie, loved interior design, shopping and being an internet sleuth," Rebecca said. "I thought I should put my evil powers to good use."
She said the goal was to have almost everything, if not everything, in the store handcrafted and mostly by artisans in the United States. Currently, the store has somewhere around 95 artisans. Of those 95, about 35 of those are from East Texas, many from Lufkin and Nacogdoches.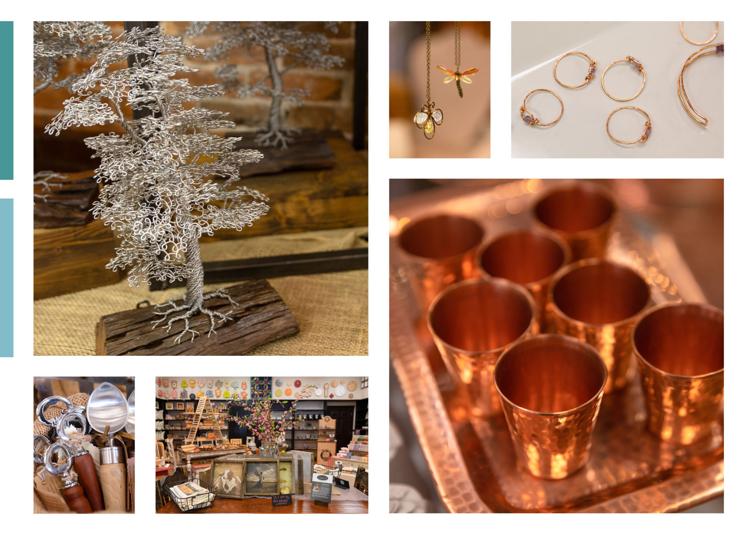 "I think it's great being able to find new artisans who don't have an avenue to showcase their work," she said. "Often times, we're the first people to ever discuss wholesale with them, to buy their products in a retail setting."
Rebecca said she and John try to educate artisans and keep as much money in their pockets as they can while still running their own business.
This is a way for the Galls to give back to their community, and they enjoy it. Twigs and Tin opened June 8, 2016. Rebecca said she and John have learned more about what people want from their store.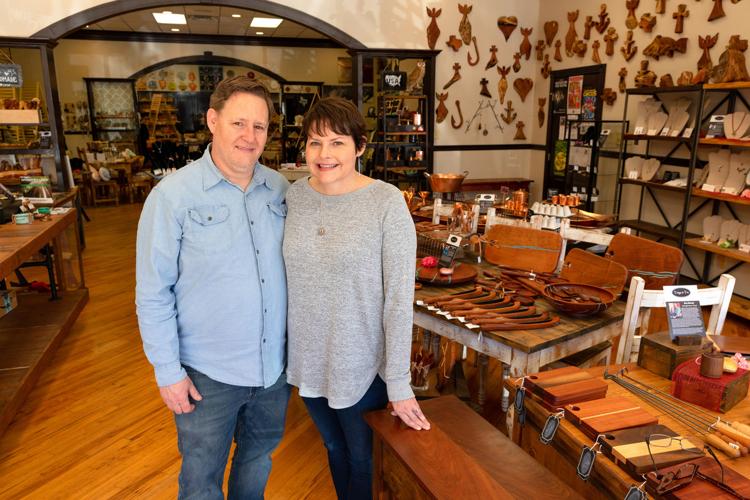 "We thought when we first opened that we were going to have a lot more reclaimed wood furniture, barnwood pieces, more rustic pieces, but we've learned that people really see us as a gift store, even though we have home decor and other items," she said. "We thought we had an identity, but we've learned that people have a more specific identity for us."
One of the most important things to the Galls is community.
"What's really important to us is being part of the downtown community and Nacogdoches as a whole," she said. "We're just starting on this revitalization of downtown. Tourism is the No. 2 industry in the state, so with Nacogdoches being the oldest town in the state, we're trying to build tourism."
Rebecca is active on the Main Street Advisory Board, and she is always on the lookout for new business owners and new properties coming available.
"We want to help the community grow, help the economy grow, not just open a business that is really self-serving," she said.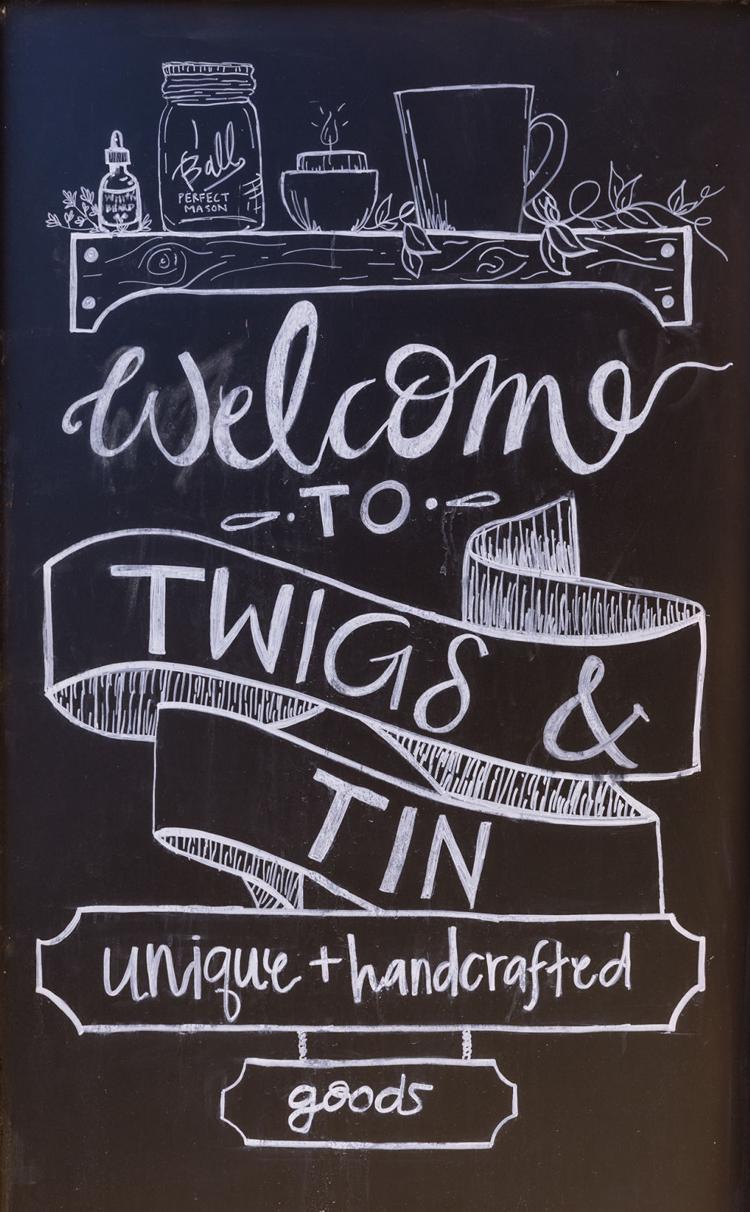 Speaking of new businesses, the Gall family has begun construction on a new coffee and sandwich shop across from their current location. They are hoping to open this store by spring and offer the people of downtown and abroad a place for their caffeine, soda and light lunch needs.
The Galls plan on investing revenue from their shops for their kids later on, and when the time comes, if their kids are interested, they would pass the business to them.
"Our boys are 9 and 7, and they say they want to own a store bigger than Walmart," Rebecca said.
For more information, visit twigsandtin.com, call (936) 552-8944 or visit the store at 311 E. Main St. in Nacogdoches during their normal operating hours: 10 a.m. to 5 p.m. Monday through Saturday and 1-4 p.m. Sunday.