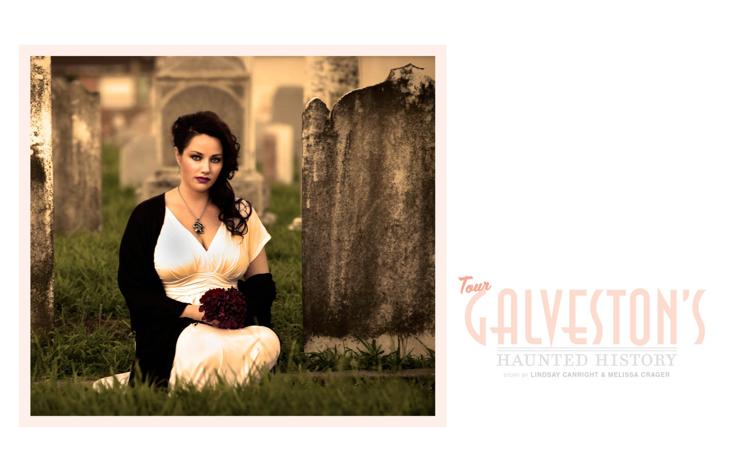 Galveston's official population hovers around 50,000, but not all the island's residents are counted in the U.S. Census.
They appear as pale figures dressed in Victorian garb near the Menard House, 1605 33rd St., or as orbs in dark corners of The Strand's brick buildings. They move furniture and flip light switches while the living watch in fear and awe.
Spirit sightings are reported all year long on the island — why else would the concierge of Hotel Galvez keep a stock of electromagnetic field detectors for ghost hunting behind the desk?
It's the season of ghost tours and events on Galveston Island, so join if you dare.
The Haunted Legends Tour by SegCity
If ghost tours aren't adrenaline-inducing enough, embark on a haunted tour via Segway. Spend an hour and a half perusing some of the city's most noted — and notoriously haunted — historic sites along The Strand and Postoffice Street downtown.
519 25th St., Galveston, (409) 692-6691, segcity.com/galveston, $79.
Cemetery Tours
Marked by ornate headstones and mausoleums, there's a haunting beauty behind the gates of Galveston's Broadway Cemetery. Beginning in 1839 with the donation of four square blocks of land, the grouping of cemeteries on the central boulevard of Galveston has grown to include seven separate cemeteries containing the remains of notable islanders such as Michel Menard, George Sealy and James Moreau Brown. Join the tour, as spirits come to life through stories about Galveston's most prominent residents in close proximity to their final resting places.
Between 40th & 43rd Streets on Broadway, galvestongraveyardtours@yahoo.com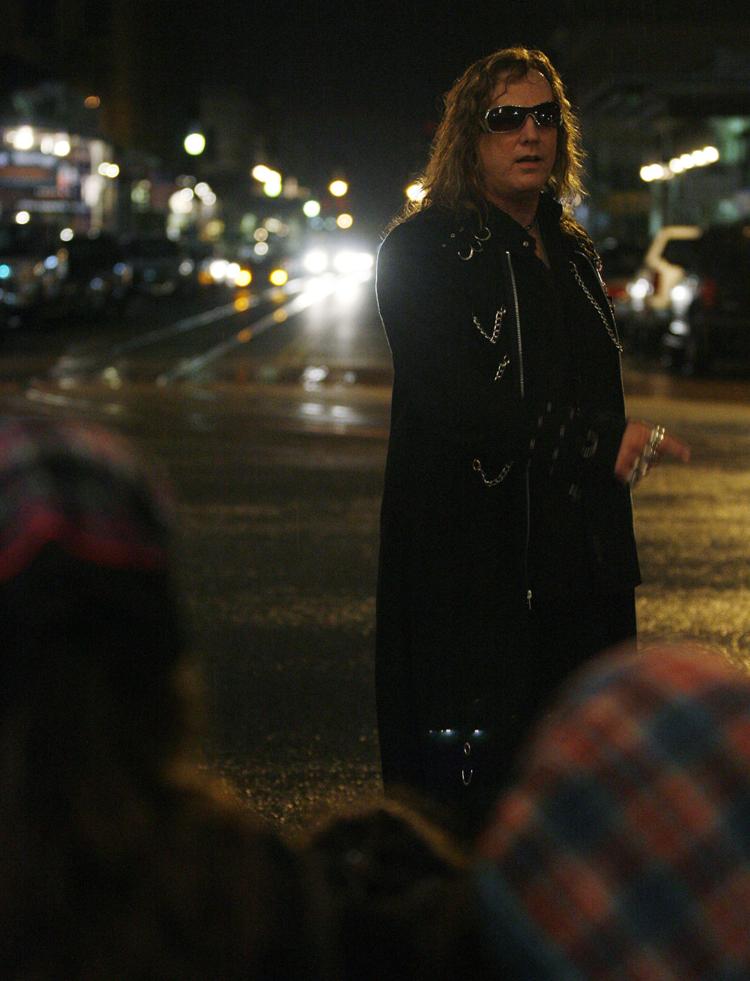 Lanternlight Tours of The 1892 Bishop's Palace
As night falls over Galveston and 14th Street is shrouded in darkness, join groups of guests being guided through the 1892 Bishop's Palace by lantern light. Just don't make yourself too much at home — it's rumored that Col. Walter Gresham, who built the palatial home for his family, is still keeping watch, patrolling the grounds for trespassers.
Tours held at 7 and 7:30 p.m. Oct. 24-26, 402 Broadway, (409) 765-7834, galvestonhistory.org, $30.
Haunted Harbor Tours
Before vessels of immigrants found the shores of America through Galveston's harbor, it was the paddling ground of Jean Laffite, one of the first Europeans to call the island home. The preeminent pirate's spirit is still said to preside over the patch of Galveston Bay he occupied about 200 years ago. But that's only part of the mystical tale woven aboard the Seagull II, a 50-foot boat that takes passengers on a cruise of the harbor's creepiest corners.
Oct. 12, 19 and 26, Texas Seaport Museum, 2200 Harborside Drive, (409) 765-7834, galvestonhistory.org, $20 for adults, $16 for ages 6 to 18 and free for children ages 5 and younger.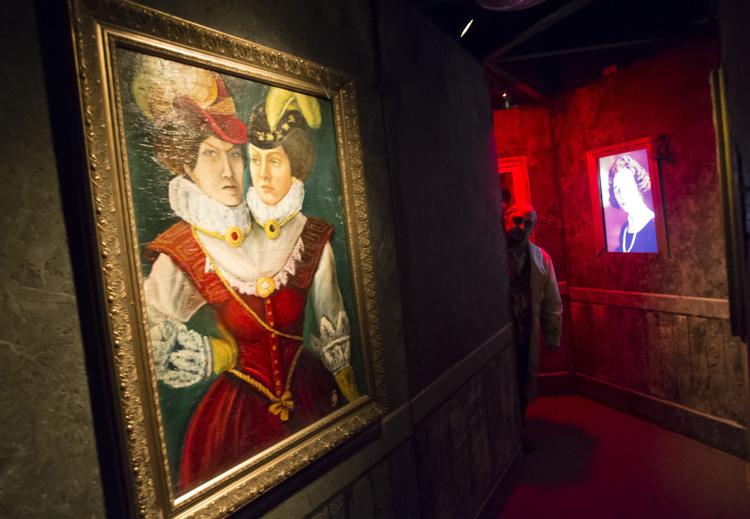 Ghost Tours of Galveston
Dash Beardsley, a nationally recognized aficionado of the spirit world, began mystifying locals and visitors alike when he started Ghost Tours of Galveston more than two decades ago. Beardsley offers tours, covering different parts of Galveston's ghostly lore. The Original Ghost Tour on The Strand takes groups around the historic district, as they learn about Galveston's haunting history. Its sequel, the Restless Spirits Tour, is slightly darker than the original and focuses on recent reports of paranormal activity in the area. The Secret Society Cemetery Tour ventures onto the hallowed ground of Old City Cemetery, which houses the remains of Civil War soldiers, victims of the 1900 Storm and others who met untimely deaths in Galveston.
(832) 241-2623, ghosttoursofgalvestonisland.com
Ghost Tours at the 1859 Ashton Villa
The United States was at the doorstep of great conflict in 1859 as James Moreau Brown moved his family into Ashton Villa. A few years later, when the Civil War had come to a boil, the first of Galveston's Broadway mansions became a local headquarters for Union troops. Later, the Italianate mansion's strong brick walls protected the Brown family and friends during the 1900 Storm as water crept up to the 10th step of its grand staircase. Ashton Villa's long and colorful history makes it prime territory for paranormal activity. In late October, tour guides deviate from their normal historical repertoire to focus on the exceptional life and possible afterlife of one of the home's most scandalous residents. Miss Bettie Brown is said to still be making her presence known almost 100 years after her death. As you walk through the house and hear its story, listen closely for the ghostly tinkle of piano keys, which could mean you've met the spirit of Miss Bettie's younger sister, Matilda.
Tours held at 7 p.m. and 8:15 p.m. Oct. 24-26, 31, 2328 Broadway, (409) 765-7834, galvestonhistory.org, $30.
Ghost Bus Tour
Tired of walking? The Galveston Ghost Bus Tour is a one-hour interactive audio/video experience that includes the stories of the island's haunted history from eyewitnesses. The 20-passenger bus is handicap accessible, air-conditioned and has leather seats for a comfortable ride.
Tours held at 5 p.m. and 7 p.m., 522 Seawall Blvd., (409) 741-3400, galvestonexperience.com, $27.06 for adults, $16.24 for ages 15 and under.
Haunted Mayfield Manor
If you're playing a game of giant chess in Saengerfest Park in downtown Galveston, you might detect faint howls coming from the 1885 Butterowe Building, which houses Haunted Mayfield Manor. With consultation from renowned haunted house designer Leonard Pickel, owner Joyce McLean dreamed up an experience based on the story of Dr. Horace Mayfield, a physician who supervised a makeshift morgue after the 1900 Storm. Though the story is fictional, characters in the frightening tale, portrayed by talented local actors, create a genuinely spooky ambience in the 12-room Mayfield Manor.
2313 Harborside Drive, Galveston, (409) 762-6677, hauntedmayfieldmanor.com, $10.
Historic Galveston Ghost Tour
On a grand expedition through downtown Galveston, hear some of the city's best ghost stories. Each tour is meticulously researched, conducted by professional guides and can be customized for events or personalized tours. Designed to scare, entertain and educate, the Historic Ghost Tour guarantees to "delight even the most skeptical ghost hunter."
Sealy Ave. and 23rd St., Galveston, (832) 245-0492, historicgalvestonghosttours.com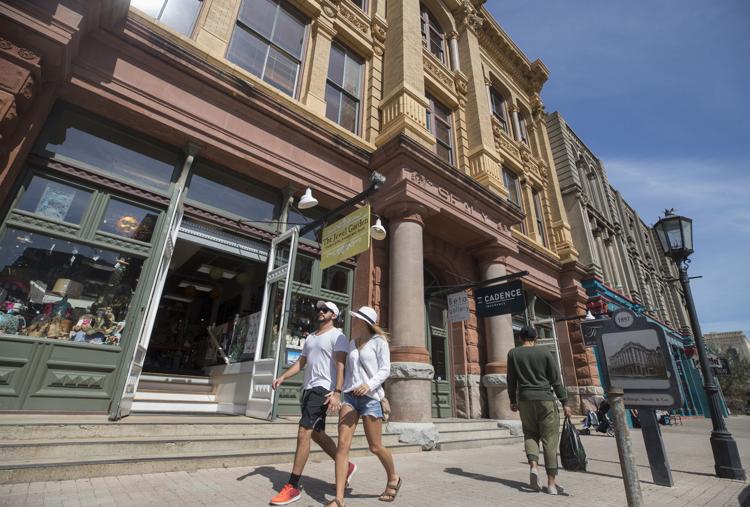 Spooky Strand Tours
Known as "a cemetery with a beach attached," Galveston has seen a horrifying number of sudden deaths from all sorts of natural disasters and epidemics. Some say those spirits never left the island and can be found lurking in shadowy alleyways and all along the Strand, Galveston's most haunted street. This 90-minute walking tour explores the 19th century buildings that have become the playgrounds for many of the city's not-so-dearly departed. You never know just what's waiting around the corner.
2411A Strand Ave., Galveston, (832) 245-0492, spookystrandghosttours.com