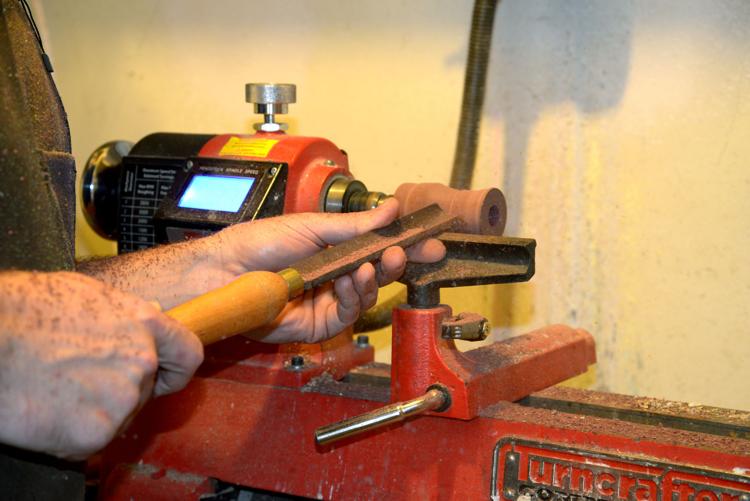 Out of a small piece of wood, Ben Boyle handcrafts a beautiful pen, razor handle, ring or duck call. And out of a small idea, he created a business he never thought was possible — Hollowgrain Woodworks. The business operates out of Ben's garage in Lufkin where it's just him, his music, his lathe and his ideas.
The former car salesman first learned about woodworking after reading a story in The Lufkin Daily News.
"I went to work and one of the salesmen always brought a paper to work, and on the very front page was an old man who made pens," Ben said. "I thought, 'man, that's cool.' My very next customer who came in, his name was Billy Harris. I sold him and car, and we started talking about maybe I could do this."
Billy had an old, unused lathe in his backyard and said he would sell it to Ben for $50.
That fateful encounter six years ago changed Ben's life. Without any experience working on a lathe, he watched a few YouTube videos and made his first pen.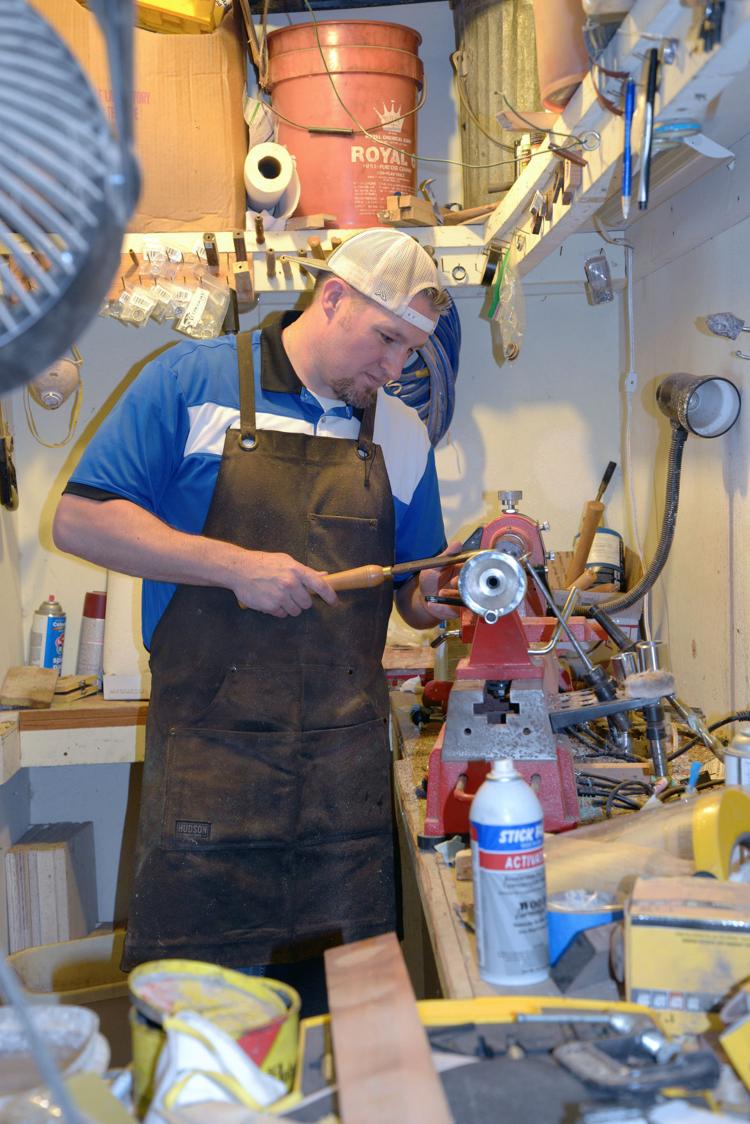 "Everything has been me getting on some sort of forum and asking or watching on the internet or doing research," he said. "At first, it was just the pens. I looked up 'turning a pen' on YouTube. The next thing that came up was razor handles. Then they had bottle stoppers. I've tried quite a few."
It wasn't easy learning a new trade.
"I've thrown away 10 times as many things when I first started than I would sell or give away. There's lots of trial and error."
But when Ben perfected his craft, his fellow salesmen became his first customers.
"Everyone wanted to be a little flashy and have nice pens. I started out selling to them. Then I had a couple of other dealerships that their people wanted some pens. It was right around Christmas, right after I started (woodworking). I posted a picture and people really liked them. People would ask 'can you do this?' or 'can you do that?' And boom. I started making different things."
From the exotic to the common, Boyle uses a wide variety of wood, as well as other materials, such as acrylic and deer antlers. Much of what he uses has been donated from someone's scrap pile, and he likes to barter for unique pieces of wood. He made pens for Stephen F. Austin State University alumni from wood that was taken up from the basketball coliseum and for staff at Groveton High School from their old gymnasium flooring.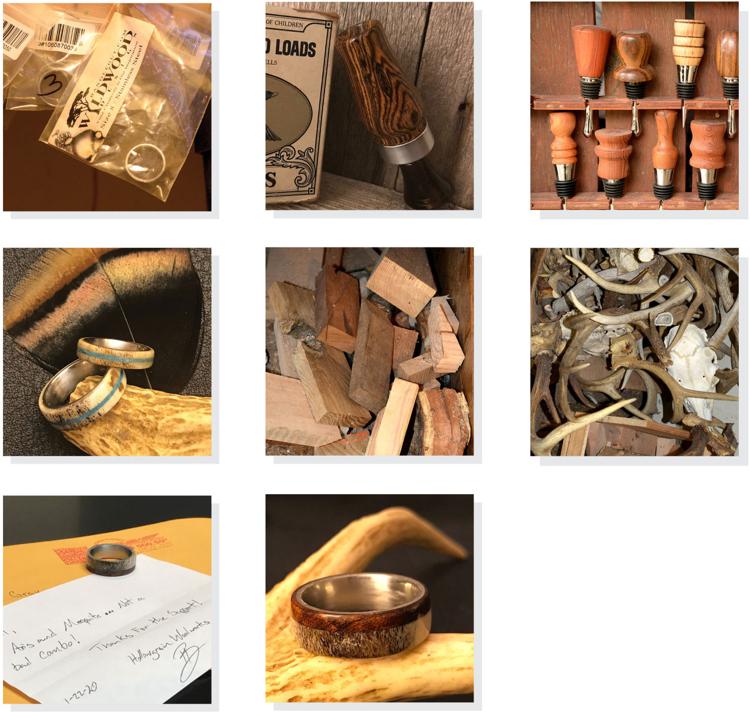 Creating something meaningful and sentimental is what gets his "creative juices flowing." One customer recently brought in the antlers from the first deer his wife had shot with a bow.
"For Mother's Day, he wanted to have a ring made for her from them. So that's what we did; we made her a ring," Ben said. "I like making something for you; I don't like making something for a 'maybe.' I like it when someone calls and says, 'Can you make this for my dad for Father's Day?'"
Over the past few years, he's learned how to make other items, like stovetop covers, business card holders, bottle stoppers, earrings, rings, quilt ladders and welcome signs. He has also learned how to work with acrylic materials to create custom duck calls.
"I don't want to be just good at one thing. That's no fun. If I try something and it doesn't work well, I want to figure out how I can make it."
Ben ships his merchandise to customers all over the country. He has set up a booth at Canton's First Monday Trade Days a few times, but said social media and good old-fashion word-of-mouth have been key in promoting his products.
"I thought this was just going to be a hobby and do some things here and there, but any time I post something, I may get one order, and I may get fifteen."
His hobby-turned-business does not require a lot of space or materials. He's most comfortable working out of a small closet in his garage, the door draped with an American flag, and everything he needs within reach. He takes every chance he can get to turn some wood on the lathe and create something unique, whether it's a few minutes during his lunch break or a few hours in the evenings and on the weekends.
"It's relaxing. You just get out here and turn on your music and get after it. It's just something you're in control of. You don't have to worry about a mad customer or an upset family member or COVID-19. You don't have to worry about any of that. You just come out here and make something cool."
To learn more about Ben's products, visit Hollowgrain Woodworks on Facebook.