"Love what you do, and you'll never work a day in your life."
Wearing rubber boots instead of business suits and looking at a GPS screen instead of a computer screen, most days at the "office" don't really seem like work to Carla Ethridge and Allie McElroy.
And why would it? After all, their "office" consists of the 8,500 square miles of pine forests and rivers that make up the wild and beautiful Neches River Basin.
"This is really a dream career. I enjoy every second of my work days, even the short time spent in the (actual) office," said Ethridge, Clean Rivers Program manager for the Angelina and Neches River Authority.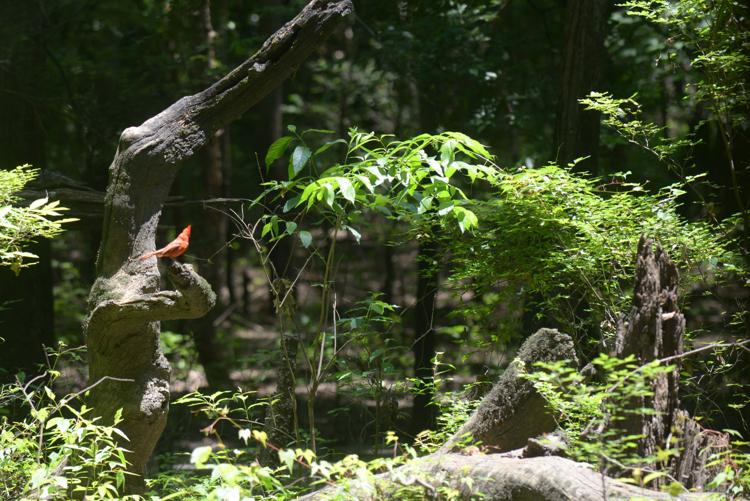 And McElroy, ANRA's wildlife biologist, agrees.
Together, they make up ANRA's water quality monitoring team. On any given day, the dynamic duo can be found on the winding roadways and waterways of East Texas. By truck, by boat and by foot, you'll find them in every crook and cranny, creek and crevice of the 17 counties that make up ANRA's territory.
They travel nearly every angle of the Angelina River, all traces of the Neches and everything in between.
And while it may not feel like work, make no mistake, they're doing something that affects all of us in East Texas: They're testing the waters — quite literally.
Ethridge and McElroy monitor 37 sites quarterly throughout the Neches River Basin for the Clean Rivers Program, a partnership between the Texas Commission on Environmental Quality (TCEQ) and regional water authorities like ANRA, to assess water quality, so that East Texans can continue to enjoy safe and clean water, both now and for generations to come.
Using special tools, they detect the health of the water, much like a doctor using a stethoscope to check your heart.
For instance, slower flow rates and lower depths can be caused by drought conditions and low-dissolved oxygen can be caused by excess nutrients, algae or even stagnate water, all of which can cause poor water health.
One important tool is the sonde, a multi-probed electronic instrument that can determine water temperature, pH, dissolved oxygen and conductivity of the water.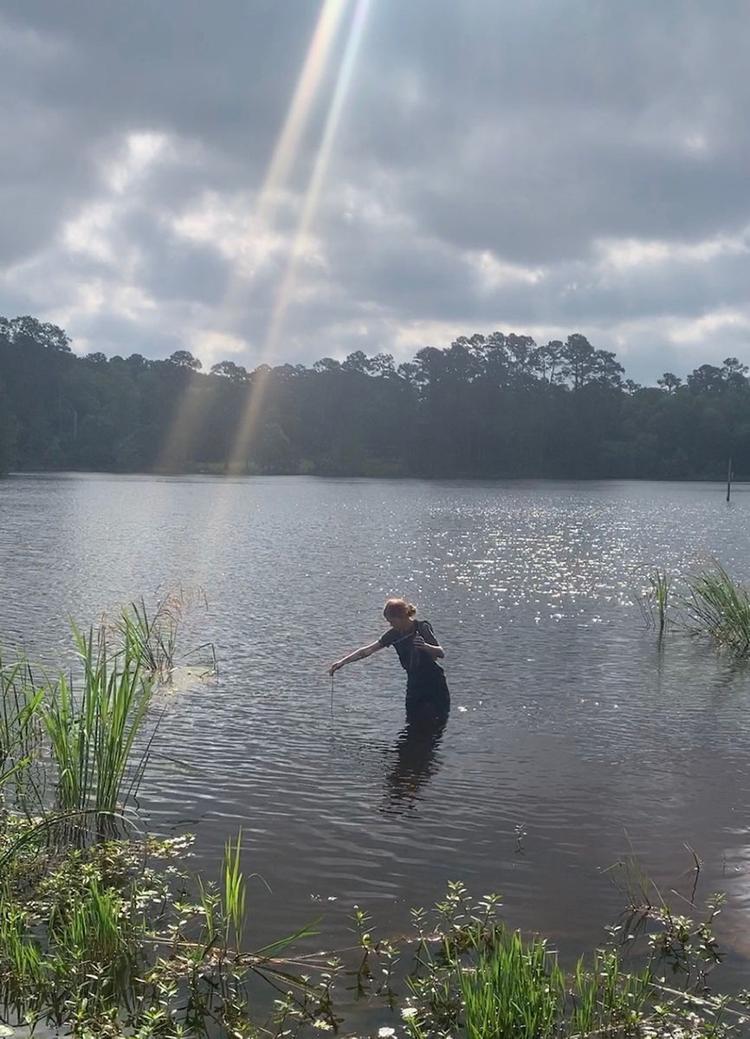 Another key tool is the secchi disc. The black and white disc, attached to a rope, is dropped into the water. Once the markings disappear from view, a measurement is taken to determine the turbidity, or cloudiness, of the water.
Now, most of you may be wondering how our muddy, brown water in East Texas could possibly pass this test, but you'll be comforted to know that the color of water doesn't necessarily determine its cleanliness.
There are plenty of natural factors that make our East Texas waters unique.
First, not only do we have more bodies of water than anywhere else in Texas, we also have the highest amount of annual rainfall — 45-plus inches a year on average. This prevents sediment from settling to the bottom of rivers and streams.
Add the debris from our abundance of trees, and you've got the perfect recipe for muddy, cloudy water. But there's a limit even for East Texas. One thing is perfectly clear: too much cloudiness can be caused by deeper issues, which is when Ethridge and McElroy come in to investigate.
Further, in-depth laboratory testing of water samples can be done at ANRA's Environmental Laboratory to determine if they meet TCEQ standards, and if there are impurities, such as bacteria, chemicals or other pollutants, and even whether an excess amount of nutrients exists.
There can be too much of a good thing.
For example, too much nitrogen and phosphorus in the water, while both essential nutrients, can cause excessive algae growth, which can deprive aquatic life and other animals of oxygen and kill them.
Keeping our water healthy is all about balance, and this is one of McElroy's priorities — studying the impacts on animal habitats of both invasive and endangered species.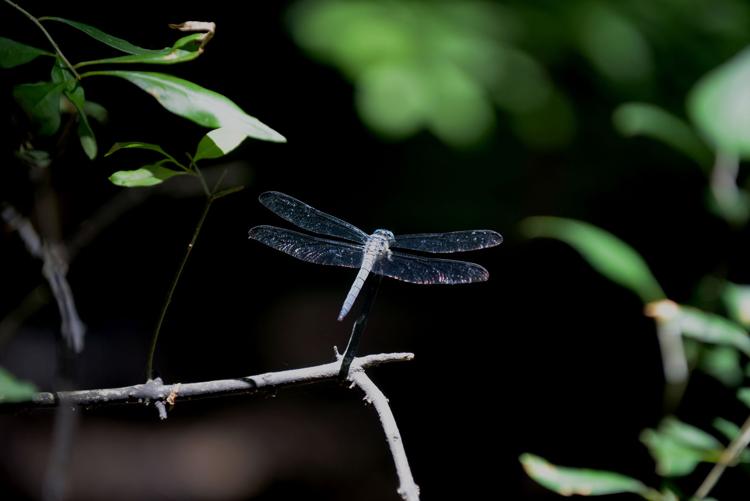 Lab results also can determine whether it's safe for recreational activities such as swimming, boating and fishing. If quality impairments are found, such as elevated bacteria in water or the presence of mercury in edible fish tissue, recreational activities or fish consumption may be limited or forbidden in certain areas.
Testing also can help the team discover sources of impairments so that action can be taken to restore water quality. For example, it's easy to understand the negative impact of pollution from a factory, but what about a farm upstream?
Most people don't realize that animal waste and fertilizer in rural fields can be just as detrimental as sewage discharges.
"That's why we want people to maintain their septic systems and keep livestock away from our rivers and streams," McElroy said.
It all eventually ends up in our water, and it's beginning to show.
Ethridge said, "Data collected at monitoring stations is used to identify and evaluate issues with water quality in the Neches River Basin."
However, an "out-of-sight, out-of-mind" mentality exists, and many people don't realize the negative impacts of their actions. Litter is becoming a major problem, and the data doesn't lie.
Neither do Ethridge and McElroy. They've seen it with their own eyes.
While they work hard to monitor our water, they can't do it alone — it's up to all of us to keep our water clean. Water affects all of us, which is why it's important that we all work hard and play our part.
"When a decision is made to address a water quality impairment or concern in a water body, we, along with other water quality partners, inform and engage stakeholders, emphasizing the importance of community involvement," Ethridge said.
Community involvement includes organizing stream cleanups, advocating businesses to be better environmental stewards and creating educational programs in neighboring communities.
This is right up Allie's, well, alley. Her favorite part of working at ANRA is being able to make a difference and educate the public about these issues.
Although there's lots of work to be done, Ethridge and McElroy love what they do, so they just go with the flow. After all, it's just another day at the office for them.
Keeping our water clean is a dirty job, and we've all got to do it.
For more information, visit anra.org.