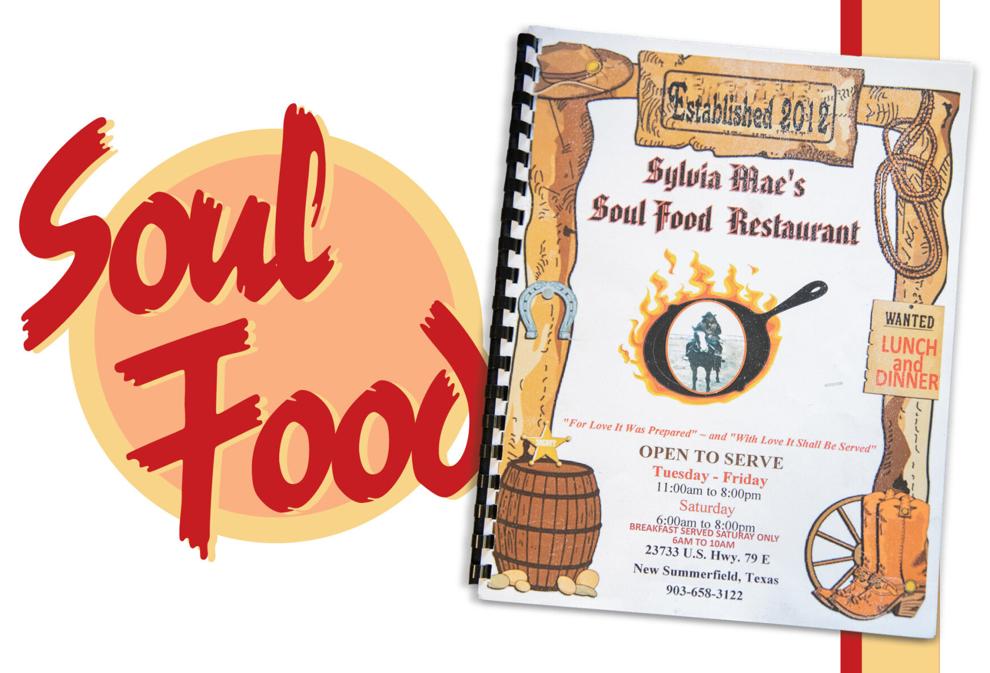 Sylvia Mae Jones is in the business of serving up food for customers who enter her restaurant; but not just any food.
Soul food.
"I don't know how to cook small. I have three sons, so I've always cooked big pans of food," Jones says about her style of cooking.
And while her patrons may walk away with a belly full of Southern goodness, they also will leave with a dose of kindness and love. "I love to cook. I love to make people happy. I love making somebody else's day better," Jones says.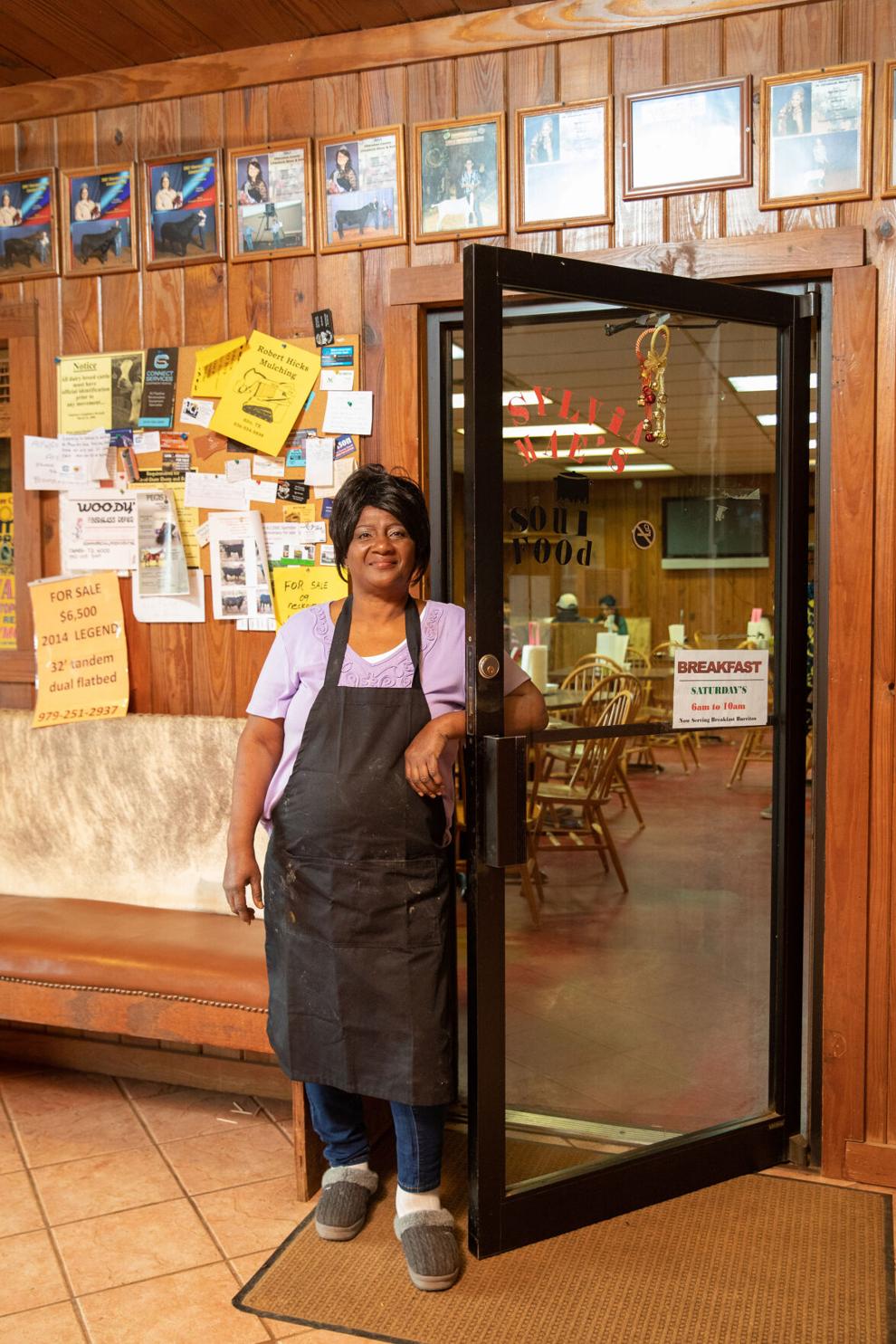 Dishing out good food and grace comes naturally for Jones, even in the midst of the multiple trials in her life over the past year.
"I lost the restaurant. I had a wreck in October and totaled my car out. Then, I turned around and my house burned up. And right there, the community was right there — pulling for me to keep going," Jones said. "When you go through so much, you want to just give up. People come in and encourage me to keep going. God didn't bring me this far to leave me."
Originally, Jones moved to Jacksonville to work for the prison system. Driven by her love for food and people, Jones followed her heart and launched the restaurant eight years ago. The community welcomed her with open arms.
When needs arose for her, they rallied to meet them: Someone provided an upgraded steam table. Another member of the community provided chairs for a porch she'd added.
Last year, when Jones needed to move from her original location, she struggled with finding a new space. The local newspaper ran an article: "SOS: Save Our Soulfood." Michael Davis, the owner of the Tri-County Livestock Market in New Summerfield, contacted Jones to see if they could house her restaurant. After prayer and consideration, they both agreed it would be a good fit.
Sylvia Mae's Soul Food Restaurant has been featured in many magazines since she first opened her doors. Her home-cooked cuisine is certainly worthy of the many articles and awards she's earned. But what is also noteworthy is the love she shows each person with whom she comes into contact.
The restaurant's page on Facebook is full of weekly specials, photos of Jones with customers and many notes of encouragement from Jones to followers of the page.
"Please don't forget every situation in life is temporary. So when life is good make sure you fully enjoy that feeling. And when life is not so good, remember that feeling also will not last forever and better days are on the way," reads one of her posts.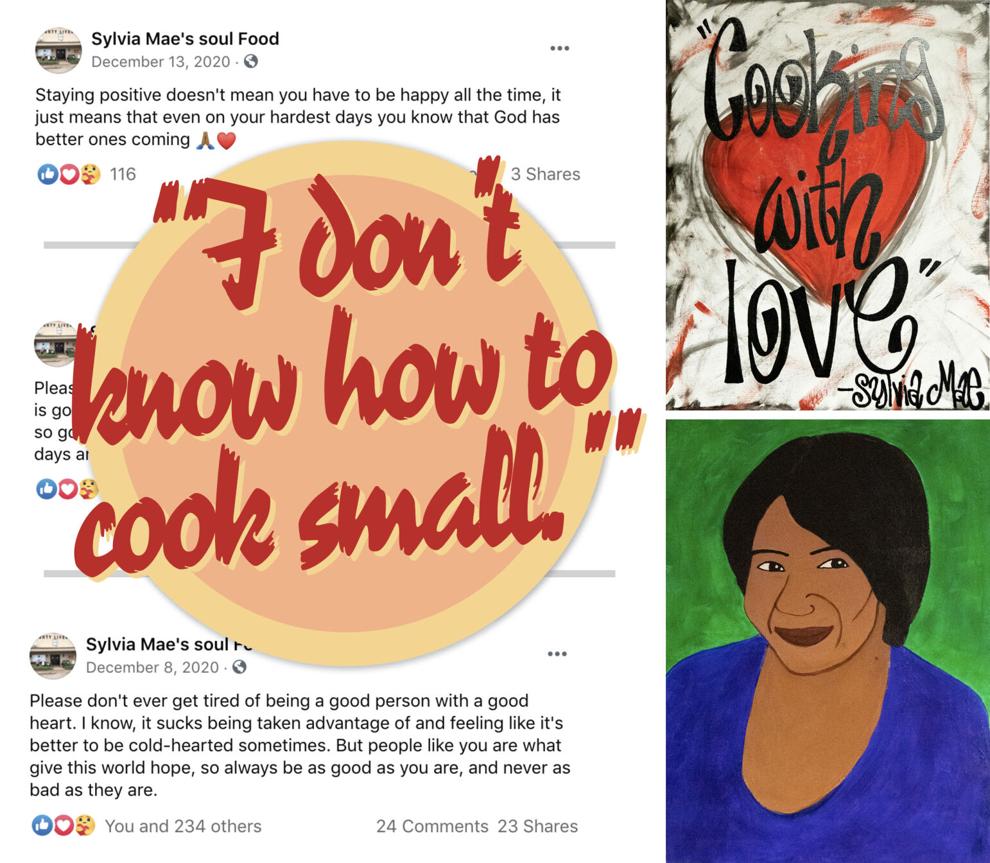 She organizes a free Thanksgiving dinner for the community. Last year, she and her staff served 185 meals to those in need. She partners with different organizations and churches. This past year, she even had volunteers from Tennessee.
Jones gives her customers roses for Valentine's Day and Mother's Day. "I do little things. I don't have much. But I share what I have," she said.
"With the tragedy I've been through this year, it's been such a blessing where the community comes together and still blesses me and pulls me through a tough time. You wouldn't think people really care about what people go through, but people care about what people go through.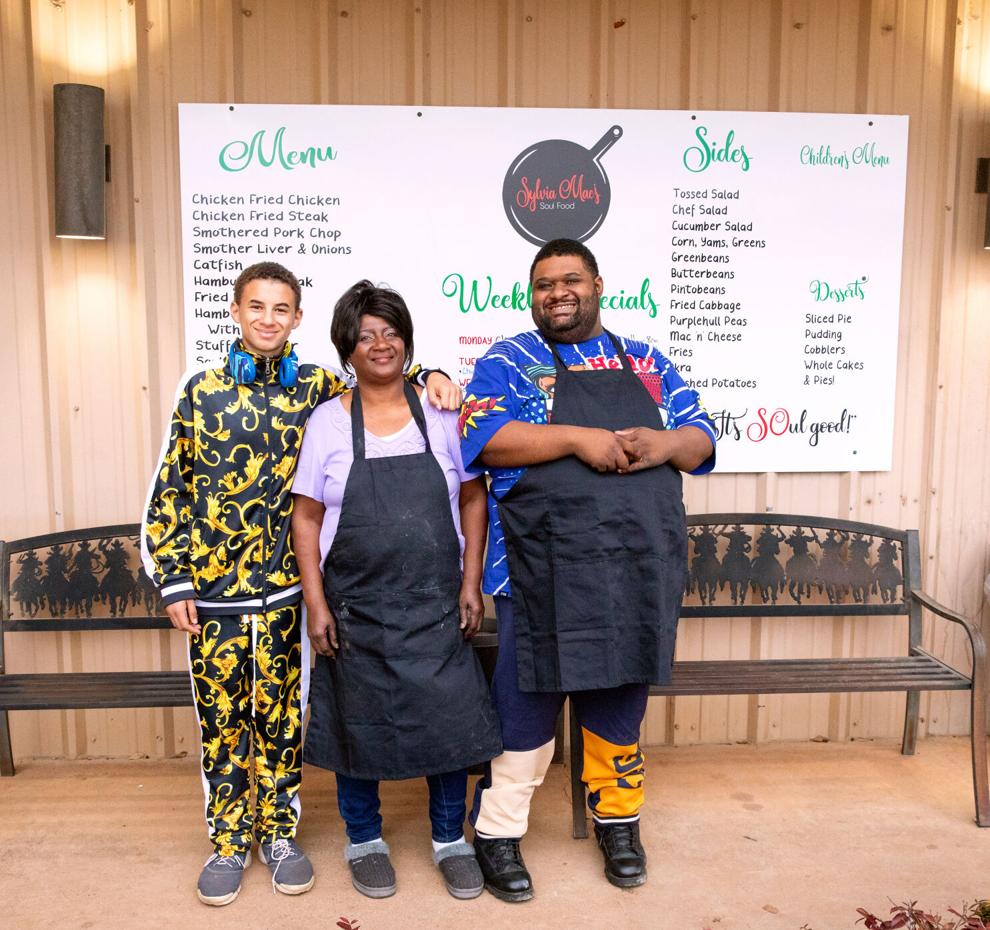 "It's not really Sylvia Mae's, it's the community's." Jones says.
"If I had to do it all over, I think I'd do it the same way. I would do nothing different. I thank God that the lesson I'm learning, whatever He has for me, I'm ready."
Food for the soul.