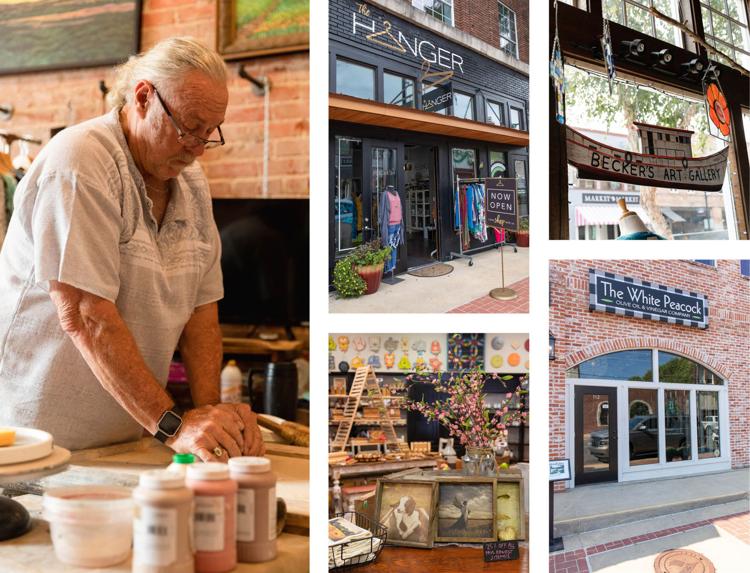 Editor's Note: First observed in 2010, Small Business Saturday serves as a counterpart to Black Friday and Cyber Monday, some of the largest shopping days of the year. As a registered trademark of American Express, Small Business Saturday encourages holiday shoppers to visit locally owned brick-and-mortar businesses.
With all the hustle and bustle of the holiday season upon us, everyone is looking for that one novel gift — and many might have some luck downtown this year on Small Business Saturday, a chance to support local businesses and discover unique gifts from local shops.
"You're helping someone's dream," said Karlye Fleniken, the owner of The Hanger in downtown Lufkin.
"If no one shops local, then we won't make it. It's easy for department stores because they're everywhere, but us, you're really just helping us keep making it. We wouldn't if we didn't have people shopping local."
Small Business Saturday has become an event that many local store owners look forward to, and they are working together to bring more shoppers to locally owned businesses. Several have said they will offer food and drinks, as well as discounts on their wares, this year.
Main Street Nacogdoches puts on the yearly Waffle Fest to coincide with Small Business Saturday, said Rebecca Gall, the owner of Twigs and Tin. The event drives many people to the area and makes this coming Saturday one of her biggest sales day of the year.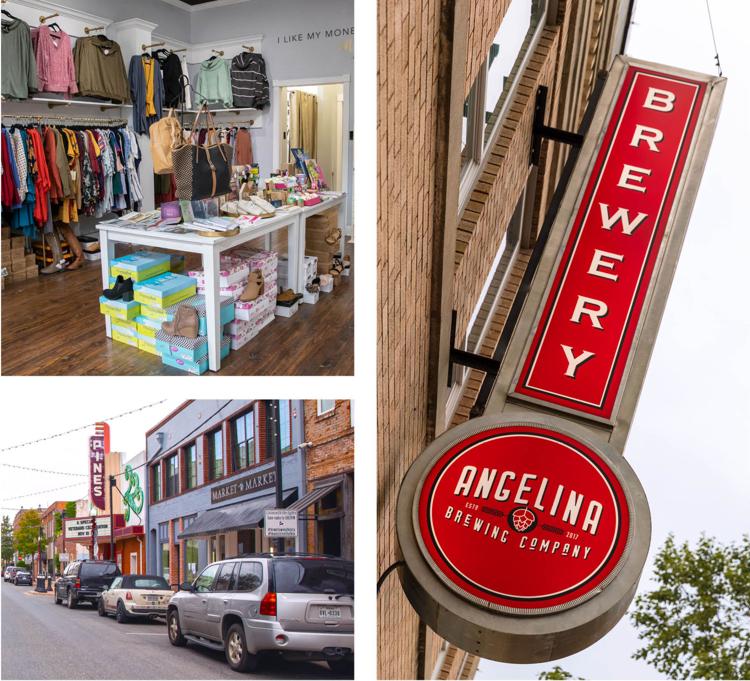 "We just opened a second business, a cafe, across the street and for both businesses we've received support from the community and the city," she said. "The city has been great to make it easy to open both businesses. ... And we have a lot of customers from both businesses who will come out of their way to support us as a small business."
She believes the Waffle Fest and the number of families visiting town for the holiday weekend make Small Business Saturday tremendously successful.
The Hanger will have a 10% sale for people who participate in the Fitt Life Nerf Ninja event, which allows shoppers to drop off their kids for a few hours while they shop or dine downtown.
"This is our second year doing this," said Sandi Adams, the owner of Fitt Life. "The purpose is to promote small businesses in the community."
Fitt Life will accept around 20-30 children for $20 for two sessions and give parents a passport for all the businesses participating. The passport offers them deals and at the end can be used by participants to be entered for door prizes. Those interested need to contact Fitt Life before dropping their kids off, Adams said.
"It's just an initiative for people to shop downtown that day and get a little sale, and you get to drop your kids off to go play," Fleniken said.
Tammy Ellison, the owner of Soul Blessed Boutique, said they don't have any big sales planned but will serve refreshments and plan to participate in the Fitt Life event as well. They also plan to have giveaways every hour, on the hour.
"When you shop local, you support local," she said. "The money goes back into our city. ... Also, the money that goes to pay me goes back into the community as I spend it."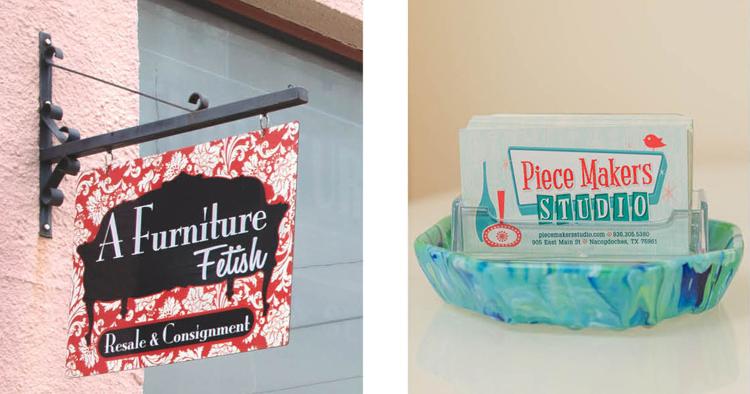 Adelle Becker, an owner of Becker's Art Studio, said they also will have some sales on Saturday. The Becker's Art Studio offers a different shopping experience from many places in town because their pieces are handcrafted from local artists, including pieces from previous Charm editor Kaleigh Howe and former Charm graphic designer Jackie Ray.
"The things here are made here, and we have artists that are local artists," Becker said. "So when you spend here it's going to the people who you're supporting their works, and when you support their work, they can do more art and grow in their arts and their businesses."
Andrew Harbuck, the owner of A Furniture Fetish, said they will have a giveaway for people who enter their names in a drawing, as well as various sales across the store. Because A Furniture Fetish is a consignment store, they can only give sales on items their suppliers approve of, he said.
"When you're shopping downtown you're supporting neighbors, not corporations," he said. "It's good that we see a lot of our regular customers and new people that come downtown and make a point to shop local."