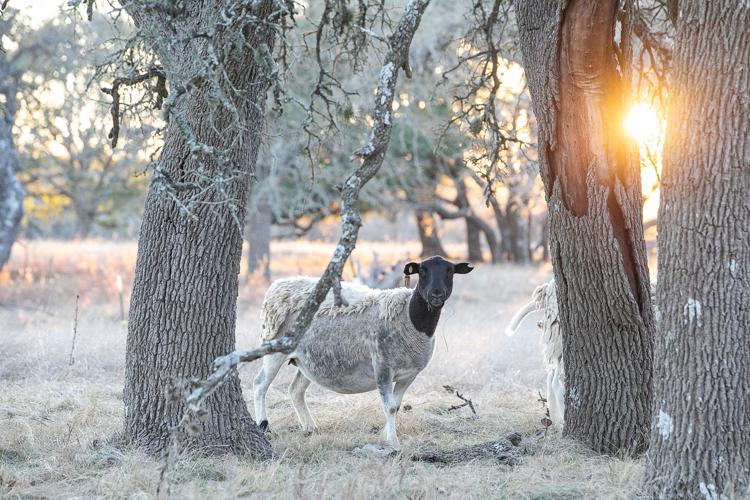 Editor's note: East Texas Food Guy, Jason Hardy, and former Charm staff photographer, Leslie Nemec, spent a week visiting the romantic Texas Hill Country and historic San Antonio. This month, Jason shares his thoughts on the vacation Leslie planned. In the next edition of Charm, Leslie will give her take on Jason's trip.
Leslie and I have a rather large blended family, so we covet our short glimpses of alone time: you know, those rare moments when the other parents have the kids (who we dearly love and usually end up pining over). Alone time, however, is something I believe every couple should make time for. Keeping this in mind, we set out to plan a romantic getaway for two. Making vacation arrangements with six kids, a dog and two cats is like planning to invade a small country. You have to consider the other parents' and children's schedules, animal sitters and how to cram everyone's luggage into a Jeep. It's overwhelming to say the least. To compound things, Leslie's ideas and mine are slightly different when it comes to vacation. Generally, we take turns planning our outings, but this time, we met in the middle and turned it into two mini-vacations. Leslie wanted to visit the Texas wine country, and I was determined to show her historic San Antonio.
We settled on a beautiful house conveniently located between Luckenbach and Fredericksburg, and a hotel in San Antonio. With logistics mostly figured out, someplace to sleep while we were there and a great dog sitter (thanks, Paula!), we were set.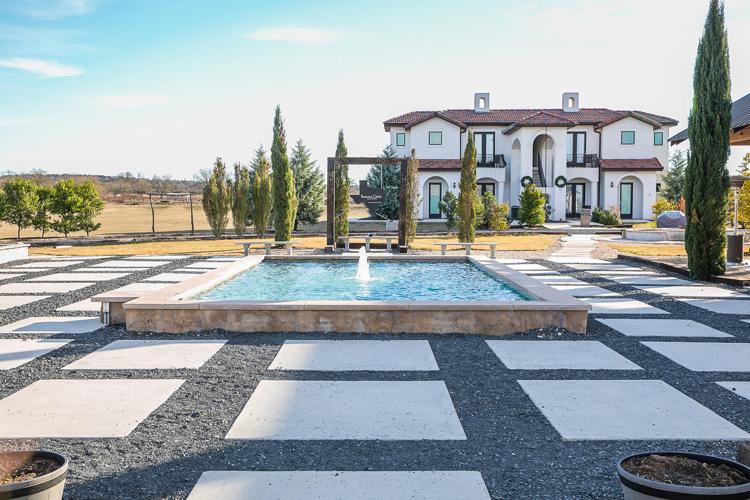 Over the next few weeks, we attempted to find things to do at our destinations. We were delighted to find out singer-songwriter Keven Fowler was playing in Luckenbach (a charming little settlement well known for its live music). Leslie contacted the visitor's bureau, I brushed up on my San Antonio history – determined to be the best tour guide I could be – then, we waited for our Hill Country holiday.
The morning of departure was a blur of loading the car, barking orders, throwing things in the Jeep at the last minute, taking the dog out and helping find lost shoes; just normal events when trying to get a gaggle of little girls out the door on time.
I love driving through the Hill Country, watching the pines fade into oak flats, then into cedar breaks with rocky hills and valleys. Leslie told me it reminds her of the Midwest, where she spent much of her life.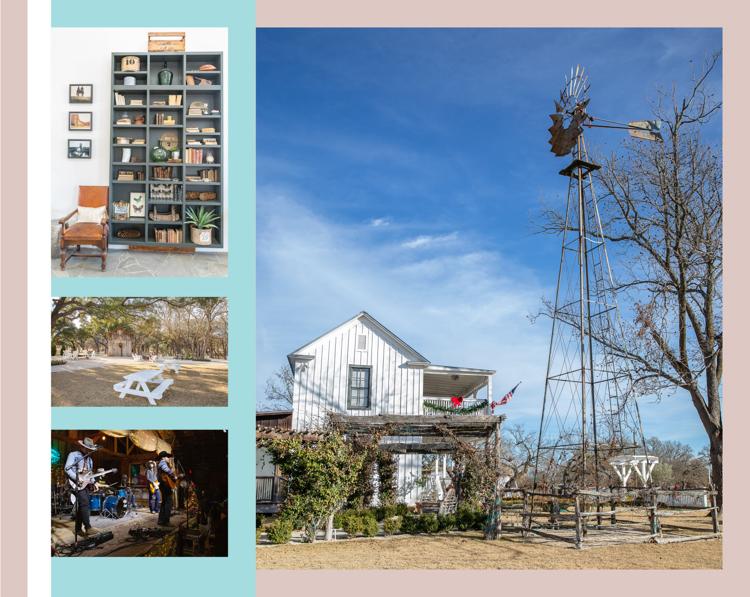 We first drove into Fredericksburg to pick up some information from the visitor's bureau. A quick stop at the grocery store for snacks, and we were off to the bed and breakfast.
The busy roads and traffic of Fredericksburg disappeared from our rearview mirror and gave way to Hill Country farmland with rolling hills and little traffic. We turned off the black top onto a gravel road about six miles out of town. Soon, we were crossing cattle guards with signs warning us of free roaming livestock. I was a little concerned that we were inadvertently trespassing; however, the map told us to proceed. After around a mile and a half, we found our temporary home, 2H Rock House. The house was in the middle of a working ranch, (thus the cattle guards) which was owned by two brothers. It was, as the name suggests, a stone house with two bedrooms, a living room and full kitchen. There was a patio complete with a fireplace, grill and seating. The owners even supplied logs for the welcoming outdoor fireplace. There was a plate of homemade cookies on the table, and a freshly made desert in the well-stocked refrigerator. It was absolutely amazing, but what really made Leslie's heart skip a beat was the coffee. Yes, the coffee. They provided Illy brand coffee, which I had never heard of, but will definitely find more of should I need to get myself back into her good graces. We woke up every morning, and drank Illy coffee on the patio while watching deer play in the pasture behind us.
Our first adventure happened the evening we arrived. We unloaded the Jeep and set out for Luckenbach to see Keven Fowler play. A sweet lady bought our tickets for the show (thank you, Vicki Matthews!). Her son is the base player for the Triston Marez band, who opened for Keven that night. Both bands were so much fun to watch. Leslie and I thoroughly enjoy concert photography, so it was a showdown over who had control of the one camera we had brought. After the concert, we headed back to the house and slept like babies, road weary and exhausted from a late night for those of us over the age of 40.
With no real itinerary, we winged the next three days. We visited several restaurants, wineries and local attractions. Hondo's and the Hye General Store were great lunch spots, and because our little house was so charming and homey, we decided dinner cooked by the ETX Food Guy would be pretty romantic. The first night we made steak and roasted potatoes, and the next night we kept it simple with frozen pizza and salad. I honestly have to say those nights were my favorite part of the vacation. Sitting by the fireplace, a glass of wine in one hand and her hand in the other. How do you beat that?
Of all the wineries we visited, there were a few standouts – three to be exact – and each was great in its own way.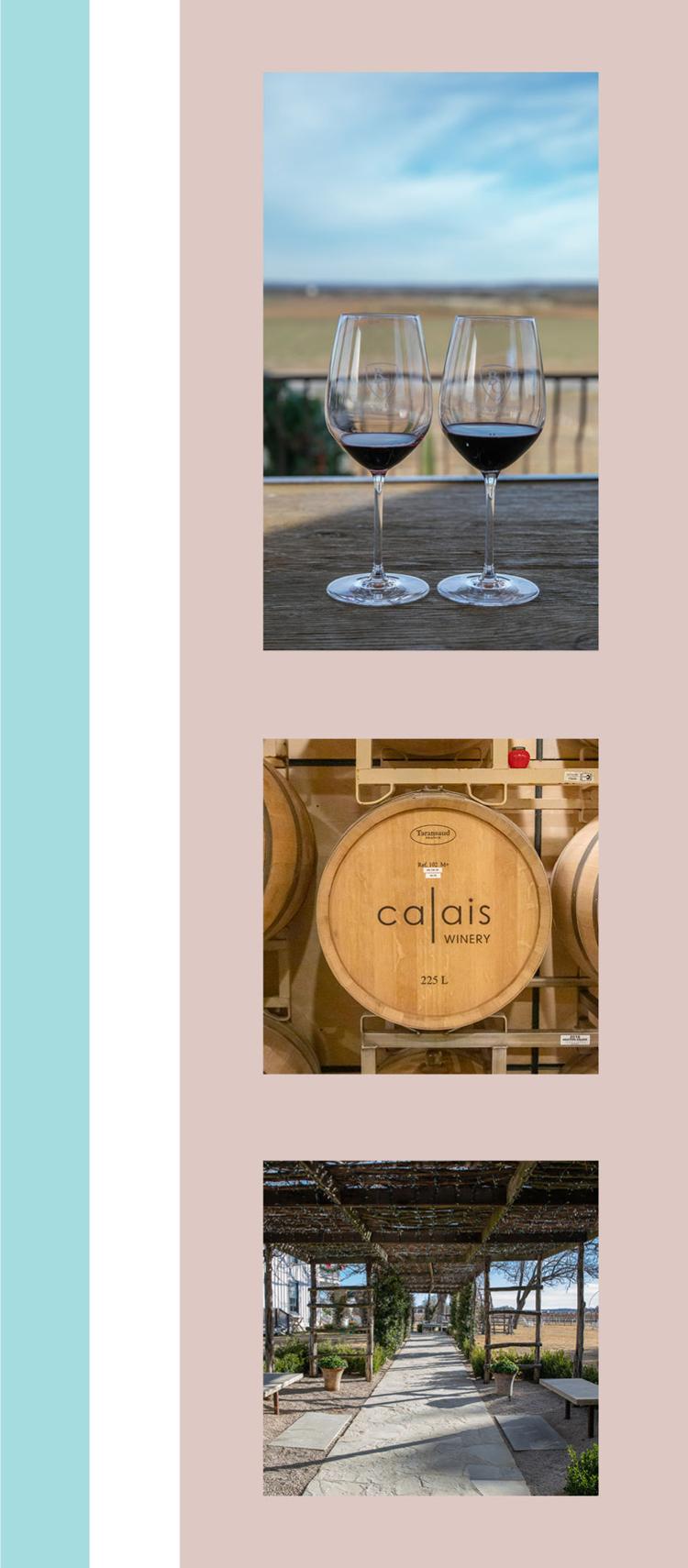 Ab Astris was a beautiful place in Stonewall, just outside the Lyndon B. Johnson State Park, with sprawling vineyards and beautiful grounds. The friendly staff had a wealth of information about the area, and they actually pointed us in the direction of our next winery. (Side note, we enjoyed the wine at Ab Astris so much, we joined their wine club.)
Per the recommendation from the Smith Family at Ab Astris, we took a short drive over to Calais Wines, a true hidden gem. The unassuming building and grounds boast no signage, and unbeknownst to us, tastings are by appointment only. Leslie and I actually thought it was a shooting range when we drove by the first time. When we opened the massive doors to the underground tasting room, we found ourselves staring at a group of strangers. We had inadvertently interrupted a private tasting, so we apologized and set a time to come back.
Since we had time to spare, we made a quick trip through the LBJ State Park. The ranch grounds of our former president were a sight to behold. The rolling hills and historic homes of the ranch provided an atmosphere of nostalgic romance. Making sure we didn't miss our scheduled tasting, we headed back to Calais where we were greeted by our host, Mary Franco. We learned Calais was owned by a French transplant to Texas, who has a unique passion for wine. Because of the size and intimacy of the space, we found it to be an educational and wonderful experience. Freshly baked bread with wine dancing on your taste buds shared with the one you love in an underground setting… now that's romantic!
We reluctantly loaded up in the Jeep and headed back to the highway. Texas Highway 290 is dappled with rambling ranches and exquisite properties, and Signor Vineyards was no exception. The wine was refreshing and the grounds were lovely, touting a farmhouse atmosphere with large oaks and picnic tables. They even had a fun outside wine bar for patrons to enjoy as they relaxed in one of the many Adirondack chairs under the shade of the ancient oak trees.
Exploring the Texas wine country is certainly a trip worth taking. At every vineyard we toured, we were showered with hospitality that only Texans know how to deliver. Leslie and I spent lots of time hand-in-hand, taking it easy and looking over the stunning terrain. We drank great wine and ate amazing food (even the stuff we cooked in our home-away-from-home). We had a great time, but as for me, any time alone with Leslie is nothing short of amazing.