A quaint workshop lies behind a curtain of pines in the heart of East Texas. Its cedar sign dangles overhead, welcoming those who enter: Robert's Workshop.
Robert Lowrey's workshop is in Pollok. He sells everything from custom wooden flags to wine glass holders. However, he specializes in custom washer and corn hole boards.
One look around Robert's workshop and you can tell it is operated by a true craftsman. His tools and work surfaces are clean and organized, and his inventory is neatly stored. When you look at his product you can tell it was crafted by an artist.
Robert inherited his love of woodworking from his father Williford (Bubba) Lowrey. Bubba enjoyed crafting wood, but stopped when his appliance repair business began to take over his woodworking shop. Since Robert has kicked off his business and Williford has retired, Robert hopes to resume working with his dad again.
"Now that I have the shop set up, he's getting back into it," Robert said. "I'm good about learning stuff on my own, but then he'll look at it, or I'll ask him, 'What is the right way to do this?' and he will give input. I've definitely learned a lot over the years from him for sure."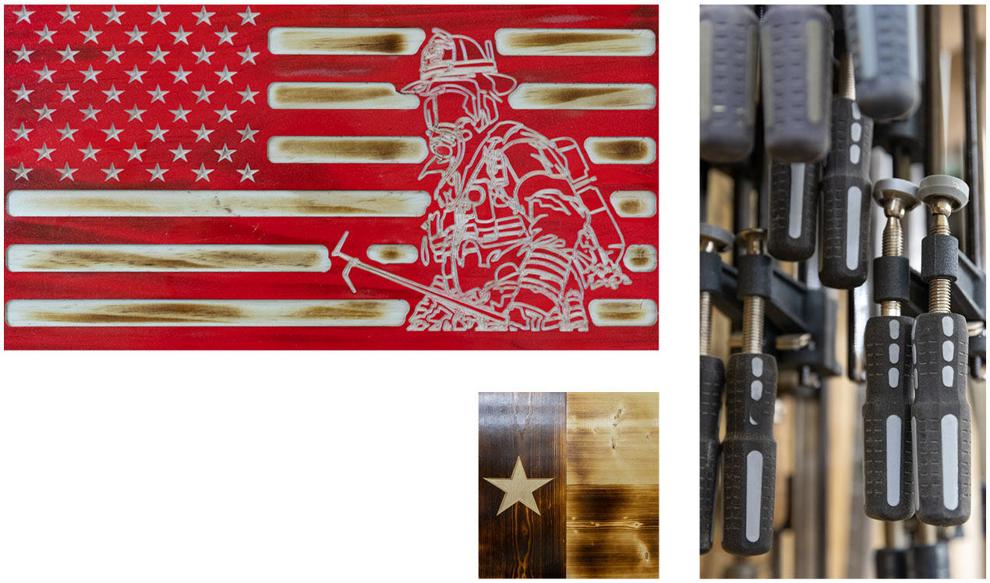 Robert, who works in the oil fields, started building wooden flags. He was approached by a friend to build a set of washer boards, to which he obliged. Soon after, word got out and Robert was constructing washer boards on much of his time off. Within the first four months, he sold about 35 sets.
Some items Robert offers are wooden flags, basic washer board sets, giant Connect Four sets, wahoo sets and fully customized washer board sets with everything from drink holders to personalized logos to lights and Bluetooth speakers. He utilizes engraving tools, vinyl wraps, paints and stains to complete his various wood products. He has shipped product as far away as California while maintaining his local customer base.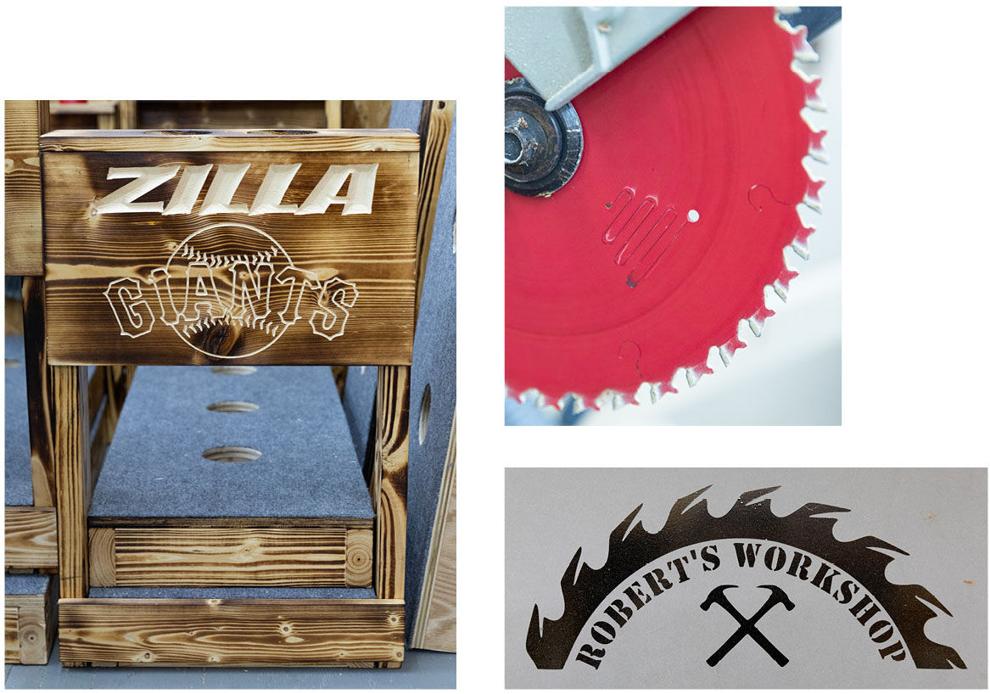 Putting together a quality product was natural for Robert. He said the biggest hurdle was learning about regulations such as size and the type of wood required for the tops.
"Building them, I've learned about the process and what all the players look for, to build a good product," Robert said. "There's a lot more to it than I thought."
He takes pride in the fact that he is always evolving his product and finding ways to pass savings on to his customers without diminishing the integrity of his work.
"Some of my stuff I actually dropped prices when I realized faster ways of doing things," Robert said.
His favorite thing to build: corn hole boards.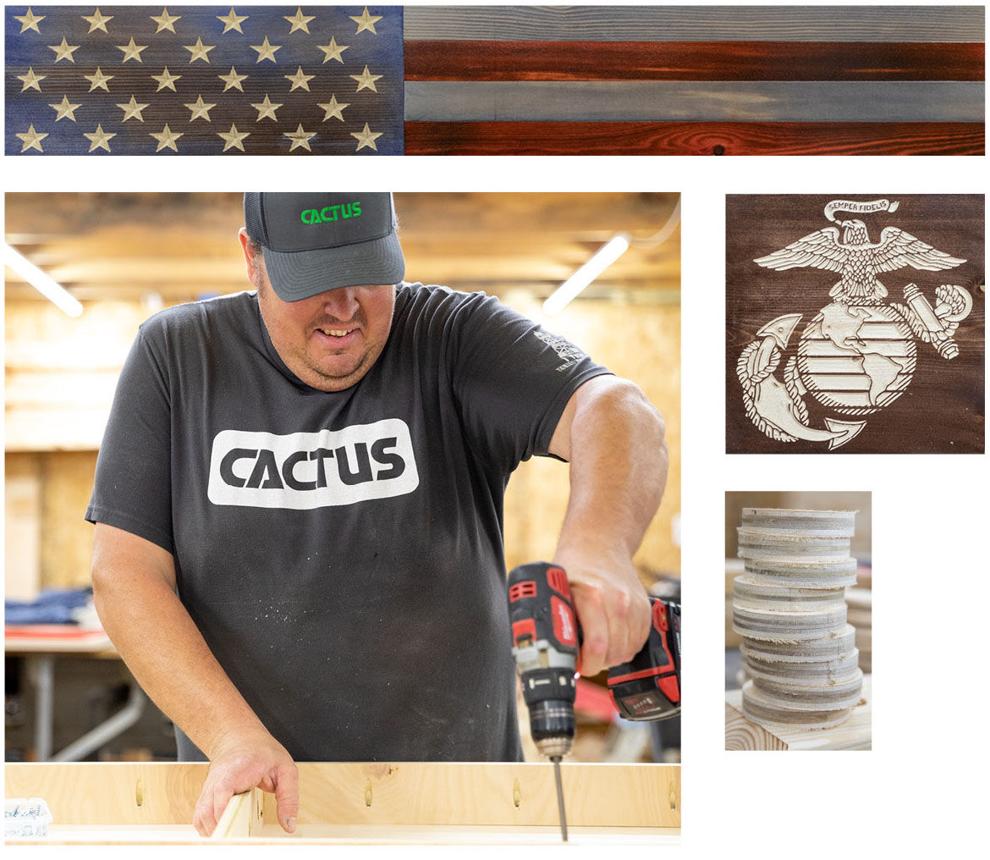 "It's almost like a new canvas. You can really design anything," Robert said. "The wraps are nice. I like doing them because you can really design anything. But the stained and painted designs, you can go so far with them."
Robert also believes in giving back. He has featured giveaways to servicemen and public servants. He has donated several pieces to booster clubs and benefits.
According to Robert, he is always looking for a way to make something for everybody.
You can find Robert's Workshop on Facebook @robertsbigredbarn.