Puh-kahn or pee-can?
No matter how you pronounce it, most can agree, pecan shells are filled with pure goodness. Rattlesnake Ranch Pecan Co. raises pecan eating to a provocative new level.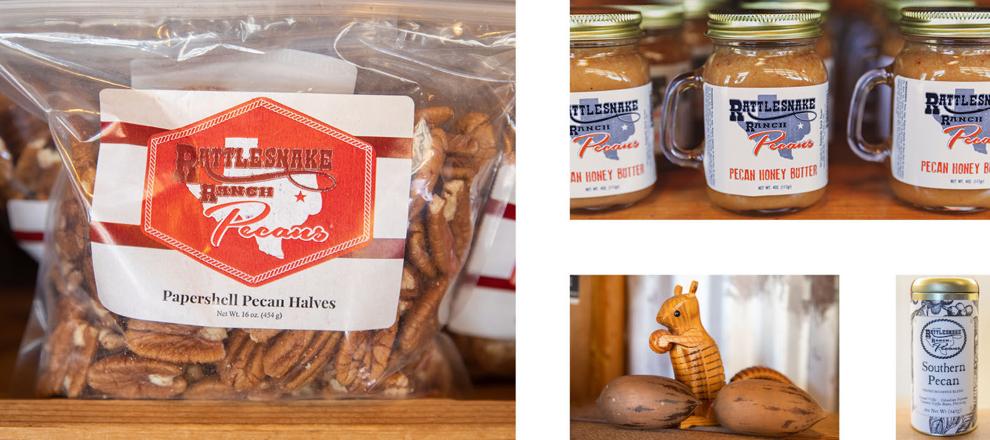 The company's store stands out like a beacon on the sprawling ranch-filled stretch of state Highway 21 west of Crockett. The large tin building, reminiscent of an old feed store, stands out among the barbed wire and fields. Its nostalgic red and white awning, garage windows and rocking chairs out front beckon passersby to stop and visit.
The pecan company has had multiple owners with each changing the company name but is currently owned and operated by Clint and Hannah Craycraft. They both grew up in family-owned businesses and knew they wanted to build that same life for themselves. That opportunity presented itself, and they purchased the property in the fall of 2017.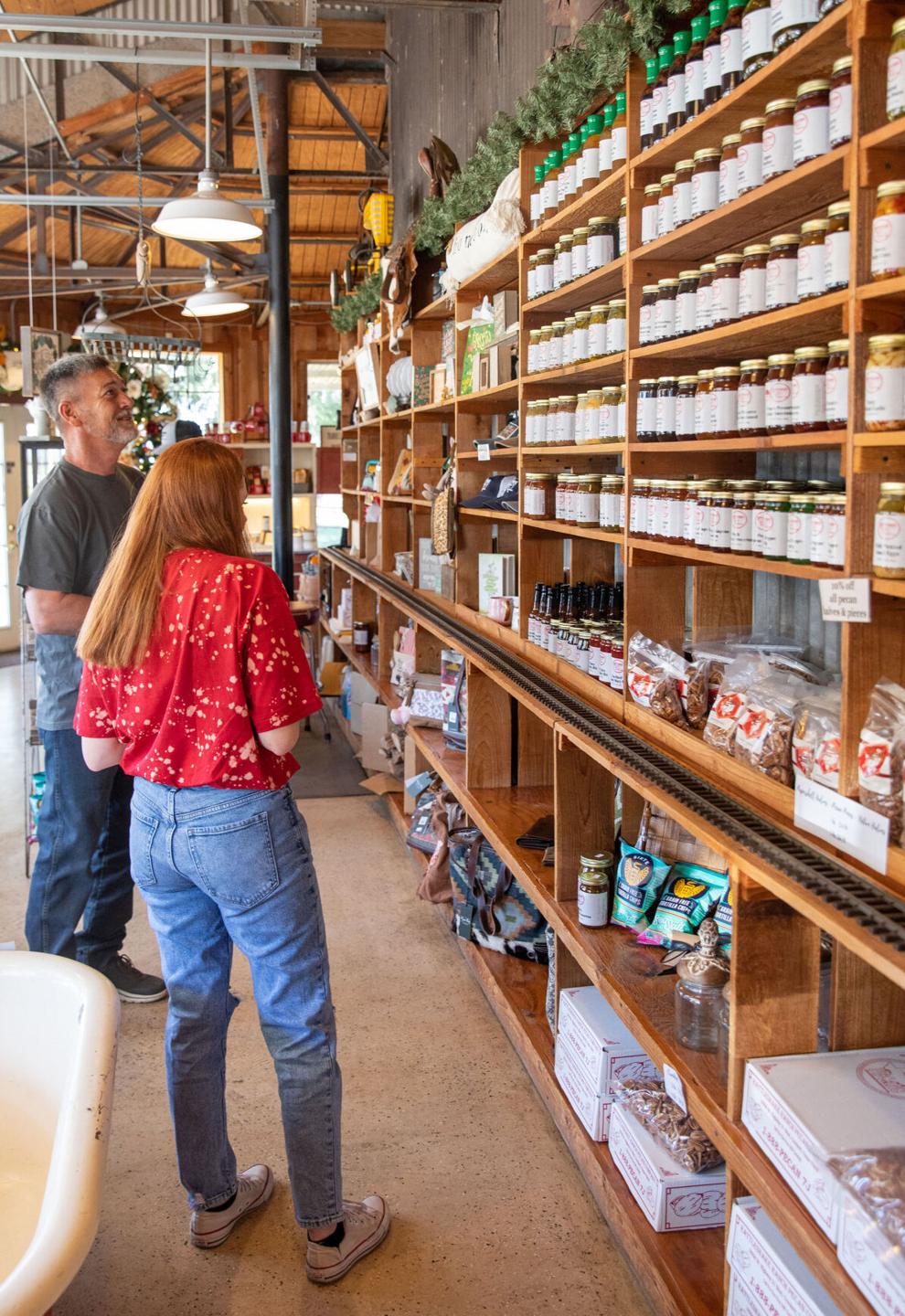 They offer anything pecan you can image: raw pecans, pecan butter, flavored pecans, pecan coffee, pecan pies, candied pecans, pecan syrup and pecan pralines, just to name a few. The couple's main goal is offering quality pecans. "We're really big on sourcing the very best ones we can find. Top-notch quality. That's all we sell," Hannah said.
The shop is breathtaking, with products beautifully displayed on wooden shelves that line the walls. There is a camaraderie shared with fellow patrons with the knowledge that you've just stumbled upon a gem in the middle of nowhere. The staff is friendly, and you immediately feel like family, which is important to the Craycrafts. "It's kind of like a ministry to us. We enjoy taking care of people, treating them like they're our family. Whether it's for individuals or for business clients, it's rewarding to serve people through the business," she said.
The shop is truly an experience to be had, but they do offer shipping, as well. "A lot of Texans like to send their international friends pecans," Hannah said. They've shipped to Ireland, Guam and Canada. They also offer gift tins for individuals or custom corporate items.
You can visit them at 19354 state Highway 21 west in Crockett or rattlesnakeranchpecans.com. Their hours are seasonal, so make sure to call or check their Google listing for current hours.