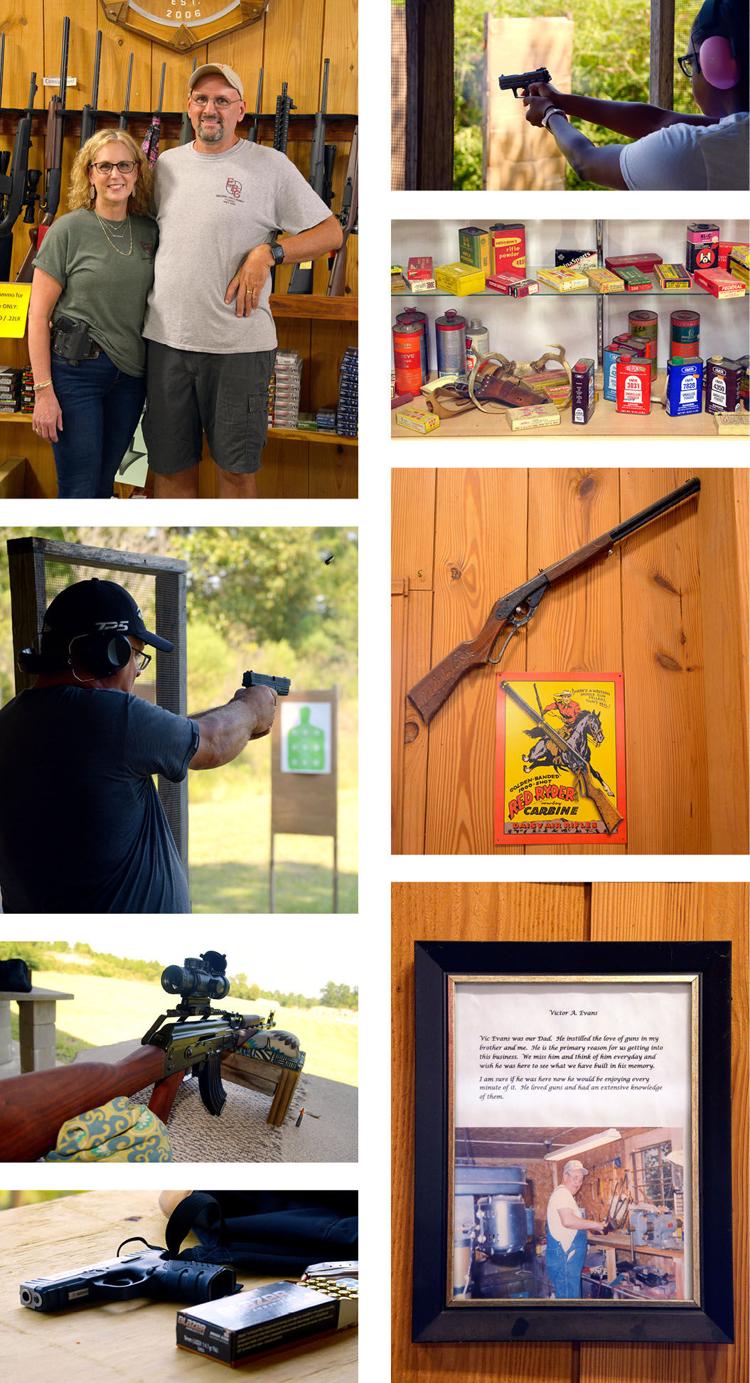 Evans Brothers Guns and Shooting Range started with Casey Evans and his brother Thanksgiving week in 2006. In the Evans household, guns were a staple growing up.
"I think we were born with guns in our hands," Casey said.
He describes the business in Huntington as a mom-and-pop gun shop offering a range of pistols to rifles, ammo, license to carry classes, a pistol range and a rifle range with yard variations of 50, 100, 200 and 300.
They also offer handloading supplies — making firearm cartridges or shells by manually assembling the individual components rather than purchasing mass-assembled, factory-loaded ammunition.
Evans Brothers Guns is one of the only, if not the only, gun range in the area that doesn't require a membership to shoot. If someone is interested in shooting, they bring their guns and eye and ear protection and spend $8 per person with $2 more for each additional gun. Those 16 years old and younger are free to participate with an adult.
There is no time limit on the range.
After spending years in the printing business and working his way up to supervisor, Casey decided he needed a change of pace. So he built the shop and worked it out so that he and his wife, Jacquie, were the only employees he needed.
"I grew it to where I could handle it," he said. "I'm as big as I need to be."
Jacquie works full time as a nurse during the week and works with Casey at the shop on Saturdays. She said owning their own business has meant being able to make their own decisions and spend time together as a couple.
"It's afforded us the ability to work together but yet be apart," she said. "I still have my job, and I understand now, better, what he goes through when he's working."
Jacquie said she loves being able to go out to the range and shoot whenever she wants and whatever she wants from the collection they have amassed over the years.
To the Evans, guns are not just weapons, they're a sport. Jacquie takes pride in helping make the shooting sport more open and welcoming to women.
"I'm all for women getting guns and learning about them for protection," Jacquie said. "That's another part of what's good to my heart in owning a gun shop, knowing that me being here has opened it up to all women."
Jacquie said many women might feel intimidated to go into a gun shop, but she wants Evans Brothers Guns to feel like a place everyone can feel welcome. When she had more time, she taught a women's handgun class.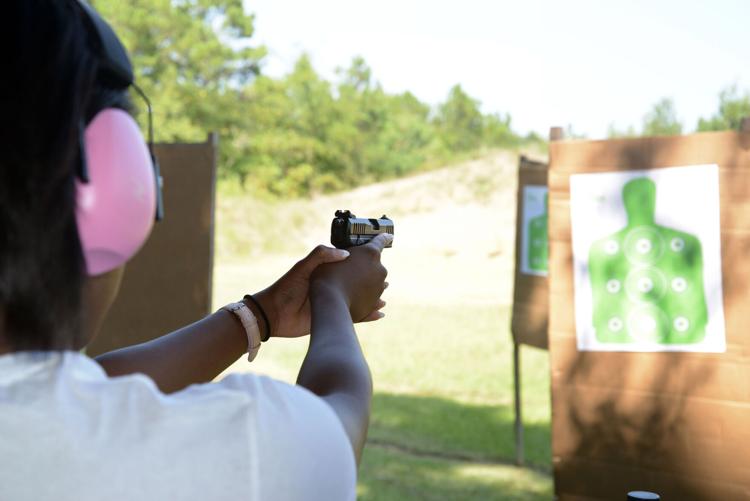 "It helped them feel more confident when they left here. That was my goal — I wanted them to feel confident to be able to pick up a gun and know it wasn't going to hurt them and that they would take command of the firearm. They wouldn't let it command them," she said.
From tinkering with guns and helping customers to swapping hunting stories and being his own boss, Casey said he loves running the business, which has evolved over time to suit his needs and the needs of his customer base.
"I think everybody in the community knows we're here," he said. "We still have tons of new shooters out here every week, though. … I keep thinking, eventually, the new people are going to run out, but they just don't."