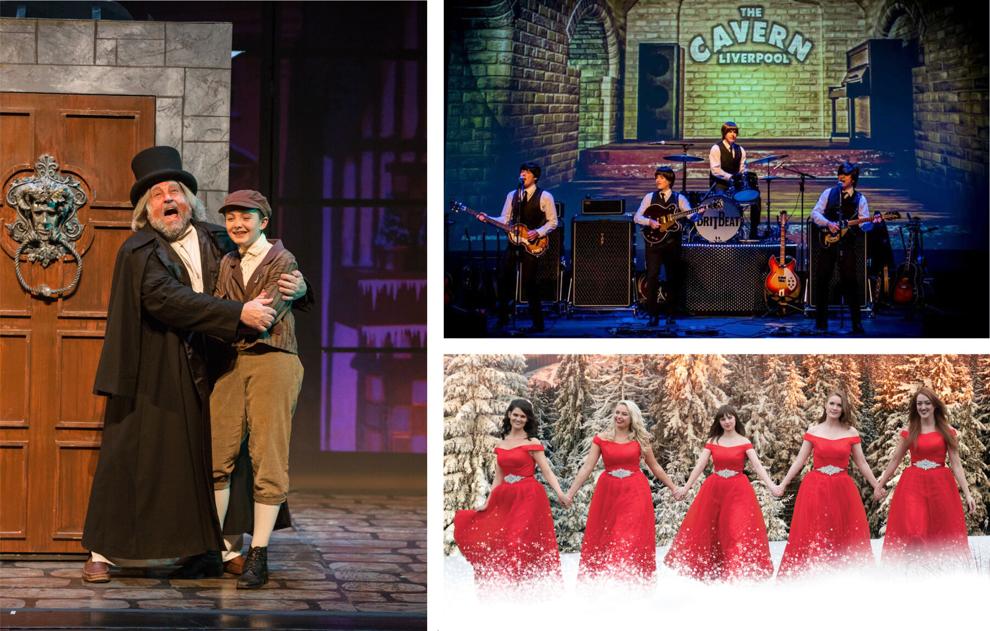 The 21st season of the Angelina Arts Alliance is well underway.
If we learned anything from the past 18 months, the one thing that is for certain is change. We are thrilled that, for the most part, this season of live performances is holding steady.
We've had a few tours send out new COVID-19 protocols that, of course, we will honor to the best of our ability. We also have dealt with a couple of tours that for one reason or another have canceled. The exciting news is those canceled events have been replaced by the quick action of Jennifer Allen, AAA executive director, with high-quality award-winning performances — often on the same day as the original show.
While working through these changes, a few other shows have become available and have been added to the 2021-22 season. Have you heard Rob Schneider is coming to the Pines Theater for two performances in February, or that the national Broadway tour of ''Charlie and the Chocolate Factory'' is coming in March of 2022?
My best advice is to keep up with inevitable change; keep an eye on AngelinaArts.org. Updates on shows always will be there, and any shows added to the lineup also will be there. That is the best way to stay informed and not miss a single event.
Upcoming performances include:
• A Christmas Carol, 7:30 p.m. Dec. 2 at the Temple Theater
• Celtic Angels Christmas, 7 p.m. Dec. 17 at The Pines Theater
And looking forward to 2022, don't miss:
• Popovich Comedy Pet Theater, 2 p.m. Jan. 23 at the Temple Theater
• BritBeat, 7 p.m. Jan 29 at The Pines Theater
Tickets make great stocking-stuffers and are on sale now for every show online at angelinaarts.org, in person at the Angelina Arts Box Office, 108 S. First St., Lufkin, and by phone by dialing (936) 633-5454.
The Angelina Arts Alliance is a 501(c)3 nonprofit organization whose mission is to present diverse, quality performing arts, along with educational and family performances which collectively enrich, engage and educate the community. To receive email updates or brochures by mail, contact the Angelina Arts Box Office from 11 a.m. to 5 p.m. Monday-Friday.